Why You Need Passper for ZIP
No matter for what reason you need a ZIP password unlocker, Passper for ZIP is your best choice.
Forgot or lost passwords to open ZIP archives.

There is a risk of data leakage by using online unlocker.

The free methods are time-consuming and have low success rates.
Unlock Any Locked ZIP Files with 4 Powerful Attack Modes
This professional ZIP password unlocker provides 4 attack modes. Select the best one to help you unlock the password from ZIP files in minutes.
Dictionary Attack

Find passwords from the self-imported or built-in dictionary that contains millions of passwords used by humans.

Combination Attack

Randomly combine the letters, numbers and symbols you chose to search for the correct password.

Mask Attack

Search for the passwords based on the part information or certain details you can remember.

Brute-force Attack

Try all possible combinations of passwords randomly when you don't remember the password.
Know more here >>
Why Passper Is Better Than Other ZIP Password Recovery Tools
High Recovery Rate

Based on user's feedback, the recovery rate of Passper for ZIP is up to 95%.

100% Data Security

Passper concerns your data security, by using it, your data privacy is 100% guaranteed.

Save Recovery State

You can interrupt the program at any time and resume from the same point later.

Small & Lightweight

This lightweight but powerful software is less than 3MB, which will not slow down your PC.
GPU acceleration technology, the recovery speed is increased by more than 10X
Modern graphics cards can handle a large number of homogeneous calculations at the same time, and the parallel processing power of GPU can also work in password recovery. Based on this, Passper for ZIP uses GPU acceleration by default, which greatly improves the speed of the program to recover passwords.
Note: The more GPU cores your PC has, the faster you will get password recovery.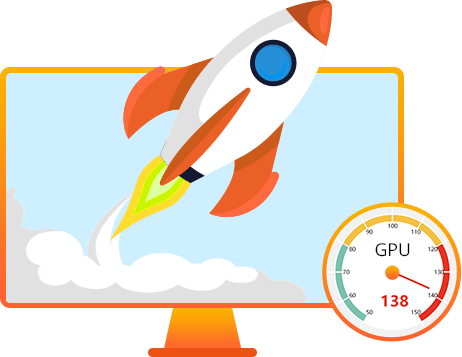 Tech Specs
OS Requirements:

Windows

11/10/8.1/8/7/XP/Vista

Mac

macOS 10.13 or later

CPU:

1GHz or more

RAM:

512 MB or more

Hard Disk Space:

200 MB free space and above

ZIP:

Support all ZIP archives created using WinZip, PKZIP, 7-ZIP, WinRAR, etc.

GPU:

NVIDIA G80+ (GT8600 to GTX1080 TI)
How People Think about Passper for ZIP
Susan
I have password protected a zip folder but cannot remember the password now. I spent much time searching online but didn't find a workable method. There are many password recovery programs and I chose Passper for ZIP. I have to say that the program is really really easy to use! And my password was recovered within an hour. That was so fast!
Daniel
I have a zip file protected with a 10-character password or above. I can remember that the password contains letters and numbers. I tried John the Ripper, but it didn't show me the correct password after 3 days. Then I gave up and tried passper for zip. It's an amazing program. It recovered the password within a day. I will definitely recommend passper for zip to you.
Rex Wilson
Hello. I have an encrypted file that is zipped using winzip. Unfortunately, I lost the password to open it. I found a Youtube video that introduces Passper for ZIP. Then I searched a lot of information of it, and purchased a plan. The good news is that the program didn't disappoint me. I can open my file and extract the documents. I'll give it 5 stars.
William Rivera
I am trying to extract files for a zip file, and it requires me to enter a password. I have no idea that I have applied a password to it. I tried many methods to fix this, but none of them worked for me. My colleague suggested that I can try Passper for ZIP. I put all my hope on it. It really recovered a password. I copied the password, and it's right! It seems that I might have added a password to my file( ̄▽ ̄)~*
Charlene R. Ferguson
Thank you so much. This program really works. I have a password-protected .zip file and I don't know how to crack it. This might be a silly question, but I do not have any knowledge of this kind of profession. I tried 'zip2john' and notepad, but I can't find a solution. Thanks to passper, it cracked the zip file for me. And it doesn't require any technical knowledge. Highly recommended!
More Reviews >>
FAQ
1. How long will it take to complete the password recovery process?
It depends on which attack mode you choose, how much information you know about the correct password and your PC performance. Basically, Dictionary Attack is the fastest mode, while Brute-Force Attack will take relatively longer to recover the password. At the same time, The more GPU cores your PC owns, the higher password recovery speed you will get. For more info about password attack modes, please refer to: user guide of Passper for ZIP.
2. I need to recover a password of a .zip file. How many characters does Passper for ZIP support?
Passper for ZIP can recover a password within 16 characters. However, the Dictionary Attack doesn't put a limit on the length of the password.
3. Does Passper for ZIP can work on nvidia-p106 card?
Yes, Passper for ZIP can work on nvidia-p106 card, and the password checking speed is super fast.
4. Will the recovery progress be saved if I shut down the program or switch off the computer?
Definitely yes. As long as you shut down the program normally, the recovery process will be saved.
5. What's the difference between the trial version and the full version?
You can only retrieve the password with the full version, the trial version is just used to evaluate the product.
6. I download Passper for ZIP and it cannot open 7z files. Will it be available after I purchase it?
We are sorry that the program doesn't support .7z files now. But it can support the .zip files created by 7-Zip. If you are interested in unlocking .7z files with Passper for ZIP, you can send us an e-mail to

passper.support@imyfone.com.