Unlock Word Documents Under Any Circumstances
Forgot passwords to open encrypted Word documents

Can't delete content in locked Word files

Can't annotate content in locked Word files

Can't edit locked Word files

Can't copy content in locked Word files

Can't change format of locked Word files
4 Methods to Recover Word Password
Can't access a Word document because you forgot the password? Passper for Word is equipped with 4 smart and advanced attack methods that can greatly reduce the candidate passwords and thus shorten the recovery time.
Dictionary Attack

It will try all the strings contained in a list. You can import your own list of passwords or use the built-in dictionary.

Combination Attack

Based on the password length you set, it will randomly combine all the letters, numbers, and symbols you choose.

Mask Attack

It searches for the correct password based on the part information you still remember about the password.

Brute - Force Attack

Tries all combinations of all characters until it finds your password. As the password length increases, the recovery time will increase accordingly.
Know more here >>
Remove Editing Restrictions with 100% Success Rate
Want to edit a Word document but get the message "You can't make this change because the selection is locked"? Want to stop protection but forgot the password to unprotect the document?
There is no official way to easily and effectively remove editing and formatting restrictions from a Word document without a password. However, based on the advanced technology, Passper for Word guarantees a 100% removal rate without affecting your original data.
What Makes Passper for Word Outstanding
Highest Recovery Rate

Advanced algorithm makes the recovery smarter with the highest recovery rate.

1 - Click to Remove Restrictions

Editing and formatting restrictions can be removed within seconds.

Fastest Recovery Speed

GPU acceleration technology greatly improves recovery speed.

Save Recovery Progress

You can stop the recovery at any time and resume the process later.
Easy to Use - Only 3 Steps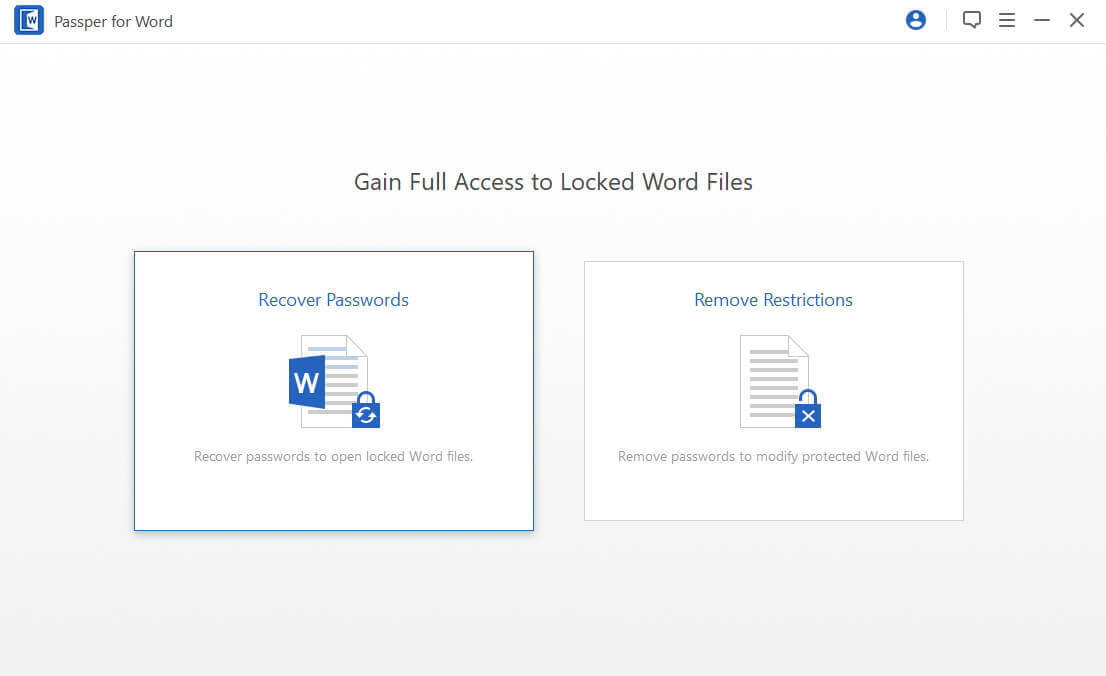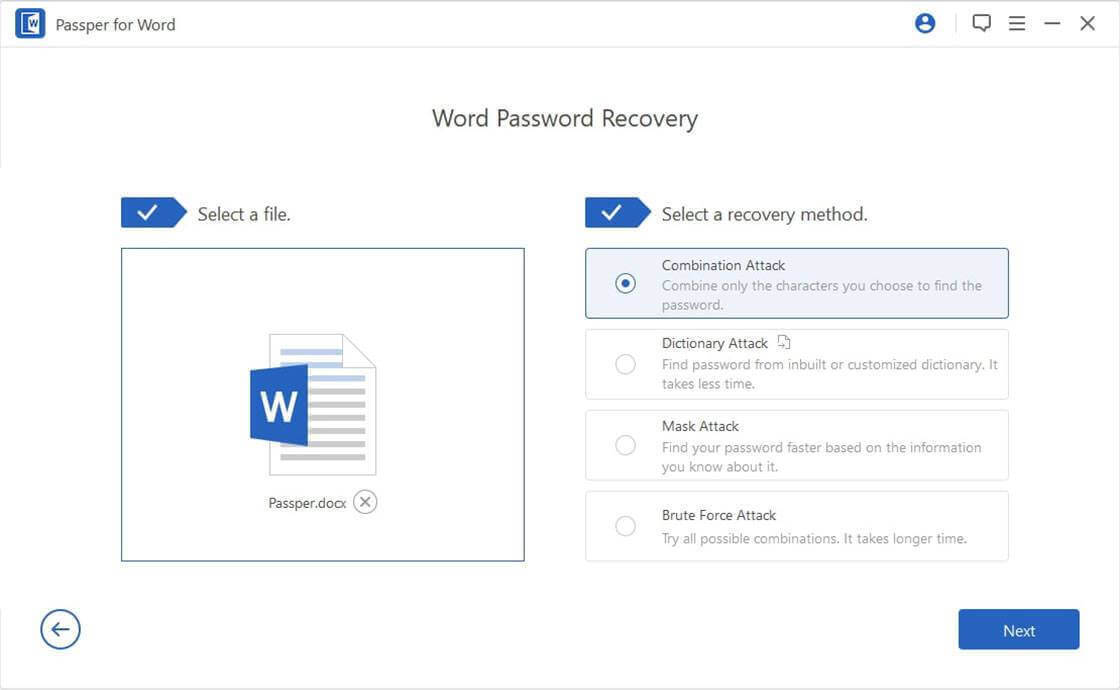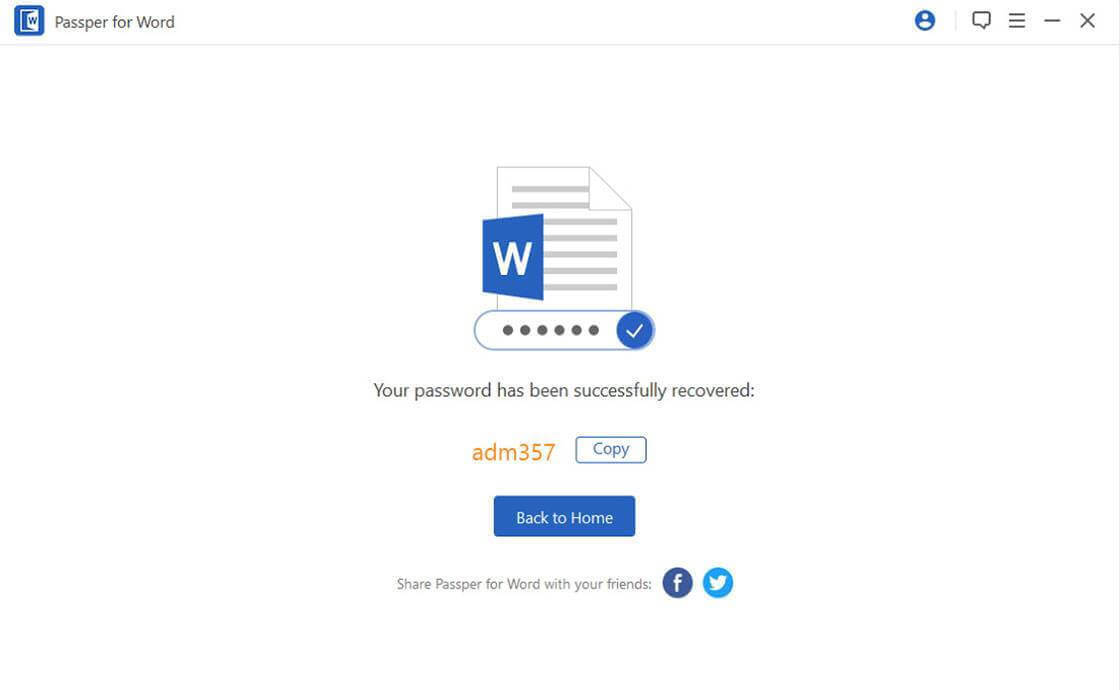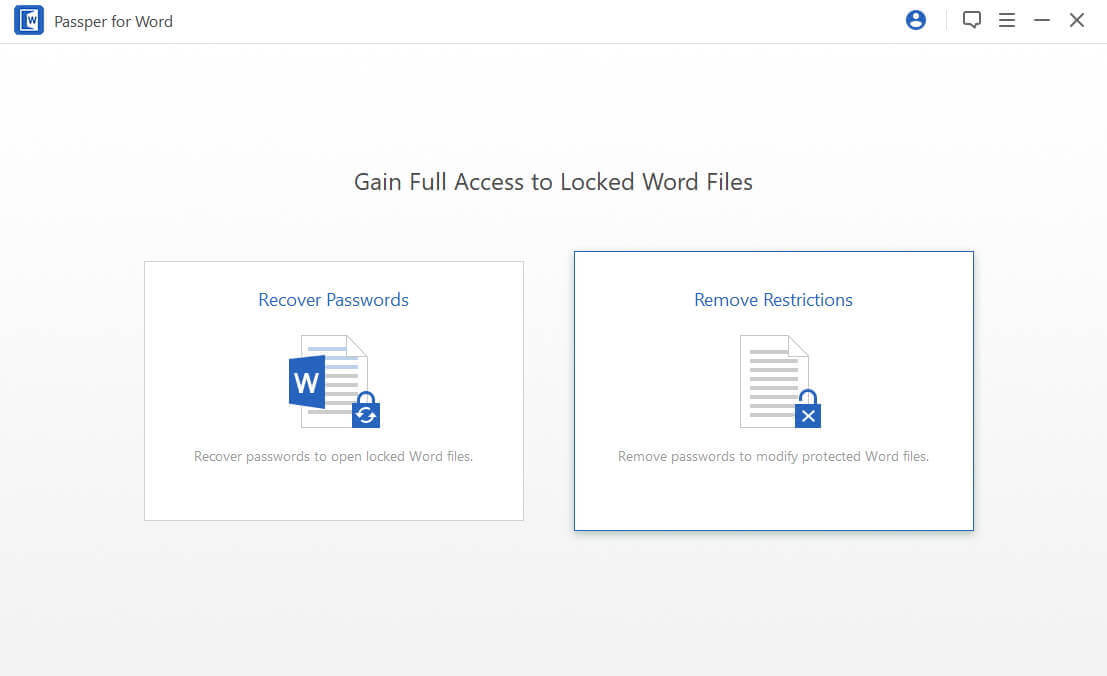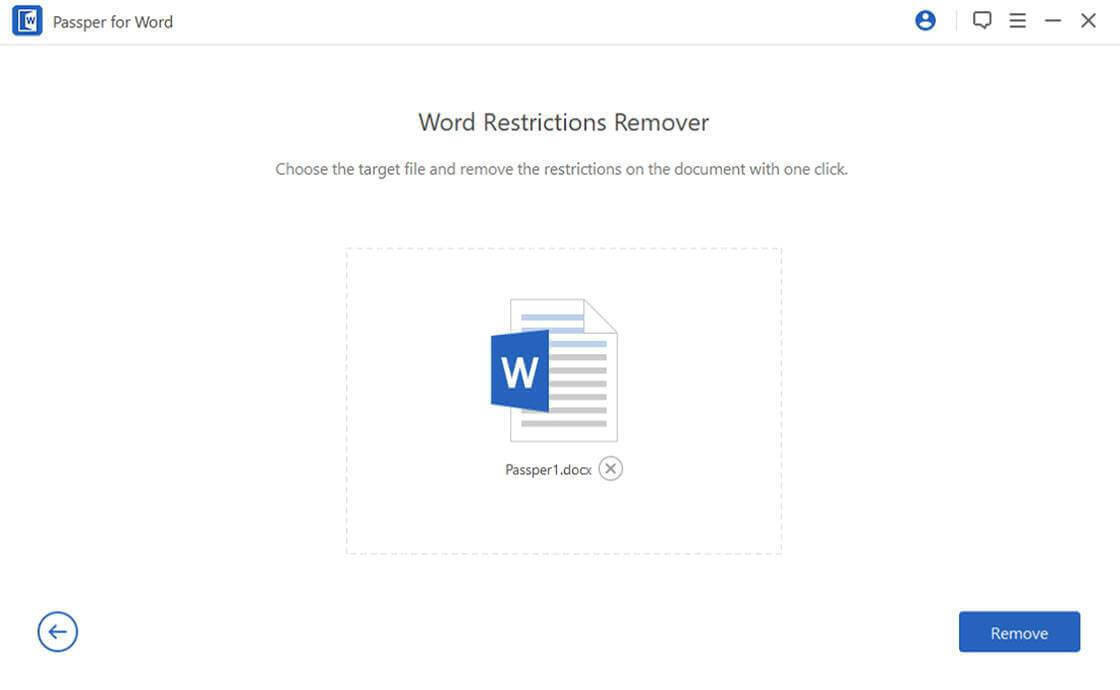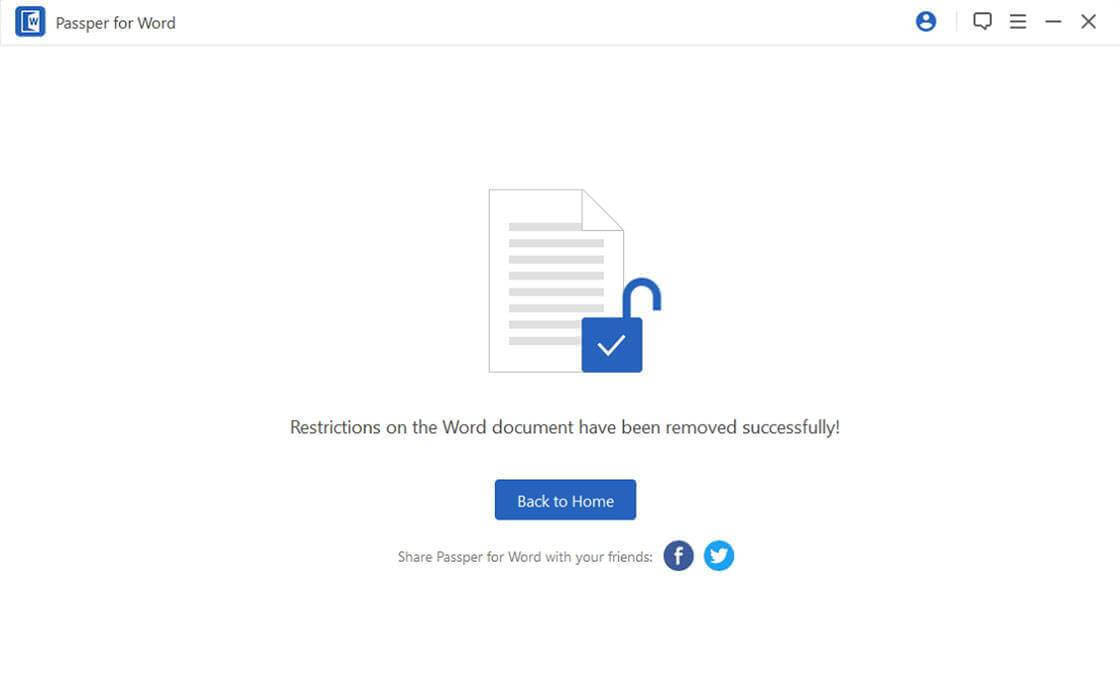 Complete Guide
Tech Specs
OS Requirements:

Windows

11/10/8.1/8/7/XP/Vista

Mac

macOS 10.9-13

CPU:

1GHz or more

RAM:

512 MB or more

Hard Disk Space:

200MB free space and over

Word:

2019, 2016, 2013, 2010, 2007, 2003, 2000 and 97

File types like .docx, .doc, .docm, .dot, .dotm, .dotx and etc are supported.

GPU:

NVIDIA G80+ (GT8600 to GTX1080 TI)
How People Think about Passper for Word
Roland
I cannot access a password-protected Word document as I have forgotten the password. My word document contains some personal information, so I didn't choose an online tool. I spent much time checking some password recovery tools and finally chose Passper for Word. It's an amazing program, which unlocked my word document within hours. Thanks for your help!
Jennifer
I can't type anything in a Word document. When I clicked on the content that I wanted to edit, I received a message saying "this modification is not allowed because the document is locked". I searched online and it seemed that my document is restricted from editing. I had no idea why my document was locked. But good news is that Passper removed the restrictions for me. My Word document is unlocked in just seconds! Good job!
Annie McGhee
I just graduated from colleague and can't afford to buy an expensive password recovery program. After searching online I found Passper for Word and thought it worth trying. I set all my hope on Passper and luckily didn't waste my pennies on it. It gives high performance at a competitive price. If you happen to get into a situation like mine, I recommend Passper.
Brian Hayes
I created a very long Word document and protected it with a password. However, I forgot the password and cannot find the paper on which I wrote it. I was unable and unwilling to create a new file with the same content. The only solution was to find a way to recover the password. My friend suggested I try Passper for Word. I bought the 1-month plan and I vote for it!
Leonardo Ott
Thank you from Leonardo. I have been looking for ways to unlock a password-protected Word document and came across Passper website. I have checked much information about the website and the program, then I decided to use it. I have to say that the program is really easy to use. You only need to upload your file and choose a recovery method. And that's all. I will definitely recommend it to my friends. Please keep doing the good job!
More Reviews >>
FAQ
1. Is Passper for Word safe?
Yes. Passper for Word is a safe program to be downloaded, installed and launched. Passper promises that there won't be any virus, malware, or plugin coming with the program.
2. Will it damage my Word documents?
Never. Your Word documents will not be damaged. The data in your file and the format of your file will keep original.
3. Is it secure to buy from your website?
We cooperate with some reliable payment processing companies that offer secure payment services. So it is totally safe to buy the software from our official website.
4. Will you keep my privacy or information on your server?
Definitely not. We concerns your data privacy, so we will never keep any information on our server. It's worth mentioning that only Dictionary Attack requires internet connection to download the dictionary. Once done, the tool can recover or remove password without internet connection. Therefore, all your documents and personal information will only be stored in your local system and won't be uploaded to our server.
5. Do you have a guarantee if the product can't recover or remove passwords from a locked Word document?
Customers' satisfaction is our top priority. To achieve this, we provide a 30-day Money Back Guarantee. If you come across any technical problems, you can contact our support center for solutions or require a refund.
6. What's the difference between the trial version and the full version?
The trial version does not recover passwords or remove restrictions for you, it is used to help evaluate the product, while the full version aims to recover all opening passwords and remove editing & formatting restrictions.