4 Attack Methods - Successful RAR Password Recovery
Passper innovatively designed 4 attack methods according to the different situations people usually face. Choose a suitable method will greatly shorten the password recovery process.
Dictionary Attack

Recover the password based on the built-in or customized dictionary. Generally speaking, it's the fastest method.

Mask Attack

Search for the correct password according to the information you set - password length, the part you may remember about the password, etc.

Combination Attack

Identify your password by combining all the characters you choose - numbers, symbols, lowercase/uppercase letters, etc.

Brute-Force Attack

Try all possible password combinations to get the correct password. If you don't have any information of the password, you can use this method.
Advanced Technique Guarantees the Fastest Recovery Speed
Passper for RAR adopts 2 high-tech technologies to enhance fast recovery.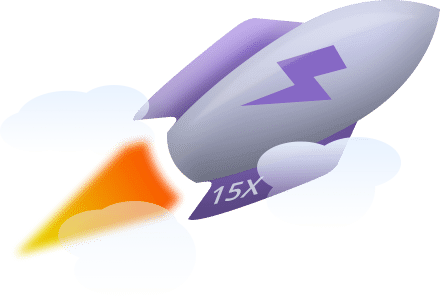 Recover RAR passwords at high speed with advanced algorithm.
Take advantage of GPU-accelerated recovery process with over 10x faster recovery.
What Else You Can Expect
0

Data Loss

No data loss will occur during or after the password recovery process. Your file format will not be changed.

100%

Data Security

Passper team concerns your data privacy and security. All your data will only be saved on your local system.

EASY

to Use

With the detailed guide and user-friendly interface, Passper is easy enough for people who is not tech-savvy.

SAVE

Recovery Process

Save the password recovery state so that you can continue the recovery next time.
Tech Specs
OS Requirements:

Windows

11/10/8.1/8/7/XP/Vista

Mac

macOS 10.13 or later

File:

RAR Version: 4.0/3.0/2/1.5/1.3

WinRAR: 5.90 Beta/5.80/5.71/5.70/5.50/5.40/4.2/4.1/4.0/3.9/3.8/3.7/3.6/2.9

RAM:

512 MB or more

Hard Disk Space:

200 MB free space and above

CPU:

1GHz or more

GPU:

NVIDIA G80+ (GT8600 to GTX1080 TI)
Check What Our Users Say
Dillian Davis
Fantastic! Recovered my RAR password in about 30-40 minutes, with no data loss. The whole operation is very easy. If you forgot your RAR password like me, I highly recommend Passper for RAR to you. Just try and you will see it works. I gave a five-star rate, coz you worth it! A+++++
Petra
Wish I had found this website and tool 2 hours ago. I searched for help online and I downloaded 4 password recovery programs, but none of them worked. Passper for RAR helped me fix the problem in less than an hour. Wonderful job, thank you very much!
Lorna
My husband had compressed our wedding photos into a WinRAR file and applied a password to it years ago. He forgot the password and we couldn't open it. I used a password refixer, but the password still hadn't been recovered after 3 days. I gave up and put all my hope on this tool, it cracked my password within one day! Amazing!
Angela C. Beyer
I will thank you 1000 times...I have too much important data in my rar file and I did not have any backup. Before payment, I contacted the support center considering my data security. They replied to my email quickly. I paid and installed the program on my laptop. It's really easy to use and you do not need to be tech-savvy. Of course, I successfully recovered my password. Thank you, Passper team. God bless you all.
Lawrence
My dear brother, who createded a RAR archive and added a password to protect it, forgot the correct password and cannot extract the file now. He went crazy for hours. Then we found this wonderful program and it unprotected the archive successfully. Very fast and easy to use. Thumb up!
More Reviews >>
FAQ
1. How long will it take to recover a RAR password?
It depends on which attack mode you choose, how much information you know about the correct password and your PC performance. Basically, Dictionary Attack is the fastest mode, while Brute-Force Attack will take relatively longer to recover the password. At the same time, The more GPU cores your PC owns, the higher password recovery speed you will get. For more info about password attack modes, please refer to: user guide of Passper for RAR.
2.Which attack mode should I choose if I know some password information?
We highly recommend the Mask Attack if you remember part of the password. Compared to the other 3 attacks, this attack method saves more time.
3. Does Passper for RAR support MAC OS?
Yes. Passper for RAR supports Windows and macOS.
4. Can I decrypt my RAR archive without Internet access?
Yes. No internet connection is required for decryption.
5. Is there any possibility that my RAR archive is damaged by this program?
Never. No data will be affected during or after the decryption process.
6. Can I try two documents at the same time?
Passper for RAR can only process one file at a time. If you are interested in processing files in batches, please send us an e-mail to passper.support@imyfone.com.