Many people often forget to keep record while creating new passwords to protect ZIP or other files. Then the consequence is that you are likely to forget one new password if you don't use it frequently. To save yourself from the frustration of forgetting your password, you need to equip yourself with some handy tools for password recovery. Only in this way can you rest assured that you are able to recover the password anytime even if you cannot remember it at all. Here are the top 8 ZIP password recovery tools that you should know.
Now take a look at this list. Tell us in the comments if we've missed your absolute favorite piece of software.
1. Passper for ZIP
The first tool I want to recommend is Passper for ZIP. It is a professional and effective password recovery tool for Zip files. It focuses on recovering lost or forgotten passwords of Zip files created by WinZip, 7-Zip, PKZIP, WinRAR and etc. It has a fast checking speed which can check 10,000 passwords every second.
Why Passper for ZIP is your first choice?
4 Powerful Attack Modes and High Success Rate: Passer for ZIP provides 4 attack modes to recover the lost or forgotten password. With the smart algorithm, it can greatly reduce the candidate passwords and then shorten the recovery time, and thus guarantees a success rate of 95%.

Save Recovery Progress: You can stop the recovery process at any time, and the process will be saved. Then, you can resume from that point at any time.

Simple to Use: It comes with an easy-to-use interface that helps you unlock your encrypted Zip file with a few clicks.

Trustworthy: Passper is the sub-brand of iMyFone, which is widely recommended by makeuseof.com, macworld, cultofmac.com, iphonelife.com. etc.

How to Use Passper for ZIP
To get started, download and install Passper for ZIP on your computer.
Step 1: Click on "+" icon to import the password protected Zip file to program.
Step 2: Choose an attack mode from the 4 options based on your situation, and click "Recover" to proceed. If you are not sure which mode to chose, you can check the user guide here.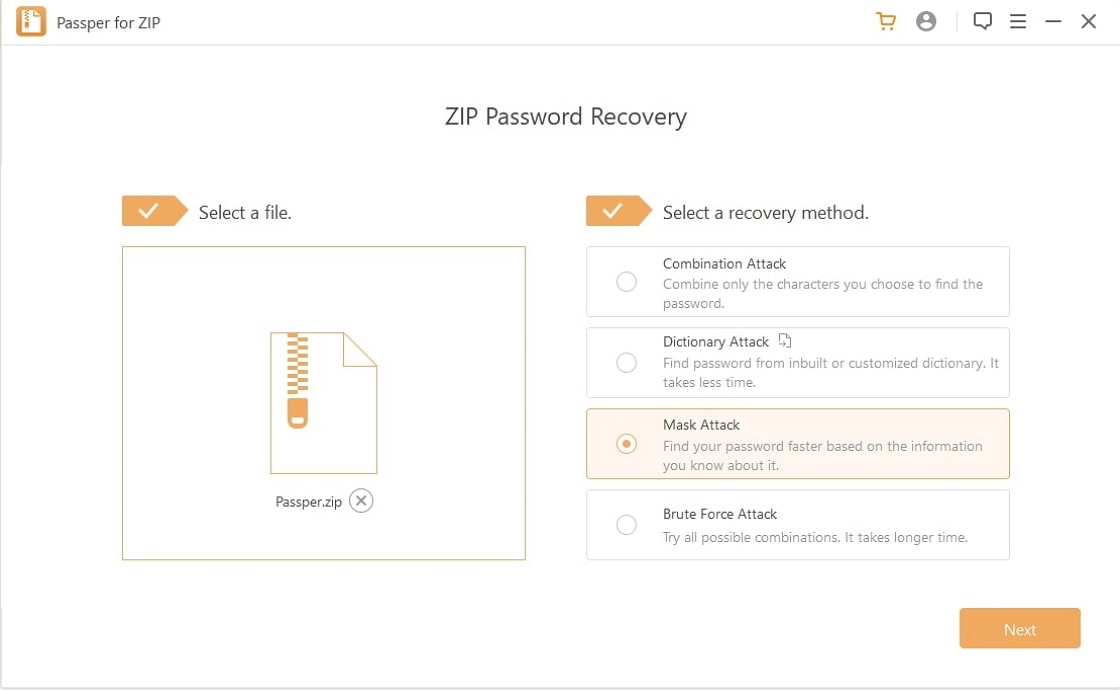 Step 3: After a while, your password will be recovered successfully, simply click the "Copy" button to copy the password and use it to open the locked Zip file.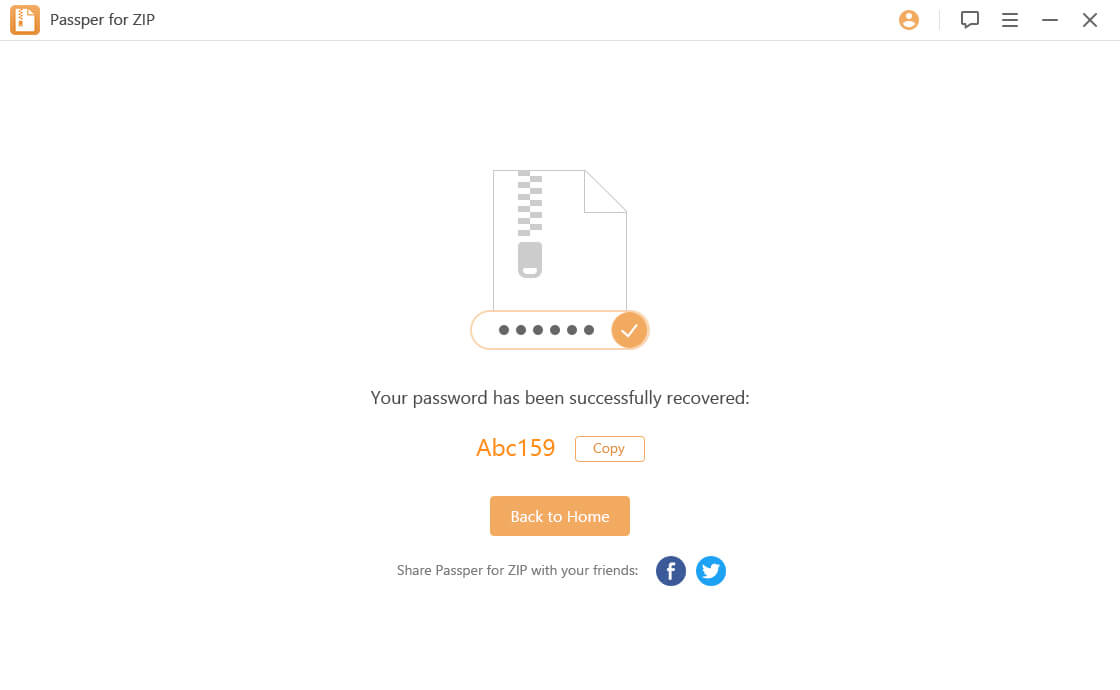 Also, you can check the video guide of Passper for ZIP.
2. ZIP Password Refixer
ZIP Password Refixer is also a preferred ZIP password unlocker because it is easy to learn and its GUI interface makes the recovery process a walk in the park. Also, it can recover all manner of passwords ranging from PKZIP, WinZip, and even 7-Zip files. It works at a high speed, recovering all your passwords successfully.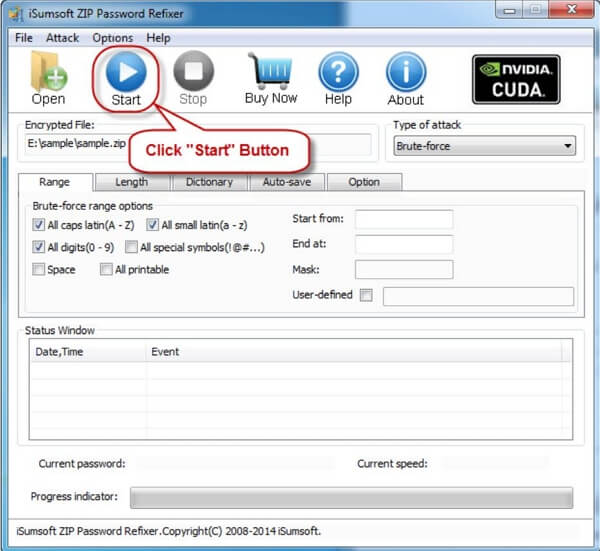 Pros:
It is easy to use with the great user interface.

There are a lot of customizations you can do to speed up the process.
Cons:
Some users report experiencing several crashes when they use the application to unlock Zip files.
3. SmartKey ZIP Password Recovery
If you are looking for the excellent recovery tool that is easy to use, yet ranked among the most effective tools for password recovery for you ZIP files, this Smartkey ZIP Password Recovery is worth your time. It does not only find passwords but also goes farther to provide revised version of popular archiving tools like WinZIP and also PKZIP. It is equipped also with the 3 highly efficient attack types and most of all it is super easy to use.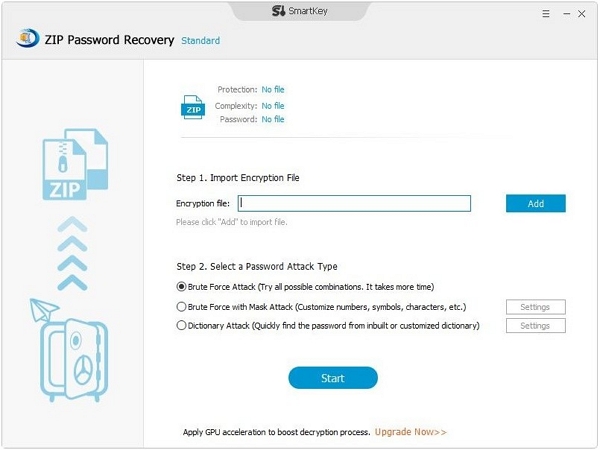 Pros:
Compatible with all versions of Windows.

It is quite fast.
Cons:
It is quite costly for anyone seeking free password recovery software.
4. Atomic ZIP Password Recovery
Whenever anyone has lost or forgotten their passwords, they get frustrated. A lot starts running across their minds and this is where the notion of cybersecurity starts to resonate in their minds. You do not have to worry about that anymore when you are backed by Atomic ZIP password recovery software.
While there is a lot that can be said about this recovery program, most people can't help but hail it for its friendly user interface, and how easy it is to set up. It also offers a demo version that can recover a password within 5 characters.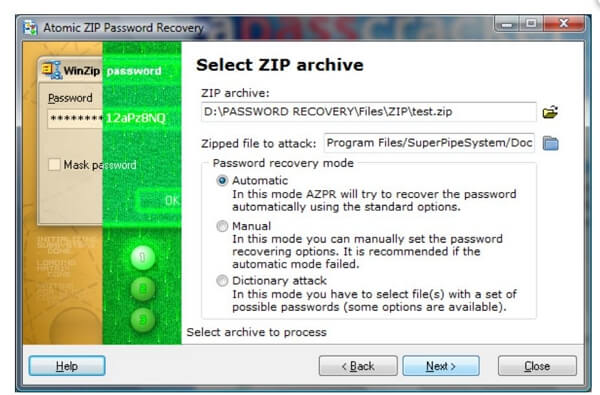 Pros:
Works perfectly well with AES encrypted Zip files.

Supports different versions of Zip files.

User friendly interface
Cons:
A downside of using the tool is it is at times slow to response. It takes some time before the password is found.
5. Advanced ZIP Password Recovery
If you have tried a myriad of Zip password recovery software with no avail, you don't have to fret, as the Advanced ZIP Password Recovery program might just be a god sent. It ensures no Zip passwords are left unturned. However, it is only meant for Windows Operating system. If you are using any windows operating system version 96 and any previous version, then this is what you should go for.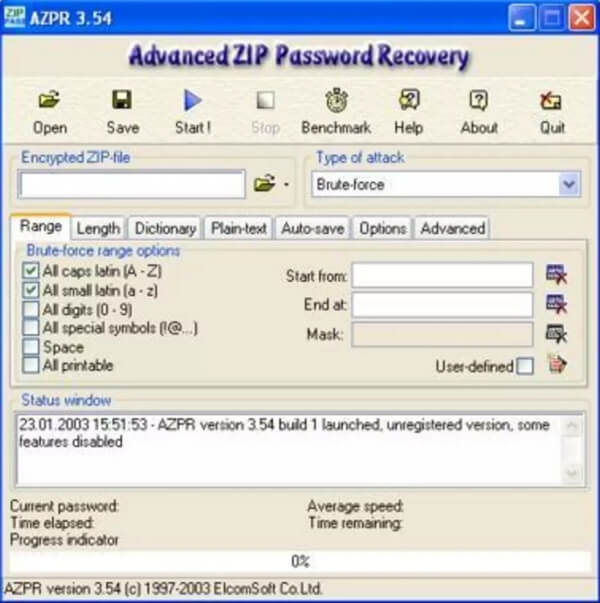 Pros:
Has a great user interfaces.

Works perfect for all Zip file formats.

The program is small and lightweight.
Cons:
It takes time to recover highly encrypted passwords.
6. Ultimate ZIP
In your quest for Zip password recovery options, you should try Ultimate ZIP. It's capable of checking 4,500,000 Zip passwords per second. Additionally, the program offers several search methods, including Smart search, Dictionary search, Date search, Customized search and etc.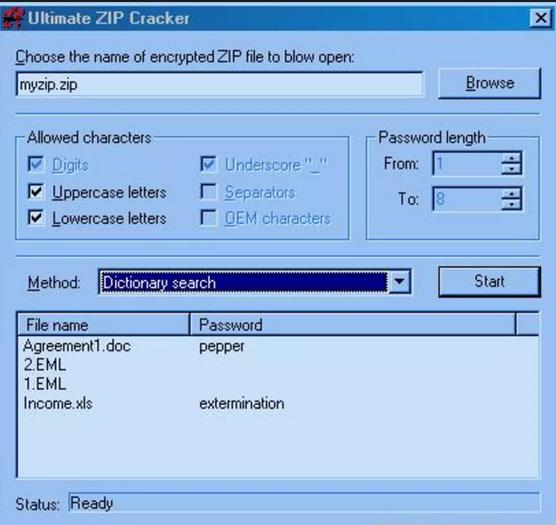 Pros:
It has a fast recovery speed.
Cons:
The complete version isn't free.
7. ZIP File Password Recovery Utility
ZIP File Password Recovery Utility is the ultimate password recovery program that you can get in the market today. When you get it, you're sure to hit a high recovery rate. Then, you will be able to gain access to the locked Zip or WinZip data. It is easy to use and free update is available whenever you need one. Also, customer service does not disappoint anytime.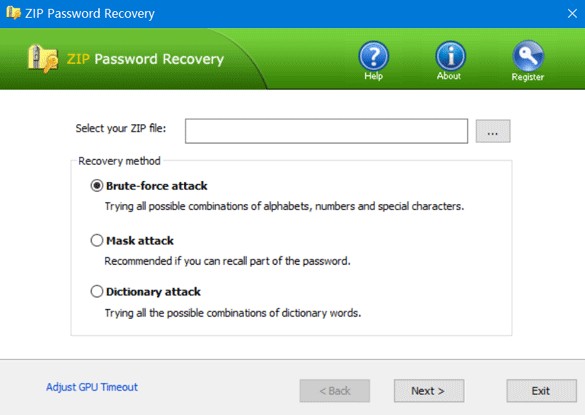 Pros:
Can handle AES encrypted Zip files.

Supports .zip file and .zipx file.
Cons:
The recovery speed is slow.
8. ZIP Password Genius
ZIP Password Genius is another powerful Zip password recovery program. It comes with an intuitive operation toolbar as well as multiple tabs for configuring your passwords. It also has a window that displays events in real-time. You have to make it your partner as you walk these password recovery streets.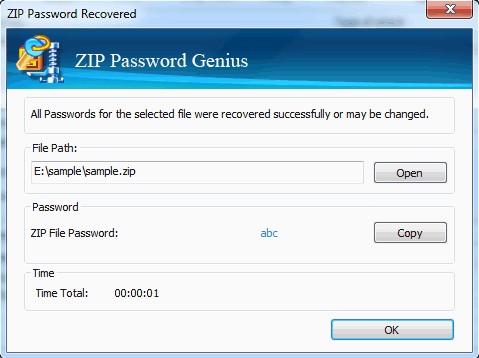 Pros:
Works on all windows versions.

Supports all Zip file formats

Has a great user interface.
Cons:
Conclusion
Here are 8 best Zip file password recovery tools we rounded up. We hope this guide is helpful to you. If you noticed some tool we have missed out in this post, you can drop us a comment, we've really enjoyed the discussions throughout the years.