Zip is one of the file types widely used in data transfers. But some of tech newbies may not know how to open the compressed file archives. If you are one of them, then you come to the right place. In this article, we collect 8 super free ZIP file opener worth trying to open your ZIP archives. Just check them out.
1. 7ZIP
7ZIP is one of the most preferred and popular free zip software. The application is open source and thus is available as a completely free ZIP file opener. The application in itself is quite small in size and occupies just 1 MB size on your storage. It can handle practically every file that you would throw at it. Of course, the interface may not be much attractive as in the other tools you have come across, but the functionality remains at par with most of the paid alternatives.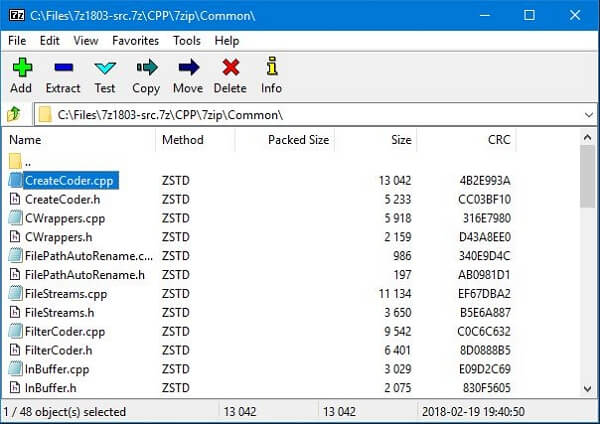 Pros
It doesn't take up a huge space on your hard drive.
Supports multiple file formats.
Cons
The extraction process can be a little slow
No option to repair corrupt archives.
2.Ultimate ZIP
The flexibility in terms of the interface is what should make it a great choice as a formidable ZIP file opener. It can even handle repairing the damaged or corrupted ZIP archives. Ultimate ZIPsupports larger files and offers you an advanced security option. Self-extraction options for your ZIP archives is yet another feature that may prove to be handy enough. The software supports three languages, and that should be another advantage associated with the ZIP archive opener.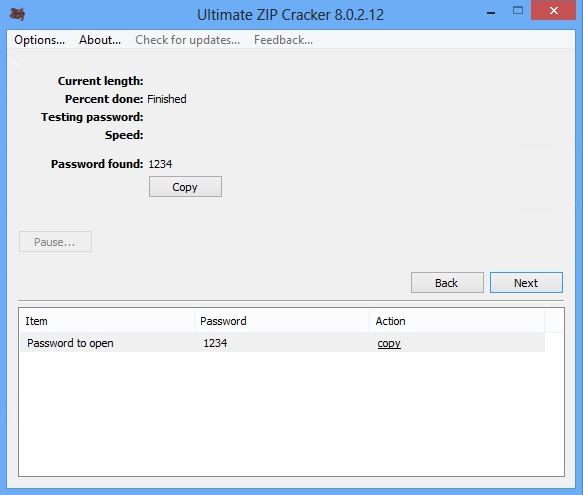 Pros
It can compress and unzip practically any file.
Robust file encryption with AES 256 bit.
Can create backups on the cloud
Cons
Needs cloud storage subscription.
The trial plan offers limited features
3. PeaZip
Another free and open source ZIP file opener, PeaZip offers you a few advanced features than 7ZIP. It is compatible with most of the file formats and thus using it on any system should not be a concern. Moreover, the application can repair a damaged and corrupted archive. It would be advisable to opt for a standard installation as it will configure all file associations automatically. The software can even join or split the archives, perform conversions between archive formats and remove duplication.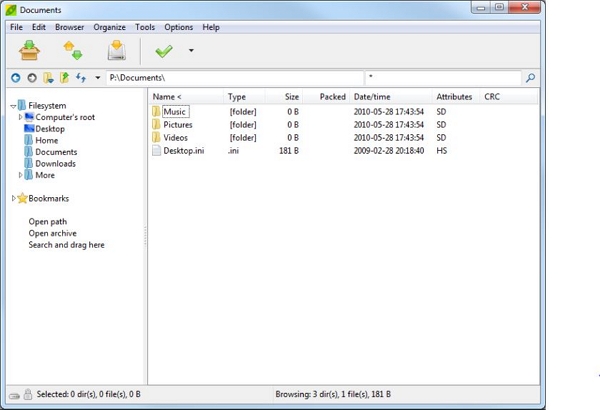 Pros
The tool offers advanced security functions

Comes with an archive repair tool

Supports over 180 file formats.
Cons
Available only for Linux and Windows.

No batch conversion available
4. Zipeg
How about using an interface that is simple to follow? Zipeg should be a great option for handling it in a better manner. The user interface is extremely useful and practical to use and does not need a learning curve. One of the features we loved the most is the ability to preview the files that you are about to extract. This can be an added advantage in handling the files or file archives downloaded from the internet, and you are unsure of the contents. You only need to drag the files into the interface, and that does it.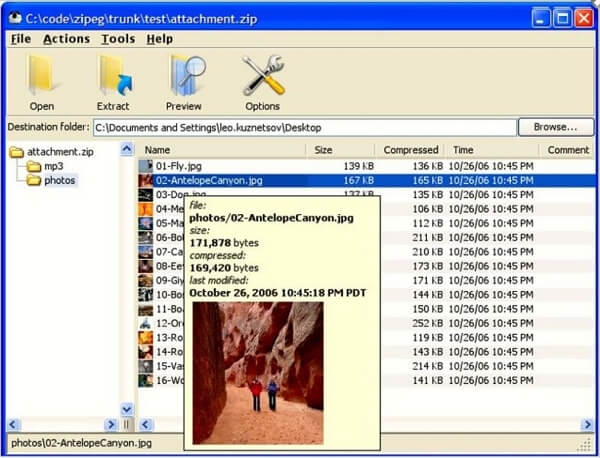 Pros
Ease and simplicity of usage

The tool supports a huge number of file formats.
Cons
Preview feature may slow down the functionality.
5. ZIP Extractor
One more ZIP file opener options that offers you an alternative of using it as a Chrome extension, ZIP Extractor lets you decompress and decrypt the files with ease from your computer systems. It can even fetch your files from Chrome, Google Drive or other Google apps. It can be a great option in case you are fond of working with a browser. The best part of the application is you do not need to download any software onto your system. It supports multiple file formats. But, it extracts the files to your Google Drive, and you will need to manually download them to your PC.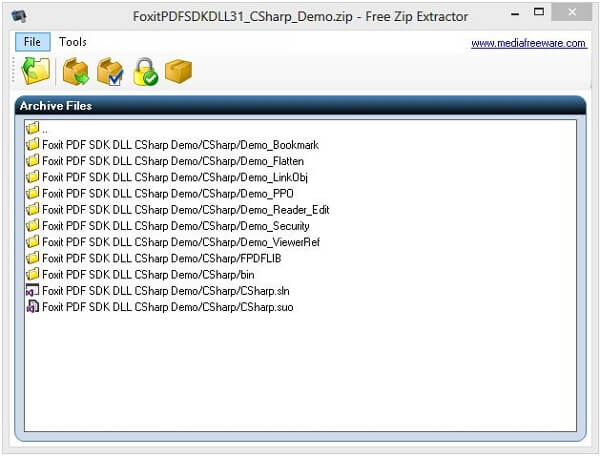 Pros
The interface doesn't need any learning curve.

Simple and easy to use even for the newbies
Cons
It can freeze your system at times
6. ExtractNow
ExtractNow is a free and useful tool for most of the requirements you may have in decrypting the archives. The simple interface is the USP of the ZIP file opener. It can extract multiple files simultaneously. You just need to drag and drop the files onto its interface, and the file opener handles the rest of the tasks. Please note that the tool can only unpack or extract the files in an archive. It will not be able to compress them. Support for multiple file formats is available.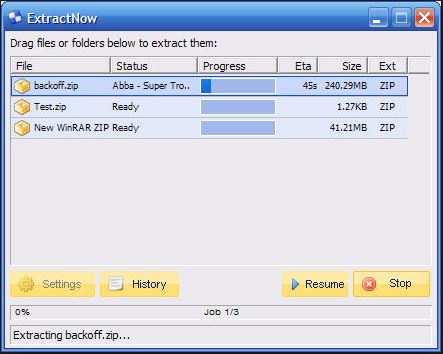 Pros
Light weight and faster decryption.

Complete help and guidance available
Cons
Can't compress or repair damaged archives.
7. B1 Free Archiver
B1 Free Archiver, as the name itself is indicative, is based on the B1 file format. However, it does handle other file formats like RAR, zip, arj, and txz. The software is available both as a desktop option or a browser variant. It can both compress or decompress your files. In case you do not want to download the standalone application, you can use the offline option for your encryption or decryption requirements. It is integrated with Windows Explorer and offers you a familiar interface.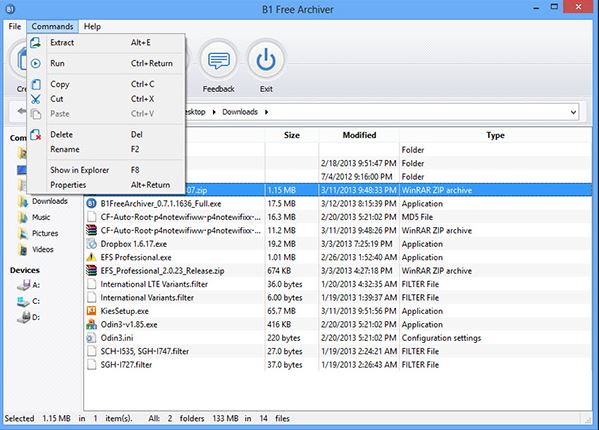 Pros
Provides real-time updates on the progress of extraction.

Settings are easy to handle

Offers password protection
Cons
Doesn't save previous settings.
8. Hamster Zip Archiver
Hamster ZIP Archiver is one of the best free zip software and a well-designed alternative to WinZip. The design is on par with most of the paid applications. There are several intuitive touches that make it a great choice. While it can open a wide range of compressed file types, you can create only ZIP and 7Z file formats with the tool. You also have a drop and drop feature for choosing your files. You can choose the compression levels when creating an archive. There are options like maximum, minimum and optimum. It also lets you create password protected files.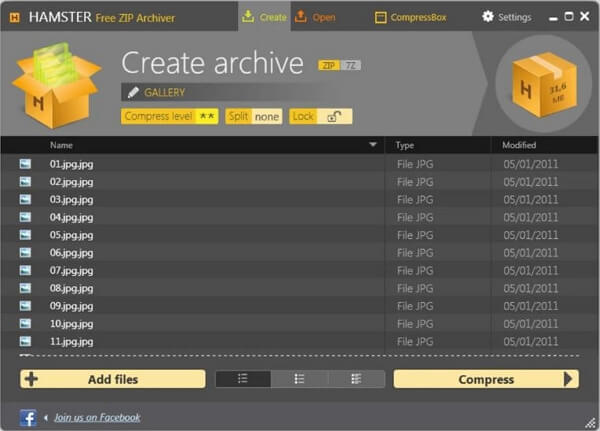 Pros
Intuitive and user-friendly design

Opens many file formats
Cons
Can only create ZIP and 7Z files.
Conclusion
These are a few great ZIP file opener options that can come quite handy enough if you are looking for the best options to create and extract the compressed archives. We assume the list here has a couple of options that you are comfortable with. But what if these free ZIP opener doesn't work for you, we will highly recomend you try the best ZIP file remover to help you open the ZIP file without password instantly. If you have any other questions, please drop us a comment in the comment section below.