ZIP represents an archive file format that can hold and compress data without losses. The contraction permits lossless compression to recreate the first file from the compacted data. Thus, a ZIP file is a solitary file containing at least one packed file, offering an optimal method for making huge files smaller and holding the files together. Some ZIP files are passcode shielded to get the files, use them, or get admittance to the files.
So, if you wonder how to remove ZIP password, our guide can assist you. There are numerous strategies to zip file password remover to get to its data. Breaking passwords needs a ton of your time depending upon the length and intricacy of the password, but there are easy methods discussed in this article.
Part 1: The Best ZIP File Password Remover - Passper for ZIP
Passper for ZIP is an ever-green name as the best ZIP password remover. That is a direct result of its ability to break passwords of encoded ZIP files quickly and productively. The whole process takes just three steps, and the on-screen guidelines guide every step to walk you through the process. It has four attacking modes to remove ZIP passwords, which are acceptable for most users.

Key Features:
It has four recovery types - Dictionary, Mask, Brute-force, and Combination attack modes.
The software supports a robust GPU and CPU speed algorithm.
This Zip file tool can decode AES archives, regardless of the intricacy of its passcode.
Passper for ZIP is adaptable and will restore passwords of any archive tossed at it.
It is swift in terms of recovery calculation.
You can use Passper to 7ZIP remove password.
User Guide for Passper for Excel
Step 1: Download and install Passper for ZIP from iMyFone offical website. Now, import the secret phrase safeguarded ZIP archive to the program by tapping the "Plus" button.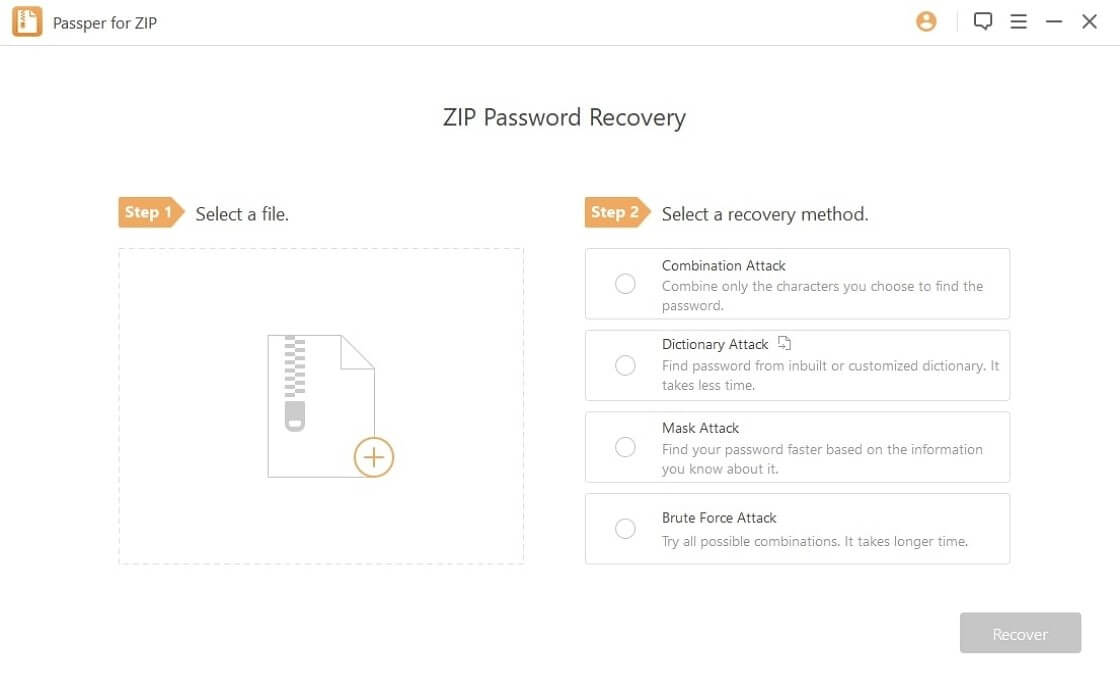 Step 2: You might need to choose an appropriate decoding method from the following choices once done.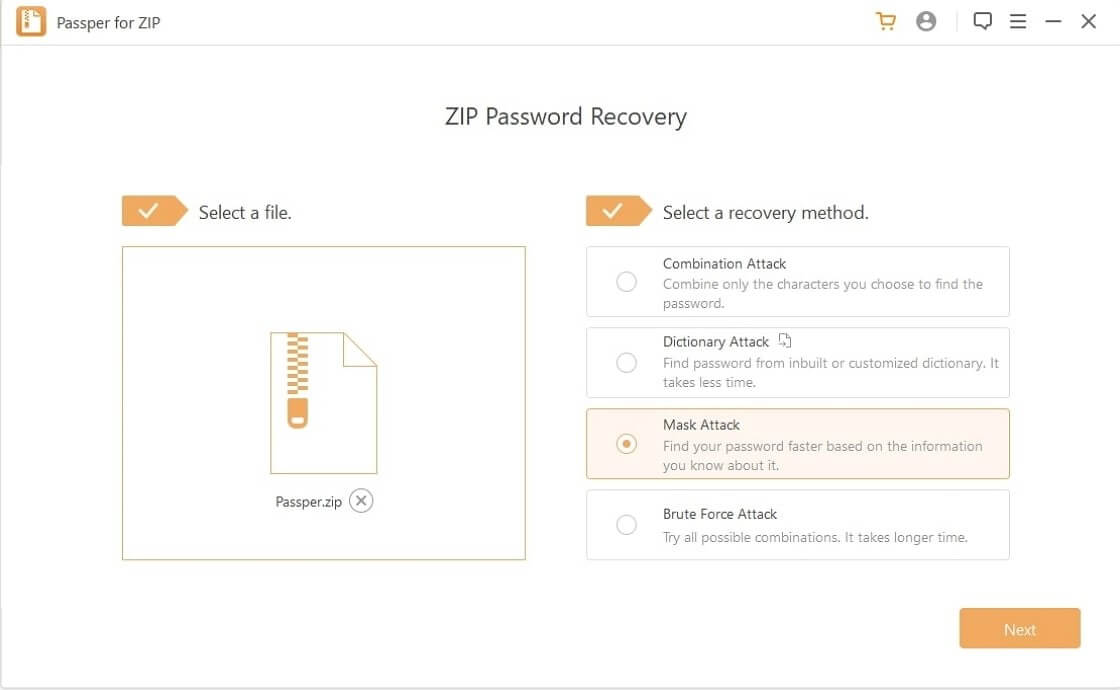 Dictionary Attack: This strategy attempts to figure out the passcode using pre-arranged passwords on a list.
Combination Attack:You can use any numbers and letters you remember from the passcode. Then, at that point, it will make different combinations of characters to look for the right one.
Mask Attack:This mode can be utilized when you can review a few pieces of the secret key. You can enter a few specific characters or blends of characters by utilizing this strategy.
Brute Force Attack:It works by speculating all potential passwords until the right one has been recovered.
Step 3: After choosing a reasonable method, click on the "Recover" button to start recovery. The restored passcode will be accessible after the recovery cycle is finished. Then, you can use it to decode the locked ZIP file, and that's how to remove password from 7ZIP file.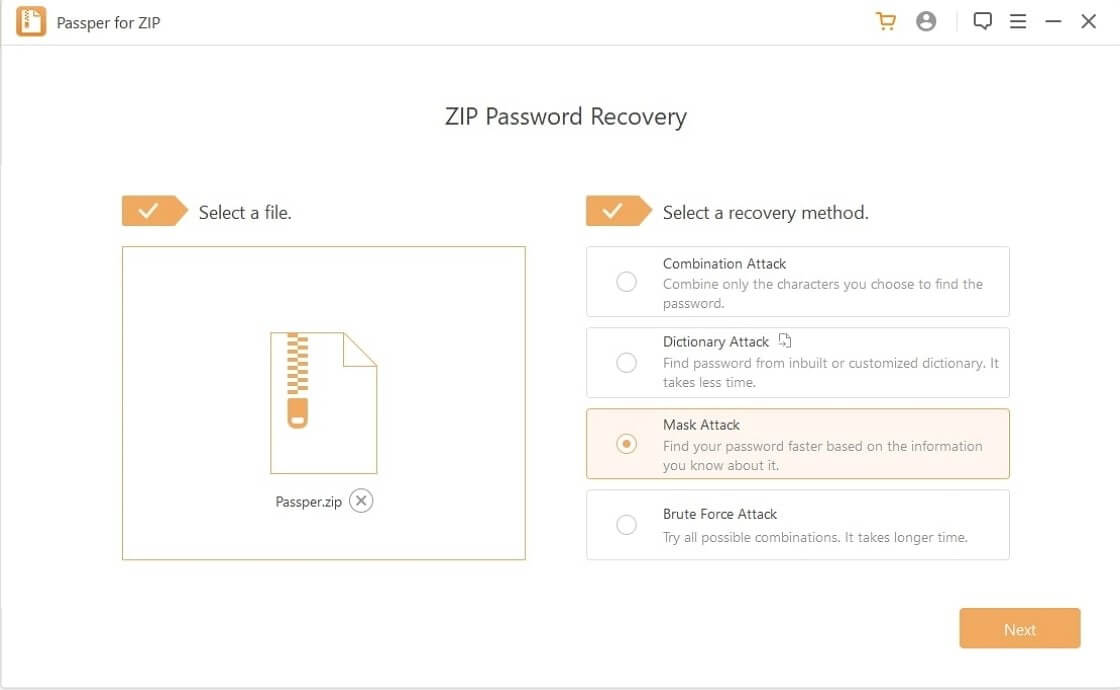 Part 2: How to Remove a Password from a Zip File without Software
Solution 1: Using Notepad
Perhaps the best arrangement is if you hope to know how to remove password from ZIP file without any software. Notepad can be an extraordinary deliverer for you. Since Notepad is essential for each Windows OS, you should consider it the more straightforward choice to quickly eliminate passcodes from the ZIP file. Use the steps stated below to efficiently restore the password of your ZIP file and start using your files once more.
Find the ZIP file for which you need to eliminate the secret word.
Right-click on it and pick the "Open with" option.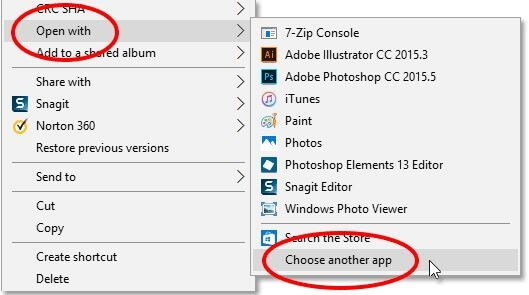 Pick Notepad from among the applications accessible. If Notepad isn't accessible in the default list, click on Choose another application and afterward pick Notepad.
When the file opens in Notepad, go to the Edit menu and tap the "Replace" button.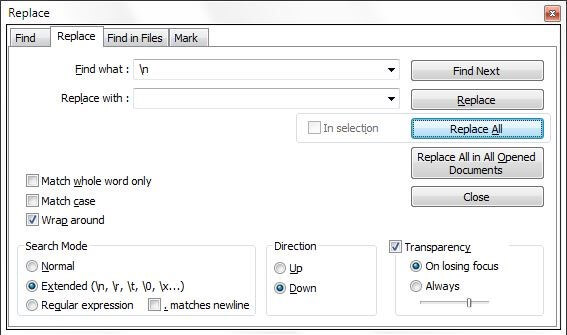 In the following dialogue box, substitute Ûtà with 5³tà and save your file.
Presently open your ZIP file, not surprisingly, and you ought to have the option to open it without a secret key.
It is the easiest method accessible under challenging situations and can answer the "how to remove zip password using Notepad" query.
Kindly note that the strategy may not be a secure choice to eliminate the secret key from a ZIP file without using third-party software. The success rate with this technique is impressively lower, and it would preferably work with a file with low-end encryption.
Solution 2: Use Online Tools
It is one more supportive strategy about how to open secret phrase safeguarded ZIP files with no product. If the Notepad doesn't work for you, then, at that point, you ought to think about this strategy. One benefit of utilizing an internet-based apparatus to break your secret key is that you have to transfer the file, and the tool will wrap up for you. To open your safeguarded ZIP file online, follow these straightforward steps:
Step 1: Here, we consider OnlineHashCrack, for instance. Visit the site of this tool.
Step 2: Click "Browse" to transfer the ZIP file you need to open and submit your email address afterward. Once done, click "Submit" to proceed.
Step 3: The device will look for the passcode to recover it. You will get an email after the tool finds the password for you.

Note:
You are GOING to transfer your files to their server when you break the secret key on the web. That will prompt your delicate and individual data o leak. Likewise, many online tools don't uphold breaking passcodes for enormous files. Also, such tools are prolonged and require a minimum of 24 hours to open an archive.
Solution 3: Remove ZIP File Password with CMD
Are you wondering how to remove ZIP file password with CMD and reaccess your data? If that's the case, this guide section will help you. CMD is an open-source tool accessible for Windows, macOS, and Linux. To utilize this instrument, follow these steps:
Firstly, you must download the CMD tool on your PC. Presently unZIP the ZIP file you downloaded and save it in a folder with a name that you will recall, suppose "Mike."
Step 1: Now go to the folder you recently saved (Mike), and afterward, click on the folder. Then make another folder named "crack" inside the "Run." Here you can utilize the Ctrl+Shift+N key to make the new one.
Step 2: Copy the encoded file that you need to break and paste it into the "crack" folder.
Step 3: Now, close all the folders, and afterward, on the screen of your PC, open the command prompt. Type the command "cd desktop/mike/run," then, at that point, click "Enter."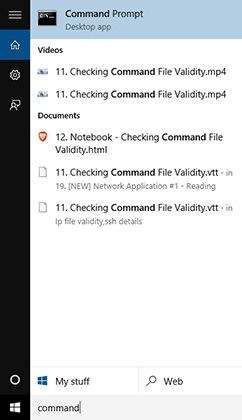 Step 4: In the CMD, sort "ZIP2mike.execrack/FileName.ZIP>crack/Key.txt" then, at that point, click "Enter" to make hashes of a ZIP file password to be utilized to open your ZIP file. Ensure to put the expression "filename" in the command with the actual name for the file you need to access.
Step 5: Using the hash file, break the ZIP file by composing the command "mike-format=ZIP break/key.txt" and then click "Enter." The ZIP password will no longer hold, and you can now utilize the key to open the ZIP file.
Solution 4: Using NSIS
While Passper for ZIP works with practically no issues, a few clients could utilize different techniques. One such strategy for eliminating passcode from a zip file is utilizing free NSIS. You can utilize this freeware on your PC to get to a password guarded zip file or how to remove a ZIP file by following the given steps individually:
Step 1: First, visit the download page of NSIS from their website to download and launch NSIS on your PC.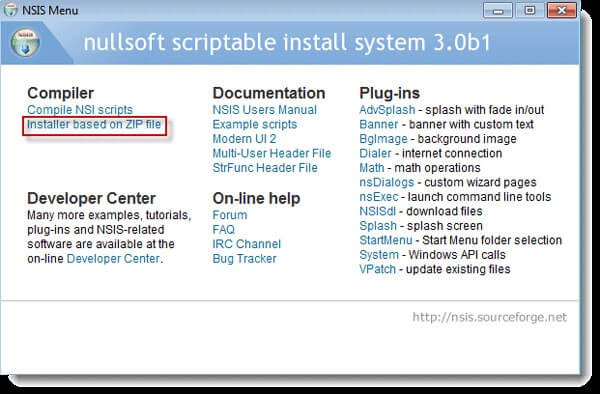 Step 2: After that, open the NSIS programming and the ZIP file with a secret key. Tap the "Generate" button.
Step 3: After finishing the above steps, tap the Close button and explore the area of the safeguarded ZIP file. You will find an exe file having the NSIS symbol. Just run the exe file and adhere to the on-screen directions to install it on your system.
Step 4: Finally, NSIS will eliminate the passcode of that ZIP file, and you will get to its data with next to no issues.

Note:
Most clients grumble that this freeware does not chip away at certain PCs. If it neglects to open or encrypt a zip file's password, you should be utilizing different choices.
Conclusion
Those were a few excellent choices that will assist you with
how to remove password from zip file without any software
. Pick the ideal method based on your demands and
remove password from 7ZIP file
to gain admittance to a protected document. Also, I highly recommend readers to use
Passper for ZIP
. This is a very powerful unlocking tool.
After exploring this guide, you have figured out how to break the ZIP file secret key with CMD, the Passper program, and an online tool. If any of them has tackled your concern, you can pass on a review to assist others with settling on a suitable choice.