If you've ever downloaded a large file from the internet, chances are it came in the RAR format. This file format is popular because it compresses files into a smaller size, making them easier to download and store.
RAR files are also often split into several parts or volumes to make it easier to store large amounts of data on removable disks or transfer by email attachments when the total size exceeds the limit.
If you recently received a multipart RAR file, then you're probably wondering how to open or merge it into a single file. In this article, we'll show you how to do just that with a few easy steps. So, let's get started!
Part 1. How to Open Split RAR Files
When trying to reduce the size of a particular file to a certain limit, sometimes the compression process goes awry.
That's why, RAR files are often split into parts, which makes them smaller, more manageable, and easier to upload or attach to email messages without any errors.
However, this can be confusing for new users who may not know how to open these split RAR files on their computers.
But don't worry! The process is quite simple, and you only need to have all of the parts of the split RAR file in the same folder before beginning extraction.
The following steps show you how to use WinRAR to open files that have been split into various portions with ease:
Step 1: Download and install WinRAR
Before you begin, you must have WinRAR installed on your computer. Visit the official WinRAR website and download the program according to your operating system and install it.
Step 2: Open WinRAR and Select Files
Open WinRAR and click on "File" on the upper left screen. Then select "Open archive" from the drop-down menu.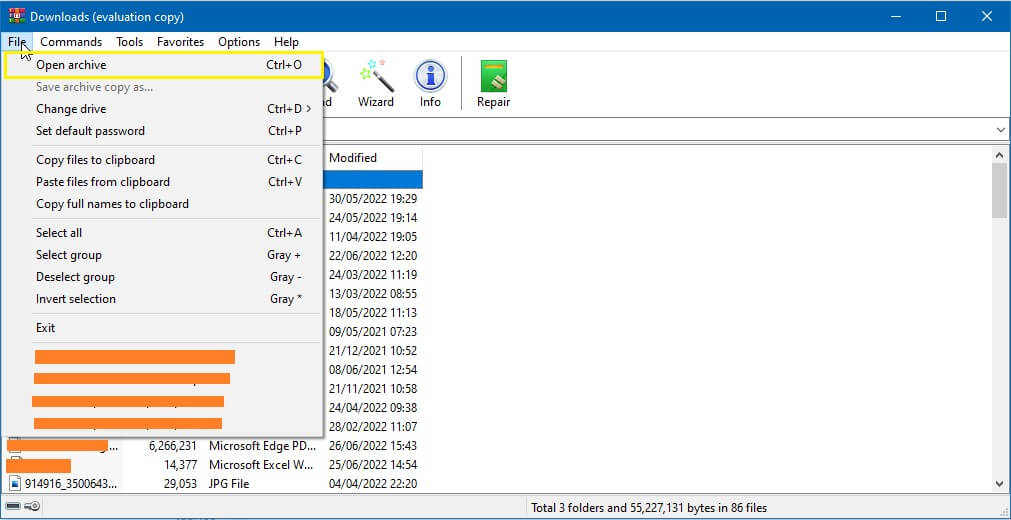 Go to the location of your split RAR files and select the 1st part of the archive.
Step 3: Extract the Files
After choosing it, click on the "Extract To" option in the upper menu. Select a location to save and open the assembled file.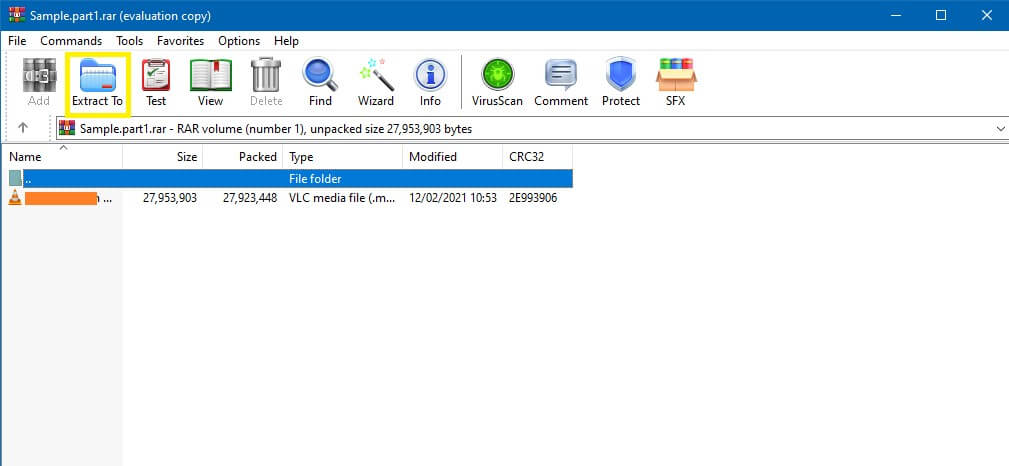 Part 2. How to Join (Merge) Split File Volumes
The above solution is helpful if you have only one file such as a large video that has been split into multiple parts. But if you have a folder full of videos that are split into multiple parts, then in each part you will see only a specific portion of videos.
For example, if you have a folder split into 5 parts and you open Filename.part03.rar, then only the videos from this and the last two parts will be visible - not the ones from the first two.
So, if you want to see all of the videos in one place, you must join (merge) split file volumes. Here's how:
Step 1: Open the WinRAR and go to the File>Open archive.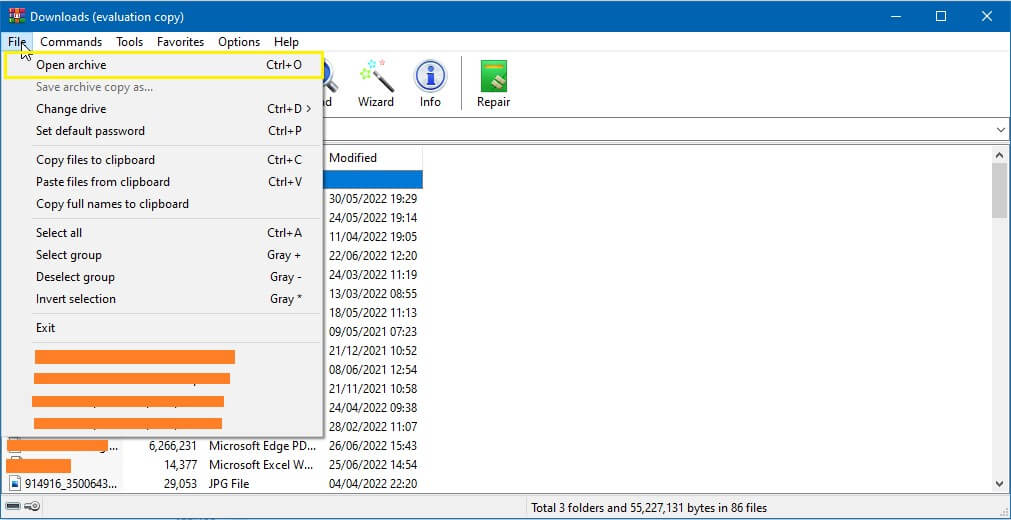 Step 2: Select and right-click all parts of the split file and press "Extract Here" to merge and get all the videos in one single folder.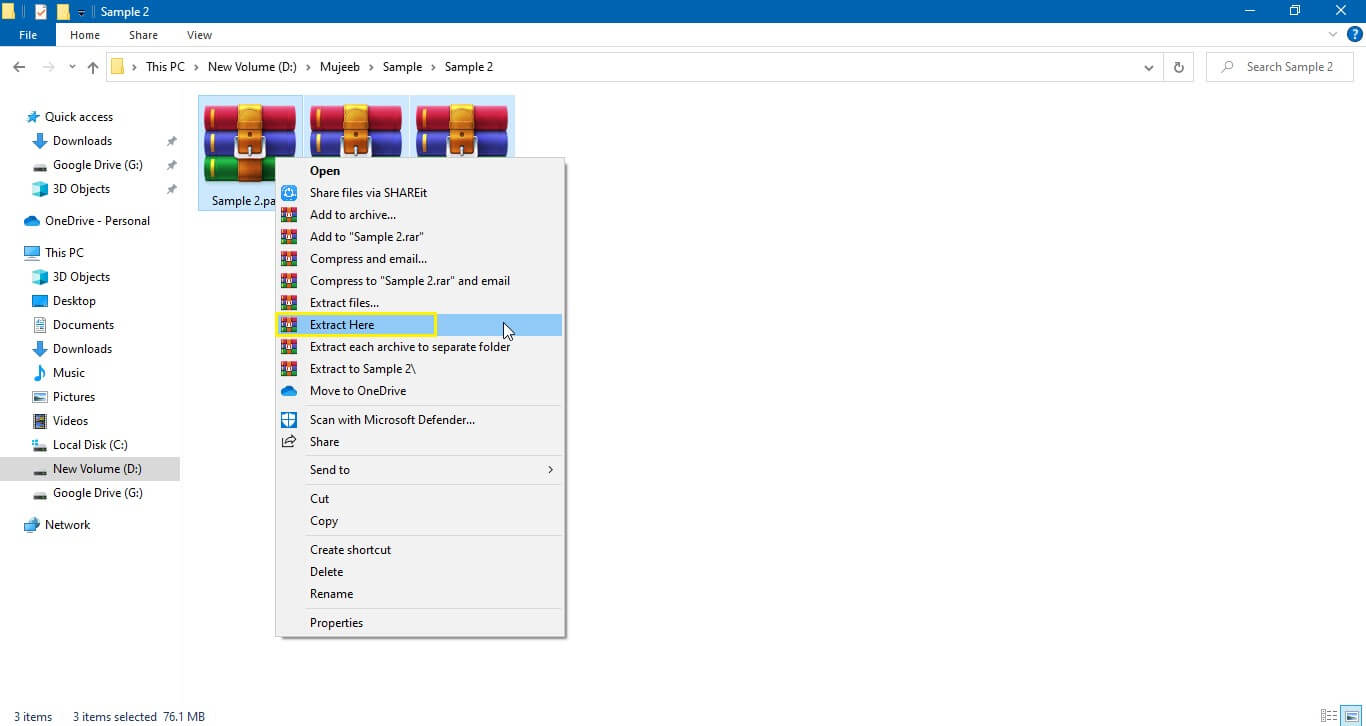 Part 3. How to Split Files with Tools (Easy Way)
Above we have introduced how to open split RAR files or merge them into a single file. However, what if you want to split a file into smaller pieces yourself, or need to do so in the future?
Well, splitting the files is not a difficult task, and you can easily do it with the help of various tools that are available online. Below we have listed two of the most popular options for you.
Method1. Using WinRAR
WinRAR is popular file-compression software that has been in the market for almost three decades. It is frequently used to compress or decompress files for efficient transfers of data.
Apart from that, it can also be used to split files into multiple parts with just a few clicks. Follow these steps to split files with WinRAR:
Step 1: Go to the location of the file you want to split. Right-click on it and select "Add to archive".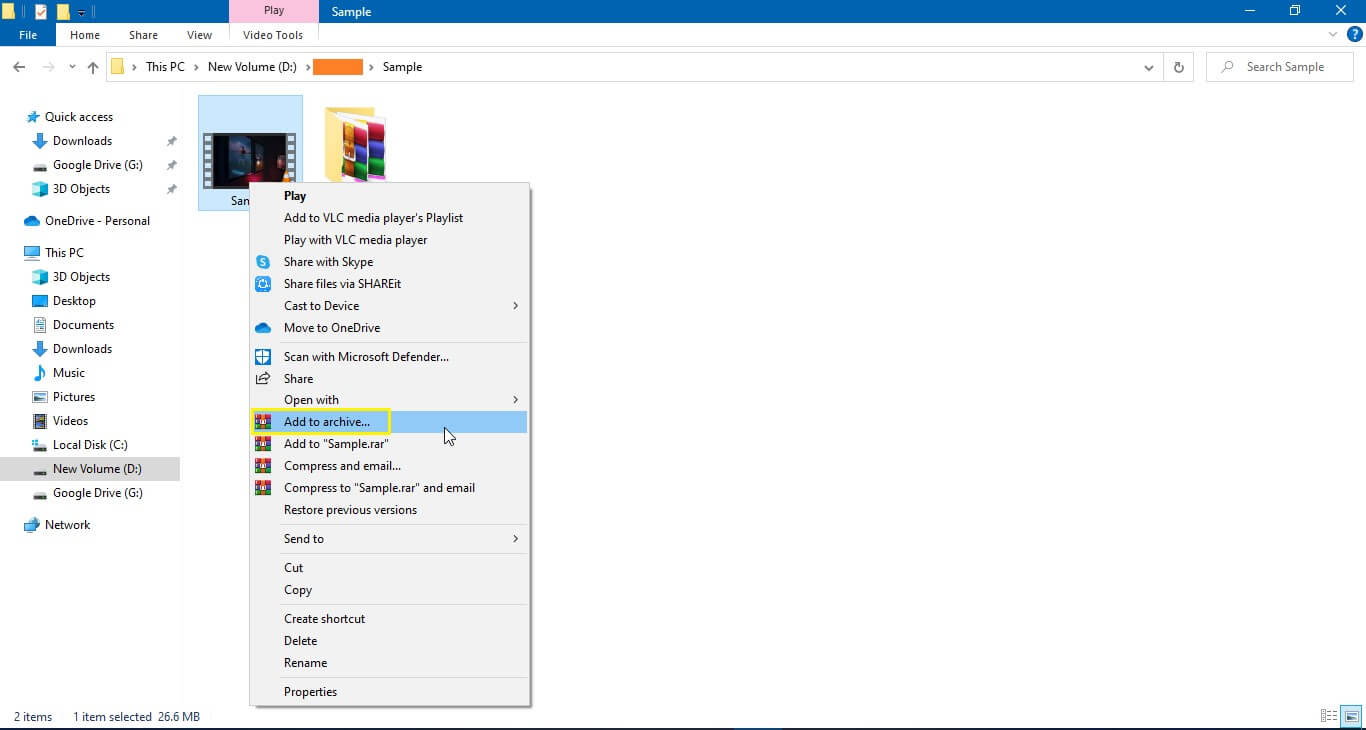 Step 2: A new window will pop up. Here, you can choose your favorite compression method and specify the size of each part using the "Split to volumes, size" menu.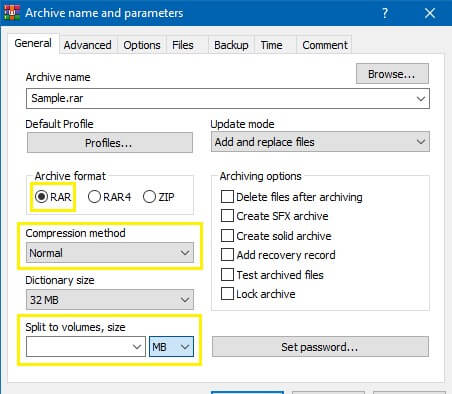 Step 3: After you've chosen the appropriate options, click "OK" to start the splitting process.
Method2. Using PeaZip
PeaZip is a free and open-source file manager and archiver for Microsoft Windows, Linux and BSD systems. It has a clean and modern interface and supports almost 175 different file extensions/types.
PeaZip can also be used to split a large file into multiple parts and then merge the parts into a single file. Here's how you can do it:
Step 1: To begin, go to PeaZip's official website and download this files extractor tool based on your Windows system requirements.

Step 2: Go to the location of the file you want to split. Right-click on it from the PeaZip menu and select "Add to archive".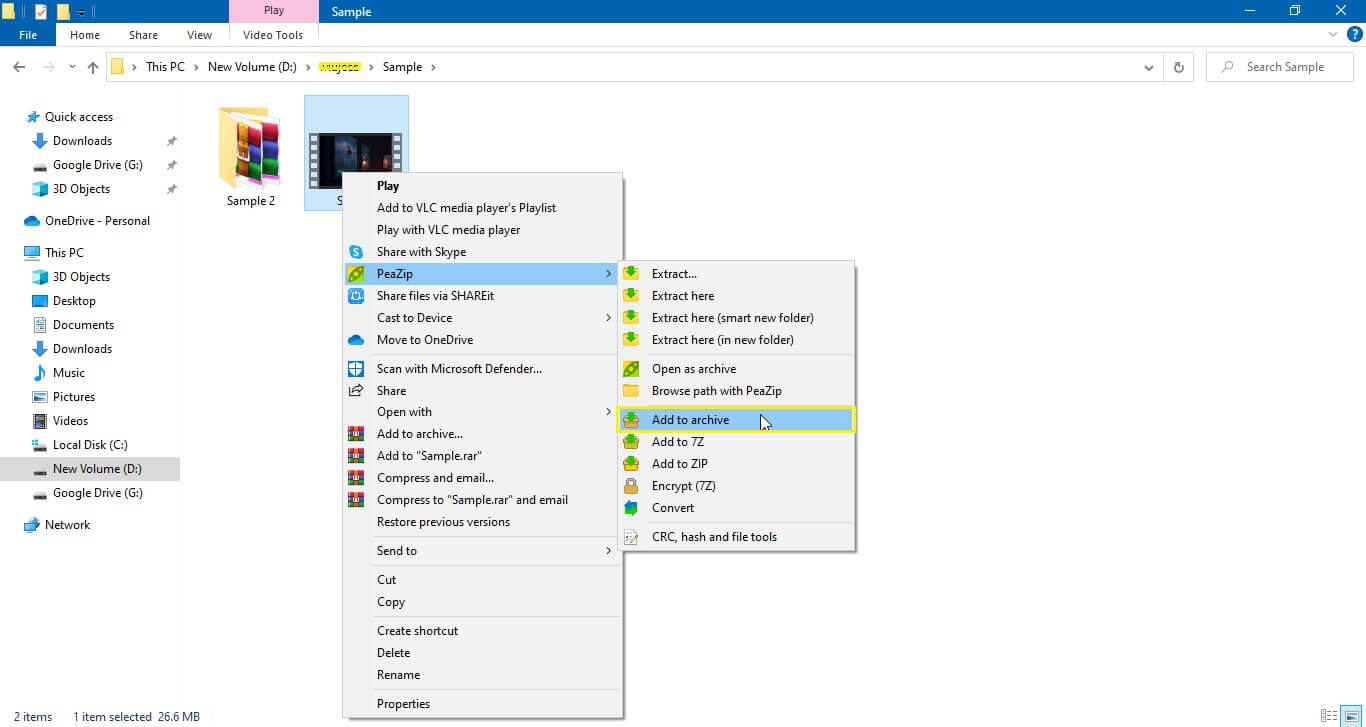 Step 3: In the new window that pops up, select the "Split" option and then choose the split size and hit "OK."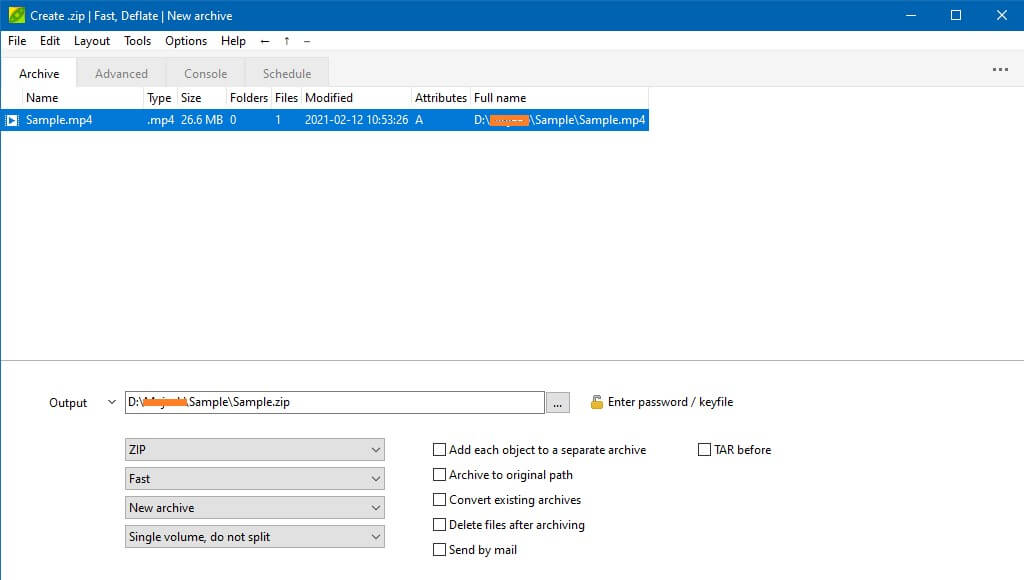 Conclusion
If you are already familiar with a variety of file formats and software tools like WinRAR, then you shouldn't have any trouble opening and merging split RAR files.
But If this is your first time dealing with such a task, we hope this guide will be helpful. You'll be able to open multi-volume RAR files or merge them into a single file with ease.
We've listed some helpful tools as well that you can use to split files if you ever need to do so. If you have any questions or suggestions, feel free to reach out to us in the comments section below.