Sometimes you have to share a large file with others over email or store it on your cloud storage, but if the file is too big in size then it can take a long toll on both your time and storage.
So, what is the solution then? Compressing the file, of course!
Compressing a large file reduces its size, which makes it easier to share with others especially when there is a limit on the size of file you can upload. This also means that the time it takes to upload or download the file would be reduced.
In this stepwise guide, we will show you how to compress to RAR file using WinRAR, and also how to bypass RAR protection even when you don't have the password.
So, let's get started!
Part 1. How to Compress RAR Files to Small Size with WinRAR
When it comes to RAR file size reducer tools with the highest compression rate, WinRAR is always your best bet. It doesn't just compress files but also protects your data with password encryption.
It is a free program that allows you to compress and archive nearly any format, including ZIP, 7Z, and RAR. You don't have to be a computer geek to use it; even a first-time user can get the hang of it in no time.
Here's how you can use WinRAR to compress files into RAR format.
Step 1: Download the WinRAR
First, you'll need to download the WinRAR software from its official website and install it on your computer.
It is compatible with all versions of Windows and you can choose between 64-bit and 32-bit versions depending on your computer's hardware.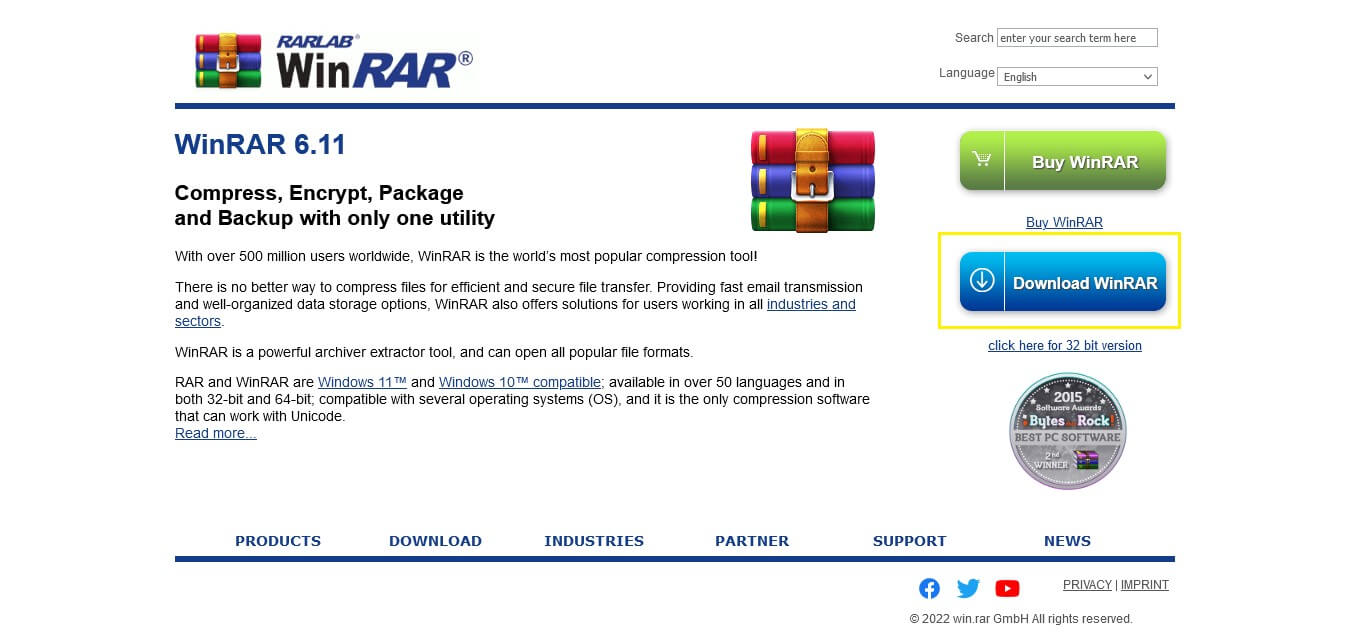 Step 2: Add Files to WinRAR
Once WinRAR has been installed, navigate to the location of the files or folder you want to compress to the RAR format.
Now, select all the files you want to compress, right-click on them, and then select "Add to archive" from the context menu.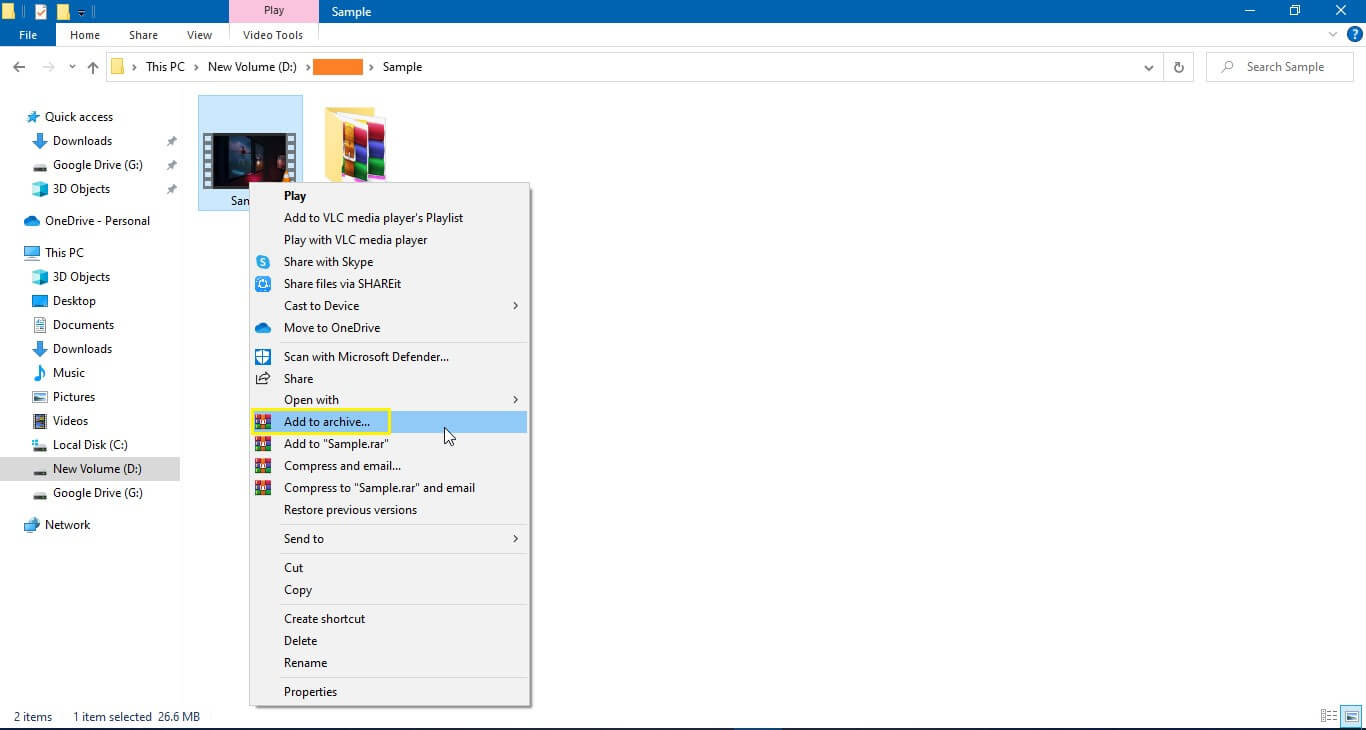 Step 3: Select Appropriate Settings
After adding files to the archive, a new window will open where you can select the desired format and other settings.
Here are some of the crucial options you must choose:
Archive format: RAR
Compression method: Best
Directory size: 256
Archiving options: Create solid archive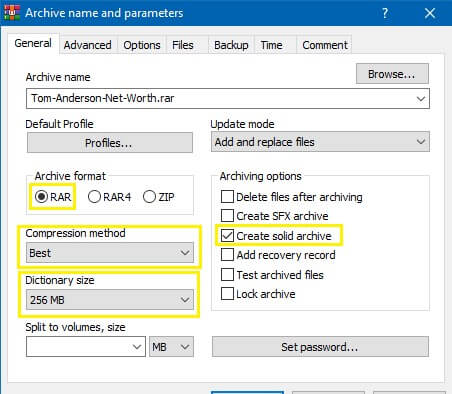 Although these settings will compress Winrar file the best, you can further optimize the compression by changing some of the settings.
First, choose the "RAR4" archive format and go to the "Advanced" tab. Choose "Compression" from the menu, then make sure that the "Text compression" setting is set to "Auto." Enter 63 in the "Prediction order" box, and 128 in the "Memory to use MB" box.
That's it! Now click on "OK" to start the compression process.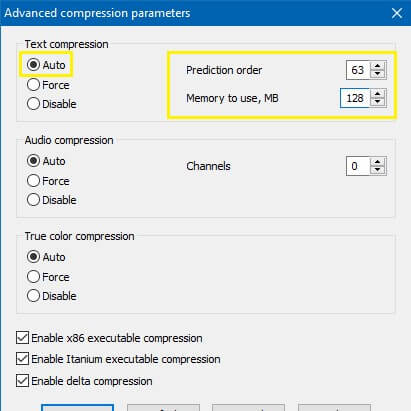 Part 2. How to Compress RAR Files in Specific Size with WinRAR
Following the steps outlined above, you should have noticed that there is no option to set the size of your compressed RAR file.
But if you want to compress a 1 GB file into a RAR archive of 100 MB, how would you go about doing so?
Well, you can split that file into multiple parts so that each of them is 100MB in size. Here's how you can do that:
Step 1: Go to the location of the file you want to split and select it. Right-click on it and choose "Add to archive" from the menu.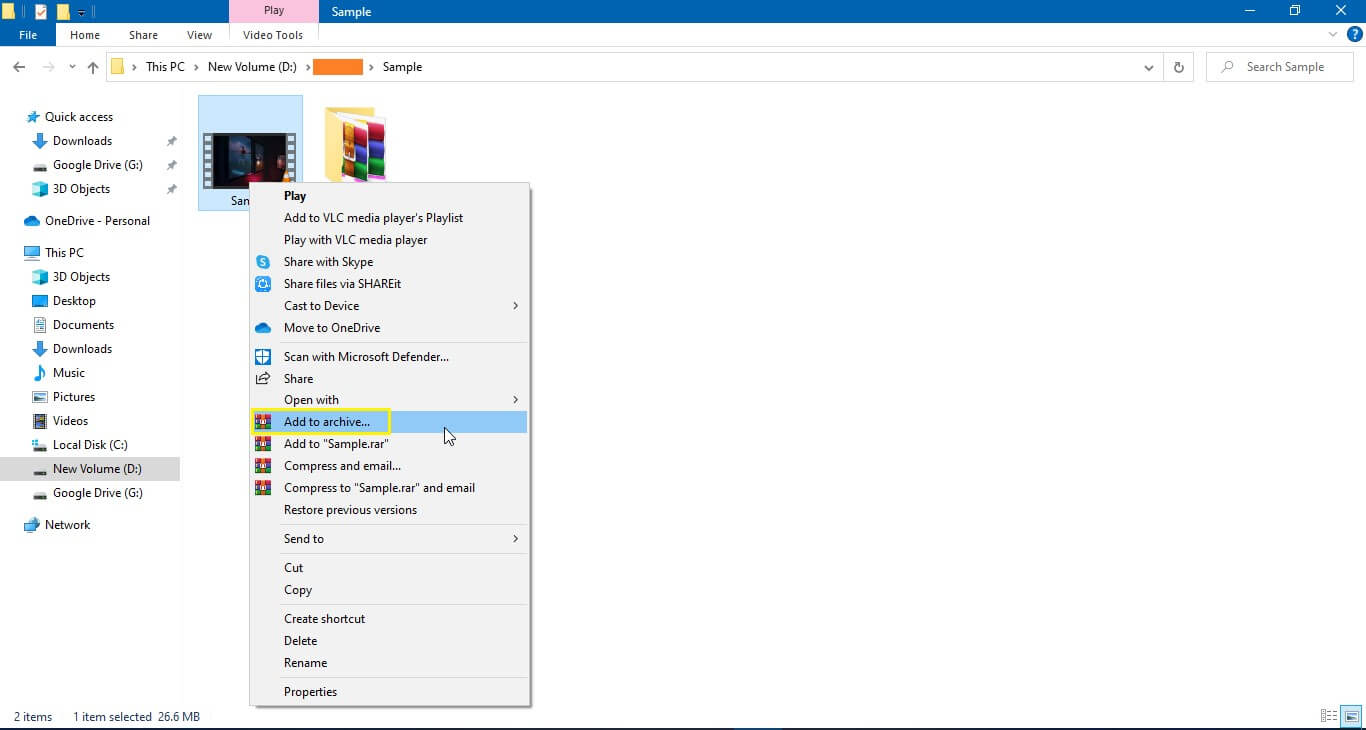 Step 2: Choose "RAR" as the archive format and in the "Split to volumes, size" drop-down menu, select "Predefined size" or enter a custom one.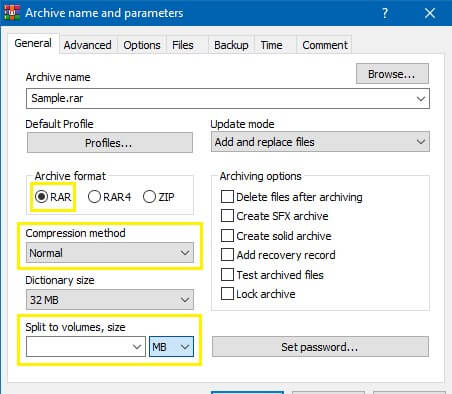 Step 3: Finally, click the "OK" button to start the compression process. The program will split your main RAR file into parts and each part will have the desired size.
Part 3. How to Bypass RAR File without Password
Many people choose to lock their RAR files with a password to prevent unauthorized access. However, this can be quite frustrating if you forget the password yourself or receive a locked RAR file from someone else.
Well, Instead of guessing passwords, you can use Passper for RAR tool to quickly and easily unlock your RAR files without damaging the contents. It's a fast, easy-to-use, and totally secure solution that will help you open any encrypted RAR/WinRAR archive in seconds.
Here are some highlighted features of Passper for RAR:
4 effective attack modes
Totally security of data
Highest recovery rate
No risk of data loss
Fastest recovery time
Start & pause the recovery
Here's how you can use Passper for RAR to bypass password protection:
Step 1: Download, install and launch Passper for RAR on your computer.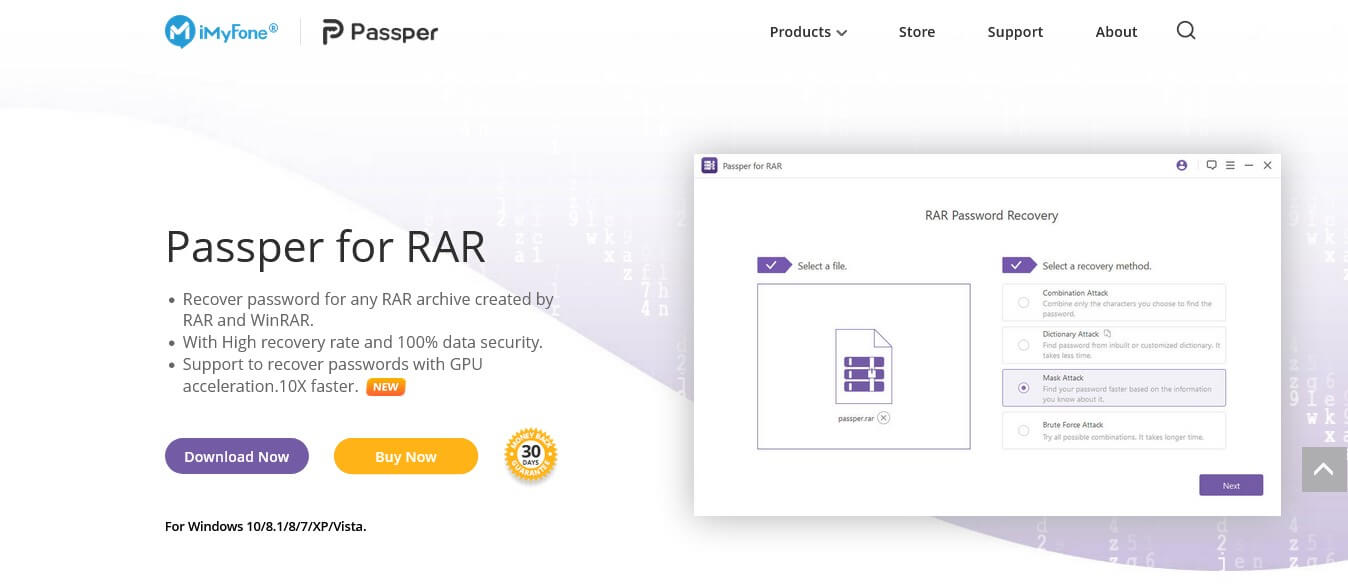 Step 2: Select one attack method, and then click the "Add" button to add the locked RAR file.
Step 3: Click on the "Next" button, then follow the on-screen instructions to get your RAR file password back on the screen.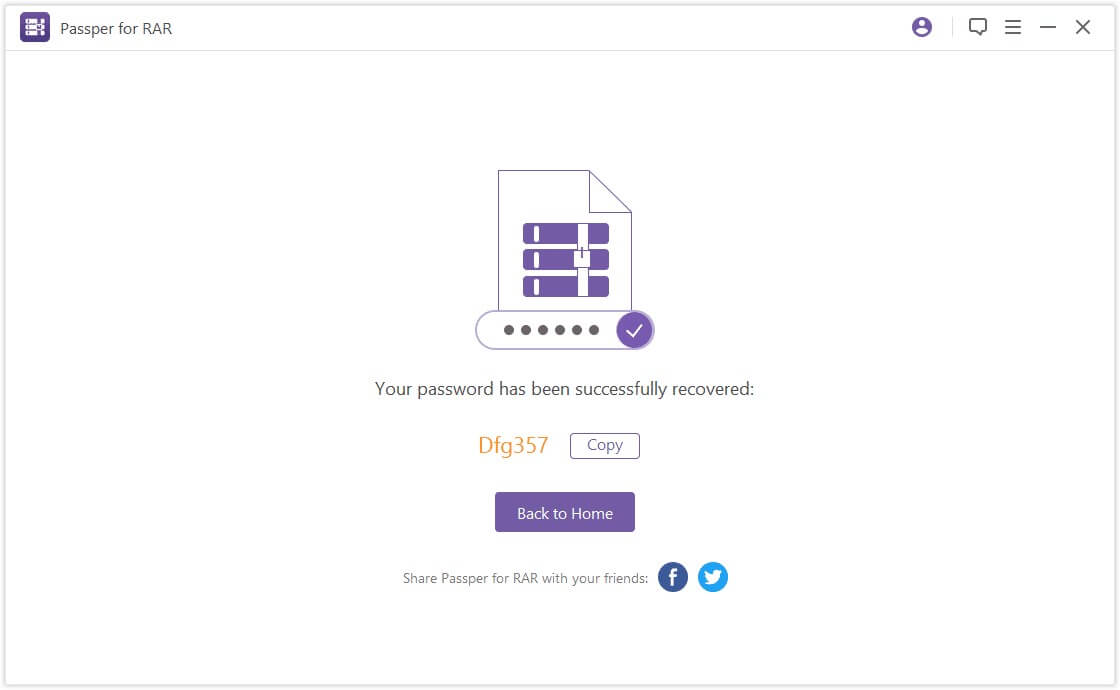 Conclusion
With the growing need to exchange files quickly through email or store them on cloud services, making large files smaller in size is becoming more important than ever.
Here compression works like a charm. You don't need to delete any data or files. All you need to do is compress them into RAR format so that they take up less space and transfer quickly.
However, if you forget your password and need to get into a password-protected RAR file quickly, then you can use Passper for RAR to bypass the password with a pretty high recovery rate and 100% data security.
So, why don't you give it a shot today?