A RAR password unlocker allows you to unlock your password protected RAR archives. The unlocker utility usually has intelligent algorithms to find and crack the password for your RAR files so you can open and access the files inside your archives. But there are so many options in the market, what is the best RAR password unlocker today? Here we rounded up the top 8 most popular unlockers and give the most comprehensive view of them. Let's dive right in now.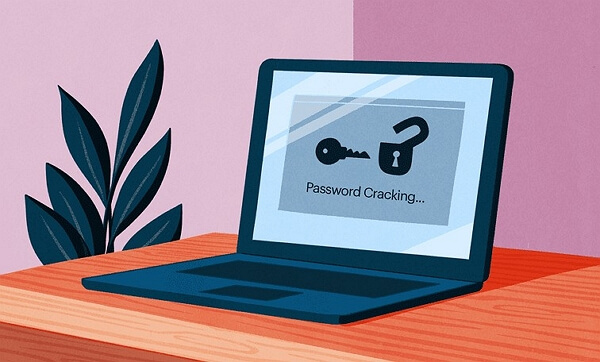 Part 1: What Can Be Considered as the Best RAR Password Unlocker
Password unlocking is the process which try guessing all the possible candidate password combinations based on numbers, letters and the special symbols. Since there are infinite password combinations, no password program can ensure the 100% recovery rate, it is essentially probabilistic. But the recovery rate varies from one program to another. The more professional the password unlocker tools are, the higher chance of password being cracked. Below are the key factors to evaluate the best RAR password recovery solution:
Recovery Speed. The password recovery speed depends on how often a password can be tried and the way password combined. To evaluate the recovery speed, you must consider from the perspective of password checking speed and password combination scenario, whether using CPU&GPU accelation, the attack methods and etc.

Compatibility. The best RAR password unlocker tool is supposed to be compatible with almost all versions of RAR archive, including the latest one.

Ease of use. The ease of use is another significant consideration. You can consider from whether the user interface is clear or not, how many steps you should take to complete the process.

Cost. For a tool to be considered good, it should be reasonably priced so people can afford it. Since almost all professional tools are chargeable, just take the reasonably priced one.

Security. You must evaluate the security of your password recovery software. A safe program will neither lead to any data loss during or after the password recovery process, nor leak your sensitive data after recovering the password.
These are 5 most important factors you should consider before choosing a RAR password unlocker, you can select one based on what we described above and your own needs.
Part 2: Top 8 RAR Password Unlockers to Unlock RAR Archives
To help you make a decision on which software to use to recover your password, we've reviewed 8 most popular password recovery tools and conducted a comparison between them, just check them all out and keep the one you think works best for you:
After reading the comparison table above, let us take a look at the detailed introduction of these 8 RAR unlockers.
1. Passper for RAR - RAR Password Unlocker
One of the highly recommended RAR password unlocking software is undoubtedly Passper for RAR, that is because this RAR password unlocking tool perfectly fits all the criteria we listed above and gets the job done for you based on our test. Since adopted advanced CPU & GPU acceleration, it has a fast checking speed that can check 10000 passwords every second. Below are the unique features that makes it one of the highly recommended RAR password unlockers.
Unique Features of Passper for RAR
High Success Rate: Passper for RAR adopts smart cracking strategies and algorithm, which ensure a high password recovery rate in the industry.

4 Customized Attack Methods: With 4 powerful attack methods, you can find RAR/WinRAR password much more efficiently and the recovery time has been greatly shortened.

Pretty Easy to Use: With the user-friendly interface, you can find back your password in only 2 steps.

Safe to Use: There is no data loss by using this tool and your file will not be leaked out.

Broad Compatibility: It supports all RAR/WinRARversions including the latest one. Besides, the tool can be launched on all Windows operating systems from Windows Vista to Windows 10.

Passper is the sub-brand of iMyFone which is highly recognized by tech authorities, like Makeuseof, Macworld, Cult of Mac, please rest assured to give it a try.

How to Unlock RAR Files with Passper for RAR Step by Step
The following shows how to download and use the tool to crack your RAR archive passwords. To get started, head over to the Passper for RAR website and download and install the tool on your computer.
Step 1Launch the tool and click on the Add icon to add your password protected RAR file to the tool. Navigate to the folder where your RAR file is saved and click on the button that says Open to open the file with the tool. Then choose an attack mode from the 4 attack modes shown on your screen.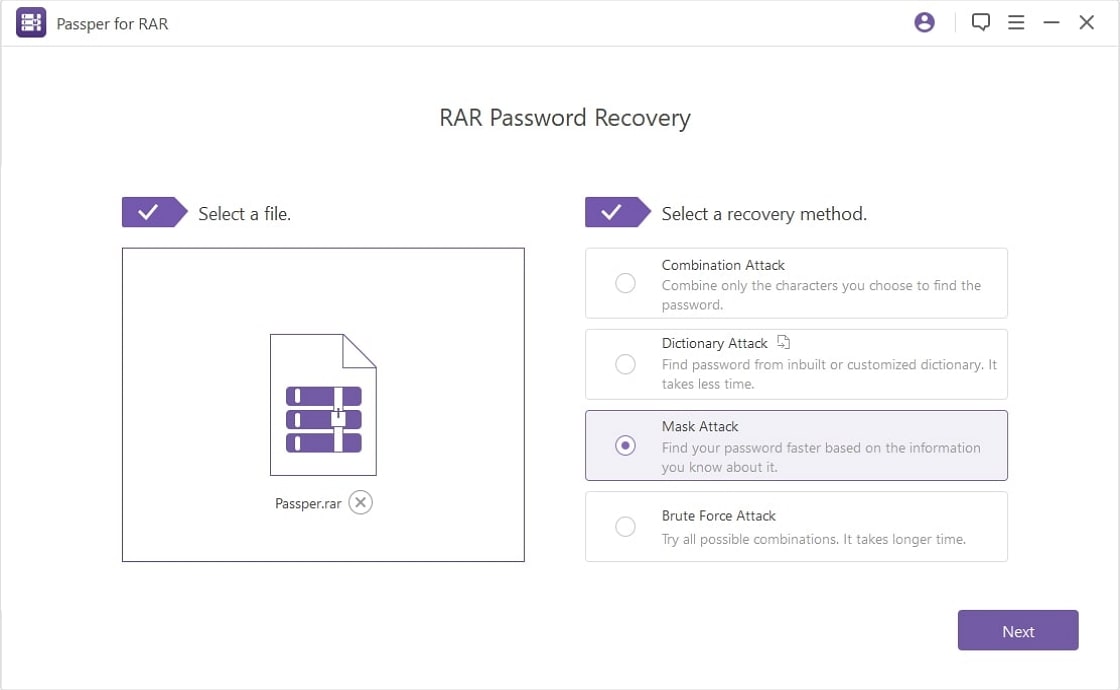 Step 2Then, click on the Recover button. Wait while the tool tries to crack your password. Once it has found the password, the password will be displayed on your screen.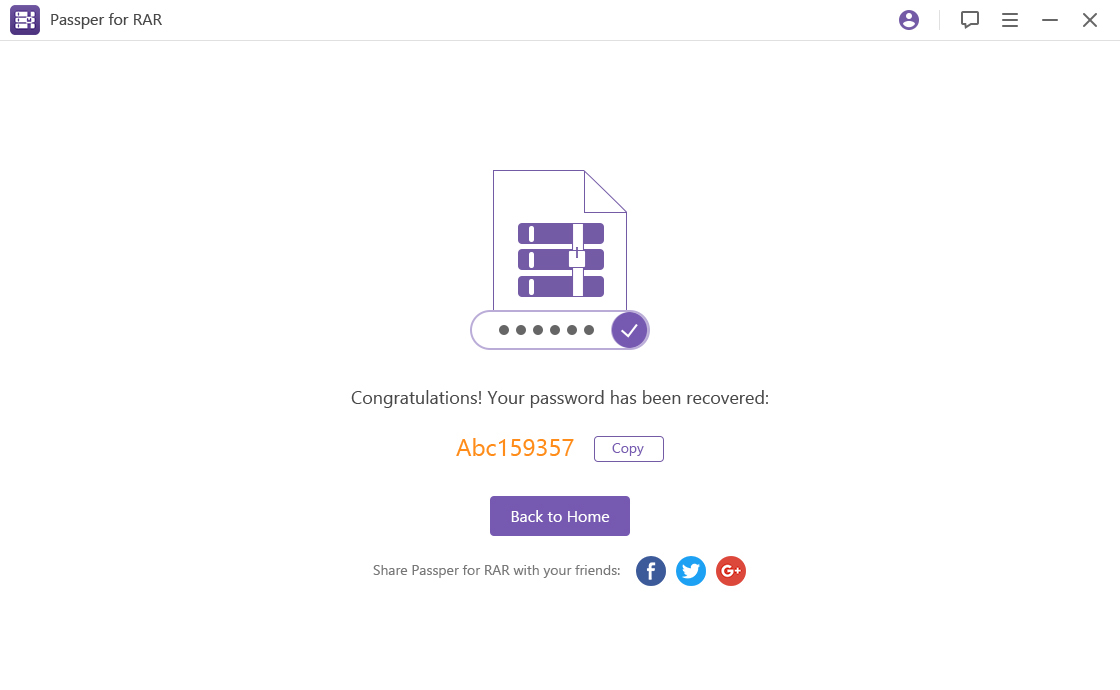 You are all set. Now that you know the password for your RAR file, you can open the file with WinRAR and enter the newly found password to access the contents of the file. Passper for RAR is indeed the best WinRAR archive password unlocker tool for users.
2. RAR Password Unlocker
RAR Password Unlocker is a really great tool to unlock passwords for your RAR files, which let you set almost all the parameters you want so that greatly accelerate the password unlocking speed. It has the following pros and cons.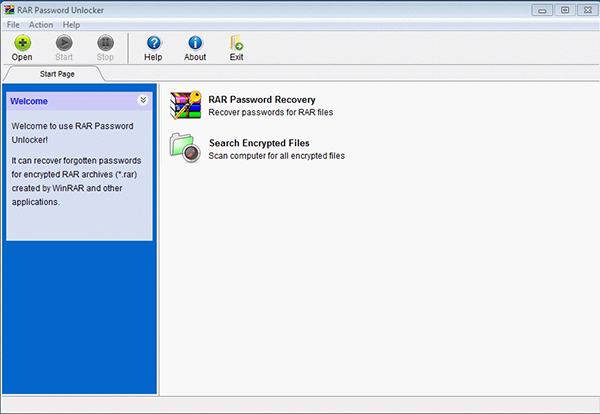 Pros:
There is no data loss.

Provides 3 attack modes.

Recover password with SSE technology.
Cons:
The tool often gets closed automatically.

The program cannot be installed on Windows 8/8.1/10.
3. KRyLack RAR Password Recovery
KRyLack RAR Password Recovery is yet another RAR password unlocker you can try out on your computer. This powerful RAR password unlocker supports almost all versions of RAR, WinRAR and other archives. It boast some good features to help you unlock your archive.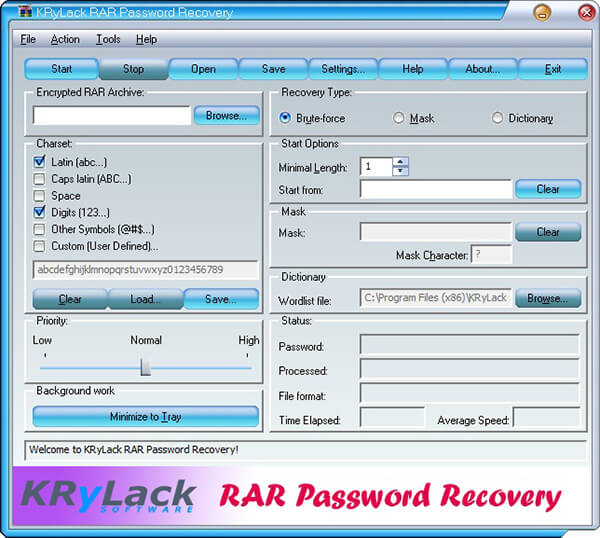 Pros:
It does not limit the maximum password length.

Fast cracking of passwords.
Cons:
It's not clear to use since all options are given on one screen.

The last version of the program was released in 2017.
4. PassFab for RAR
PassFab for RAR is another popular RAR password unlocker, which empowers you to recover password for a lot of kinds of encrypted RAR(.rar) archives. Provided with 3 powerful attack methods, PassFab enables you to find RAR/WinRAR password efficiently.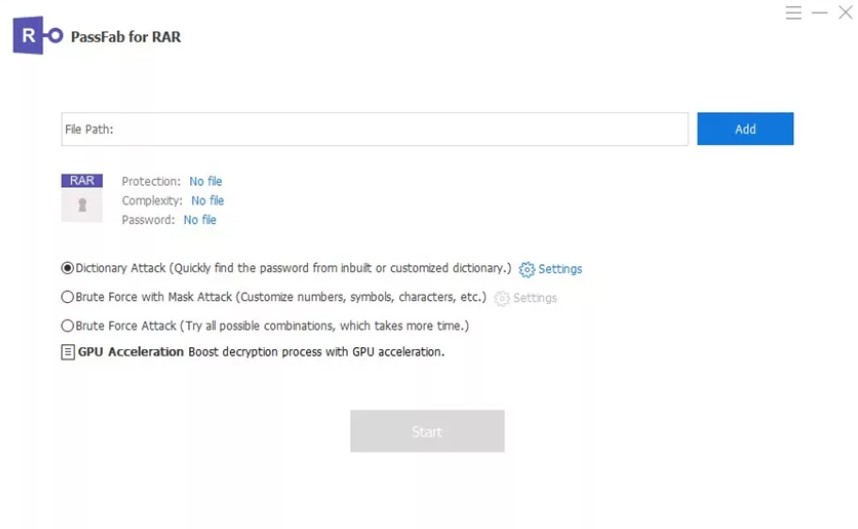 Pros:
It integrates two advanced technologies to enhance your successful rate.

It works equally well in most computer systems.
Cons:
It takes a very long time to recover the password.

This settings interface is comlicated, which will confuse users.
5. iSumsoft RAR Password Refixer
iSumsoft RAR Password Refixer is also an excellent RAR password recovery tool that can recover the forgotten or lost RAR archive (.rar) password. This tool provides 4 intelligent password attack modes so that ensure the password recovery rate. It has an easy to install and easy to use interface for users.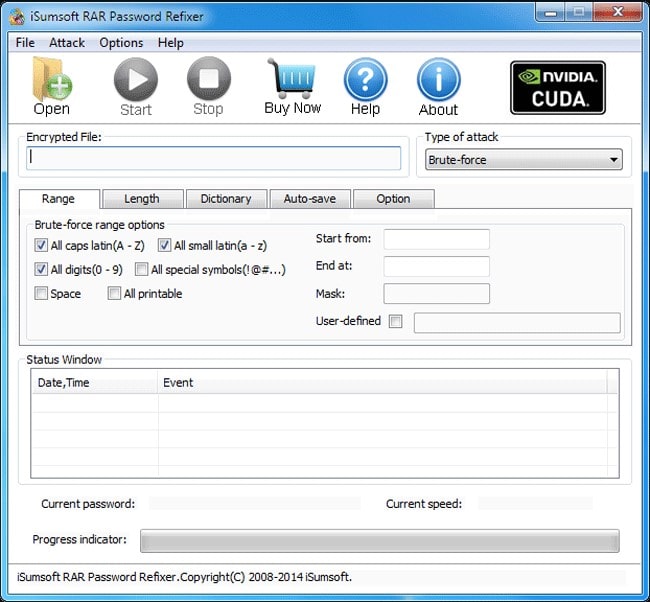 Pros:
It can save the recovery process.

It has an relatively easy-to-use interface. There are no learning curves when using it for the first time.

You can see the progress bar and some information during the recovery process which keeps you updated.
Cons:
The password recovery speed is a little slow. An 8-character password needs to take about one week.

The software gets crashed suddenly sometimes.

The program has not been updated since 2018.
6. Daossoft RAR Password Rescue
Daossoft RAR Password Rescue is a not-bad option to unlock your encrypted RAR password. It has optimized recovery procedure for multi-core systems. Among some useful features, it also has user friendly interface. It offers 3 attack modes for your choice based on your situation. The recovery procedure is saved and resumed automatically when required.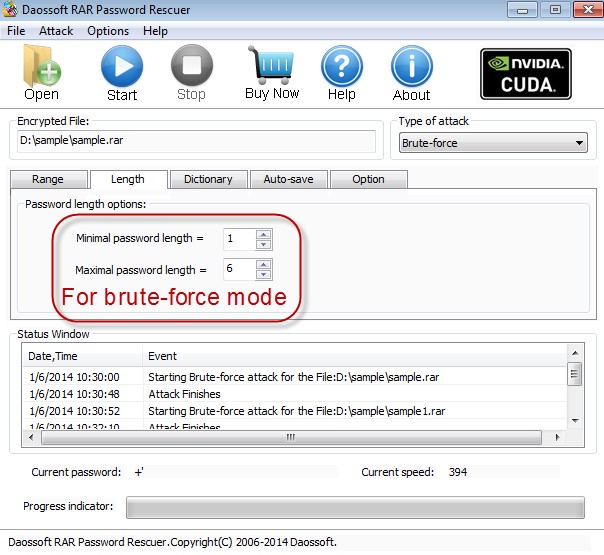 Pros:
It includes recovery dialogue box which shows recovery time, speed of recovery and important information as well.

It does not compressed files.
Cons:
It is only compatible with RAR 3.0 and RAR 4.0.

It has not been updated since 2016.
7. ScrewSoft RAR Password Unlocker
ScrewSoft RAR Password Unlocker is a reliable tool to recover lost or forgotten RAR password. It adopts GPU acceleration and multi-core CPU technology to speed up the recovery process. This tool can quickly recover your RAR password regardless of the length and complexity.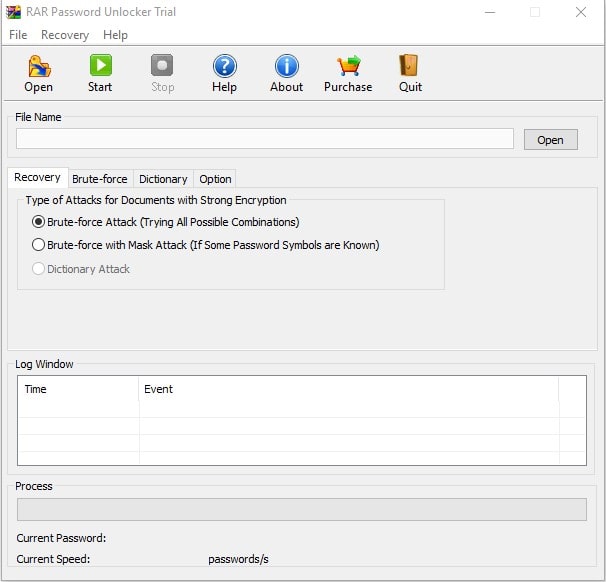 Pros:
It provides you with a free trial version.

It offers 2 options to let you set the program as a priority.
Cons:
It cannot be launched on Windows 8/10.

According to the product information, the last update was made in 2011.
8. Amazing RAR Password Recovery
Amazing RAR Password Recovery is advanced software for unlocking RAR password. Any password-protected RAR archive can be unlocked regardless of the password complexity. And the intuitive interface makes the program truly easy to use.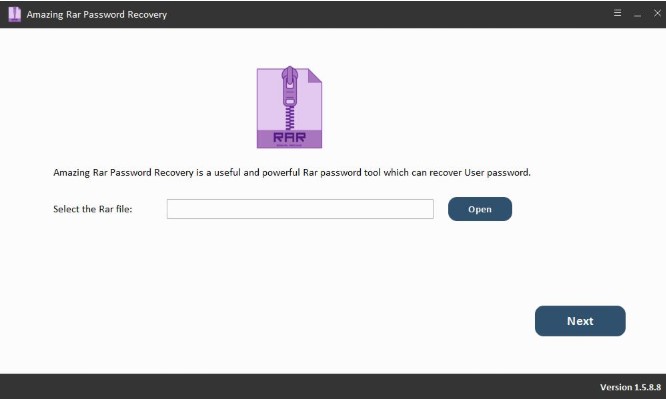 Pros:
The interface is clear and easy to operate.

You can change the language of the interface. It supports 11 languages.
Cons:
If the password is longer than 6 characters, it will take long time to recover it.
Conclusion
If you are looking for a RAR password unlocker to unlock the encrypted RAR files, the above post has got some good options for you. If you find we missed out some other useful RAR password unlockers, comment below and we will keep updating this article.