A secured PDF has certain restriction features such as editing and printing. In case you need to edit secured PDF, there are different methods you can use. Some of the methods might require that you have certain programs while others do not require applications. By understanding the different methods, you will be able to make an informed decision whenever you want to edit your secured PDF file.
Option 1: How to Edit Secured PDF with Password
Editing a secured PDF with password gives you the freedom to work on your file easily. To edit such a file with password, you require having Adobe Acrobat Pro version. This is not a program, but a tool that works with PDF files. Here are the steps of editing a PDF file with password using Adobe Acrobat:
Step 1: Opening the file on the tool
The first thing you should make sure that you have the Adobe Acrobat Pro version, then open it. You should then click on the File button. This will produce a drop down menu with a number of options. Clicking on the Open option to open the secured PDF file.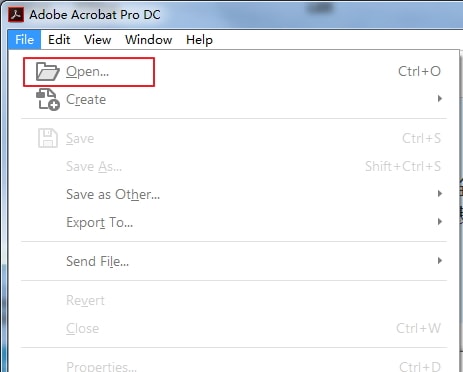 Step 2: Accessing the security options
You should then click on the padlock icon which is located below the Home tab on the left section of the screen. Then click on the Permission Details icon which is below the Security Settings icon.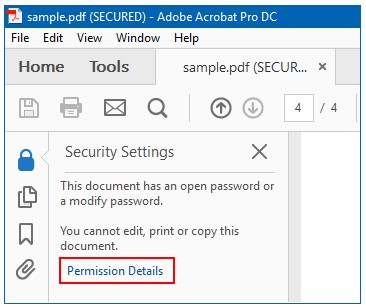 Step 3: Entering the permissions password
Clicking Change Settings button. It will require you to enter a permissions password which is needed to change the permissions settings of the PDF file.
Step 4: Changing permissions settings
You can now change the permissions settings in the window pop-up. You can also remove the password security in this step. Consequently, you will be able to edit the file without problems.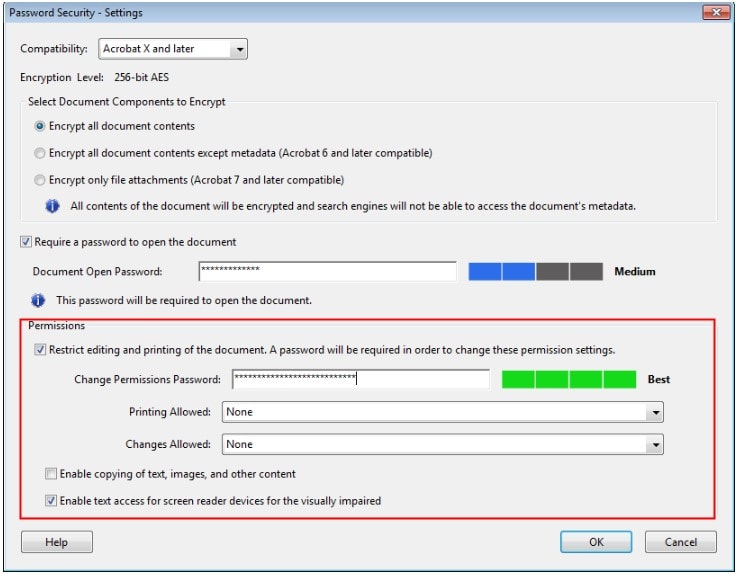 Option 2: How to Edit Secured PDF without Password
If you have lost or forgotten your password, you can still be able to edit secured PDF. By doing this, you can use professional third-party software or you can use the popular tool Google Drive.
2.1 By Using Passper for PDF
Editing your secured PDF file is also simple using specialized software. All what you will need is to get the right software that has the appropriate features. One of the most reliable and fastest applications is Passper for PDF.
Passper for PDF is rated highly because:
It can both recover PDF open password and remove all restrictions on PDF files without password.

This particular program removes all restrictions instantly where it takes just one or two seconds.

It has the highest success rate based on the smart algorithm.

It also has fast recovery speed where it uses the GPU and CPU acceleration technology to recover passwords within a short time.

Besides, it supports all versions of Adobe Acrobat or other PDF applications
The process of removing restriction for your PDF file using Passper for PDF is simple. Here are the simple steps you need to follow.
Step 1 The first step is to download and install this program on your computer. After the installation has been completed, launch it and go ahead to select the Remove Restrictions option.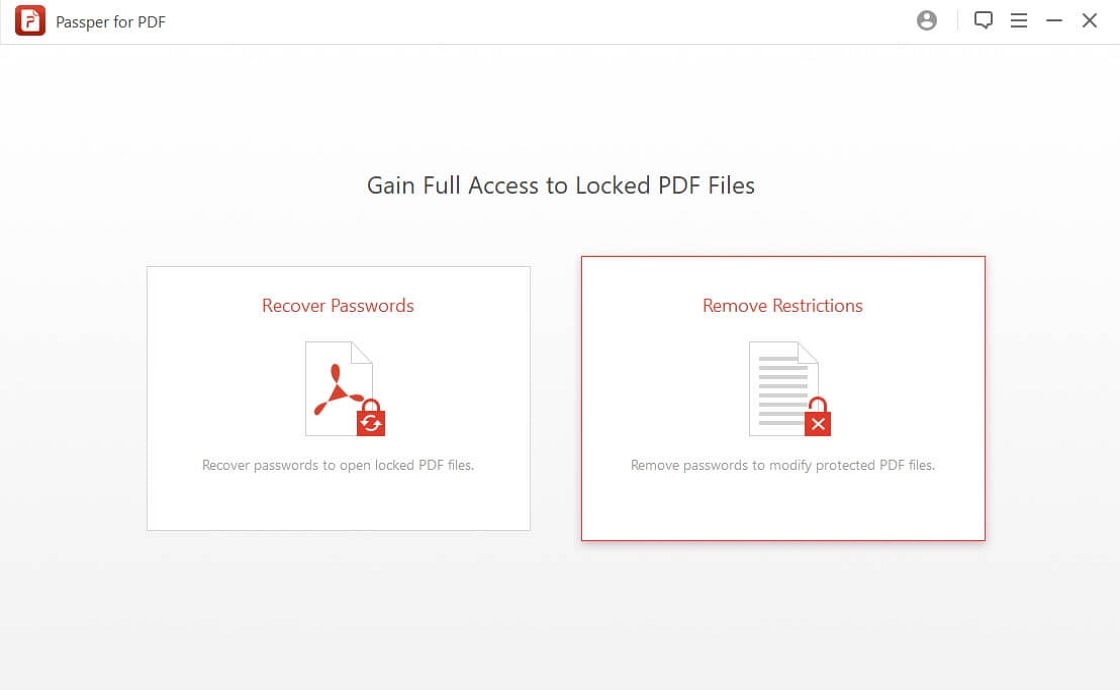 Step 2 This step involves adding the secured PDF file to the application by clicking on the Select a File button. You should then browse to the specific location of the file.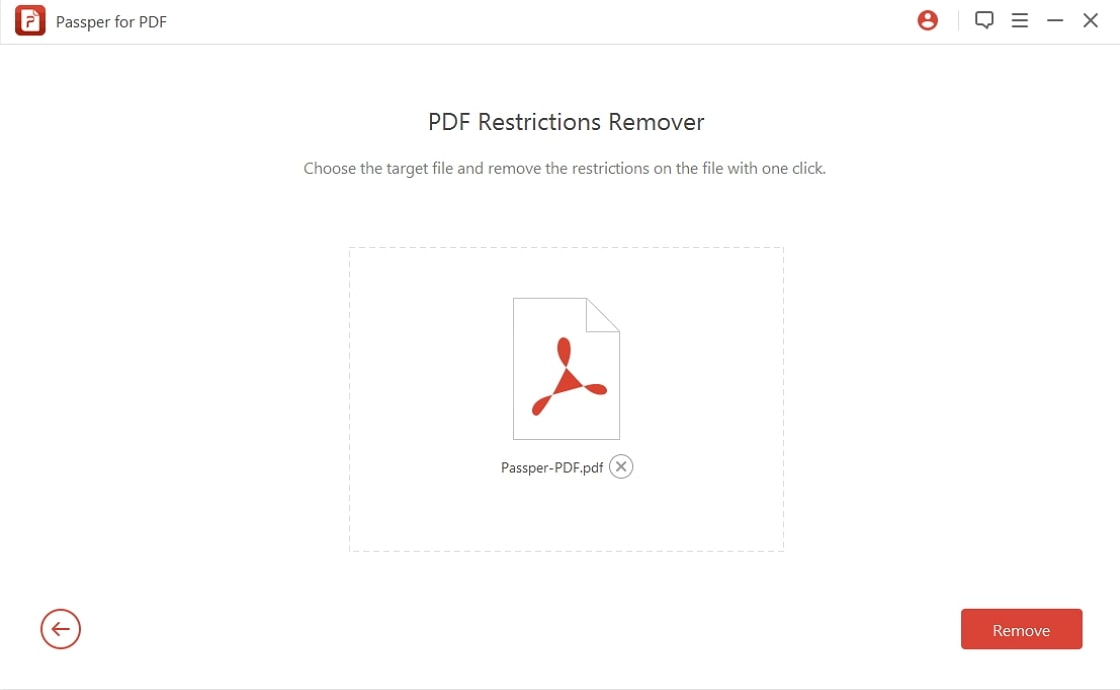 Step 3 Just click on Remove button to start the process. It will only take about 3 seconds and all restrictions on your PDF file can be removed and you can edit your PDF file now.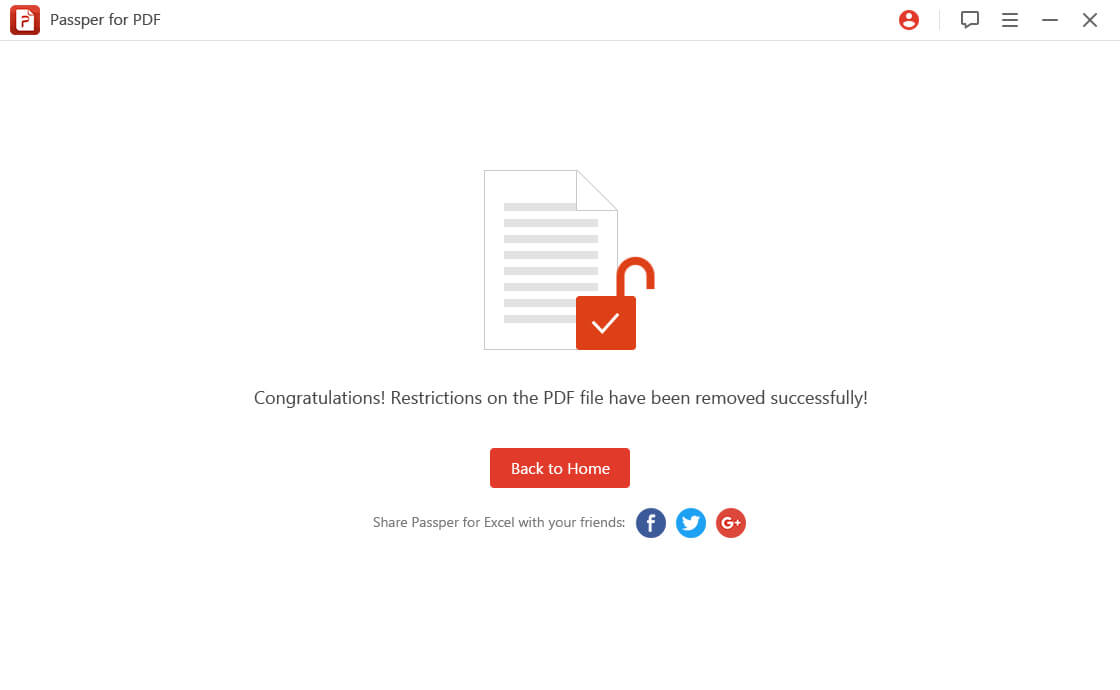 Tips
As mentioned before, Passper for PDF can also recover PDF open password. If you receive or own a PDF file and you are unable to view the content of it, you can try to use Passper for PDF to solve your trouble.
2.2 By Using Google Drive
This method is useful because it allows you to edit PDF file without  password or a particular application effectively. For this particular method to work, the PDF file should not be restricted from printing. Here are the steps you need to follow:
Step 1: Open Google Drive from the browser. In case you are not already logged into your Google account, you will need to enter your login details to access Google Drive.
Step 2: When Google Drive is opened, you should drag the PDF file into the Google Drive. You might also use the option of clicking New on the top corner of the Google Drive and then upload the file by selecting it from the files on your computer.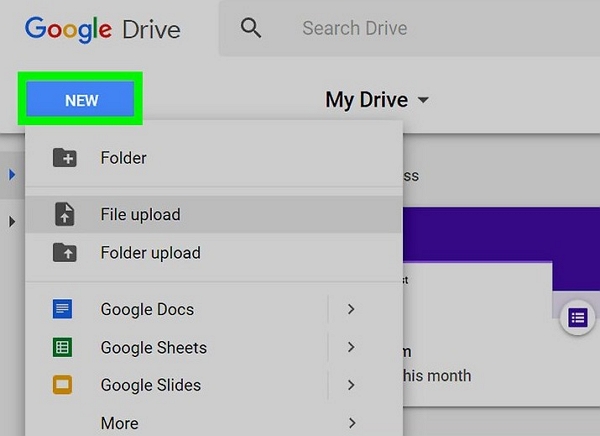 Step 3: When the file is in Google Drive, double-click to open it. Once the PDF file has opened, click the Print icon or simply click Ctrl+P. This will result to the Print window popping up.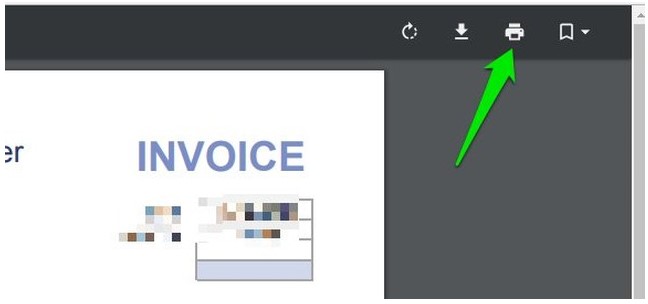 Step 4: In this step, you should click the Change icon which is below the Destination heading which is on the left side of the screen. Choose Save as PDF and the file will be saved as unsecured document and this shall give you the ability to do any editing you want.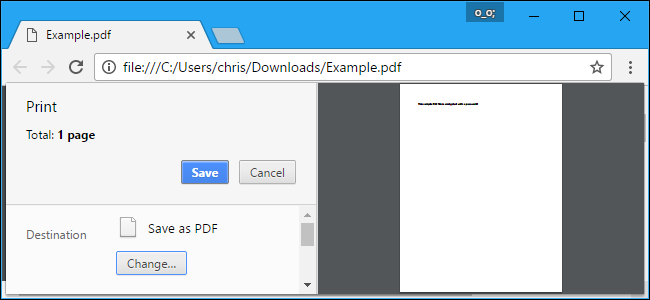 Conclusion
The outlined details provide insight on how to effectively edit your secured PDF file. The only thing you will need is to have the right tools to complete the simple process. With a program such as Passper for PDF, you will always be assured of accessing your secured PDF files. Even without high levels of IT skills, you can follow the steps easily. Therefore, go ahead and apply the steps and you will never fail to edit your PDF files again just because they are secured.