Recently, I purchased a Dell Lap but I forgot the password for logging in to the system. Can anyone help me how to recover the password or log in to the system.
This results in getting locked out of our own Dell laptop and situation can be quite distressing. This is not an isolated experience. A good percentage of computer users come across such an issue at some time or the other. What is the way out?
If our Dell laptop is covered by valid warranty, we can visit the authorized service center and seek their assistance. They would usually reset the laptop or reinstall the Operating system (OS). However, there is a big disadvantage in doing so. We stand to lose all the data or work we have created and stored in our laptop. This is an extreme and unwelcome situation. We would definitely like to avoid such an eventuality. We must seek a more convenient and safe remedy to unlock Dell laptop.
Here, in this article, we provide you three easy and effective tips on how to unlock a Dell laptop without a password. Each of the three methods are discussed and the clear and simple steps outlined.
Tip 1: How to Unlock A Dell Laptop by Resetting Microsoft Account (Easy Way)
This is an easy and straightforward way to unlock a dell laptop without password. If you are making use of the latest version of Windows Operating System (OS), you generally tend to use the Microsoft Account for additional security. If this is the case and you happen to misplace or forget the password, you don't have to worry too much when the Dell laptop gets locked. All that is required is that you should have access to the email account linked to your Microsoft Account.
The simple steps to reset Microsoft Account are as follows:
Step 1: Start the locked Dell Laptop and when the login screen appears, you need to click "I forgot my password" link seen there. You also need to type in the captcha code and click Next button.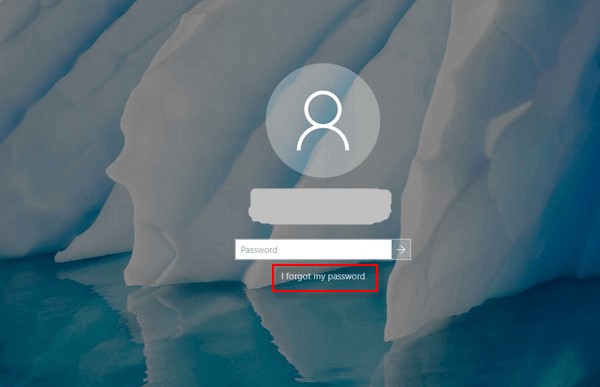 Step 2: Wait for the Account Recovery Wizard to appear on the screen. This should normally take just a few seconds.
Step 3: You need to verify your account through an alternative email or the linked mobile number. Then click on Send code.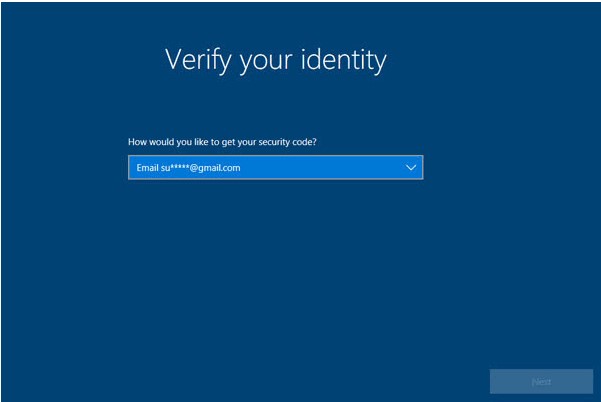 Step 4: After you enter the security code on the next screen, you will be prompted a window to reset a new password.
You can now log in to your Dell Laptop using the new password to carry out any task you wish. One big benefit of this process is that all the data that you created and saved on the Dell Laptop remains intact.
Tip 2: How to Unlock A Dell Laptop with Password Key (Free Way)
Password Key, which is called Password Reset Disk in Windows 7, is another effective tool can be used to unlock a Dell Laptop without password. It is easy to use Password Key and it it totally free to use. However, this tool is workable only if you have created it before you forgot the password.
Here, we will take Windows 10 as an example to explain how to use Password Key.
Step 1: You need to start your Dell laptop with Windows 10 and insert the password key.
Step 2: Windows 10 login screen comes up where you need to select the locked account. Once you enter an incorrect password, it will show you a link "Reset password". Click on that link.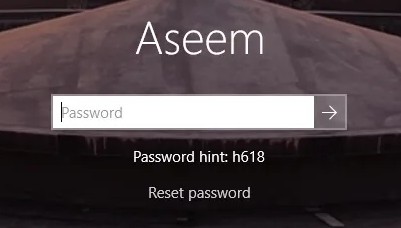 Step 3: Password Reset Wizard will show up. Move to the next screen which will display a drop down list that shows the password key.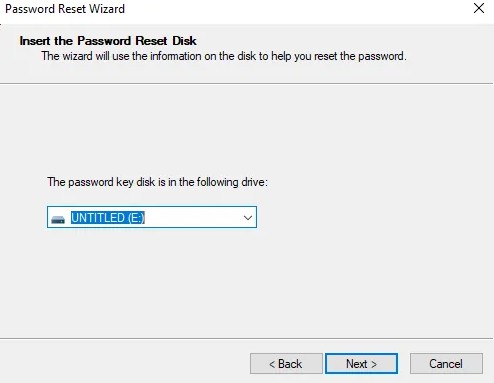 Step 4: Now you will be prompted to create a new password for the account and you get to do it without supplying the without old password.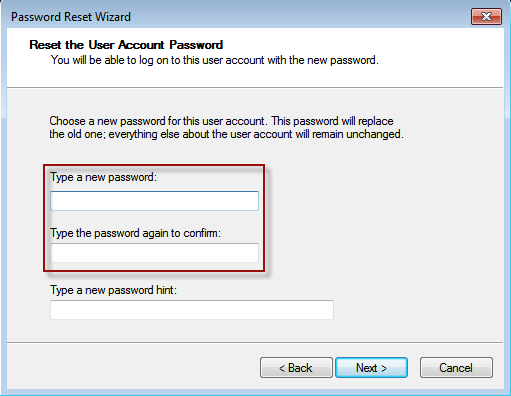 Step 5: Now click on Finish button to close the Password Reset Wizard.
Tip 3: How to Unlock A Dell Laptop by Removing Windows Password (The Best Way)
If the above two methods are not available for you, you can use a third-party tool to unlock Dell laptop without password. Here, we would like to introduce Passper Winsenior to you. Passper WinSenior provides a comprehensive solution to resetting or removing Windows password and account. It stands out from other similar programs in the market in a number of ways like:
You can unlock the laptop without having to reformat the laptop or reinstall the operating system.
It is based on the latest advanced technology that ensures 100% success rate.
It can remove Windows password in 3 easy steps.
It enables you to create a password reset disk with one click.
It is compatible with all Dell laptops and computers.
Free DownloadFor Win 10/8/7/XP/Vista
Now here are the three simple steps involved in unlocking the locked Dell laptop:
Step 1 You need to create a Windows Reset Disk on a computer you have access to. You can use a CD, DVD or a USB to do this. Click "Continue" to confirm burning, which will take a few minutes. Then eject the CD/DVD/USB.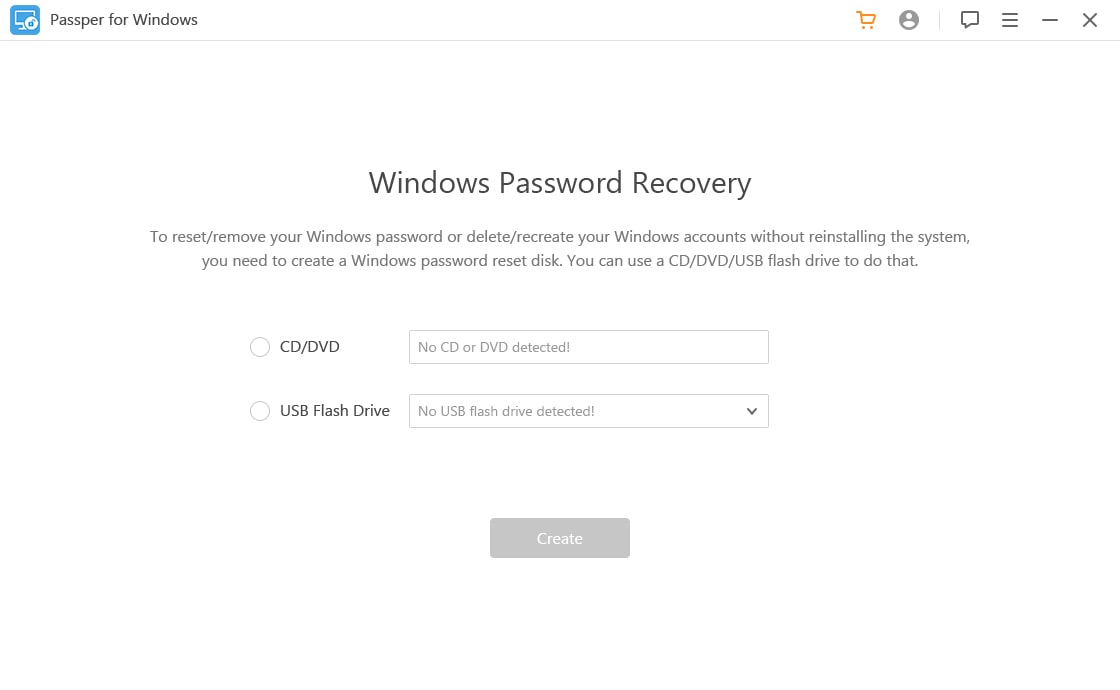 Step 2 Insert the created disk to the locked Dell laptop. Choose your computer brand and type. Next you are required to enter the Boot Menu on the locked laptop from the reset disk.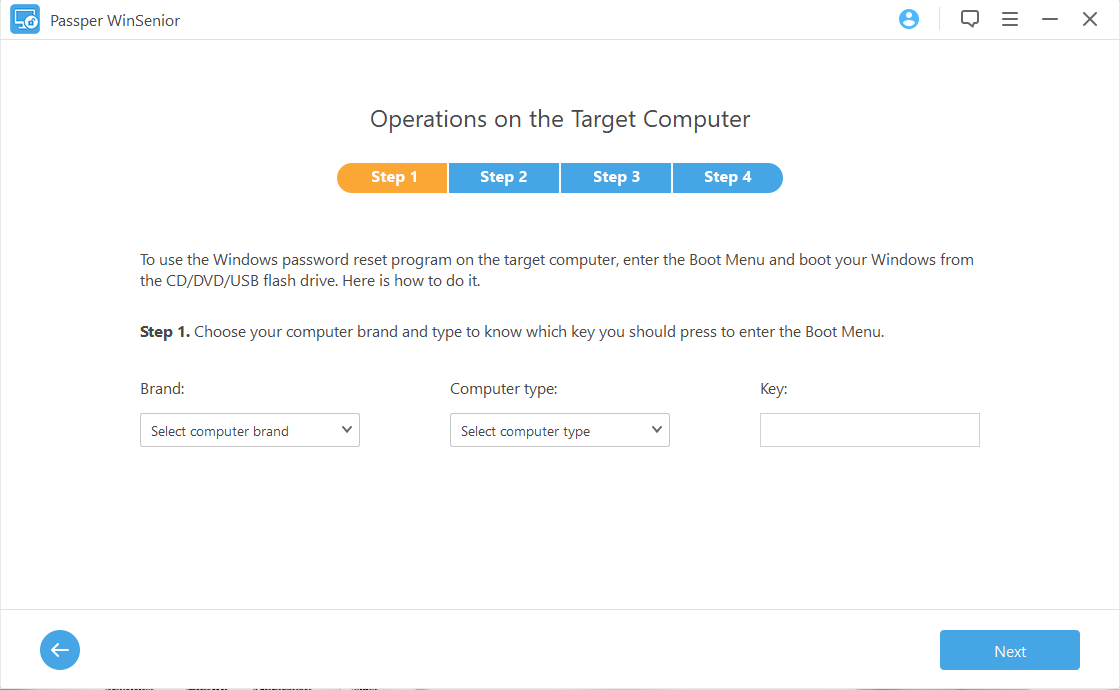 Step 3 Choose the "Remove Windows Password" option in the Windows Password Recovery dialog box and click Next. In a short time, the password will be removed successfully.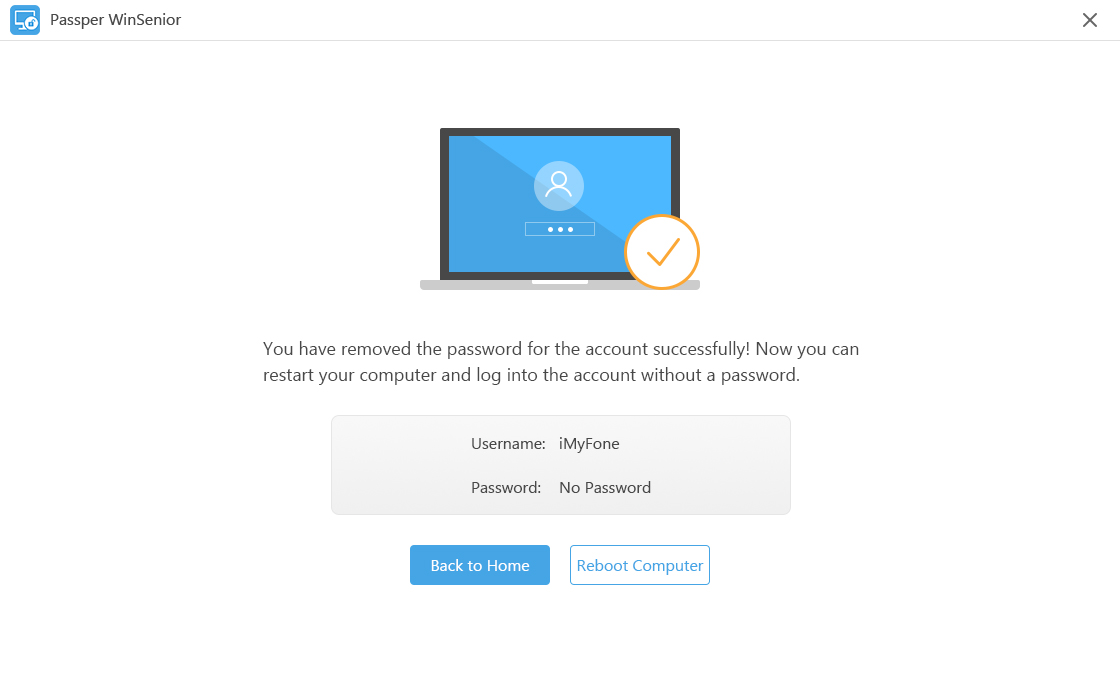 Once this happens, you will be able to restart your laptop and log into the account without using a password.
Conclusion
Facing the situation of stalled work due to your laptop or PC getting locked is a common occurrence. It becomes very essential and useful to be aware of simple ways to overcome the problem. We have presented in this article three easy tips to do so. A relative study of the three ways will show that the most convenient and reliable one is the use of the Passper WinSenior as it packs a lot of positive features and involves a very few simple steps. In any case, with such a program readily available, we do not have to worry about how to unlock a Dell laptop without a password.