I recently got my laptop back from my parents after moving 1 year ago and have forgotten my password to my HP Pavilion DV6500 and was looking to see if there was a way to Factory reset the computer so that i could get into it. I have tried every password that i have ever had and all are saying incorrect password. Can someone please help?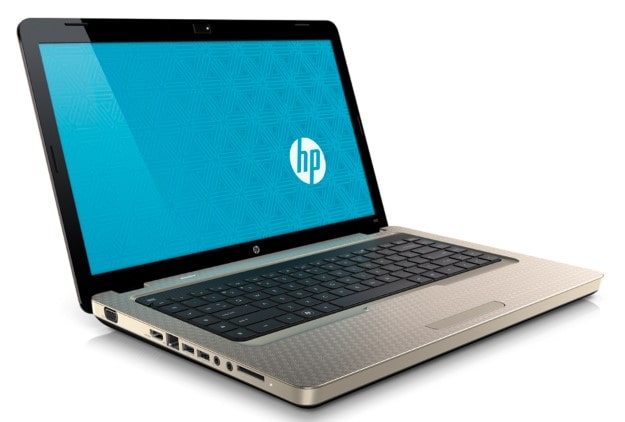 How to factory reset HP laptop without password? If you had this doubt then we give you the answer in this article.
Part 1: What is Factory Reset?
Before we discuss how to factory reset HP laptop without password, we want you understand what factory reset is.
A factory reset is where you delete everything on your computer, including your data and all software installed and you restore the factory settings. When you reset HP laptop to factory settings, it will create exactly the same condition in which you got your laptop. When you reset, the user logins are deleted and you can now log in to your computer easily. However, factory reset will remove all the data and you should ideally take a backup before going ahead with it.
Part 2: Pros and Cons of Factory Reset
Now that we have seen what a factory reset is, you need to know whether you should go ahead and do it or not.
Pros:
Factory reset will help you remove all logins and hence if your laptop was locked because of forgotten password, you can regain access by doing a reset.

If your laptop has become slow due to malware or viruses or if you are facing a system problem like blue screen, you can solve this easily when you do a reset.
Cons:
The biggest disadvantage of a factory reset is that you will lose all your data. Files you have created, software installed, games, music, videos, everything is removed.
Part 3: How to Factory Reset HP Laptop Without Password
Let us now discuss how to factory reset HP laptop without password and for this, we will discuss two different options that can be helpful for you.
Option 1.Factory Reset HP Laptop without Logging
If you have forgotten your Windows password then obviously you cannot log in to your computer. Therefore, we will tell you a method whereby you can do a factory reset of your HP laptop without logging in to Windows.
The following steps explain how to factory reset your HP laptop without logging in:
Step 1: Remove any devices that are connected to your laptop. Reboot the HP laptop and just as it is booting press the F11 key repeatedly.
Step 2: You will now see Choose an option, select the option Troubleshoot. Select the option Recovery Manager. It will now load the HP recovery manager.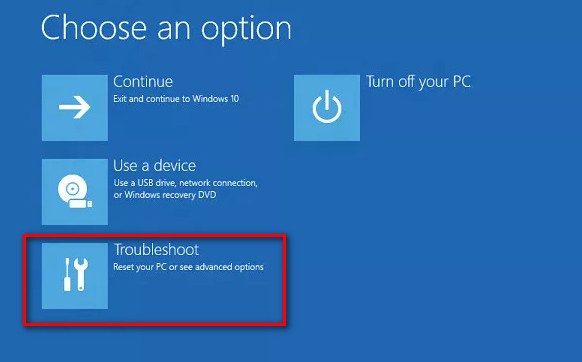 Step 3: Once the Recovery Manager utility loads, select the option Factory Reset.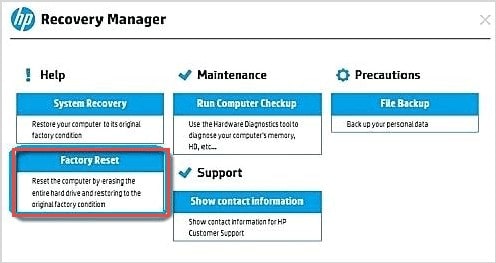 Step 4: All you need to do is follow the instructions on the screen and your HP laptop will be reset. It may take anywhere from 25 to 50 minutes for the reset to be completed.
Option 2. Do Not Want to Lose Data? Remove Password with Passper WinSenior
As we discussed doing a factory reset will make you lose all your data. If you do not want to lose your data and want to take a backup first, then you need to get access to your Windows login. You can consider removing Windows password to achieve this goal. We highly recommend Passper WinSenior to you. This is a Windows password removal tool that is specially designed to easily remove or reset Windows admin or user password with 100% success rate. It also allows you to create a password reset disk with only one click. Most importantly, you will not lose any data by using this tool to remove Windows password.
To remove Windows password by using Passper WinSenior, you only need to follow the simple steps below. Let us begin by downloading and installing the program to an accessible computer.
Free DownloadFor Win 10/8/7/XP/Vista
Step 1 After launching the software, you need to insert a blank CD/DVD or USB drive to burn the program. Choose your bootable disk and click Create to continue. Eject the disk after completed.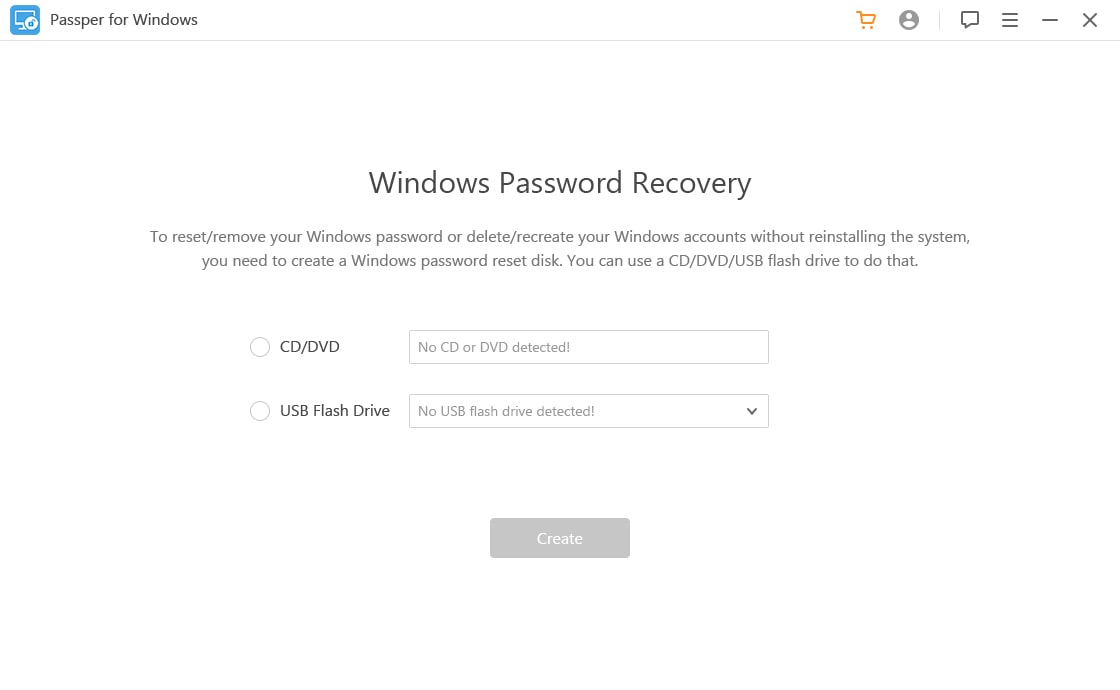 Step 2 Then insert the bootable disk to the locked computer. Select your computer brand and type to get the special key. Follow the instructions on the screen to enter the Boot Menu.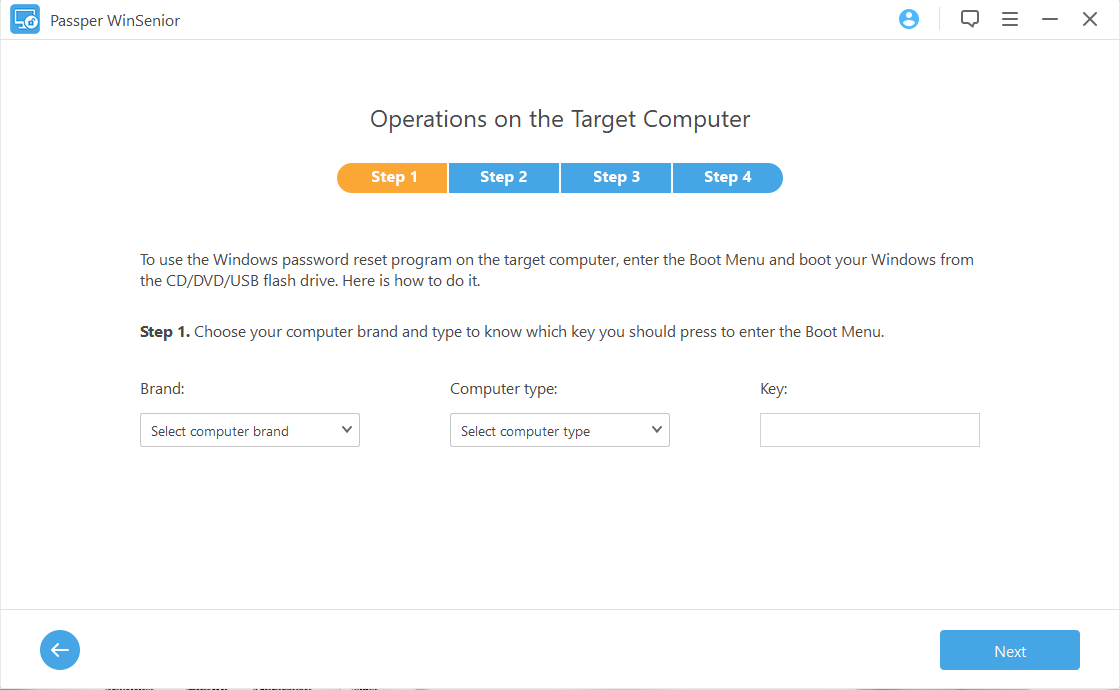 Step 3 On the interface of Windows Password Recovery, you need to choose Remove Windows Password. Then choose a user account and click on Remove button. The password will be removed successfully after a while.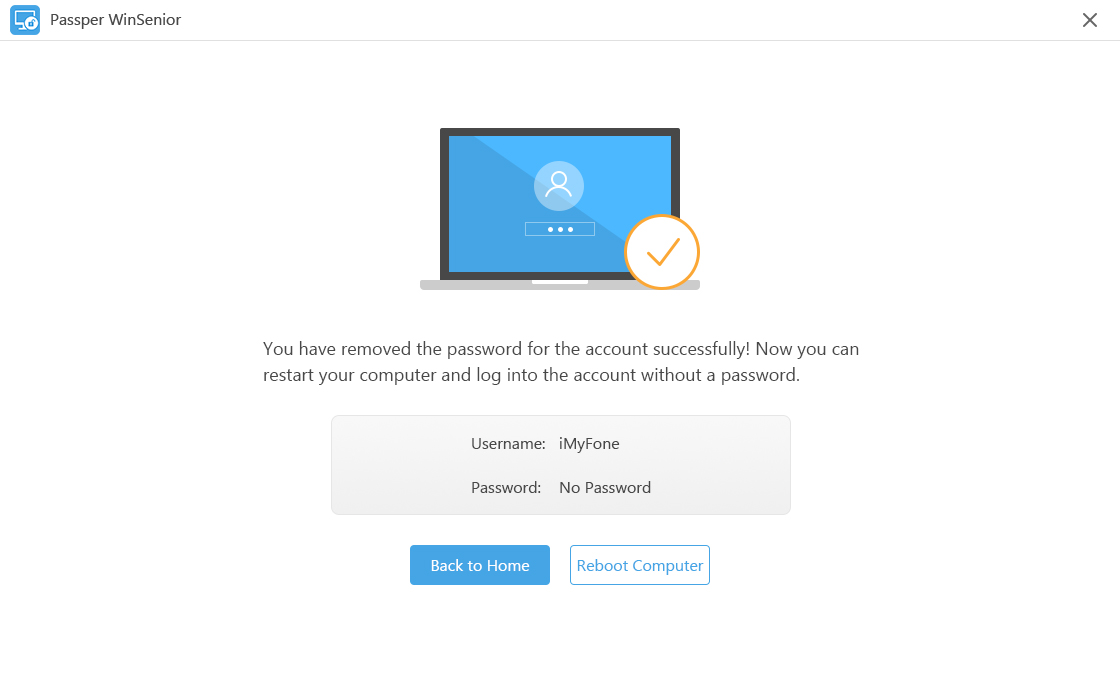 Final Word
A factory reset is where you restore the original factory settings of your HP laptop. You can do it if you have forgotten your password or want to fix a problem with your laptop. Reading through this article, you have learned how to factory reset HP laptop without password. If you do not want to lose data and want to access the locked HP laptop as soon as possible, you can download Passper WinSenior and have a try!