I am using Windows 7 Home Premium. I had my administrator account password written down, but I cannot find the paper now. I have other user accounts on the laptop, but I cannot add or delete a program without the authority from the administrator account. How can I break the password?
Administrator account is used for controlling everything in your system, from backups to updates to system maintenance. It allows you to change security settings, install software and hardware and help you access any file on your system. Without the permission from the admin account, all those operations are restricted. Luckily, we have several methods that can break administrator password in Windows 7. Let's check them one by one.
Method 1. Break Administrator Password in Windows 7 with Built-in Administrator
If somehow you have been locked out of your administrator account, then this method can be really helpful for you. It is one of the most basic methods used to break the admin password. But the built-in Windows administrator is by default disabled in Windows Vista and beyond. So, if you have enabled it before, then you can try this method. By using this method, we have to log in to the system using Windows Safe Mode and then change the administrator password.
Steps listed below will illustrate the process needed to crack administrator password windows 7:
Power on your computer. Keep pressing F8 continuously and you should enter Windows 7 Advanced Boot Menu.

Use the arrows keys to select the options. Select the Safe Mode option and hit enter.

Windows will now load the files. On the login screen, 2 accounts will come up, built-in administrator account, and your user account. You need to log in to the administrator account.

By choosing the admin account you will successfully log in to the system. Now press the Windows button and find the option which says Control Panel. You may also search for the same in the search box.

On entering the Control Panel, look for the option which says User Accounts and Family Safety and select it.

In the User Account menu, select the option which says Manage another account. From here you can make the changes into the main account of the system.

After successfully changing or removing your forgotten administrator password, you can regain access to your computer.
Method 2. Break Administrator Password in Windows 7 with Password Reset Disk
This method of breaking administrator password in windows 7 is very powerful. The only issue with this way is that you need to create a password reset disk before you lost the password. This method is like a precaution taken before the problem comes. It's always beneficial to create such a disk because, at the time of such an emergency, it will help you save time and energy.
The process to use a password reset disk to crack Windows 7 administrator password is as follows:
Start your computer system and let it load the Windows.

When you type in the wrong password in the login box, a Reset password link will appear below the login box.

Click on the link and click "Next" when Password Reset Wizard appears.

In this step, please make sure that you have inserted the password reset disk into the computer. From the drop-down list, find and select the Password Reset Disk option and press Next.

You will now get an option to set a new password and to verify it. Set a new password, verify it and also put in the hint for future reference.

Click "Finish" and you can now log in to your  Windows 7 administrator account using your new password.
Method 3. Break Administrator Password in Windows 7 Using CMD
Another effective method to break Windows 7 administrator password is using command prompt. By using this command line tool, you need a bootable system repair disk. This can be created with CD/DVD or USB flash drive. If you have already created one before, then you can follow the steps directly; if not, then you should create one on another workable PC.
It's time-consuming and complex to crack Windows 7 admin password with CMD. Let's check this method step by step:
Insert your system repair disk to the computer and boot from it.

You need to choose your language and other preferences on the "Install Windows" screen. And click "Next" to continue.

Choose "Repair your computer" on the next screen.

Then, it will begin to search for Windows installations. Click "Next" to continue.

Choose Command Prompt on the "System Recovery Options" screen.

The CMD window will show up. Now, enter the following command lines one by one:

copy C:\Windows\System32\sethc.exe C:\
copy C:\Windows\System32\cmd.exe C:\Windows\System32\sethc.exe

Type "Yes" to confirm the above operation. Once done, close the CMD window and click the "Restart" button on the "System Recovery Options" screen.

Press "Shift" key 5 times when you see the login screen. It will bring out the CMD window.

Now, you can enter the following command line to reset administrator password: net user [username] [newpassword]. Please remember to replace [username] with your own administrator account, and enter a new password.
You have successfully break administrator password once you see "The command completed successfully".
Method 4. Break Administrator Password in Windows 7 without Login
If you prefer to break administrator password in Windows 7 without logging into the system, then the best solution is to remove the password protection with a professional Windows password remover. One such tool is Passper WinSenior. Let's check out more features of this tool before we move forward to the detailed guide.
Key Features of Passper WinSenior
The tool is easy to use. With the detailed on-screen instructions, you can break Windows 7 administrator password with a few clicks.
This program guarantees a 100% success rate to its users.
If you do not have a password reset disk, Passper WinSenior can enable you to create one within a few minutes with CD/DVD or USB drive.
There won't be any data loss during the whole process since the tool won't reinstall or reformat your operating system.
The tool has a broad compatibility. It is available in all Windows operating systems and it supports all Windows PCs, laptops and tablets including Microsoft Surface, Dell, HP, Lenovo, Toshiba, ThinkPad, IBM, Sony, Samsung, Acer, ASUS, etc.
To learn further of how to break administrator password in windows 7 by using Passper WinSenior, please check the simple steps below. Firstly, you need to install and launch Passper WinSenior on one accessible computer.
Free DownloadFor Win 10/8.1/8/7/XP
Step 1 After launching the software, insert a blank and bootable CD/DVD or USB flash drive to the computer. And proceed to burn the program by click on the "Continue" button. Once the disc is burned, take the disc out of the computer.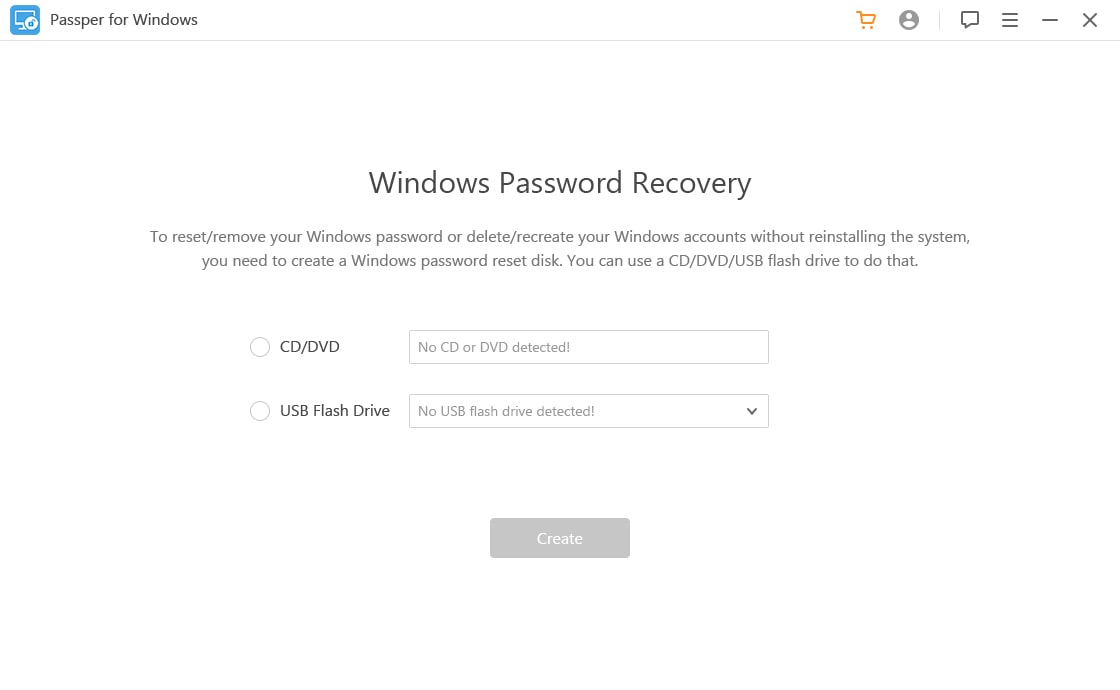 Step 2 Insert the disc you burned into the computer on which you want to crack the administrator password. Repeatedly press the special key to enter the boot menu.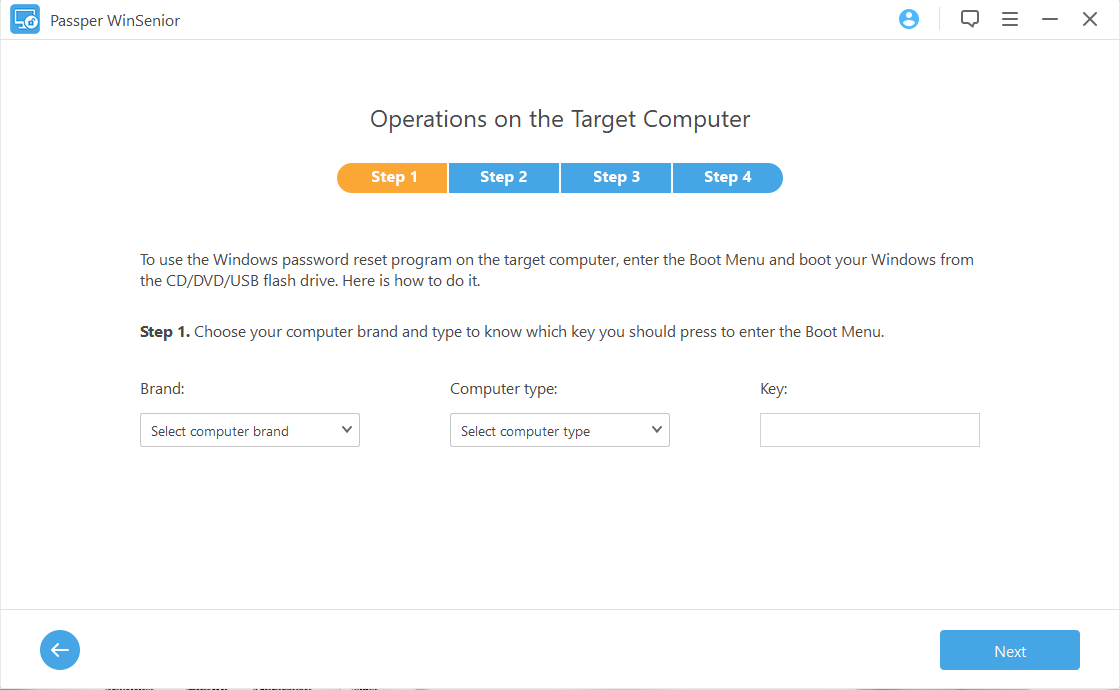 Step 3 Follow the detailed instructions on the screen, you will see the interface of Windows Password Recovery. You need to choose a system and choose Remove Windows Password. Click "Next" to continue.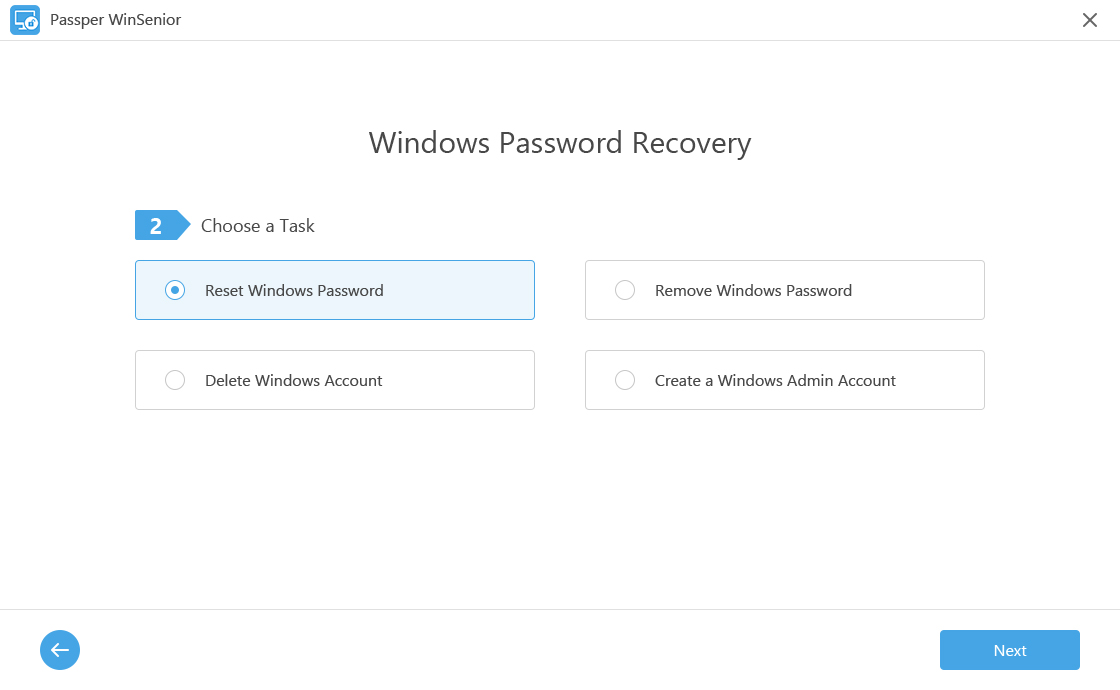 Step 4 After you choose the account that you want to remove password from, the removal process will start. It will notify you when it is completed successfully.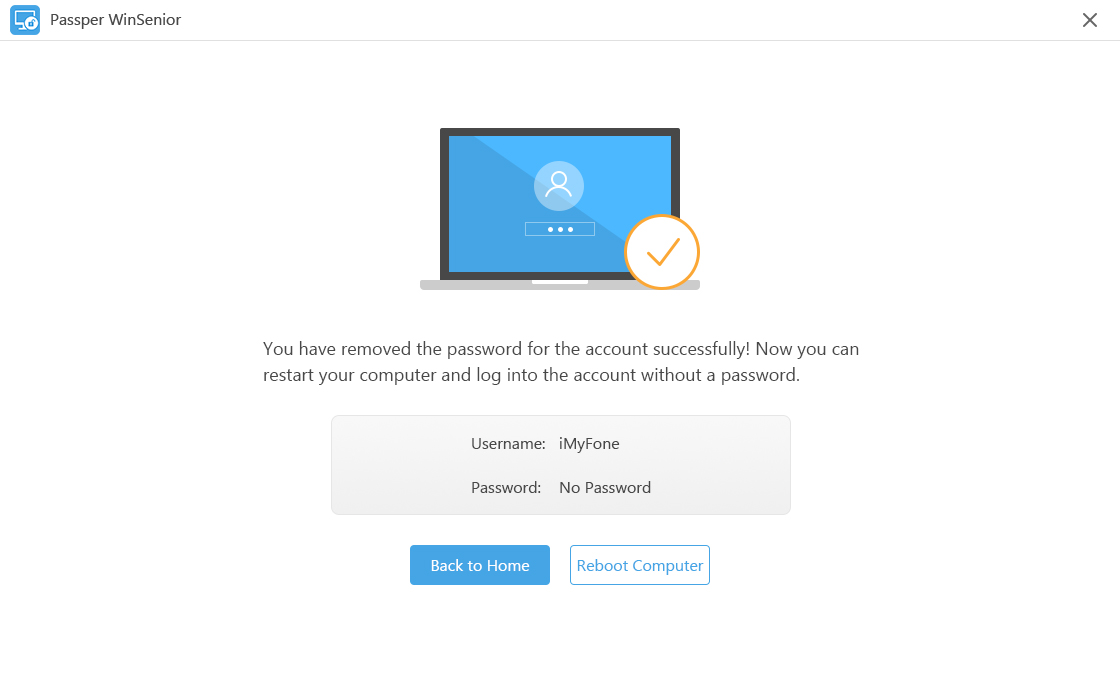 Conclusion
We have listed 4 working methods to break administrator password in Windows 7 in this article. Each method has its advantages and limitations. You can check the guideline carefully and choose one solution which is best for your situation. And if you have any other questions about the 4 methods, you can leave us a message in the comment section.