Sending files through email or over internet platforms puts files at the risk of being corrupted or damaged. Lately, I received a compressed RAR photo files from a friend which unfortunately became corrupted in the download process. I was glad to fix the corrupted RAR file using WinRAR which was very simple. Following either of the methods below will help you repair RAR file easily considering the file's difficulty level.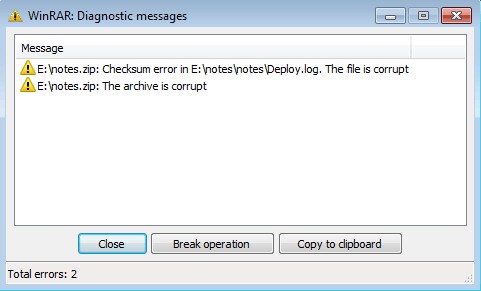 Part 1. Mains Reasons for RAR File Corruption
Mostly files fail to open because they are broken or corrupted. Roshal Archive (RAR) is a file containing one or many archived files that are compressed. RAR file archiving helps in file sharing purposes on the internet. File compressing to RAR puts the file at risk of damage. Hence the need to find out how to fix corrupted RAR file.
Main reasons why RAR files get damaged or corrupted.
Virus infection/ external threats which corrupt files by deleting, modifying or overwriting the file. At severe cases, the virus may affect the applications used to create those files.

Modification of file extension can too corrupt a RAR file if the extension is changed by mistake. RAR files extensions that are not corrupted or damaged should appear as ".rar".

Download interference of RAR file. Any interruption on the download of a RAR file can damage or corrupt the file hence the need to know how to repair RAR file. Hence the need to ensure no interference of the download process.
Part 2. Solutions to Repair Corrupted RAR File
When a file is corrupted, it is not easy to extract therefore the need to repair the corrupted RAR file before extraction. In this article, we discuss the most effective methods to repair corrupted RAR file.
Method 1. Repair Corrupted/Damaged RAR/ZIP File Using iMyFone UltraRepair
iMyFone UltraRepair is a powerful tool that can fix corrupted or broken RAR files quickly and easily. Almost all corrupt RAR file issues can be fixed by UltraRepair depending on the advanced technology. Apart from RAR files, UltraRepair can also repair corrupt PDF, Excel and Word files in 3 steps.
Step 1. Install and launch UltraRepair on your computer. Then select "Repair > File Repair".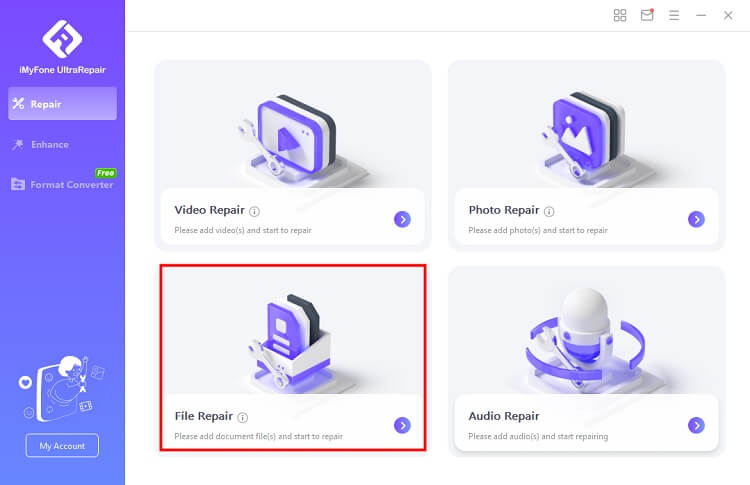 Step 2. Choose the corrupt RAR files on your PC and click "Repair". UltraRepair will start to repair your files soon. You can also repair RAR in batch.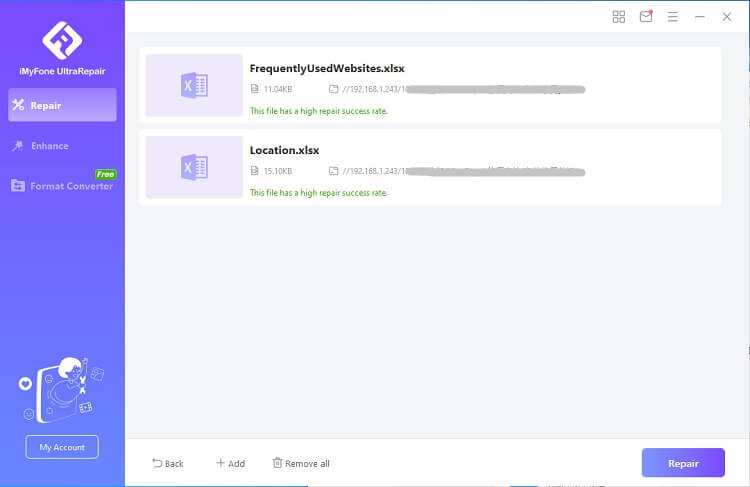 Step 3. After a minute, your corrupt RAR files will be successfully fixed. You can open the file normally then.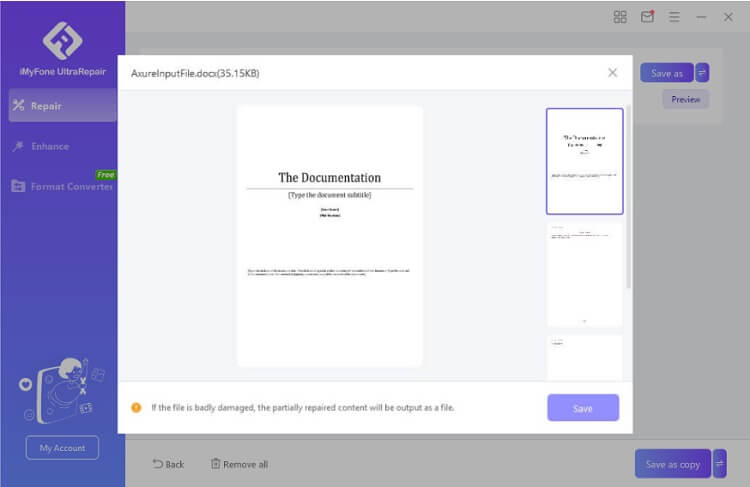 Method 2. Repair Corrupted/Damaged RAR/ZIP File Using WinRAR
For repair of the compressed file, repair function is integrated into WinRAR. Therefore, to fix RAR corrupted file try using WinRAR after installation to your computer free evaluation copy valid for 40 days.
Step 1. Run WinRAR and navigate to the location of the damaged file through the address bar and open it with WinRAR.
Step 2. Choose the damaged RAR/ZIP file and click the "Repair" button in the "Tool" bar and choose the "Repair archiver" in case a drop-down list pops up.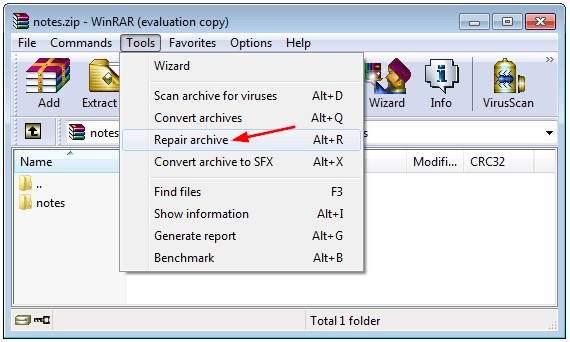 Step 3. A dialog will pop up in which you choose the location to save file after repair. Confirm the selection and click "OK" to start the repair process.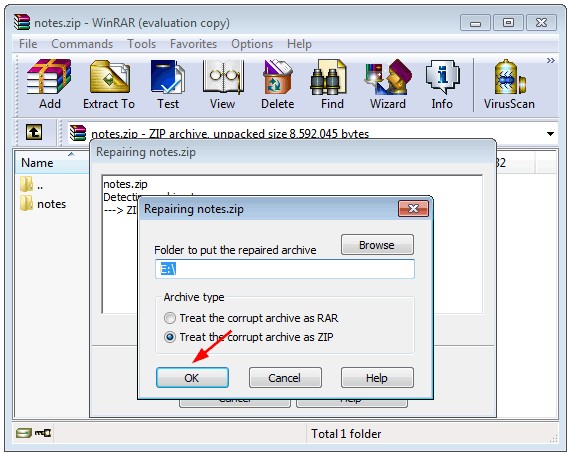 Step 4. Once done, move to the folder chosen to save the repaired file. The repaired archive file will appear as _rebuilt.rar or _rebuilt.zip.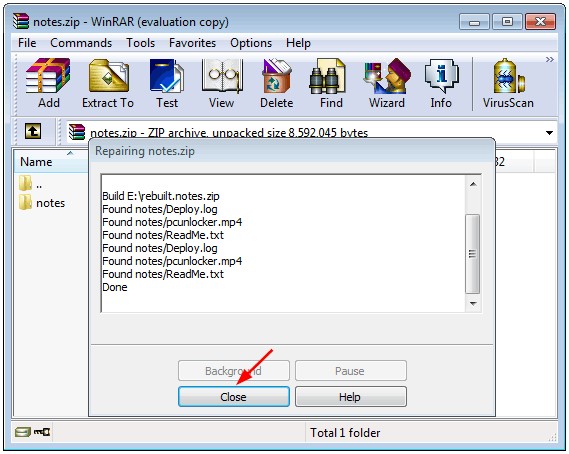 If the file is not highly corrupted or damaged, the success rate is high.
Method 3. Extract Brocken RAR/ZIP Archive
Undoubtedly, after fixing of corrupted RAR file, WinRAR may still find the file as damaged. In the case of this, you may try to extract the content in the RAR/ZIP archive file. WinRAR has an option in which in case the file is seriously damaged, one can extract the broken archive files leaving out the errors.
Step 1. Open file folder of corrupted RAR/ZIP file and open with WinRAR. Double-click the "Extract to" button in the toolbar to open the archive file and start the repair of corrupted RAR file.
Step 2. Select the destination folder of which can be the same folder to overwrite or keep either file or new folder separate to save the extracted files. Keep in mind to check the "Keep broken files" option under the Miscellaneous section.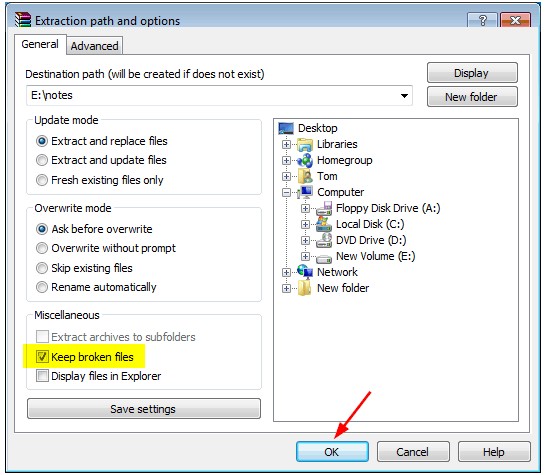 Step 3. Click OK for files to be extracted. On completion, all files will be in the RAR archive.
Part 3. How to Unlock the Encrypted RAR File
In cases when you find the RAR archive encrypted after repair of a corrupted file, use the most professional and powerful password recovery tool-Passper for RAR to decrypt it. Passper for RAR simply recovers forgotten passwords for RAR archives files created by WinRAR, RAR plus more other compressed software. More importantly, this tool is pretty easy to use, only 3 steps needed, you can find back unlock your encrypted RAR archive without password. Now follow this guide to unencrypt the file using Passper for RAR.
Step 1. Import the Encrypted File
Open the software and import the password protected RAR file by clicking on the Add icon to the program.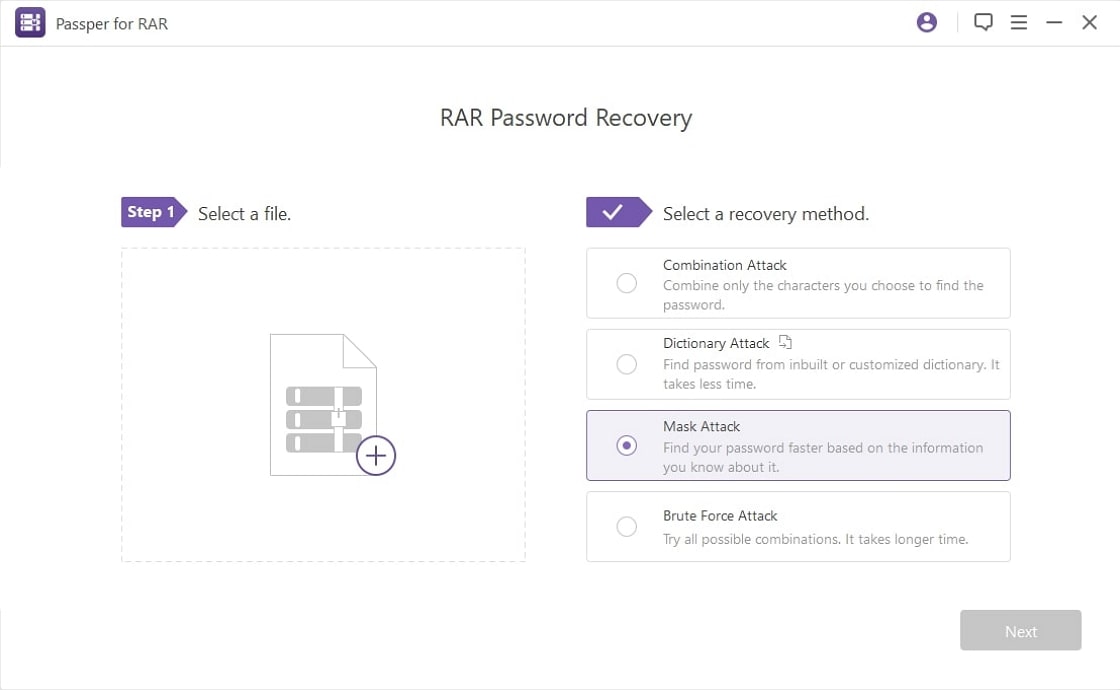 Step 2. Select One Attack Method
Next, you need to select a recovery mode from Dictionary attack method, Combination attack, Mask attack method, Brute-force attack. For detailed introduction of these 4 attack mode, just click here.
Choose the most suitable attack method according to password information.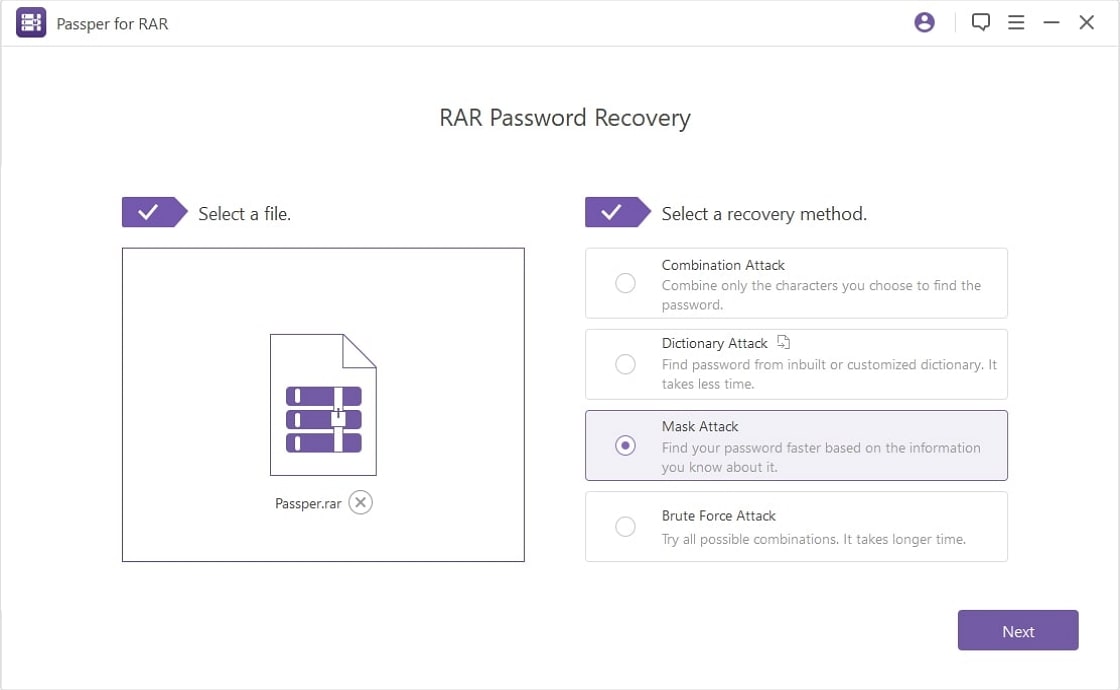 Step 3. Recover RAR Password
After that , start the recovery process of the RAR file. Upon completion, the recovered password will be displayed on the software interface.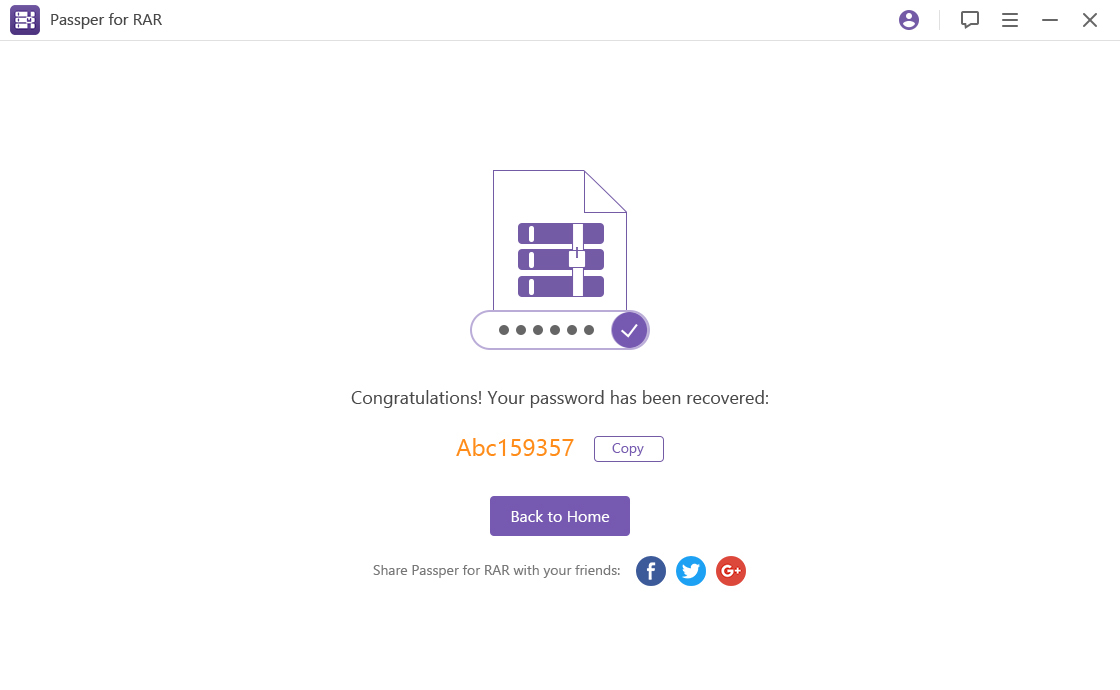 After these 3 simple steps, your password protected RAR file can be unlocked soon. Then you just need to extract the RAR file and open it.
Conclusion
To fix RAR corrupted file becomes easy with the methods highlighted. Using WinRAR program after which you use extract broken RAR/ZIP archive to extract the file in case it becomes hard to retrieve. In addition, you can unlock an encrypted RAR file using Passper for RAR software which retrieves the password using the hints provided. Length of password retrieval can range from minutes to days or months depending with hints and password complexity. Following the guide given, you and I will be glad to have your files back safe.