Microsoft Office offers by far the best way to create all kinds of documents. And one of the best features of Microsoft Office is the ability to password protect these documents to keep the content private. But like all passwords, these ones are also prone to loss. It is very easy to set a password for your document a very long time ago and when you open the document, you realize you've forgotten the password.
This is why there are office password recovery tools. These tools can be very effective in helping you recover your forgotten password. Because there are numerous tools with varying features, we thought we'd share with you the top 6 office password recovery tools to choose from.
1. GuaWord
An acronym for Guaranteed Word Decryptor, this tool guarantees that when you use it, you will recover your password every time. It actually gets the job done although you will have to know how to use command line prompt to use this tool. It is completely free to use.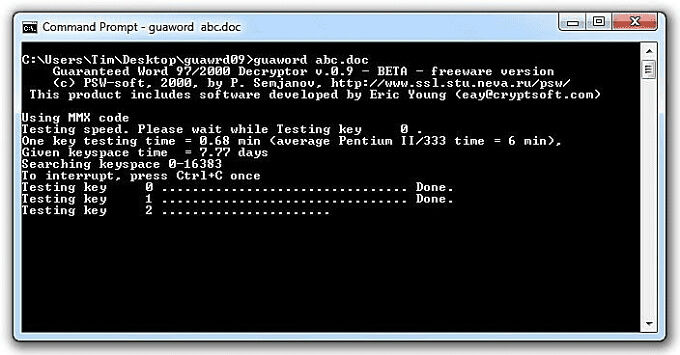 2. Free Word and Excel Password Recovery Wizard
If the password you've lost or forgotten is for a Word or Excel document, the Free Word and Excel Password Recovery Wizard can be able to help you. This is a free tool that can very effectively unlock Word and Excel password protected documents.
Its main advantage is that it is completely free to use and download. But the free version will only work for Microsoft Office 1997-2003. If you would like to unlock documents created using newer versions of Office, you will have to pay for the premium version.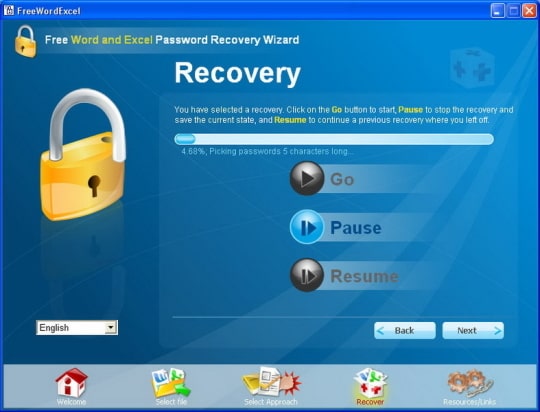 3. Advanced Office Password Recovery
This tool is will help you reset the Microsoft Office password in a very short time. It also has a very high success rate thanks to the GPU acceleration to speed-up the process and the advanced technology it uses to recover the password on any Office document.
One of its main disadvantages however is the fact that it may only be useful to you if you are using Microsoft Office 97/2000. For later versions of Microsoft Office, you can use Advanced Office Password Recovery, but there is no guarantee that you recover the password.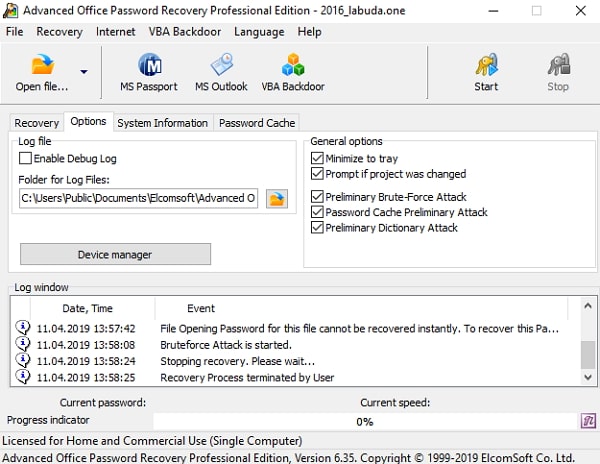 4. CrackIt!
This small app can help you easily unlock any password protected Microsoft Office documents when you forgot the password. It can be a very effective solution despite its small size and it uses algorithms to find the password. The only downside of using this tool is that the process can often take a long time and sometimes you may not get a viable result.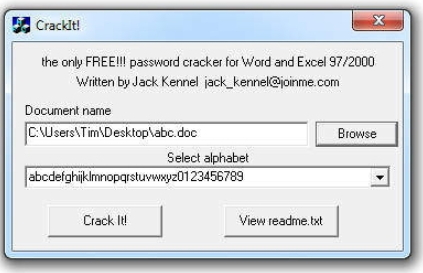 5. PassFab for Office
This is a complete toolkit that you can use to recover the password for all Microsoft Office documents. Because it utilizes multiple attack modes, the recovery process can be very fast and very successful. It may however not be a useful solution if you are running a significantly older version of Microsoft Office. It is also easy to use, but lacks a fully functional free trial version.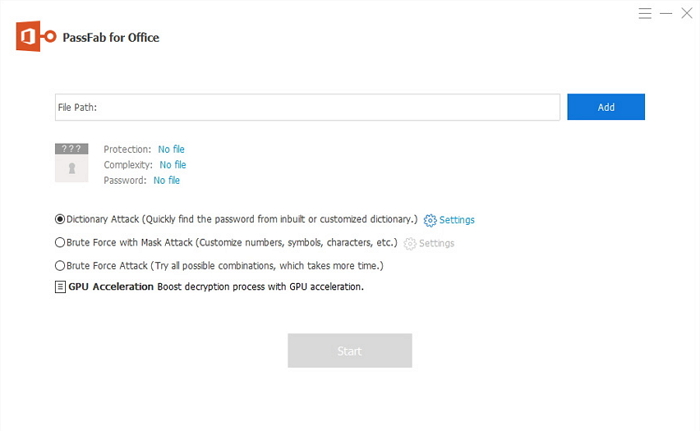 6. Passper for Excel
This is by far the most effective Office Password recovery tool that you can use. It has a very high success rate, made possible by the advanced technology the tool uses. It is also very easy to use, allowing users to recover the passwords in a simple three-step process. Some of the other features that make Passper for Excel the best solution include the following;
Passper can be used to recover a password for your Excel document without affecting the data or the structure of the original file.

It can also be used to lift all restrictions from any Excel file, making it possible for you to edit the content on the file, print or copy the file and even print the workbook if you need to.

Passper utilizes 4 different attack modes to increase the changes of password recovery and recover even the most complex of passwords.

It is very easy to use. You can recover your password in a few simple steps and remove editing restrictions in a single click.
Free Download for Win 11/10/8.1/8/7/XP Free Download for macOS 10.9-13
Here's the simple three-step process that allows you to recover Excel passwords using Passper for Excel;
Step 1: Install Passper for Excel on your computer and then launch it. Click on "Recover Passwords" and then click "add "to import the password protected Workbook on to the program.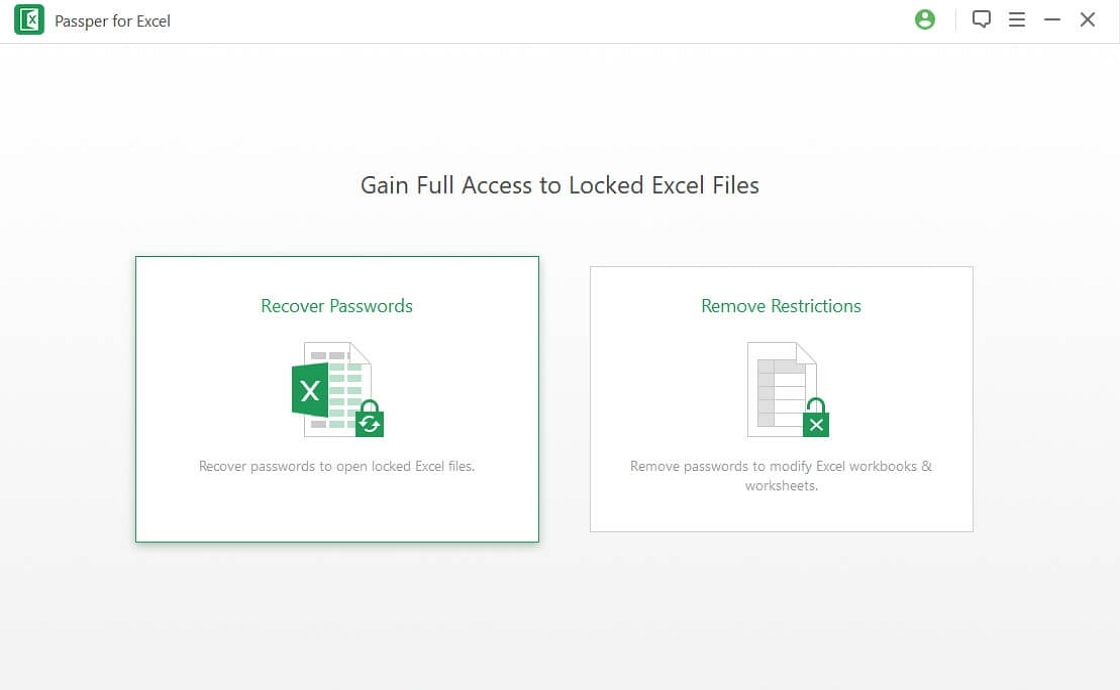 Step 2: Select the attack mode you and then click "Next" to continue.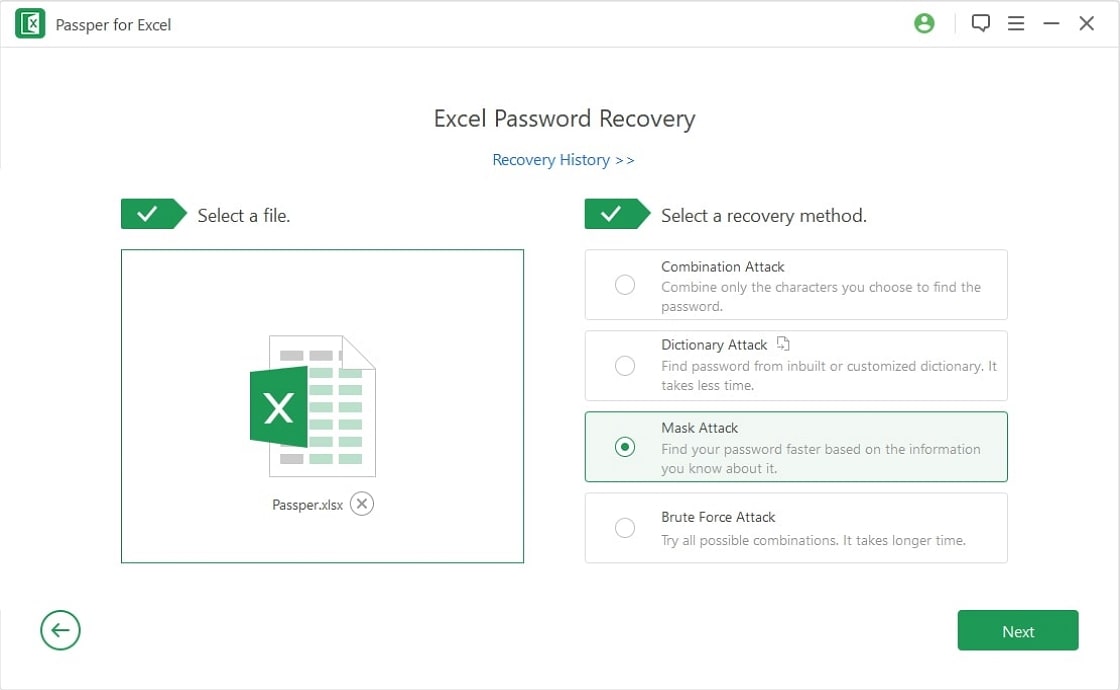 Step 3: The program will immediately begin the process of recovering your password. When the process is complete, your password will be displayed on the next screen.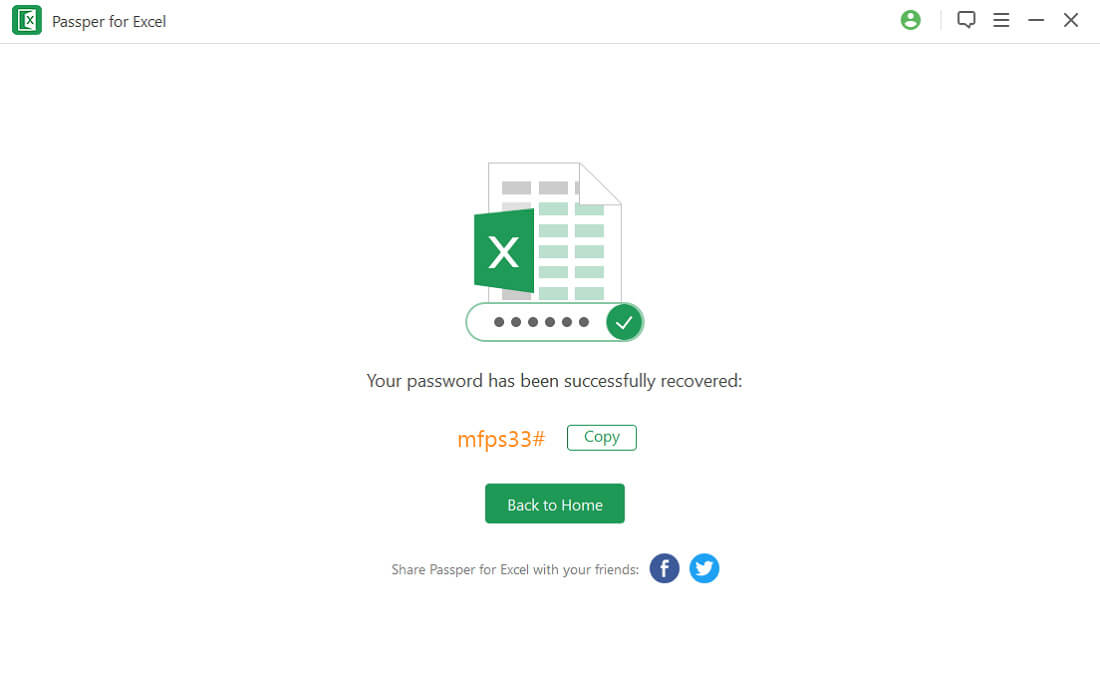 There are several factors that you must consider before you can select the best Office Password recovery tool to use. The most important is the effectiveness of the app you choose.