Do you have a Word document that you can't open or edit for some reasons? Are you looking for a way to unlock password protected Word document online? Fortunately, there are several ways to ulock Word document online as we shall see in this article.
How to Unlock Word Document Online
Regardless of the reasons you are unable to open or edit a Word document, we are sure that you are anxious to unlock it and get back to working on whatever you were working on. In this section, we take a look at the various online options to help you unlock password protected word document online.
1. LostMyPass
LostMyPass is an online tool that gives you the unique chance to unlock the password for any MS Word document. It is available online from any browser and you can just upload the problematic Word document onto the website's server to begin the process. While the tool has many advantages, there are several things we think you should note about LostMyPass as a password unlocker service. These include the following:
The process begins with looking through a database up to 3 million of the most used passwords to find yours. This process takes just a few minutes and as a success rate of 22%. This initial service is free.

If this first round doesn't find your password, the tool then searches through a database of 20 billon passwords. This second round is a paid service and could take up to 24 hours to unlock the password with a 61% success rate. You pay between $29 and $49 depending on the complexity of the password and you only need to pay after LostMyPass has found the password.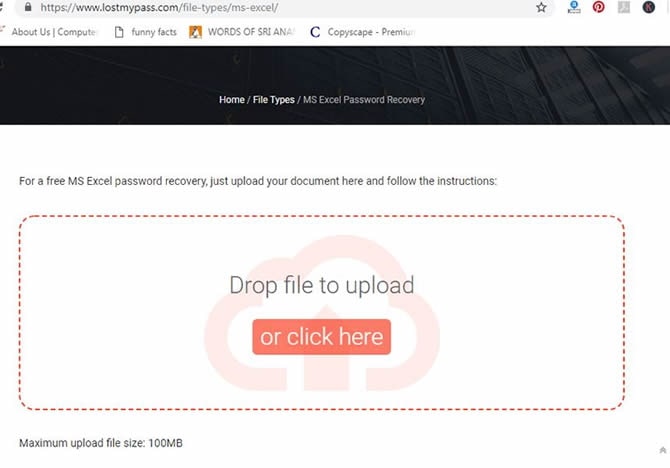 2. Word Password Recovery Online
Another effective online tool that you can use to unlock word document online for free is Word Password Recovery Online. Like most online tools, you will need to upload the document onto the website's server to begin the process. It also utilizes a brute-force attack mode to recover the password. While there is a high probability that this method will easily unlock the password, there is also the issue of time.
It takes a long time sometimes even days for this method to unlock the Word password.

One of the other issues we found with this particular online tool is the fact that it may support Word 2013/2016, but the unlocking rate is still low at around 43%.

Like other online unlockers, this tool also has a limitation on the file size which is 500MB.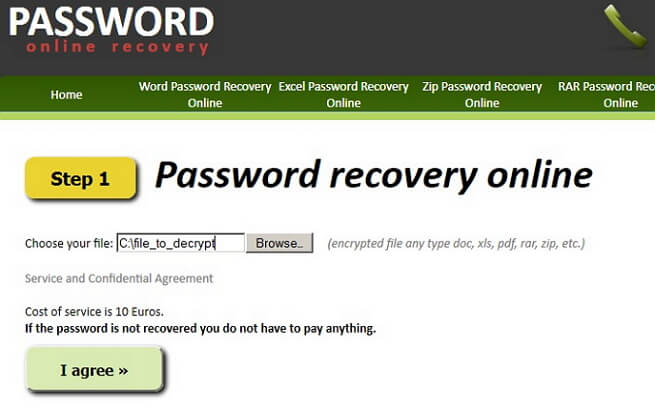 3. Password-Find
Password-Find is another online Word password unlocker tool that you could use to unlock an MS Word document online. It also utilizes a brute-force attack to unlock the password. All you have to do is to use this service is to upload the Word document on to the website and the unlock process begins.
Password-Find says that it has a 100% success rate for Word 97-2003 documents and an 80% success rate for Word 2007-2019.

It also guarantees that there will be no wait time for the recovery as the whole process is instantaneous.

With Password-Find, you can check the partially unlocking document for free. If you want to check the whole document, you need to buy a license.

The document you uploaded won't be deleted automatically. You need to delete it by yourself.
4. Aspose Word Document Unlocker Online Free
This is a totally free Word document unlocker online. The most attractive feature of this tool is that you can process several Word documents at the same time. It supports file types like .docx, .doc, .dotx, .dot, .odt and .ott. Importantly, the files you uploaded to the server will be deleted after 24 hours. Are you interested in this unlocker? However, there are some points you need to pay attention to:
The tool will not recover or decrypt the password for you. It only remove the password for you and you need to enter the correct password.

If your Word document has been restricted from editing, the tool cannot unlock the document for you even if you offer a correct password.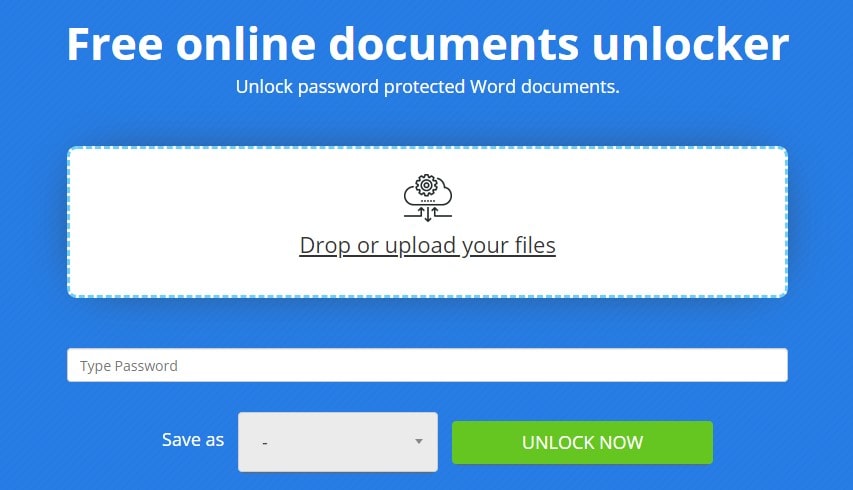 Should You Unlock Word Document Online?
It's quite easy and convenient to unlock Word document online. Then, the question arises: should you unlock Word document online? Considering the data security and efficiency, we do not recommend you to try online unlockers. Actually, online Word password unlockers have some drawbacks you need to know.
Data Security and Privacy: The safety of the data on the document once you have uploaded the document to the online tool is not guaranteed. You can't be sure whether they will remove the document from their server once the process is completed.
Low Unlocking Rate: Internet connection is necessary if you choose to unlock Word document online. The high unlocking rate can only be guaranteed if you have powerful and stable internet connection.
Single Function: After testing, almost all online Word document unlockers can only unlock document opening password. If your Word document has been restricted from being edited, the online unlocker cannot help you.
Compatibility: Some online unlockers don't support the latest Word version like Word 2016/2019/2021. Even if the latest version is supported, the unlocking rate is definitely low.
File Size Limitation: Most online tools have set the limitation on file size. The concrete data of the size limitation is nearly 10-500MB.
Best Alternative to Word Document Unlocker Online
After checking the above drawbacks of online Word document unlockers, you may want a better solution. Here, we want to recommend Passper Word Password Unlocker to you. This is a desktop tool that can unlock any password without endangering the data on the file. Some of the features that make Passper Word Password Unlocker a better option include the following:
Unlock the Word document that is protected in various ways, including the password to open and password to modify (100% unlocking rate).

4 powerful attack modes designed for various levels of password complexities, thereby increasing the chances that you will easily recover your password.

Because of the sophisticated way Passper for Word works, it has the highest recovery rate in the business while protecting the data on the file.

It is also very easy to use, a simple three-step process is the only thing standing between you and your recovered password.

If you need to stop the recovery process in some situation, you can save the recovery status at any time you want.
Speaking of a simple three-step process, let's take a look at how it works. Simply follow these simple steps to unlock the password:
Unlock Word Document to Open with Passper for Word
Step 1: Begin by installing Passper for Word on to your computer. Open the program and in the main window, click on "Recover Passwords".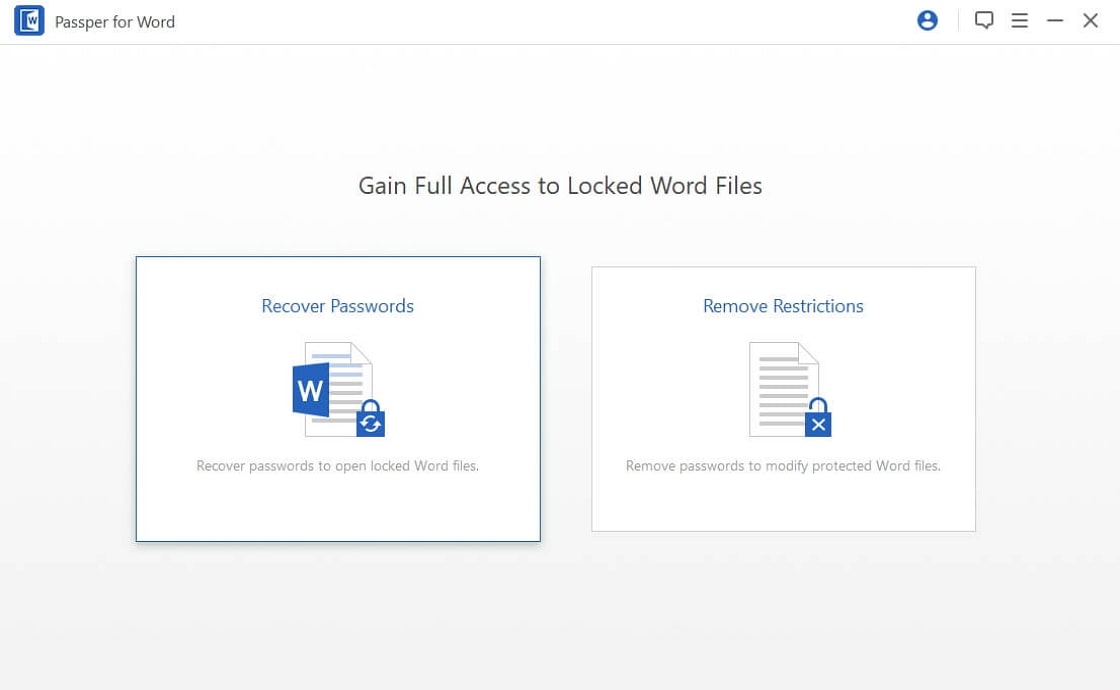 Step 2: Click on "Add" to select the password-protected file you want to unlock. Once the file is added in Passper for Word, select an attack mode to use. The attack mode you choose will depend on how much you know about the password and how complex the password is as well as the password- length.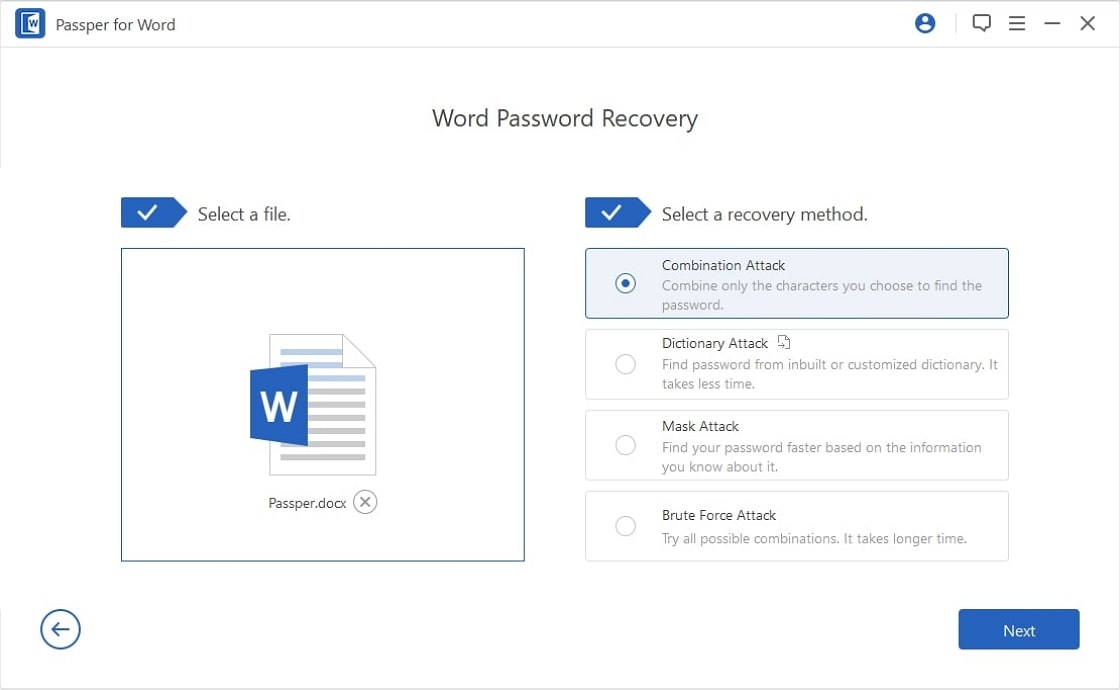 Step 3: Click on "Recover" once you are done selecting the attack mode and the program will begin the process of password recovery instantly. After some time (which depends on the attack mode of your choice), the recovered password will be displayed on the screen. You can then use it to unlock the word document.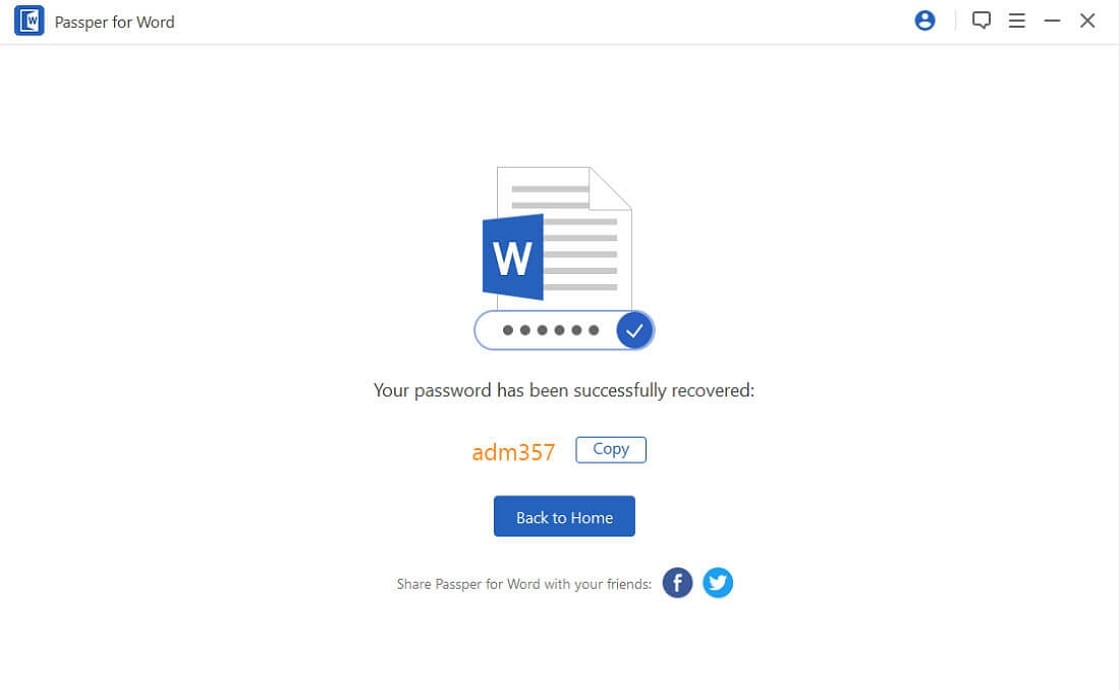 Unlock Word Document to Modify with Passper for Word
Sometimes you can unlock a Word document without a password, but you are not able to modify the document in any way. If you are unable to edit, delete or even copy the content on the document, it is possible that Modify restrictions have been placed on the document. In this case, Passper for Word has a specific feature that can help you. Here's how to use it to remove any restrictions on a Word document:
Step 1: Launch Passper for Word on your computer and select "Remove Restrictions" in the main window.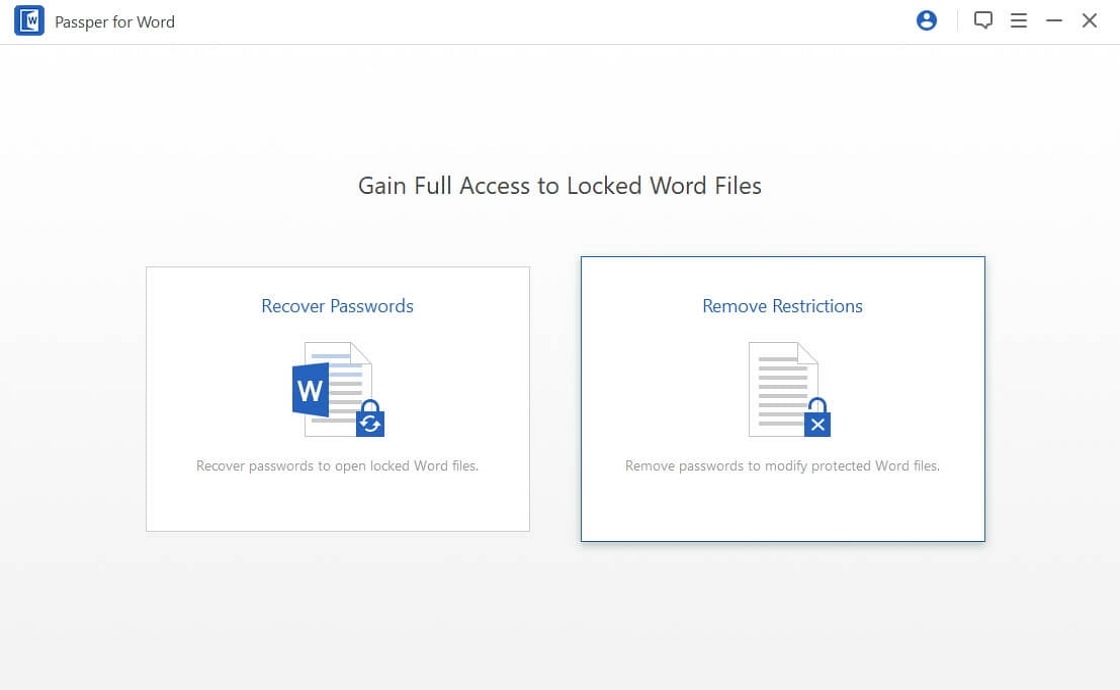 Step 2: Click "Select a File" to add the password-protected Word document into the program.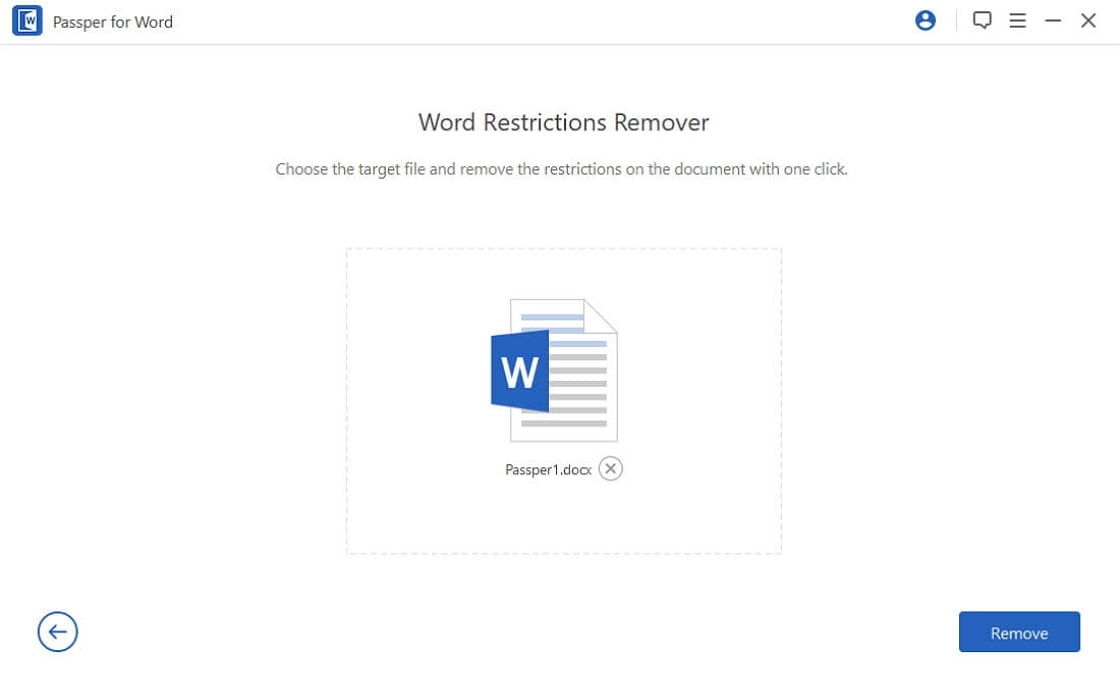 Step 3: Now simply click on "Remove" and the program will immediately remove any restrictions on the document, allowing you to easily edit the document.