Windows 10 Pro is a variant of the Windows Operating System 10 version, and it is an upgraded version of the Windows 10 Home in some ways. If you are trying to know more about the Windows 10 Pro OS and get windows 10 pro product key for free, this is the article for you. Continue reading to find out more about this OS and its activation key.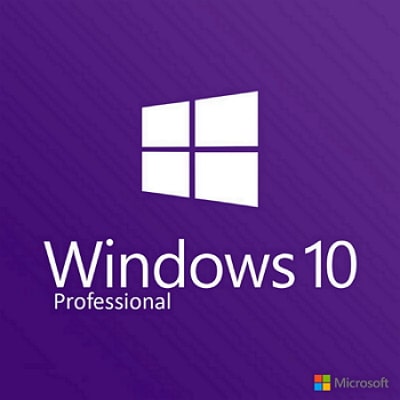 1. What Makes Windows 10 Pro Unique
Windows is one of the leading tech products that give its users high value, innovative tools, secure functions, efficient results, and effective process. With Windows 10 Pro, you get a mash-up of the foundational Windows 10 and a few nicks off Windows 7 and Windows 8, and this is why it stands apart from all other versions of Windows that Microsoft ever released.
Windows 10 Pro features sophisticated privacy tools and advanced connectivity tools. Group Policy management, Domain Join, BitLocker, Remote Desktop, Assigned Access 8.1, Direct Access and Client Hyper-V. For instance, Assigned Access lets you lock out some of the users from accessing certain apps on the OS. Deciding whether you should get the Windows 10 Pro depends on whether you will have any use for any of the features of the OS version.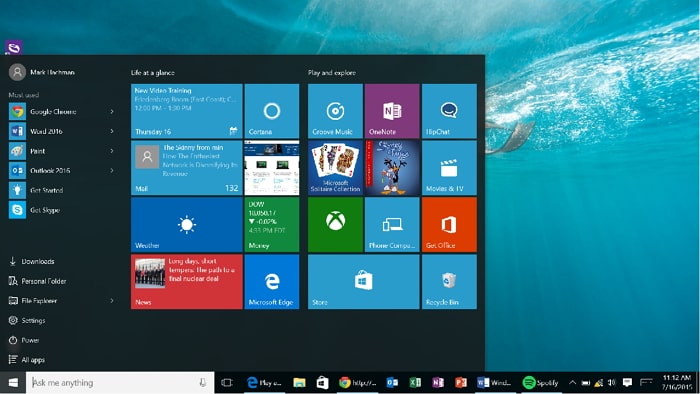 2. Windows 10 Pro Product Key Free
Windows 10 Pro has become the most popular and most used operating system in the world with over 400 million users since its release on the 29th of July, 2015. The presence of many great features that help you accomplish tasks on time is the reason why a lot of computer users opt for Windows 10 Pro.
When you install Windows 10 Pro on your computer, you will be asked to enter a Windows 10 Pro product key which is a digital key that you use to activate software licenses. This product key is used to ensure that your Windows 10 Pro serial key is not used on more computers than Microsoft allows. Windows 10 Pro Product key is a code with 25 characters used to activate Windows. If you do not know what it looks like, a Windows 10 product key free pin looks like this:
XXXXX-XXXXX-XXXXX-XXXXX-XXXXX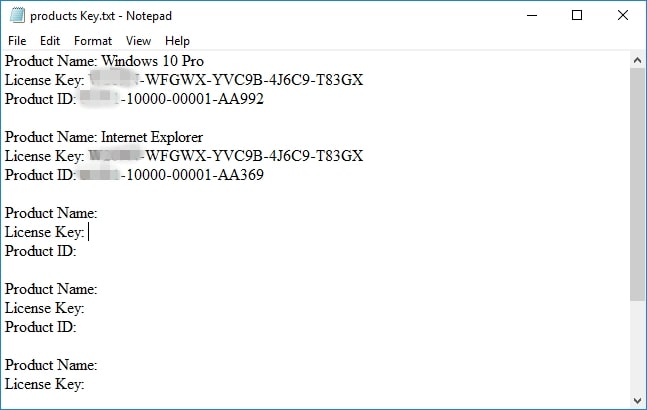 3. Find Windows 10 Pro Activation Key Free with Windows Registry
A lot of times, users can locate their Windows 10 pro free activation key in their Windows Registry. They only have to follow the steps below;
Step 1. Press Windows + R to open "Run" or simply open Run directly without the shortcut keys.
Step 2. Once you have opened "Run" successfully, type in "regedit" using your keyboard into the box.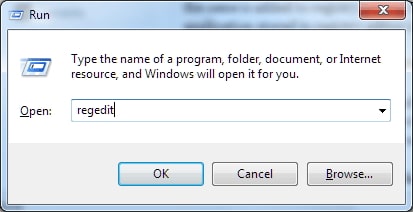 Step 3. Press "Enter" and the Windows Registry will open up. Locate the Digital ProductID and type HKEY_LOCAL_MACHINE\SOFTWARE\Microsoft\windowsNT\Currentversion.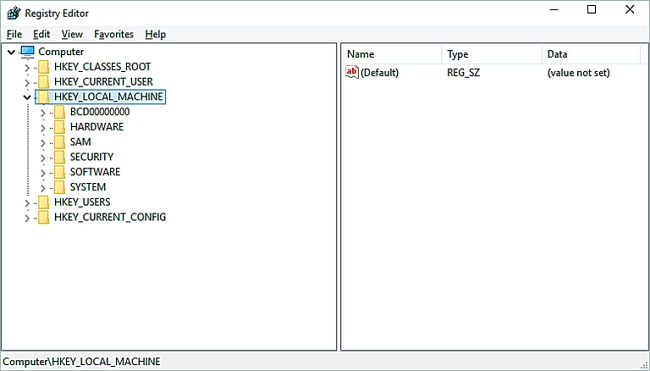 Step 4. You will find your product key in the DigitalProductID, but you may need additional help from somebody else to help you read the code because you may find it difficult to understand if you try to read it yourself.
4. How to Activate Your Windows 10 Pro OS Version
Step 1. Click on the "Start" Menu and navigate to "My PC".
Step 2. Click on "My PC" and click on "Properties". Locate the option, "Activating Windows" and click on it.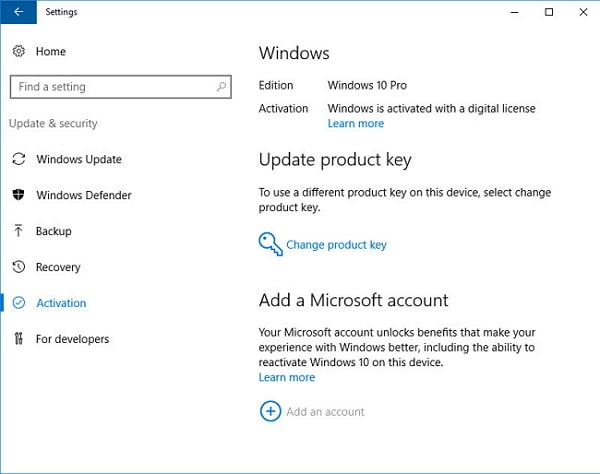 Step 3. Type in your Windows 10 Pro Activation Key. You can choose from the many Windows 10 Pro free Activation Keys.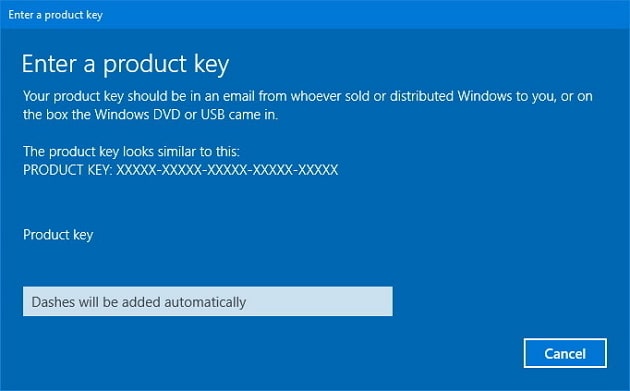 Step 4. Once the key is accepted, you can start using your Windows 10 Pro version.
5. How to Recover Windows 10 (Pro) Password If You Forgot it
While trying to activate your new Windows 10 Pro OS version, if it activates successfully using one of the Windows 10 Pro free activation keys, you may end up forgetting the password to your Windows. Such a bummer, right? You do not want to get locked out of your computer. Usually, most people would be considering formatting their computer and reloading the OS, but the good news is that you do not have to erase everything on your computer. You can get back into your computer and continue using it like you never left by using a third-party recovery tool called Passper WinSenior- Windows Password Recovery tool.
With Passper WinSenior, you can reset forgotten password on any version of windows from Windows 7 to Windows 10 without data loss. It is straightforward to use, and you do not need to contact a computer technician to help you out with it. Follow the steps below to reset your Windows password using Passper WinSenior password recovery tool.
Step 1. Download and install Passper WinSenior program on a separate computer that you have access to. Insert USB flash or CD drive to burn a bootable disk.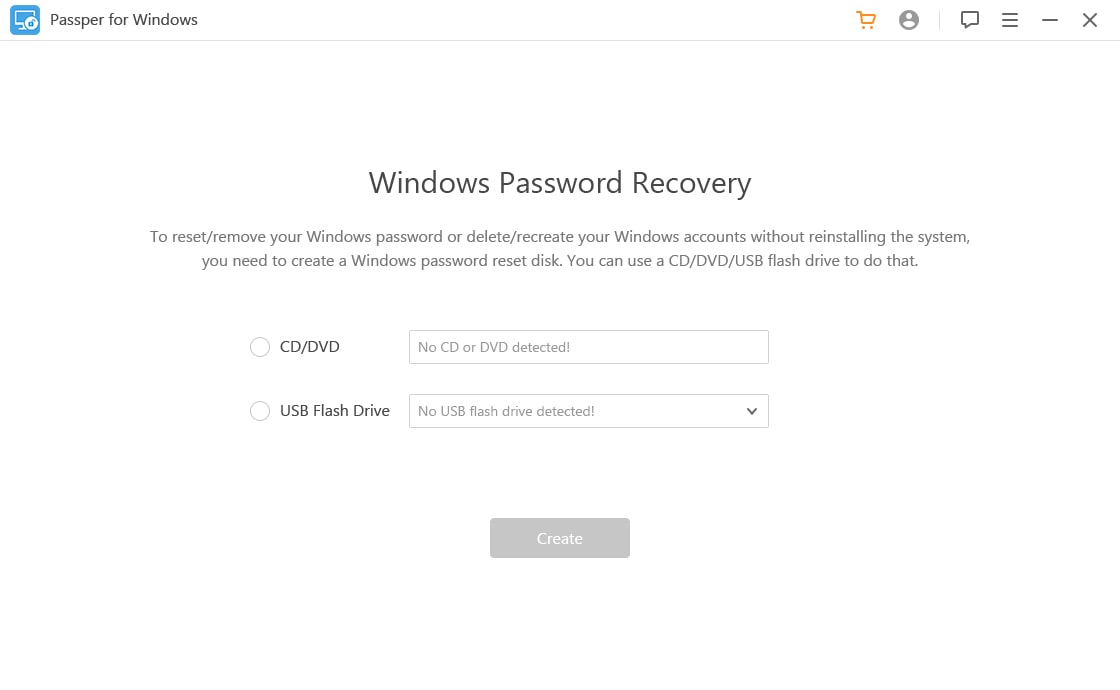 Step 2. After creating the bootable drive, connect the USB flash drive or insert the disc into the locked computer. Start your locked computer from the disk in BIOS.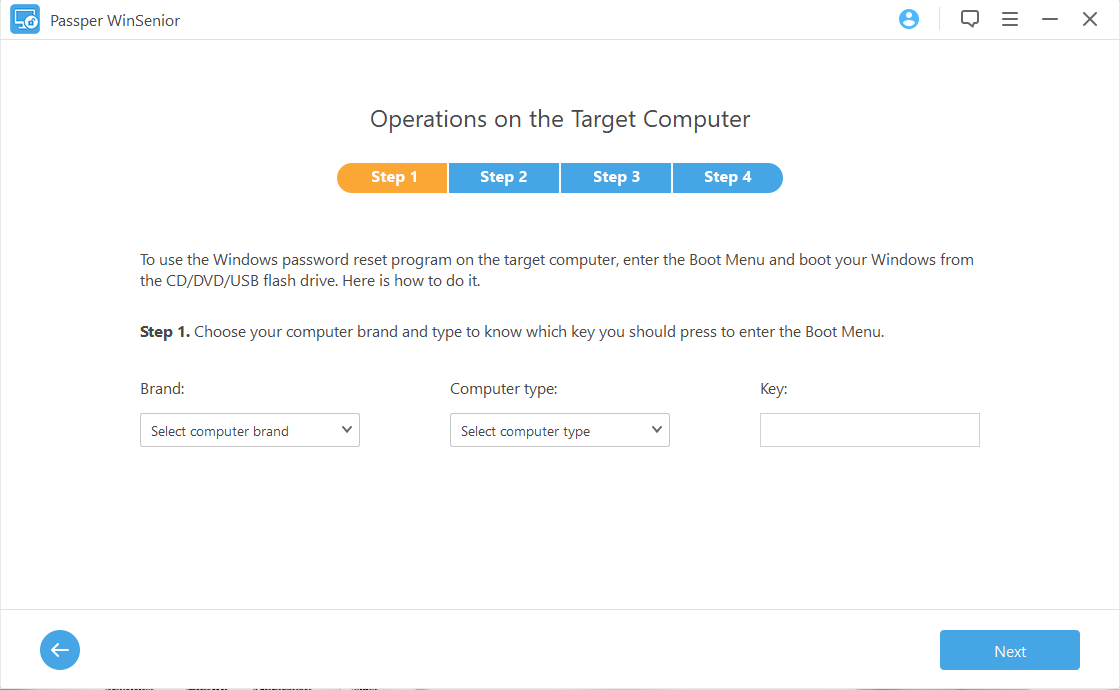 Step 3. A Passper WinSenior interface will show up on the screen if the computer booted correctly. You will then be able to either reset your password, remove the password entirely, create a new password or remove the admin account that has the password.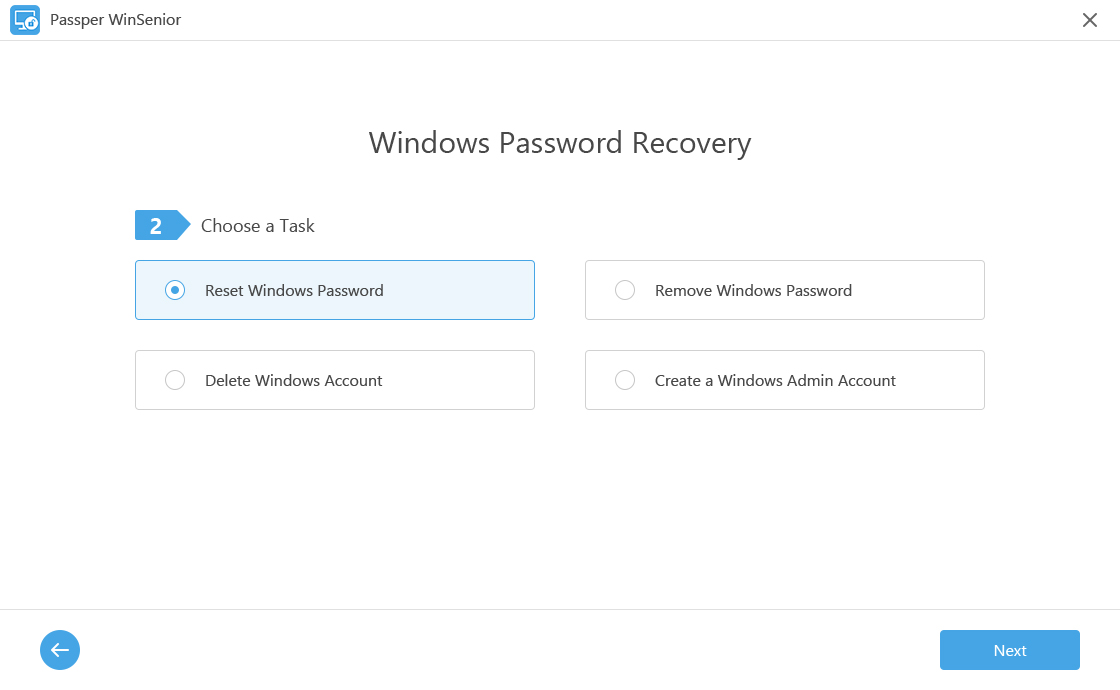 Step 4. Choose the account you want to reset or remove the password for and then click on "Next". Enter the new password you would like to use and then click "Reset".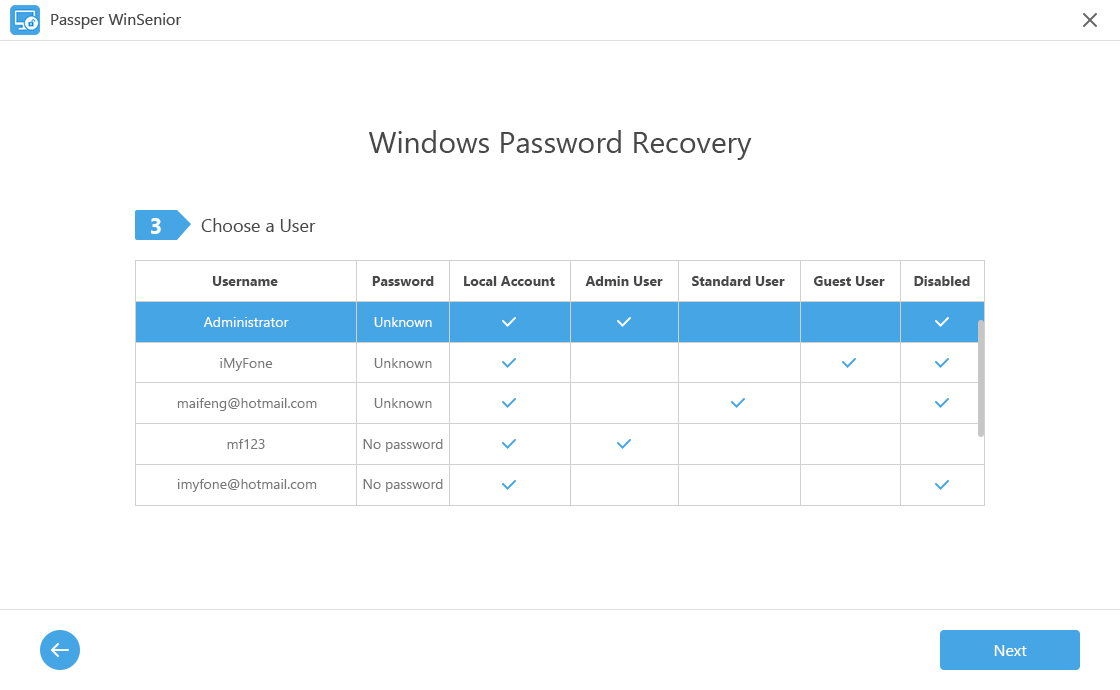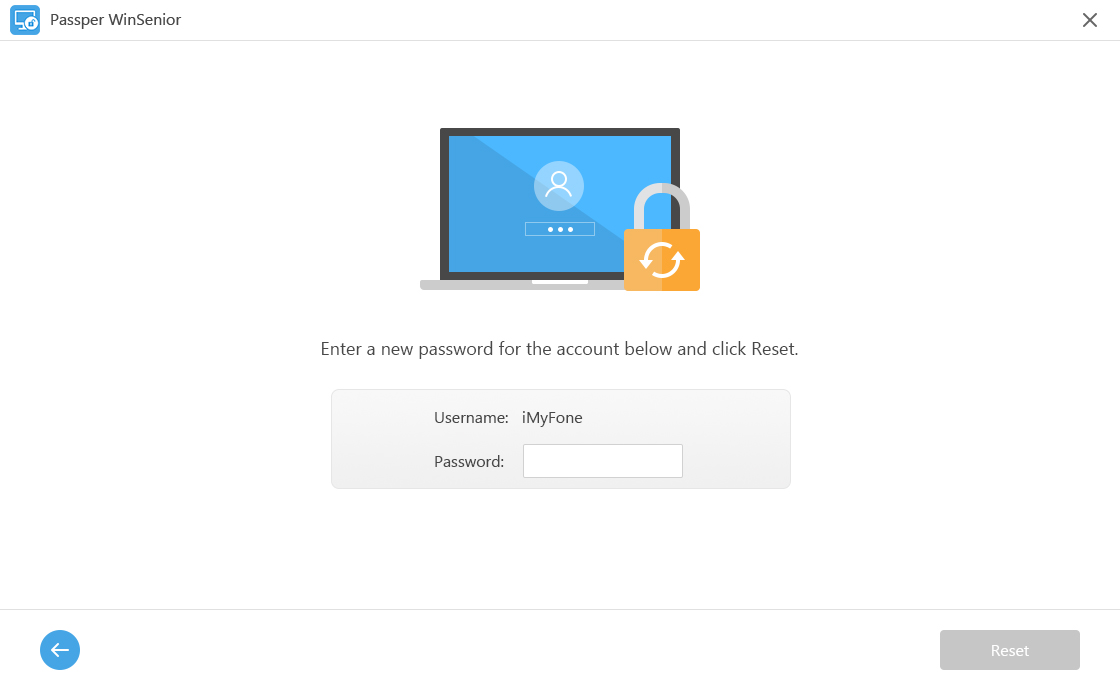 Step 5. Once you receive notification that the password has been reset, click "Reboot Computer" and then remove the bootable disk. Click "Reboot Now" to restart the computer and use the new password to open it.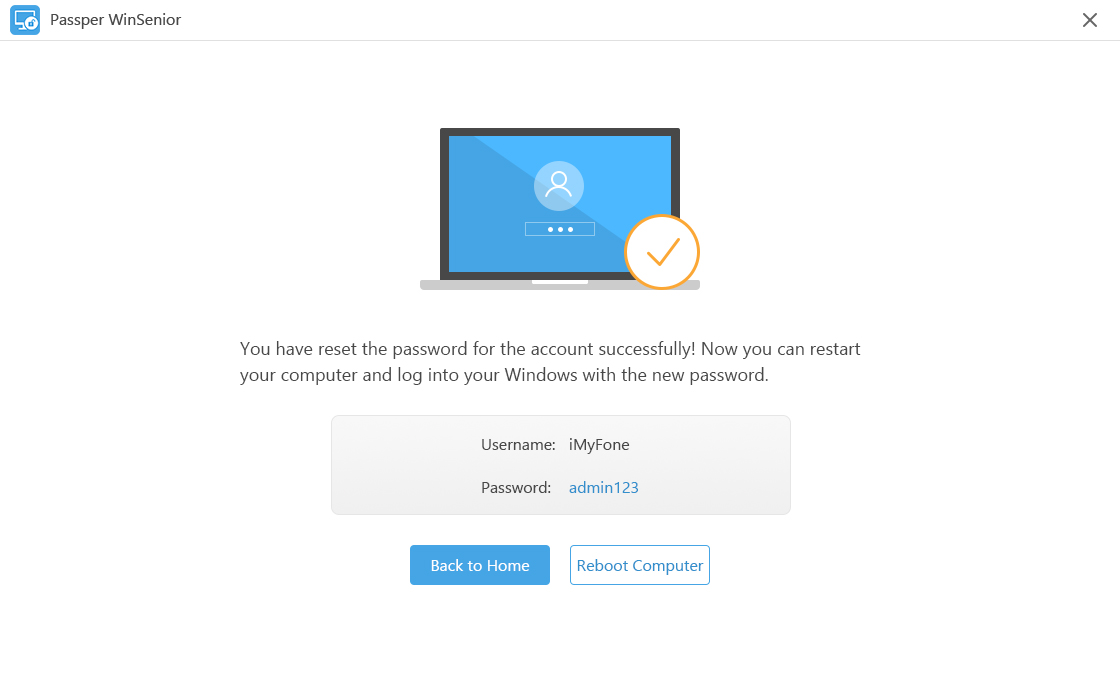 Conclusion
Windows 10 Pro essentially makes life easier for computer users, and the impressive features on the product are the ones that anybody will enjoy. If you have installed a Windows 10 Pro OS version on your computer, and you need a Windows 10 Pro free activation key, we hope that we have put you through on the ways to get that done. Also, if you forget your password, we have provided a solution for that. The most important thing above all is to have Passper WinSenior on your computer in case you will forget the password to your computer. Download and install the software today and say no to forgotten windows password and erasing all the data on your computer before you can use your computer again. Passper takes away all of these headaches.