Password recovery tools are the suites to recover, reset or remove passwords associated with Windows machines. There are a lot of free password recovery tools on the internet, but not all of them are equally effective. Some have low rates of success. Some are not yet to be vetted by users so they might be unsafe to use because they might contain malware. Others even might interfere with the data in your computer or erase all the data in your PC. So how to choose the most appropriate one? Now keep reading and we will introduce 5 best free Windows 10 password recovery tool as well as top 5 paid password recovery tools for you.
Part 1: 5 Free Windows 10 Password Recovery Tool
1. Ophcrack
This free Windows password recovery tool coming first- Ophcrack. It is based on a faster compromise between memory and time with rainbow tables. Ophcrack can recover both local and Microsoft accounts for Windows in no time. If you use the use the Ophcrack LiveCD to crack your Windows passwords, you don't need to install anything on your computer.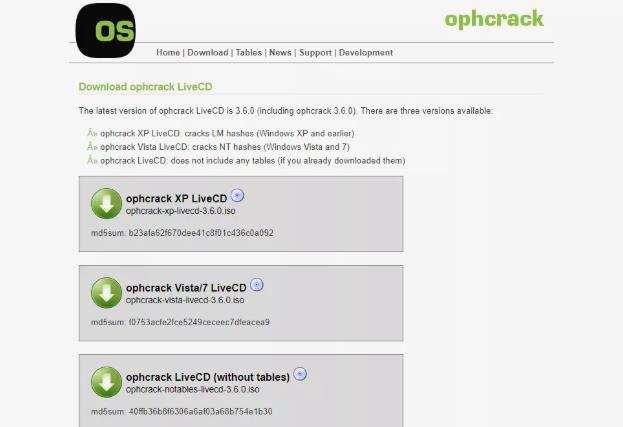 Pros:
Recover passwords without providing hints.

Simple user manual and recovers password automatically.

Runs from a disc or flash drive; requires no installation.
Cons:
It supports to crack passwords no longer than 14 characters using only alphanumeric characters.

The file size is a bit large.
2. Offline NT Password & Registry Editor
This free Windows 10 password recovery tool is a bit different than any other freeware suite.It can delete any password from nearly any installation of Windows instead of recovering it and uses command-line instructions. Like Ophrack, you boot your PC from a burned disc or flash drive created with the suites ISO file. It works well with 64-bit and 32-bit Windows 10 versions.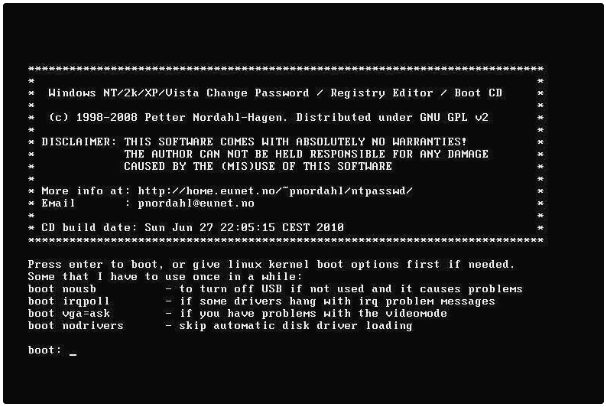 Pros:
Completely erases Windows password.

Does not require any installation.

Quick on password recovery.
Cons:
Quite difficult to use; uses command line.
3. Kon-Boot
Kon-boot is a powerful free Windows 10 password recovery suite which can help you login into Windows profile without overwritting your old password. Just like other password recovery tools, you need burn Kon-Boot ISO file to a bootable disc, boot the target PC from it and you are off before recovering password. It's the easyto use
Pros:
It has a smaller download size compared to other bootable password reset tools.

No installation of the software on the computer's hard drive reuqired.

No need to access to Windows or know the original password.
Cons:
Frequently fails to work with a 64-bit operating system.

Does not support to create disk with a USB.
4. Cain & Abel
Cain and Abel is another free Windows password recovery tool . It can recover various kinds of passwords using methods like network packet sniffing, cracking various password hashes which makes it a very versatile password reset tool. Depending on the rainbow table used, Cain & Abel can recover almost all passwords from any Windows account.But its cons simply outweigh the pros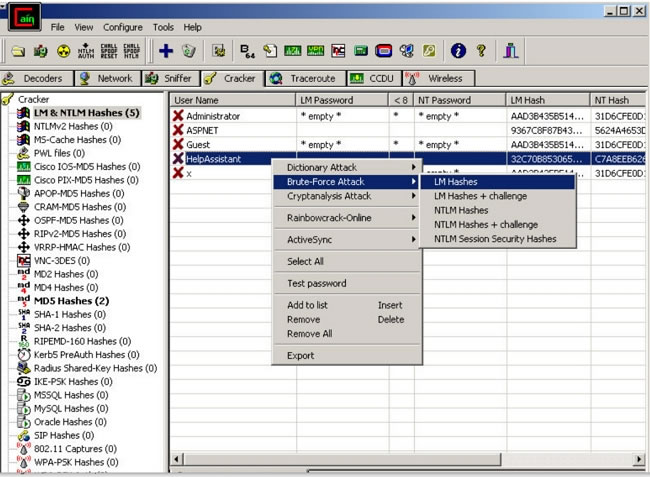 Pros:
More advanced than any other similar freeware tools.

Integrated with lots of other useful tools.
Cons:
Hasn't seen any update for a very long time.

You are required tohave access to another administrator account on the computer

Program must be installed on the hard drive, unlike many other password recovery tools
5. Trinity Rescue Kit
Trinity Rescue Kit uses the command line and needs to be booted from a bootable disc to work. The free Windows 10 password recovery tool can completely clear the Windows password to blank or aid you set to a custom one.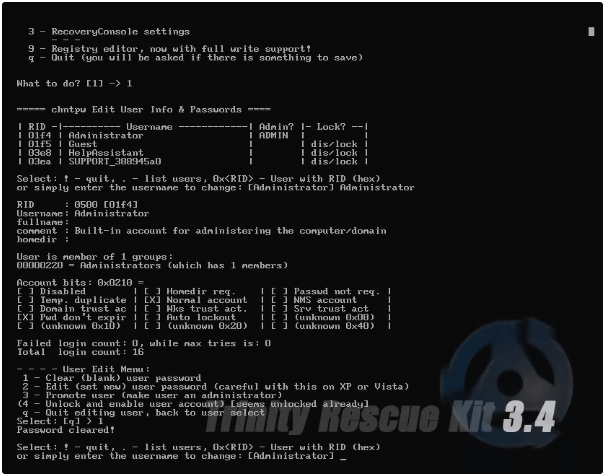 Pros:
Reset password with necessarily accessing a user account.
Cons:
Lacks a regular, graphical user interface.
Part 2: 5 Professional Windows 10 Password Recovery Tool
Apart from these free Windows password recovery tools, there are some paid professional programs are also available that will unlock the locked Windows computer. These tools are not free but bring many additional features and options not found in free programs listed above. Now let's take a look at what are the best premium paid password recovery tool available on the market.
1. Passper Winsenior
Passper WinSenior is the leading professional Windows 10 password recovery tool which is trusted and reliable for dealing with any kind of Windows computer passwords. It provide scomprehensive solutions for you to get into the locked computer by resetting or removing the login password without disk. Also, this tool is pretty easy to use, only a couple of clicks, you can regain access to your computer without any data loss.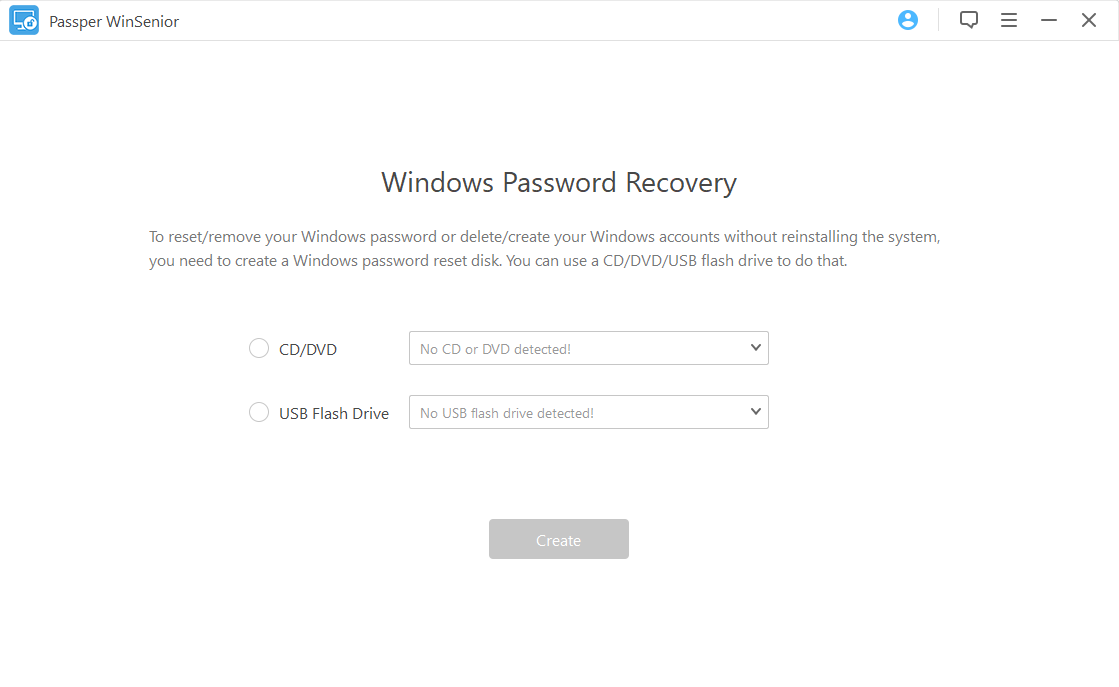 Pros:
It has100% success rateto reset Windows password without disk.

Reset password for admin accountand guest login without reinstalling Windows or reformatting your computer.

You can create bootable reset disk in one click either using USB Flash drive or CD/DVD.

It supports all versions of Windows OS from Windows 7 to Windows 10.

This tool is priced at $29.95, the price is more reasonable than the similar tools.
Cons:
No obvious cons has been reported by far.
This is a robust professional password recovery tool which easily recovers various kinds of passwords using different modes of attack including Dictionary, Brute-Force, and Cryptanalysis. With the right rainbow table, Passware Windows Key can recover almost all passwords from any Windows account. Other than Windows 10 passwords recovery, you can also use it to recover other passwords such as Windows mail and even internet explorer.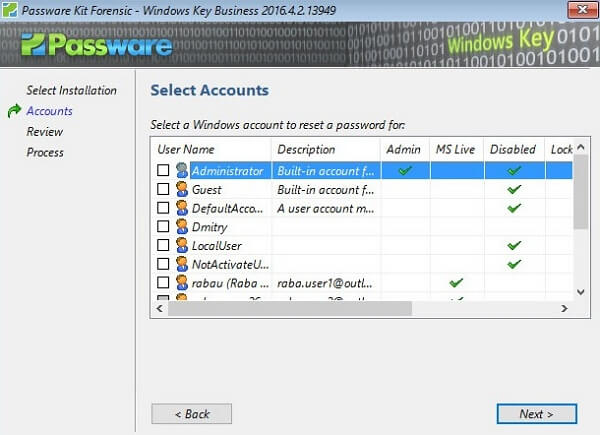 Pros:
It supports all versions of Windows.

The password recovery speed is very fast.
Cons:
Fails to recover password with 14+ characters.

It is too expensive, this tool is priced at $39-259.
This tool is well served with salient features and is affordable compared to the time, service, and expense of professional Windows 10 password recovery tools; Windows Password Key is cheaper.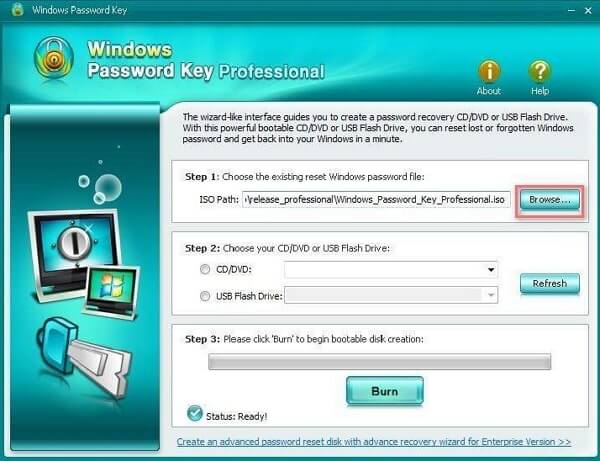 Pros:
Works well with all Windows version.

Require no other software installation to recover passwords.

Freely available for download online.
Cons:
Fails to support UEFI-bios computer.

Complicated to work with.

This program hasn't updated for a long time.
iSumsoft is also a good option to recover you lost or forgotten Windows password. Thistool allows you to reset Windows admin, users, server passwords. It doesn't crack the password like some other programs do. Instead it allows you to create a new profile on your computer so that you can get back onto it. You cannot access the information on your other profiles but you can use your computer until you remember your old password. If you really forgot your old password, you may use your computer to contact Microsoft or you may use your new profile to reset and reformat your computer.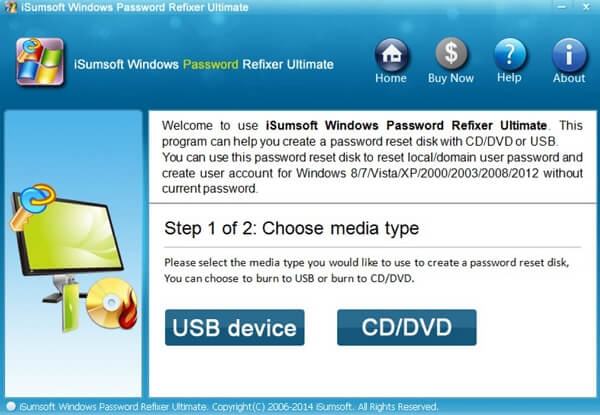 Pros:
Has no additional software installation.

Provides multiple ways of resetting a password.
Cons:
UI is harder to understand.

It doesn't work on Mac and Linux.

The free version is very week and has a very poor success rate.
iSunshare Windows Password Genius is an all-in-one professional Windows 10 password recovery tool which helps to reset or delete forgotten Windows admin or user passwords without having to reinstall the operating system. It is compatible with all Windows version (from XP to Windows 10). It comes s in 4versions: raid version, professional versions, advanced version, and standard versions. This gives you choices depending on how complex your passwords type and your budget.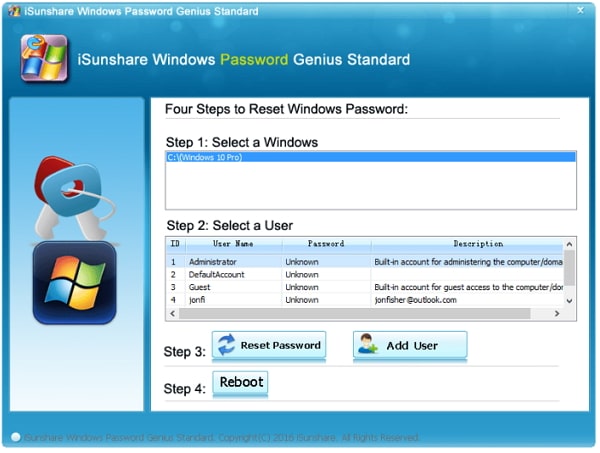 Pros:
Convenient to use; restore using a bootable disc key.

Supports all Windows versions.
Cons:
The UI hasn't been updated for long.

Linux or Mac not supported.

The program interface is complicated and not clear for users to operate.
Conclusion:
This article outlines the 5 best free Windows 10 password recovery suites which have already been reviewed. The first 5 are the free Windows 10 password recovery utilities which might contain some limitations like a restriction to the length of the password to recover, taking longer time to resolve windows password, and so on. Nonetheless, the last 5 paid ones are professional suites which are not attached with any kind of the said limitations. Let's now get started.