PowerPoint offered 2 ways to protect your presentation: password to open and password to modify. As the name suggests, with password to open, you can easily access the presentation; and with password to modify, you can have the right to edit the presentation. With the 2 types of password protection, your presentation will be of great security. But it will trouble you sometimes definitely.
Did you just apply a password to your PowerPoint presentation? Or do you want to remove the password from a presentation you just received? Whatever your concern is, you need a quick fix solution to your dilemma.
Fortunately, there are many tools you can easily use to remove the passwords of your PowerPoint presentation. But you don't need to go on a hunt for these. Here are some of the best tools that can help in password removal.
The table below has all the top software and online tools available in the market:
| | | | | | |
| --- | --- | --- | --- | --- | --- |
| | Passper for PowerPoint | Intelore | PassFab | iSumsoft | LostMyPass |
| Remove Restrictions | | | | | |
| Recover Password to Open | | | | | |
| Safe or Not | very safe | safe | safe | safe | unsafe |
| Attack Modes | 4 | 3 | 3 | 4 | 3 |
The above PowerPoint password removal tools can be classified into two types according to the types of the password they can recover or remove. For in-depth details about the password recovery tools of each category available in the market read on:
Part1: PowerPoint Password Remover That Can Remove 2 Types of Password
The 2 password removers introduced below not only can help you to remove the password to open by recovering it, but also can help you to remove the password to modify.
1. Passper for PowerPoint
Passper for PowerPoint is one of the most popular and professional PowerPoint password remover tools.
How is the software distinct?
Passper for PowerPoint has an easy-to-use interface, it can remove the password to modify in one click.

Depending on your exact needs, it gives 4 attack modes for you to choose. These 4 different attack modes also greatly increase the recovery rate.

With advanced algorithms and highly optimized codes, PowerPoint restrictions can be removed in 3 seconds.

Passper for PowerPoint can also remove the password to open by recovering it first without any data loss.
Positive traits:
User-friendly interface and easy to use.

Remove password and restriction without affecting your data.

100% guarantees to remove all restrictions.
Negative traits:
Having had a look at the features of Passper for PowerPoint, it is time you got to know how to use the tool. Follow the steps below to learn how to remove PowerPoint restrictions:
Step 1– Launch Passper for PowerPoint after downloading and installing it on your computer. Select the 'Remove Restrictions' to proceed.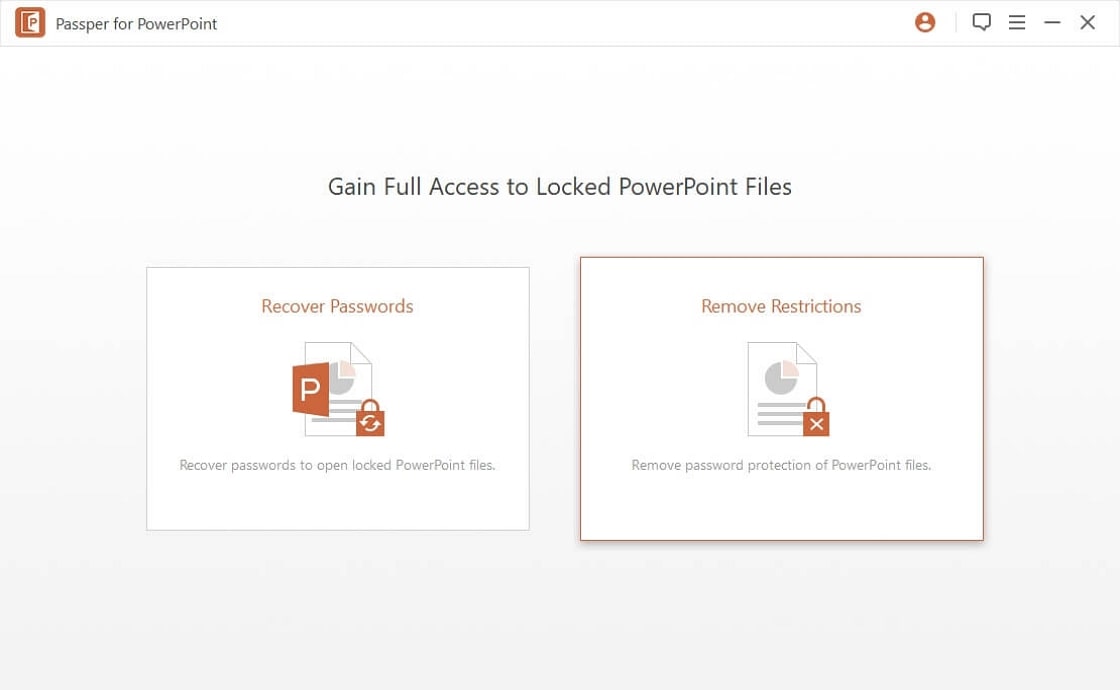 Step 2– Import the presentation with restriction and then click on 'Remove'.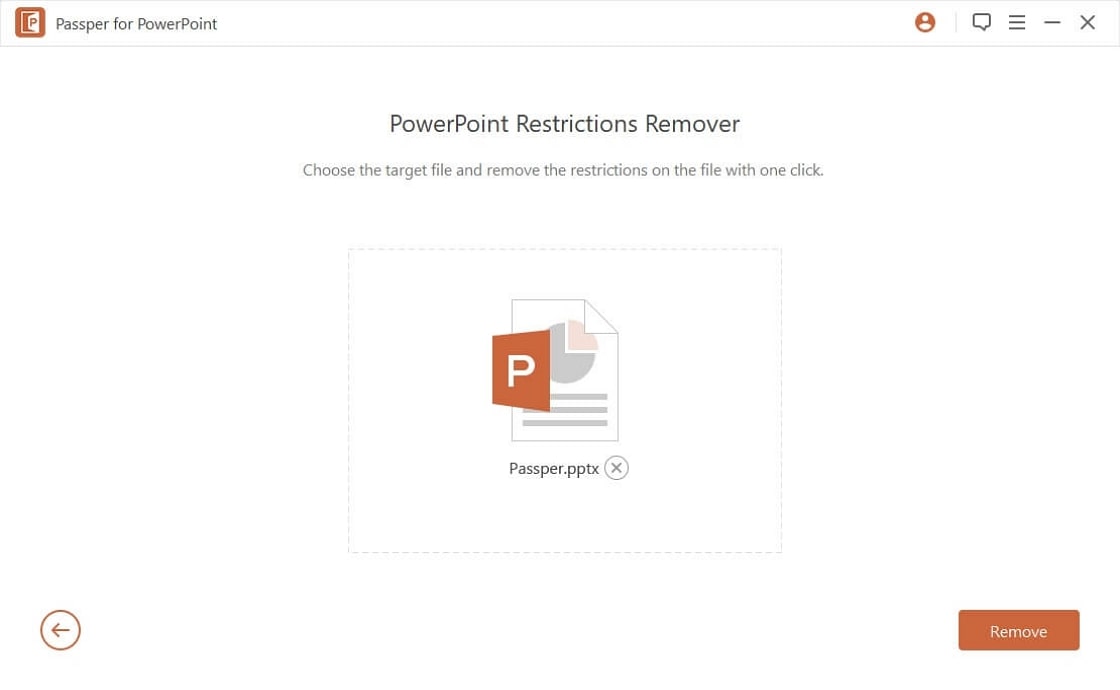 Step 3- Give Passper for PowerPoint several seconds to remove the restrictions and you can proceed to access the files in the archive.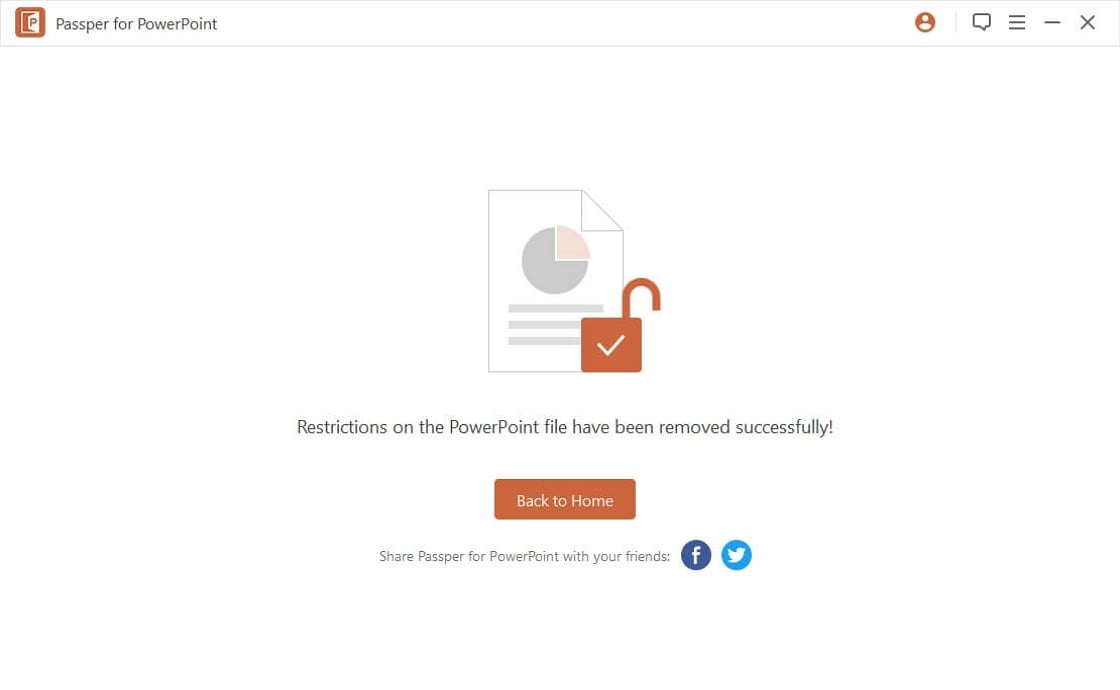 Tips
Passper for PowerPoint can also remove the password to open by recovering it first. The whole process will only take 3 steps.
2. Intelore PowerPoint Password Recovery
Intelore is an easy-to-use software for quick PowerPoint password removal. With a fast recovery process and multiprocessor support system, it is the perfect password removal option for PowerPoint presentations.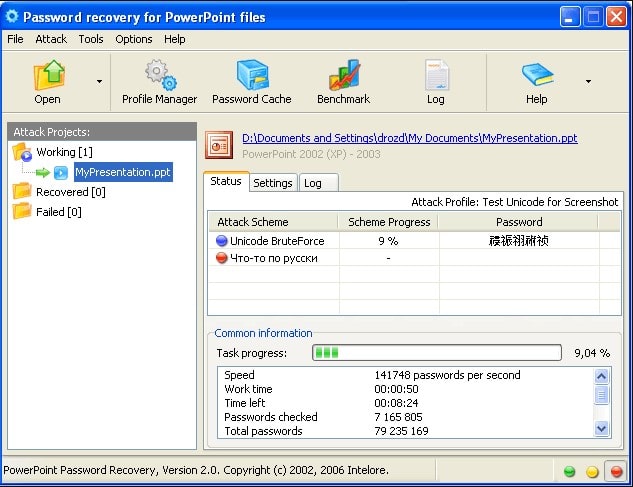 Positive traits:
It can remove passwords in any language.

It supports multiple processor systems.

Easy to operate.
Negative traits:
According to the official site, it only supports Windows 9x, ME, NT 4.0, 2000, XP, Server 2003, Vista.
Part 2: PowerPoint Password Remover That Can Only Remove Password to Open
1. PassFab for PPT
PassFab for PPT is one of the most efficient password removal tools available for decrypting powerpoint presentations. With this software, you can effortlessly open a PowerPoint presentation without password for viewing.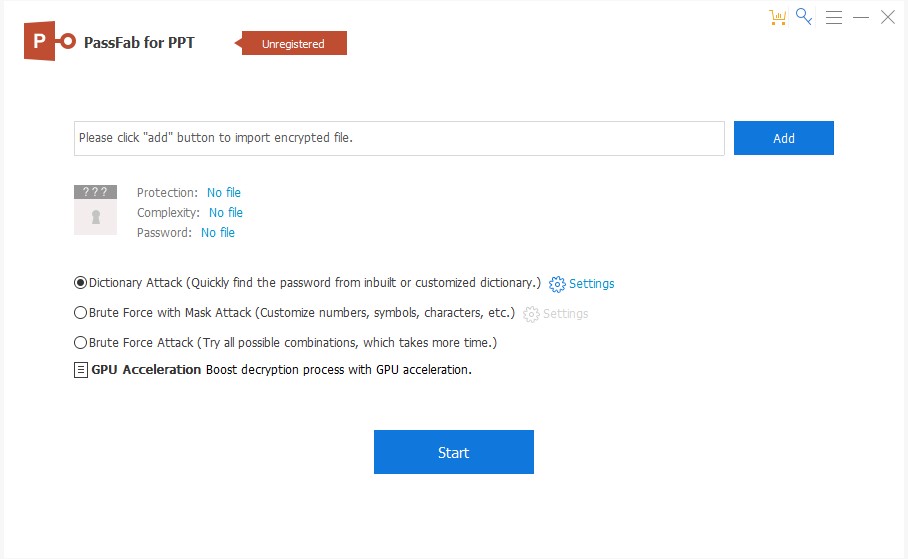 Positive traits:
PassFab accelerates the powerpoint password removal process up to 40 times.

It supports Multi-Core PUs.

Easy to use.
Negative traits:
Auto-save option is not available.

Multiple file recovery is not available.
2. iSumsoft PowerPoint Password Refixer
iSumsoft is yet another top-rated powerpoint password removal software. With the help of this software, you can quickly get access to a password protected powerpoint presentation.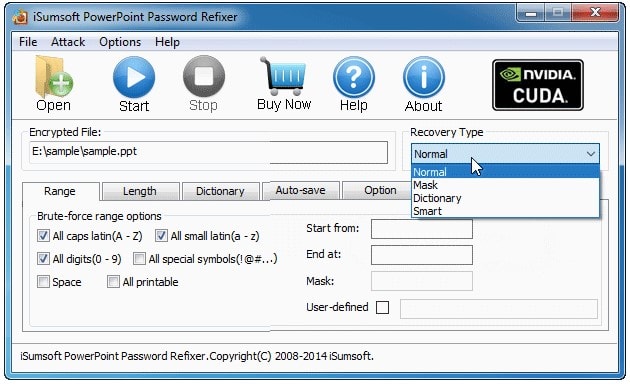 Positive traits:
It has simple and intuitive interface.

It ensures nearly 100% password recovery rate.

It is 100% secure and free of any virus.
Negative traits:
Although it claims to support all the PowerPoint file formats, in real-time the software doesn't support .ppt files.

It claims to recover the passwords in read-only mode but when tested the password recovery feature doesn't work as it claims.
3. Online PowerPoint Password Removal Tool
LostMyPass is an online password removal tool which can aid you to remove PowerPoint password. The most useful thing about this tool is that you don't have to install it to your system as it performs a cloud password removal. This online tool is a perfect and pocket-friendly password removal option to cater to your needs.

Positive traits:
It provides weak password recovery service for free.

It is easy to use.
Negative traits:
You need to upload your presentation on this website, which might not be safe.

Since it is an online tool, Internet connection is necessary.
Conclusion
Keeping a record of all the passwords can be quite a headache and is an almost impossible task. With one efficient PowerPoint password remover software, recovering and removing password protection from your slides is a no brainer. Hence, owning a PowerPoint password removal tool is the best way to work on your password-protected presentation without any hassle. So, get yourself a password removal tool from the list above to bid farewell to password recovery and removal issues.