As with any other programme on your computer, you may have encountered problems using MS PowerPoint. This is common and can occur to anyone, so you don't need to worry about it. A message box stating "PowerPoint won't open", corrupt files, or various other error messages that prevent you from accessing your file are examples of such situations.
So, if you want to fix such a "PowerPoint won't open" issue, this article will provide you with all the knowledge you need to get back to using PowerPoint.
Part1. Why can't you Open a PowerPoint File?
The most common reason is file corruption. When a file is corrupted, it may be missing critical pieces required to see the document. Drawing objects, hyperlinks, graphs, and even text are examples of such information. When you try to access a PowerPoint file, it will be unreadable, resulting in an error notice.
Other factors are included here.
Malware or virus attacks on the system might also cause PowerPoint not to open. This could also corrupt the file, rendering it unreadable. Malware can alter or replace accurate data in PPT files, making them appear as icons with.exe files.
To avoid data corruption, it's also a good idea to carefully eject and transfer data from external storage devices.
"PowerPoint won't open" could also be caused by plug-ins or add-ins, as described above.
Damaged programmes can result in PowerPoint not opening.
Part2. Top 5 Ways to Fix "PowerPoint Won't Open."
There are numerous solutions to the problem of PowerPoint not opening. Here are a few simple steps to help you overcome the problem and get your PowerPoint operating again.
Unblock: Corrupt PowerPoint File
That's not the same as unlocking a file that is not corrupt and can be opened in PowerPoint. Because you may not be able to use PowerPoint because of the error, you should attempt to unblock the file causing the problem.
So, how would this resolve the problem, given that there are numerous other reasons why PowerPoint files cannot be opened?
If you have accessed a file from the Internet or another network, or if you have got an email and kept it on your computer, Windows may have disabled the file. As a result, the PowerPoint file cannot be opened.
To unblock the file, take these steps:
Right-click on the file to open the "Properties" folder.
In the resulting dialogue box, select the "General" tab.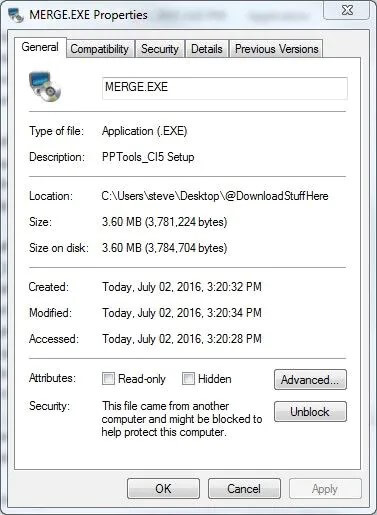 If the dialogue box has an "Unblock" button, click it.
Step 4: Click "Ok" to finish, then open the PowerPoint presentation.
In Safe Mode, open PowerPoint.
This method will allow you to edit a corrupted file, even if some formats are missing. It will open the file in functioning mode, after which you can edit it as needed.
This is how you do it.
On your computer, hold down the CTRL-key.

Launch the software while holding down the CTRL-key. A popup appears on the screen as it starts up, asking if you want to start it in safe mode.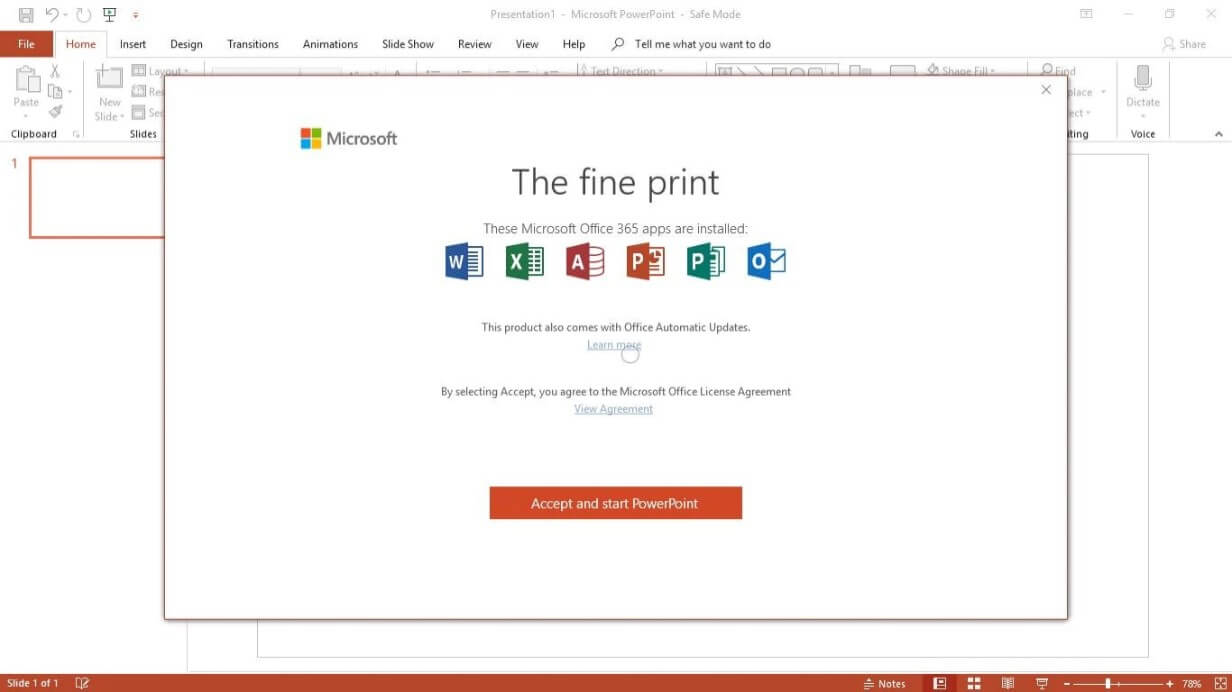 Select Yes to proceed, and the programme will run in safe mode. For confirmation, look at the open programme to see if it was launched in Safe Mode.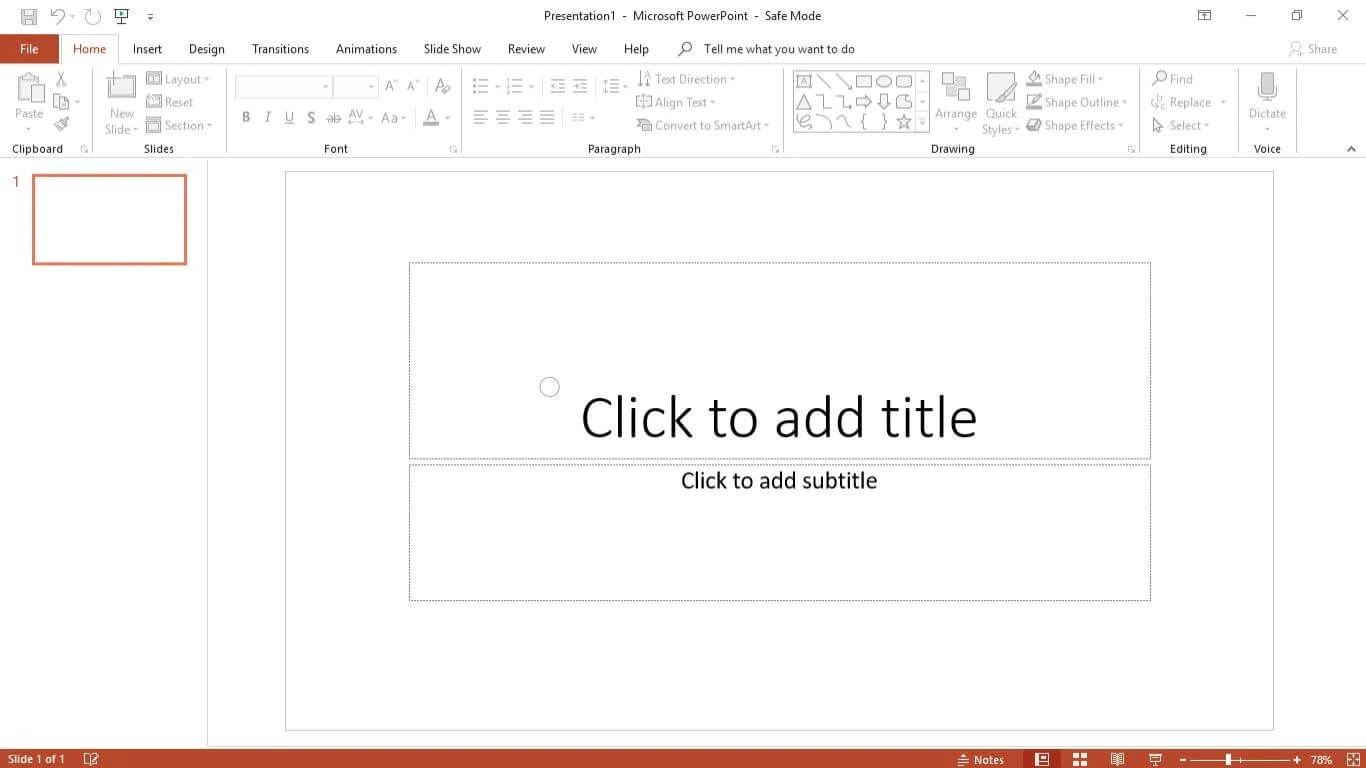 In PowerPoint, turn off Protected View.
This, too, is contingent on whether or not the programme is broken and accessible. You can disable the Protected View in PPT if it is not damaged and accessible. You must proceed in the following manner.
Open PowerPoint and click on "Files."
Select "Options" from the "Files" menu.
A dialogue box with options appears. On the left-hand panel, select "Trust Center." Then select "Trust Center Settings" from the right-hand pane.
A new conversation box appears. This is where you may turn off Protected View. Select the "Protected View" option from the left-hand panel. Then, on the right-hand pane, uncheck the boxes that enable the function under this option. Once you've finished, click "Ok" to exit the software.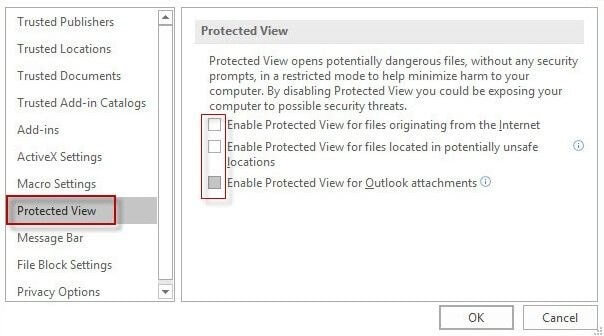 Examine the status of PowerPoint and see if it has been used
This will aid in determining when the problem began. It's also helpful in determining which files have been corrupted, the period before or after the corruption, and whether or not the file has an auto-saved copy or backup.
Follow the instructions below to do so.
Open the programme and select "File."
Select "History" from the drop-down menu to see a breakdown of how you've been using the application and the tasks you've completed.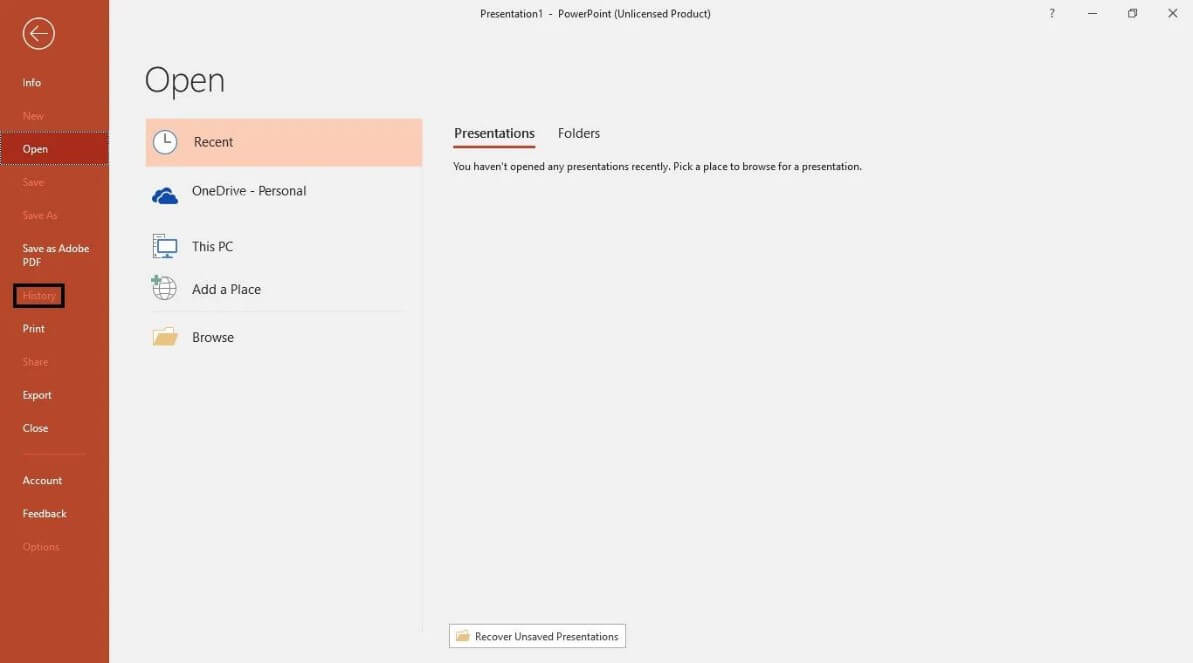 Upgrade to the most recent version of PowerPoint
Microsoft continues to update and add features to Microsoft Office as the owner and developer.
You can update the programme for bug fixes, security, and stability. The Office Update tool in Microsoft PowerPoint displays the status of available updates.
Ensure your internet connection is stable before updating.
Open the Microsoft PowerPoint software you're working with.
See the Office Updates area under File »Accounts.
Update Now »Options »Update Now ( Check for and apply updates for the Office).
Please wait until the updating procedure is finished before checking for updates.
Please restart your computer/laptop after updating Microsoft PowerPoint.
Part3. Hot FAQs about Powerpoint Won't Open"
①
Q1: Why won't my PowerPoint open?
Malware or virus attacks on the system might also cause PowerPoint not to open. Plug-ins or add-ins could also cause it. Damaged programmes can result in PowerPoint not opening.
①
Q2: How to open password-protected PowerPoint?
The ideal solution for this problem is Passper for PowerPoint, specifically developed to remove password security from PowerPoint without a password. It's compelling while also being quite user-friendly.
Passper for PowerPoint is one of the most excellent online PPT password removal solutions.
①
Q3: I can't open the PowerPoint file on mac – why?
Close all windows and close all apps.
PowerPoint Preferences should be removed.
Clean up your startup.
Make a new account for yourself.
Select "Repair Disk Permissions" from the menu.
Remove Office and then reinstall it.
Conclusion
While your ppt presentation may abruptly stop working, you should remain relaxed and try each of the steps or recovery strategies listed above. If your powerpoint cannot be opened due to lost/forgotten password, please read this guide for details. This article will show you in detail how to unlock powerpoint without password.