You may encounter such a situation that you forgot the Windows login password and got locked out of your Dell laptop, then you look for the installation CD contained in the product package when you purchased the laptop, but cannot find it? You may wonder there is any way could unlock the computer without the reset disk? The answer is definitely yes. Actually, there are quite a number of ways you can use to reset your Dell laptop password in case you forgot the password. This article describes 4 ways you can use to reset Dell Inspiron/Latitude/XPS/Alienware password without disk in case you forgot your password.
Solutions to Reset Dell Laptop Password without Disk
1. When You Get Locked and Cannot Access the Computer
The best way to reset your Dell Computer password without disk when you get locked is to use a professional Windows Password Reset tool - Passper WinSenior. This tool is a specialized in resetting or removing local user or admin password on Windows 10/8.1/8/7 without reinstalling your operating system. You won't lose any data or damage any files. Below are more key features you must know.
Key Features of Passper WinSenior :
Reset or remove Windows password in seconds with 100% success rate.

1 click to create a bootable reset disk on either a USB Drive or a CD/DVD disk.

It works perfect on Windows 10/8.1/8/7.

It is compatible with all Dell models including Inspiron/Latitude/XPS/Alienware and so on.

It is easy to use, only 3 steps, you can access to the locked laptop.
To use Passper WinSenior tool to reset your Dell laptop password follow these steps:
Download the Passper WinSenior tool to an computer that you can access. Install the tool on the computer and then launch.
Free Download for Win 10/8.1/8/7/XP
Step 1: After launching the program, you should insert in the computer a disk (either a USD drive or an empty DVD). Select the inserted device and then click "Create" to start the process of creating a password reset disk. After the bootable password reset disk is created, eject the disk from the computer.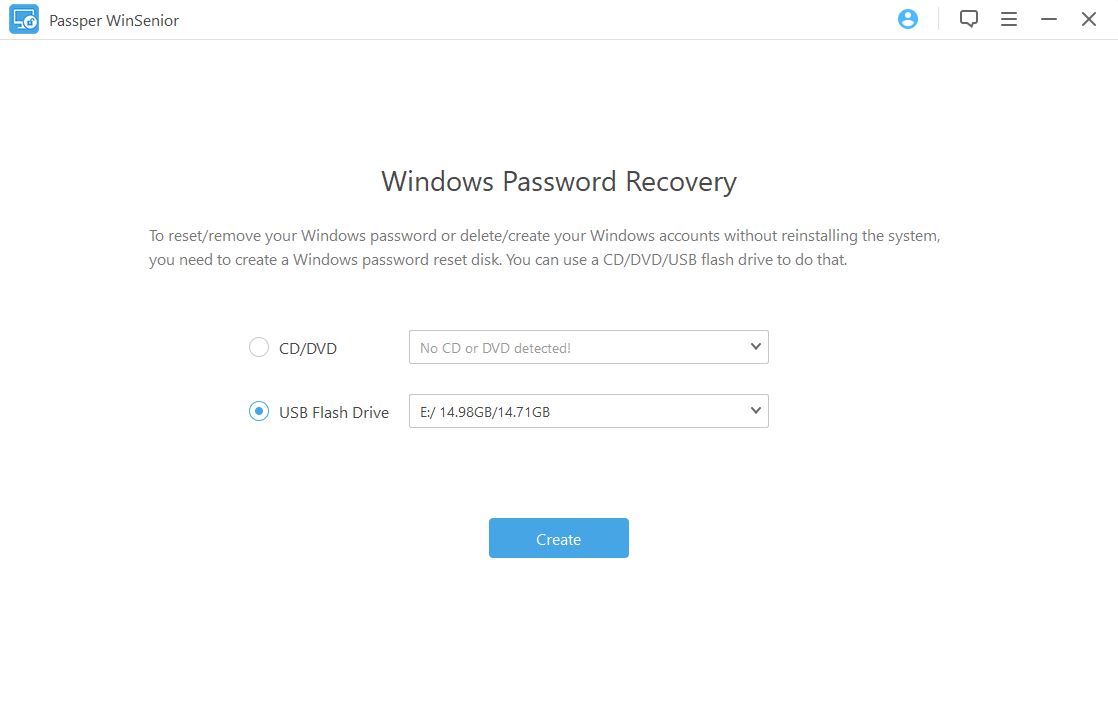 Step 2: Then insert it in the locked Dell laptop and boot the laptop from the bootable disk you just created into Boot Menu according to the on-screen instructions. Once the Dell laptop is booted a Windows password recovery screen will pop-up.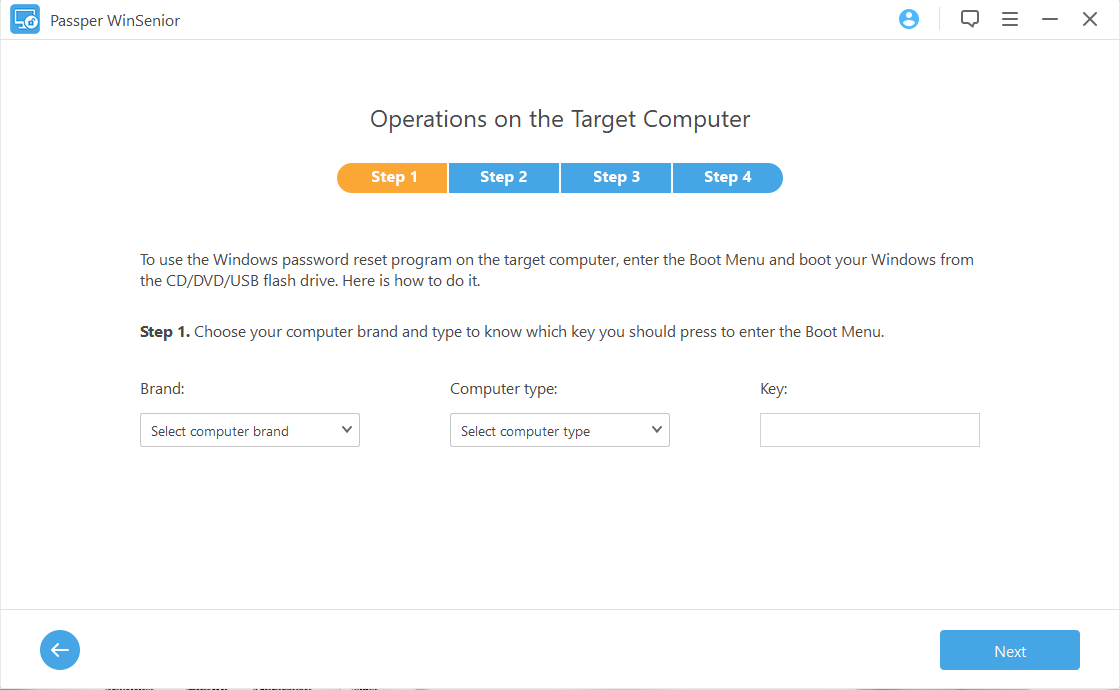 Step 3: Now select your Windows Operating system version and select "Reset Windows Password" and then find target user account that you want to reset the password to and then click "Next" to proceed.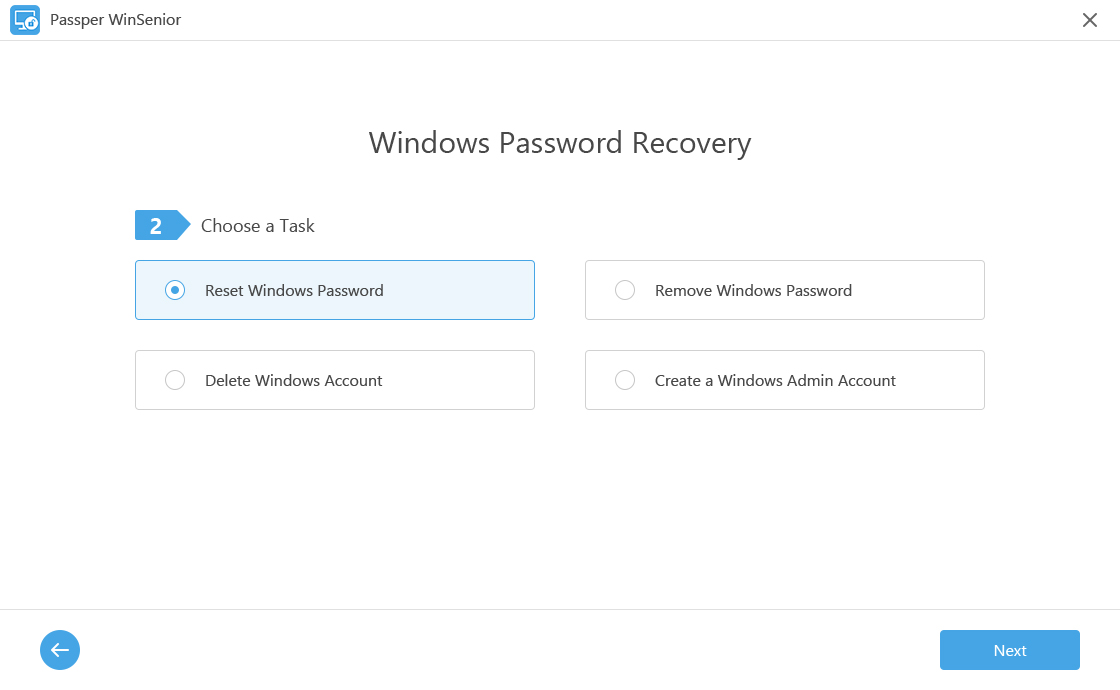 Now enter the new password you will want to use in the space provided and then click "Reset". The tool will automatically reset your Dell password and let you know that the process is complete. After all these remove the re-bootable disk and reboot your computer, you can now access the Dell Laptop using your new password.
2. When You Still Can Login into Dell Laptop
If you still can login into your Dell laptop and have a set up multiple administrators accounts, then you don't have to panic in case you forgot your password. This is because you can easily change the password of any admin account on your Dell laptop using any of the other admin accounts on the same laptop. To do this you should follow these steps:
Step 1: Log into the other admin account on your Dell laptop using the correct password. Using our example above, you will have to ask the other family member that uses the same laptop for their password in order to do this.
Step 2: Once you have access to the computer through a different admin account, now Press the "Windows +" key in order to open the command prompt. Next key in the command "cmpmgmt.msc" and hit "Enter" to open the computer management window.
Step 3: Click to open the "System Tools" window then scroll down and click to open the "Local User; Groups" then select to open "Users". This will show you all the users linked to your Dell laptop.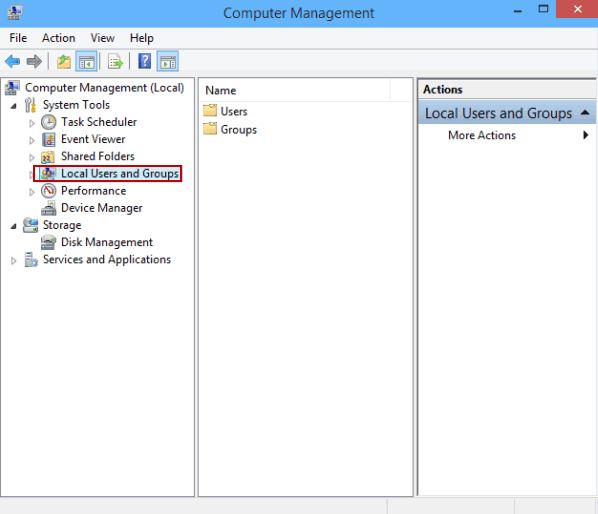 Step 4: Now scroll down on the list of users to find your admin account that you don't remember the password to and the Right-click on the account and select "Set Password" on the pop-up window. Enter a new password that you can remember and then click "OK" to create the new password.
Step 5: Now reboot your Dell Laptop and use the new password to log into the laptop. Remember this method only works if other users of your Dell laptops have admin accounts. Otherwise you will have to try one of the methods below.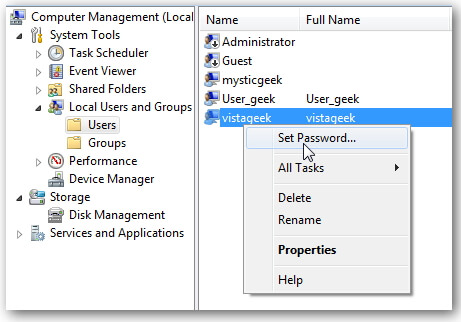 3. Recover Dell Laptop Password via Dell Support Service
Dell Inc offers free lifetime support to all its customers. If you are locked out of your Dell laptop and you don't know what to do, you can take advantage of this policy and seek the attention of Dell Inc.Here all you have to do is:
Dial 1-844-324-2808 on your Smartphone then pick a number to select the language of your choice when prompted to do so.
Next press 9 to connect to the customer care representatives and once your connection goes through explain your situation and you will receive help accordingly.
4. Take the Locked Device to Repair Shop
The final solution is to take your Dell laptop to the nearest repair shop for professional help. This may be an appealing option especially if you know nothing about how computers work and are not interested to learn but it does come with a few disadvantages that make it not a recommendable step to take.
First, it is a costly method to fix something you can do at home in a few minutes. Usually the repair shop will charge you hundreds of dollars to fix the problem. In addition you will waste a lot of valuable time taking the laptop the repair shop and finally you will spend gas on this trip which will also cost you depending on the distance to the repair shop.
The other disadvantage is that repair shop technicians are likely to use the easiest method to solve your problem and this method is re-installing your operating system. This will override all the changes you had done on your computer and take you back to factory settings. The process may also cause you to lose a lot of important data on your system. This is too much of a cost to pay for a simple password reset procedure.
Conclusion:
From reading this article you are now familiar with 4 important methods you can use to reset your Dell laptop password. We recommend using Passper Windows password reset tool. It is easy to use for anyone even if you are new to the computing world. It is fast and will take you less than a half an hour to access your computer again. Furthermore it is safer and does not cost a ton of money like taking your computer to repair shop.