It is a normal thing for the windows 10 system to require a password for you to login. This is meant to enhance security where someone without the right password cannot access the system. But if you are the only person who uses your computer and fed up with entering password each time, you can bypass the login screen so that the startup process can be faster. By bypassing the login screen, you also avoid the problem of being unable to access your computer because of forgetting your password. Here are 4 effective ways you can use to bypass Windows 10 login screen when you do not have the password and when you forgot the password.
Part 1: Bypass a Windows 10 Login Screen without the Password
If you forgot the password and cannot login into Windows 10, the simplest and most effective way of bypass login screen is using a tool known as Passper WinSenior. This is a Windows recovery tool that is specially designed to easily remove or reset Windows admin or user passwords with 100% success rate. Also, it allows you creating a bootable disk within only one second. Most importantly, you will not lose any data on your computer using this tool to bypass the lockscreen.
To effectively bypass the login screen on Windows 10, you just need to follow a few simple steps. Here are the steps you should follow to bypass Windows 10 login screen using Passper WinSenior.
To get started, please download and install Passper WinSenior on your computer.
Free Download for Win 10/8.1/8/7/XP
Step 1: After successfully downloading the tool, you will need to burn it on a CD or a DVD on an accessible computer. Just insert the blank CD/DVD or USB flash drive and proceed to burn the tool by clicking on the Create button. Once completed, simply pull it out.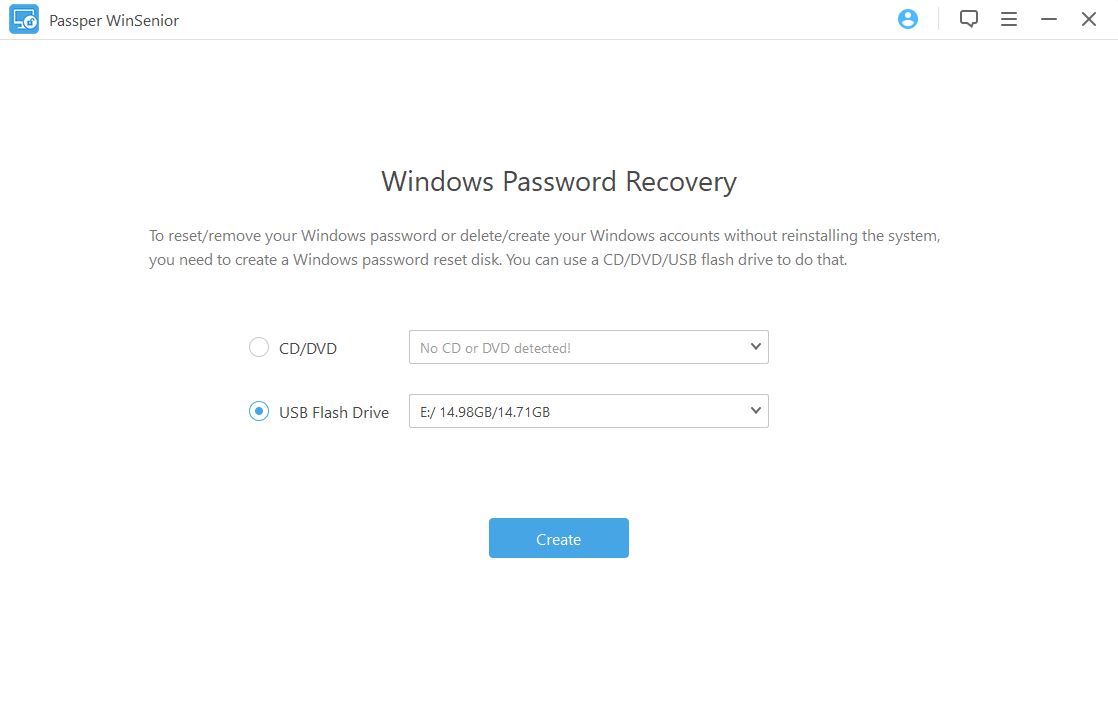 Step 2: Then insert the burned CD or DVD into the locked computer. Then follow the on-screen instructions to enter boot menu of your locked computer.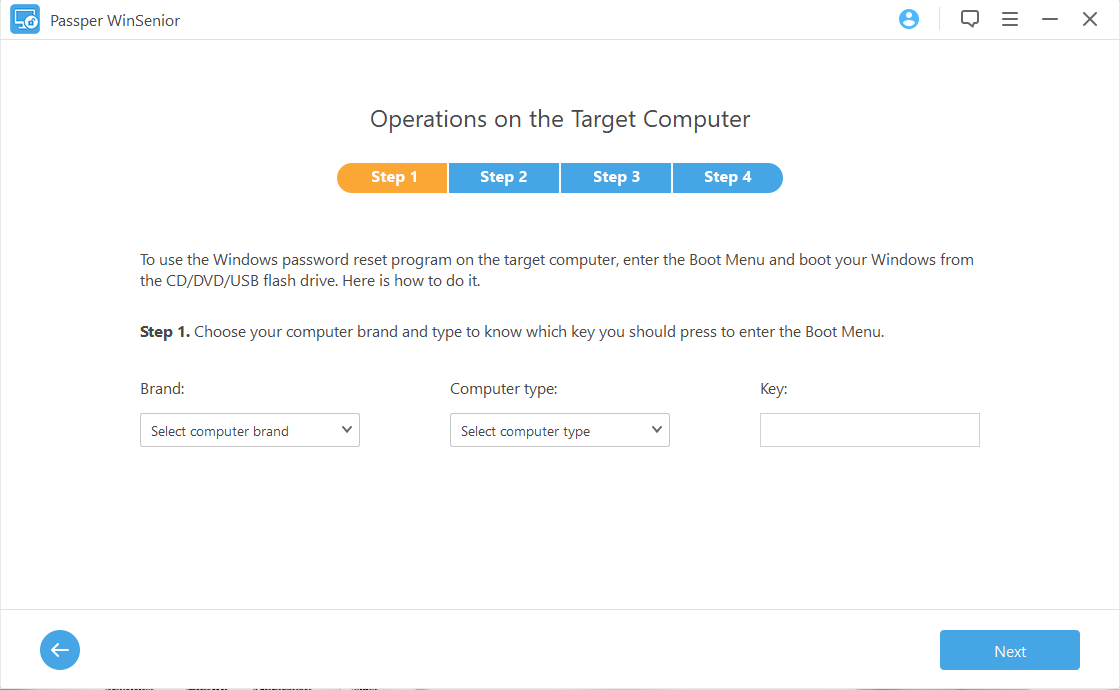 Step 3: In the boot menu you will get a number of options including resetting and removing Windows password. You should choose the "Remove Windows Password" option which will remove the login screen completely, then select the operating system and user account, then click on Remove.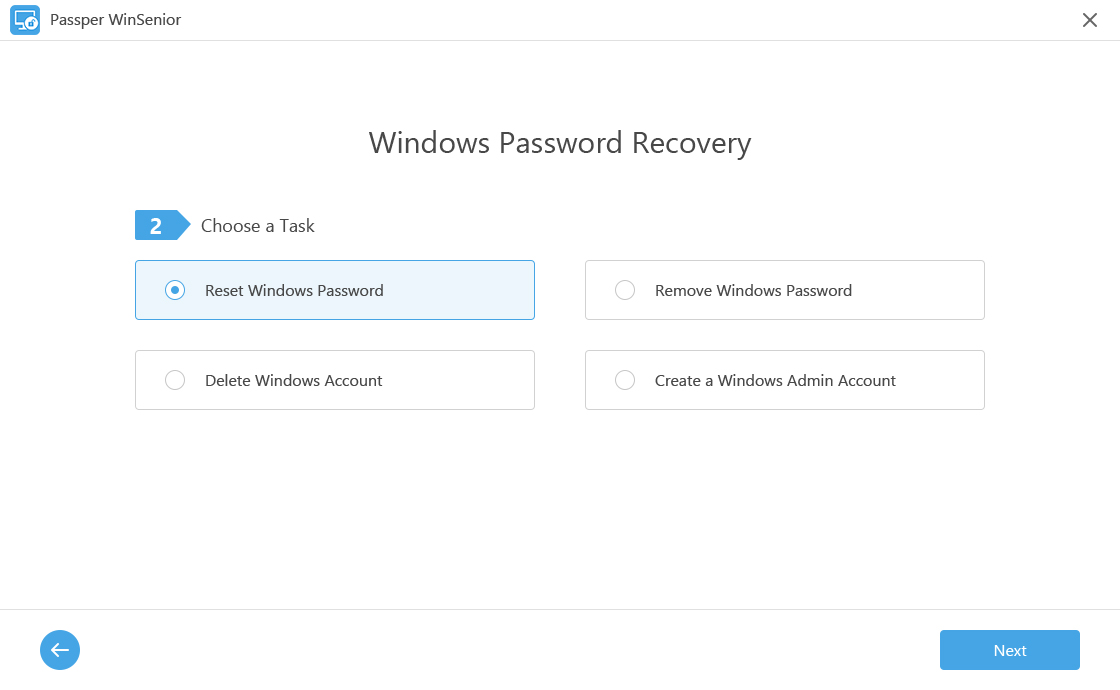 By using this particular tool you will be guaranteed of effective results. Whenever you are switching your computer on, you will not need to enter the login password. This can save you a lot of time especially when you want to access your computer within the shortest time possible.
Part 2: Bypass Windows 10 Login Screen with Password
It is also possible to bypass Windows 10 login when you have the correct. There are different ways of doing this and here are the top ones:
1. Using netplwiz
"Netplwiz" is a command which is not usually shown on the control panel. This particular command is meant to help open user account dialog box. You can easily use this command to disable the login screen on Windows 10. You just need to follow the simple outlined steps.
Step 1: The first step is to press Win + R so that you can open the run box. After the run box has been displayed, enter "netplwiz. And then click "OK" to open Use Accounts dialog.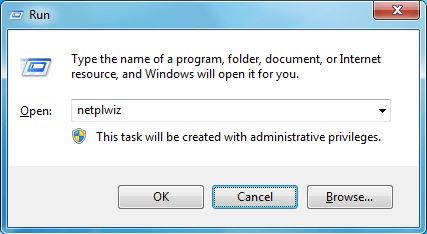 Step 2: On the dialog you will get the option of that user must enter a user name and password to use the computer which you should uncheck.
Step 3: To complete the process, you should click "Apply" which will effectively disable the login page. The next time you will be starting your computer, it will not be asking for password.
2. Using Local Group Policy Editor
Another method you can take to bypass a windows 10 login screen with a password is to use the local group policy editor. To do so, follow these steps:
Step 1: To use this particular option you need to type "gpedit.msc" in the run box to effectively open Local Group Policy Editor. From here you have the freedom to manage all the Windows system settings.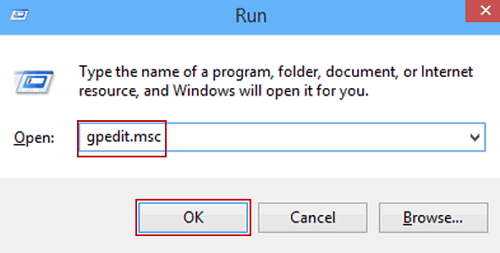 Step 2: When you are successfully into Local Group policy Editor, click on Computer Configuration, then on Administrative Templates, then on System and finally on Logon.
Step 3: On the right side of the screen that will be displayed, double click on the settings which say "Don't display the Getting Started welcome screen at logon".
Step 4: To ensure that the process has been successful, check on the "Enabled" when you are starting your computer the next time.
3. Using Command Prompt
Another popular method to bypass a Windows 10 Login Screen with password is to use the Command Prompt. To do so, simply follow these steps:
Step 1: You need to restart your computer and then press F8 so that you can enter "Safe Mode". You should then navigate to the "Advanced Options".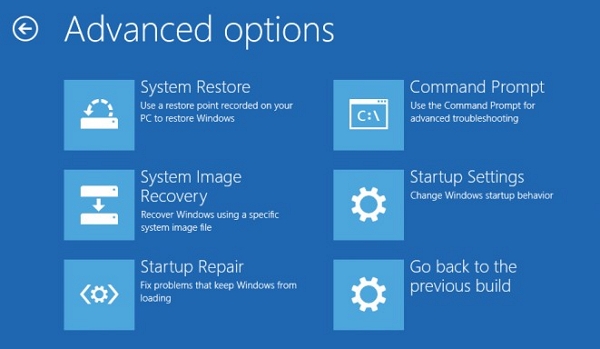 Step 2: Using the command prompt, you should select the Safe Mode from the 3 options provided.
Step 3: You should then choose administrator, the start and then Run. This will open a command prompt dialog box where you should type cmd.exe.
Step 4: The following step should be to type net user and then press Enter. All the accounts will be listed and you should select the one you wish to change.
Step 5: The command will be completed successfully and you will be notified that the password on the login screen has been removed.
Conclusion:
Bypassing Windows 10 login screen can save you from a lot of trouble especially when you lose your password. From the outlined methods, you can choose the one that suits your needs mainly depending on whether you have the password or not. Most people prefer using Passper WinSenior because it also has other helpful functions. Therefore, now you have the knowledge on how to bypass Windows 10 login screen effectively and as a result, you can use your computer more effectively.