Seeing as having a single Google account can help you access all Google services including Gmail, Google+ and YouTube, most people have a Google account. But in order to keep your professional and personal lives separate, you can find yourself having more than one Google account. Somewhere down the line, it is not inconceivable to find that you use one Google account more than the other and may therefore want to make it your default Google account.
But how do you change default Google account? This article will take a critical look and provide various solutions.
1. Setting or Changing Default Google Account on Computer
You can easily set or change default Google Account on your computer in the following simple steps:
Step 1: On any browser (preferable Google Chrome), open www.google.com or www.gmail.com.
Step 2: If you are logged in, log out of all accounts. To do that, click on your Avatar at the top-right corner and select "Sign Out".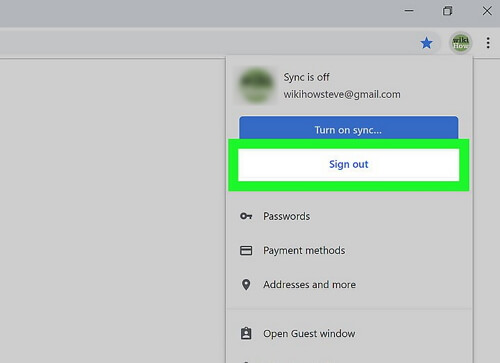 Step 3: Open the Gmail login page and log in using the account details for the account you want to set as the default account. Keep in mind that the first account you sign into will be your default account.
Step 4: Click on your Avatar again and select "Add Account" from the list of options presented.
You should now be able to add multiple accounts as needed.
2. How to Change Gmail Account if You Can't Log Out
If you can't log out of Gmail for one reason or another, you may not be able to use the solution above to change the default account. Here's how you can change it even if you can't log out:
Step 1: Click on the toolbar and select "Settings".
Step 2: Look for "Clear Browsing Data" (you may need to click on "Advanced" to find the option) and check "cookies and other site data".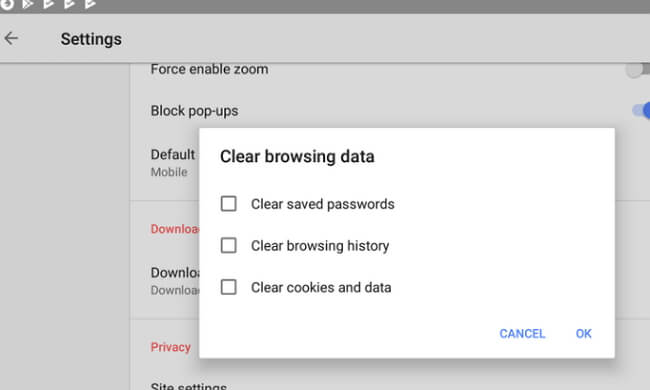 Step 3: Choose "All time" and then click on "clear data".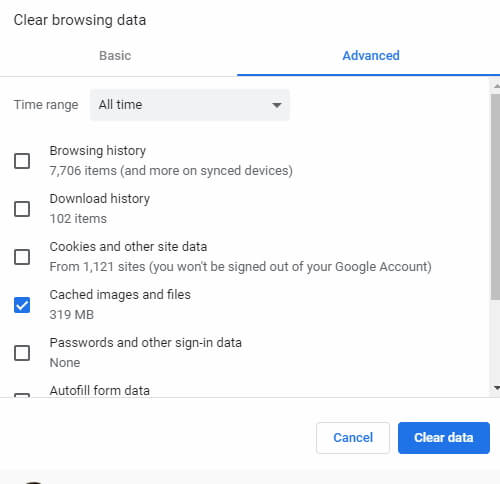 Step 4: Now log out of all Google accounts and log in using the account details for the account you want to set as the default.
The next time you open the Chrome, this will be your default account.
3. How to Set or Change Default Gmail Account on Android Phone
As you probably already know, you need a Google account to be able to use y our Android smartphone. It the only way to access some critical Android services like Google Play Store and many other apps. But once the device is set up, you can easily change the default Gmail account for Android. This is useful when the Gmail account you use for the Play Store and other services is not the same as your primary email account and you want to get notifications of your emails.
Here's how to change default Gmail account on Android:
Step 1: Before doing anything, it is important to back up all the data on the device to prevent any data loss in case something goes wrong.
Step 2: Now go to Settings > Accounts > Google and then tap on "More". In the options provided, select "Remove account" and tap "Remove Account" again when prompted to confirm the choice.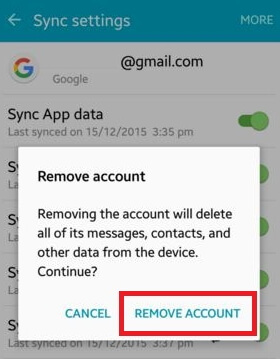 Step 3: Go back the "Accounts" screen and tap "Add Account". Select the type of account you would like to add and sign in. The new account will become the device's primary account.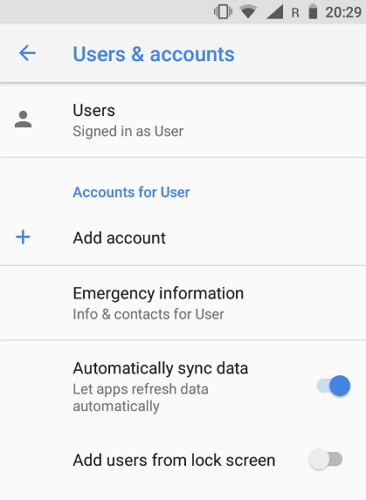 If you never want to use the old account again, you can delete it completely before adding a new one. To do that, go to Settings > Accounts and Privacy and select the Google account you want to delete. Choose the email account to replace the old one and it will now become the default Google account on your phone.

Note
You may not be able to replace your Gmail account on an Android device with a Yahoo or Hotmail email address. Doing so could cause other issues with your device's functionality.
Changing your default Google account is very simple: all you need is a good browser and access to the internet. The same cannot be said about your Windows password. When you lose your Windows password, you will likely be unable to access the computer and therefore be unable to use it. Most people in this situation will resort to reinstalling the Windows OS, but this will often result in total data loss.
If you ever find yourself in this situation, Passper WinSenior is a tool that can help you gain access to your computer without losing any data. It helps you create a bootable disc from which you can boot your device and then use WinSenior to reset or remove the password and even change or delete a Windows account if you want.