Have you forgotten your Windows 8.1 password? One of the easiest options is reinstalling Windows system if you did not have important data stored in the computer. However, in most cases, that is never the case. The process of reinstalling Windows can at times be time consuming and tedious task and you are never sure that you will recover your important files. Many people do wonder if there are other easy and fast ways to recover or reset their passwords without having to reinstall windows.
In case you have set a Windows 8 password reset disk, you can always use it to help you rest the password you have forgotten. However, just in case you did not take any precautionary measures earlier one and you did forget your password, you will not be in a position of creating any reset type disk without having to log into the Windows 8.1. In this article, we will be looking at the five different ways you can use to recover your Windows 8.1 password.
Method 1: Reset/Remove Windows 8.1 Password in Local Users and Groups
You will have to sign in using the administrative privileges before you can reset your forgotten password for the user account. The local users together with Groups are only present in the Enterprise editions and the 8.1 Pro. In case that doesn't solve your problem, then you have to check on the versatile Windows Password Key.
Step 1: Press Window and R key at the same time in order to open the Run dialog, key in lusrmgr.msc and then click OK.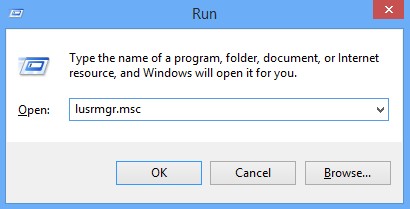 Step 2: From the pop up window, click Users on the left plane.
Step 3: One the local user account that you intend to change your password, right click and then click on set password. Click on proceed.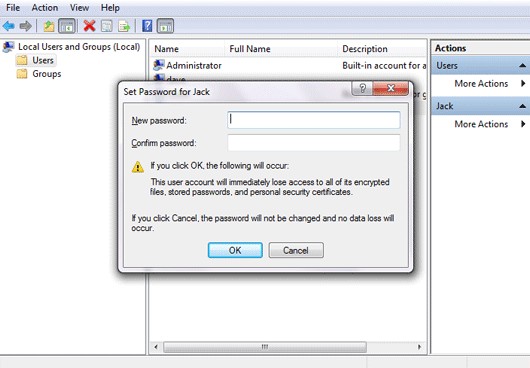 Step 4: In case you are interested in changing your Windows 8.1 Log on password, key in the new password two times and thereafter click on Ok. For you to remove the Windows 8.1 password, ensure all the password fields are left empty and click on Ok.
Method 2: Reset Windows 8.1 Password from Command Prompt
Here is how you can reset your Windows 8.1 password using the command prompt.
First, you have to ensure that you are logged in as the administrator.
Thereafter, open the power user task menu and move onto the elevated cmd.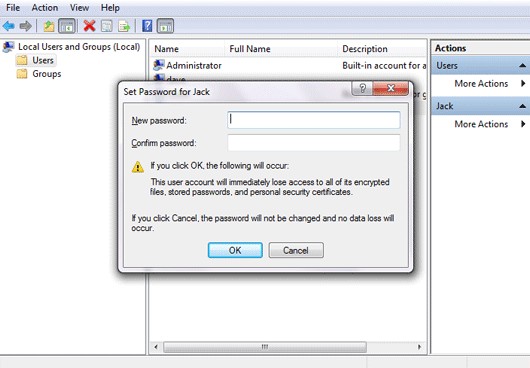 Key in the command "net user UserName NewPassword" and press thee enter button. In case you are interested in removing this password, you will have to replace the New Password with*.
Once reset password succeffully, close the Command Prompt.
Method3: Change Windows 8.1 Password in Control Panel
For you to be able to reset your Windows 8.1 password, you will first have to sign in as the administrator. Here's how:
Step 1: Open the control panel on the power user tasks menu and click on the User Account.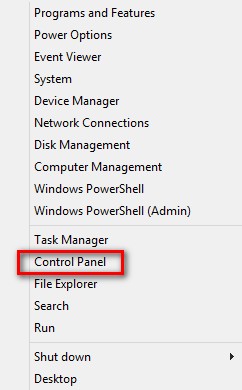 Step 2: Select Manage Another Account on the left pane.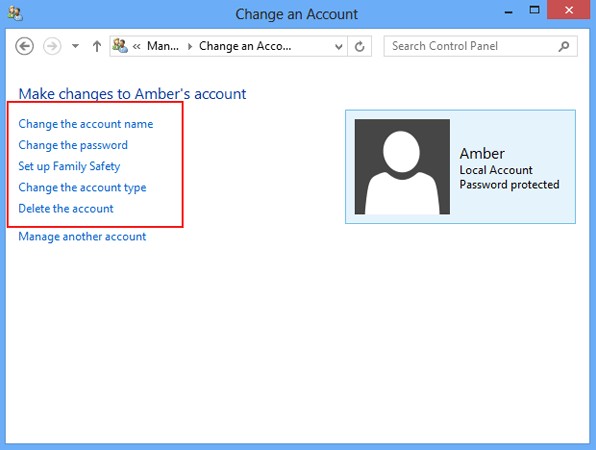 Step 3: Click on Yes when prompted by the User Account Control.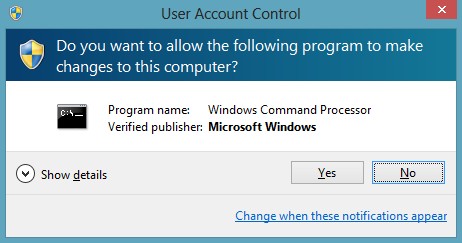 Step 4: Click onto the local user account protected password are you are interested in recovering and click "change password".
Step 5: In case you are interested in resetting the forgotten Windows 8.1 password, key in a new password two time and type the optional password hint of your preference.
Step 6: In order to do away with the lost Windows 8.1 password, you will have to leave all your password and password hint field empty.
Step 7: Lastly, click on the change password.
On the two above methods, you will be required to log in as the administrator in order to do the rest. However, in case you are the only user of the computer or you have lost your administrator password, you can always turn to Windows Password recover tool.
Method 4: Recover Windows 8.1 Password Online
In case you are using Microsoft account as your Windows 8.1 credentials, it is possible to reset the lost Windows 8.1 startup password using the following two methods.
Go to your Microsoft account setting online from any computer.
Click onto the https://account.live.com/summarypage.aspx and sign into your Microsoft account summary page.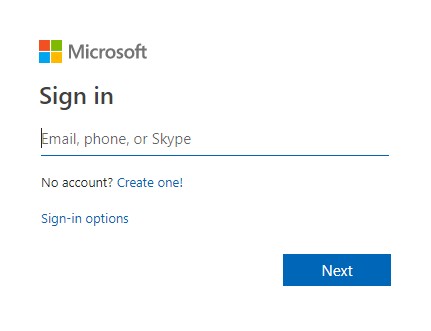 However, in case you have forgotten with your Microsoft account password, you can always click on the "can't access your account?" Key in your Microsoft account address and captcha all the characters accurately and click next. Choose an option for resetting your password. Email me the reset link or send a code to my phone or I cannot choose of any of the options.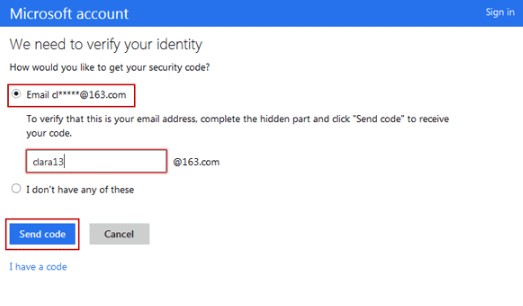 In case you are not in a position of remembering the Microsoft account password, immediately log into and move to account summary page and click on change password.
Key in your Microsoft account password and key in the new password two times before clicking on save.
Method 5: Recover Forgotten Windows Password with Passper WinSenior
The most reliable software to help you in resetting and hacking lost or forgotten Windows 8.1 password together is the Passper WinSenior. With this software, you can reset or reset your user and admin password instantly on Windows 10/8.1/8/7/XP/Vista without any data loss.
Follow the steps below in order to get started. First, download the Windows 8.1 password reset too on another computer.
Free DownloadFor Win 10/8/7/XP/Vista
Step 1: Put in a DVD/CD/USB flash drive on an accessible computer computer and hit Create button in order to start burning the password reset disk.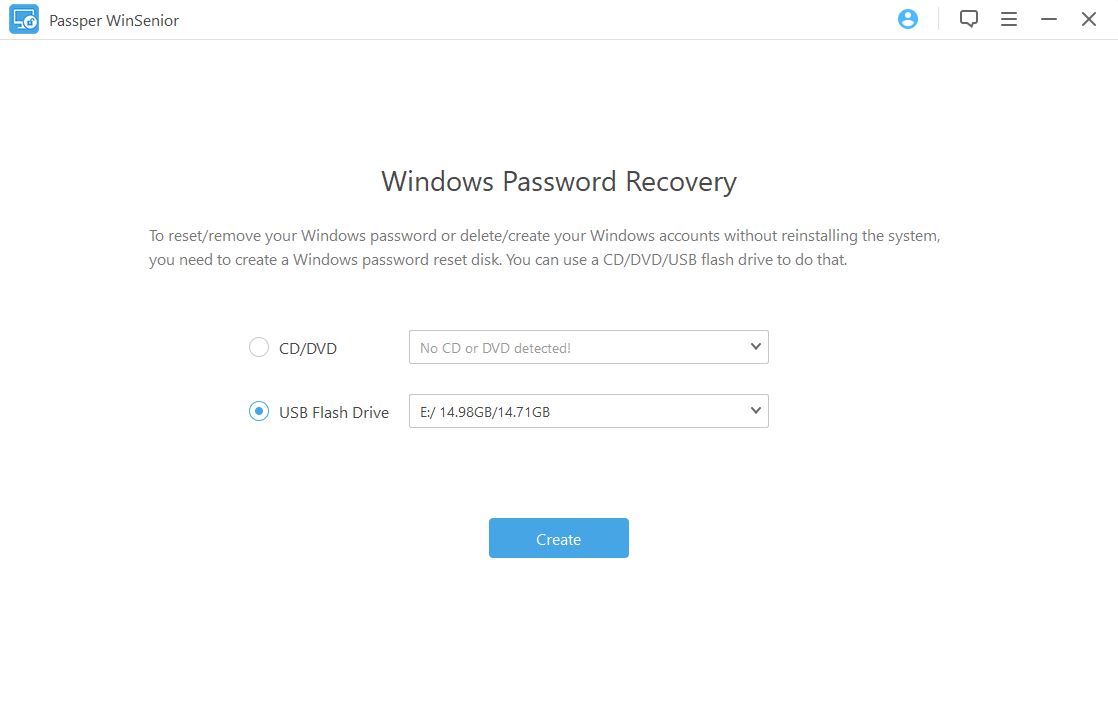 Step 2: Put in the newly burnt password reset disc to the computer which has been locked, and get your device into Boot Menu by following the on-screen instructions. Once successfully entered Boot menu, choose your bootable disk and press Enter button. Then you will see the interface of this program.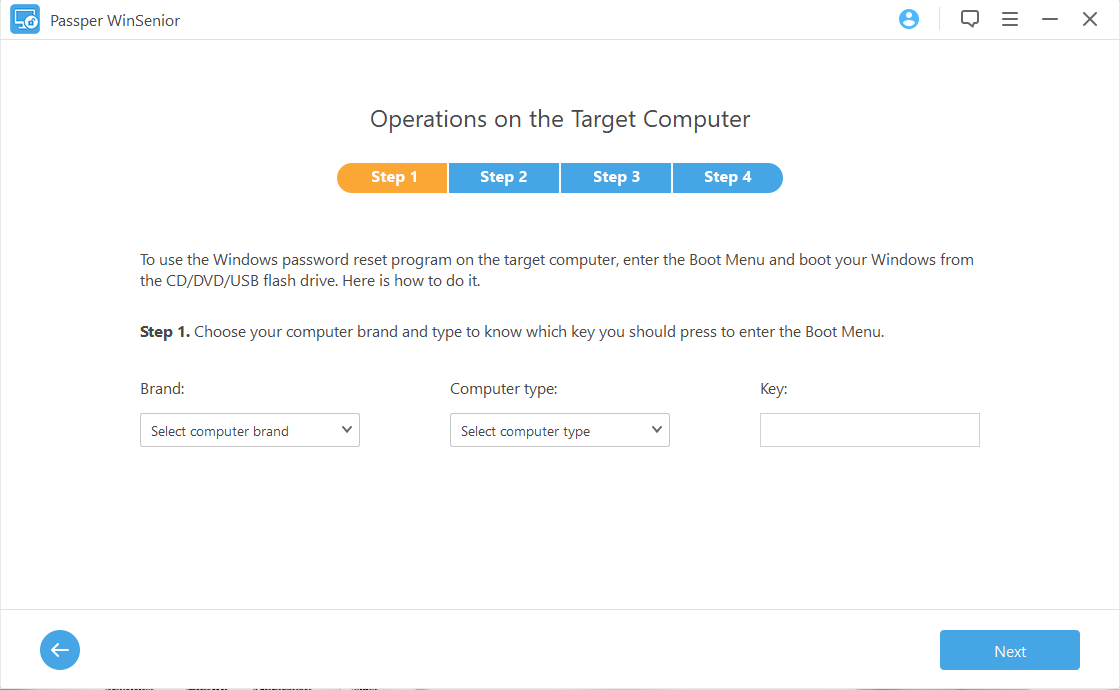 Step 3: Select the operating system you currently used, choose Reset Windows Password option and the user account you want to reset password for, then enter the target new password.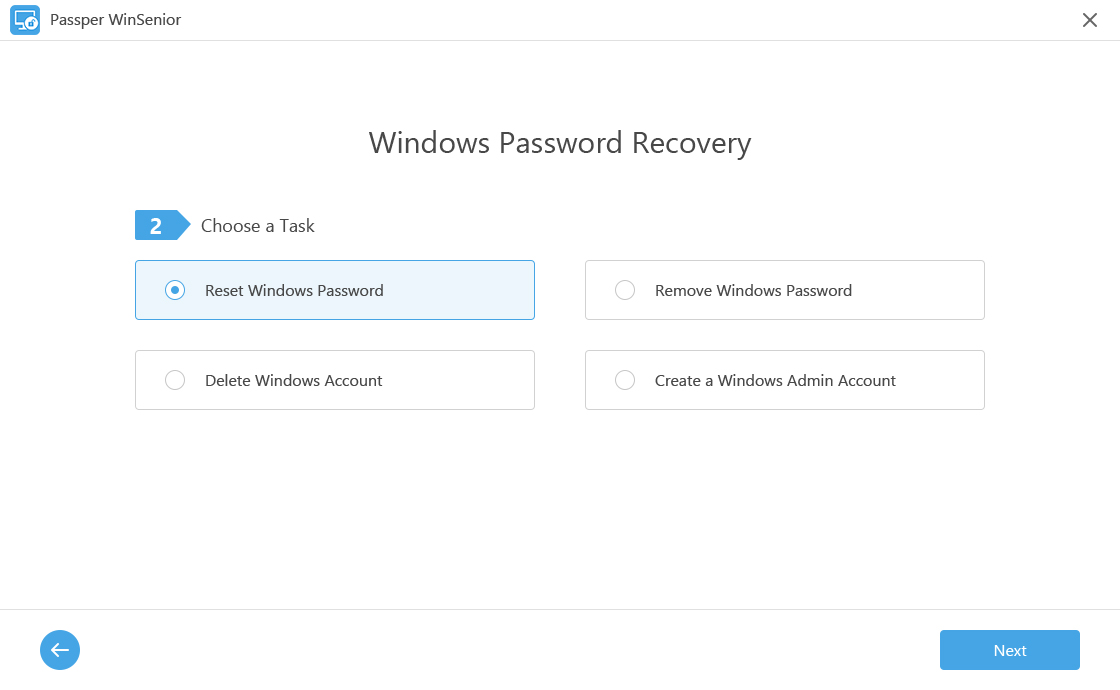 After all these, you can login to windows with the new password.
Conclusion
The above password rest options for your Windows 8.1 are very important for any computer administrator or use and it is highly recommended for one to known any of them just in case he or she forgets with the password. The article covers all the situations one might encounter when it comes to Windows 8.1 password reset.