Fed up  with always being required to enter the password  when you login into Windows 8,1, want to find  a solution to remove it so that you can login in without password? Despite not being that  great security wise, there are several ways one can remove or reset a Windows  password without passing through the security checks from online form of  Microsoft or having an administrative access.   In this  article, we will elaborate some ways on how to remove password from Windows  8.1. Just check it out!
Method 1: Remove Password on Windows 8.1 with Netplwiz
The easiest way you were given to remove Windows  password is using a user account managing tool - Netplwiz. Just follow the steps  below:
Step 1: Enter"netplwiz" in the search bar located  at the left bottom your PC and click on Enter.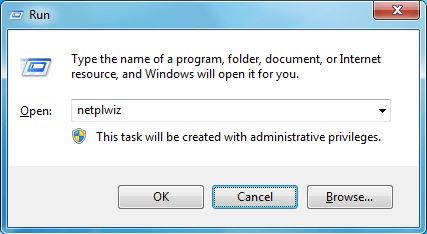 Step 2: Select the account you want to remove  password for  and uncheck the"Users must enter a user name and password to use this computer" check box. Then hit"Apply".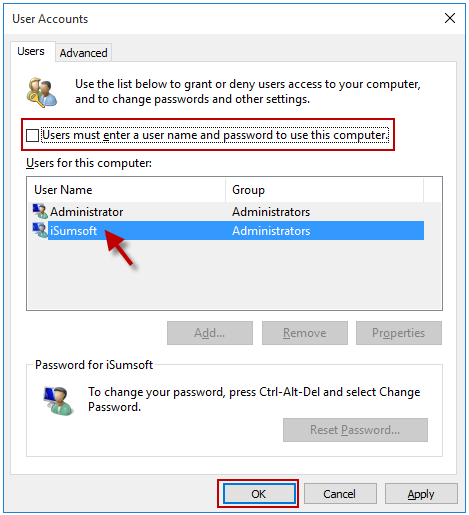 After all these, you can login to Windows without  enter password next time.
Method 2: Remove Password on  Windows 8.1 with Command
Also, you can get  rid of the password from  Windows 8.1 with  command prompt, below is the detailed steps:
Step 1: Right Click  the Start from the left-bottom corner of your desktop and  right-click on"Start".
Step 2: Select"Command Prompt (Admin)" from the list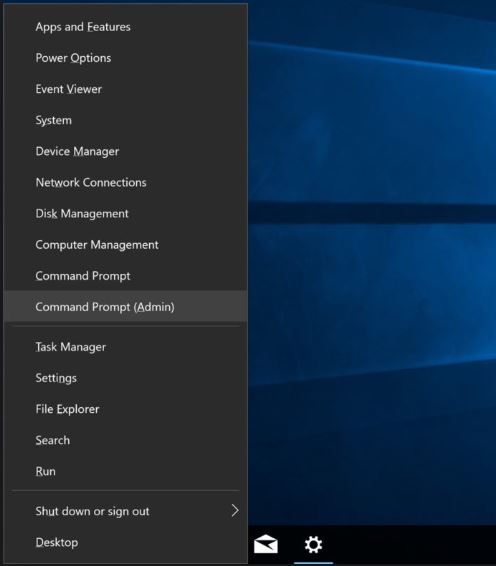 This will launch the"Command Prompt", then type the following command to remove the password. Substitute  username for your account's name, and leave the new password blank.
This is how you  can remove password from Windows 8.1 with command prompt.
Method 3: Remove  Password from Windows 8.1 Using Passper WinSenior
What if you forgot the password, then the above 2  methods doesn't work. You need to take advantage of a third party password  recovery tool. Passper  WinSenior is a good  option which is designed to recover lost user or admin password on Windows  10/8.1/8/7/XP/Vista without reinstall operating system.  Below are steps you need to follow when using it.
Have  the Passper  WinSenior downloaded and installed onto your computer which has been unlocked  and available. Put in the removable disk on an accessible computer. You can burn the software of consider  using the USB drive.
Free DownloadFor Win 10/8/7/XP/Vista
Step 1: Choose your removable disk and click on  Create button to start creating. After completing the process, the dialog box will  immediately pop up on the screen where it will be mentioned as complete.  Thereafter, click OK and remove the removable disk.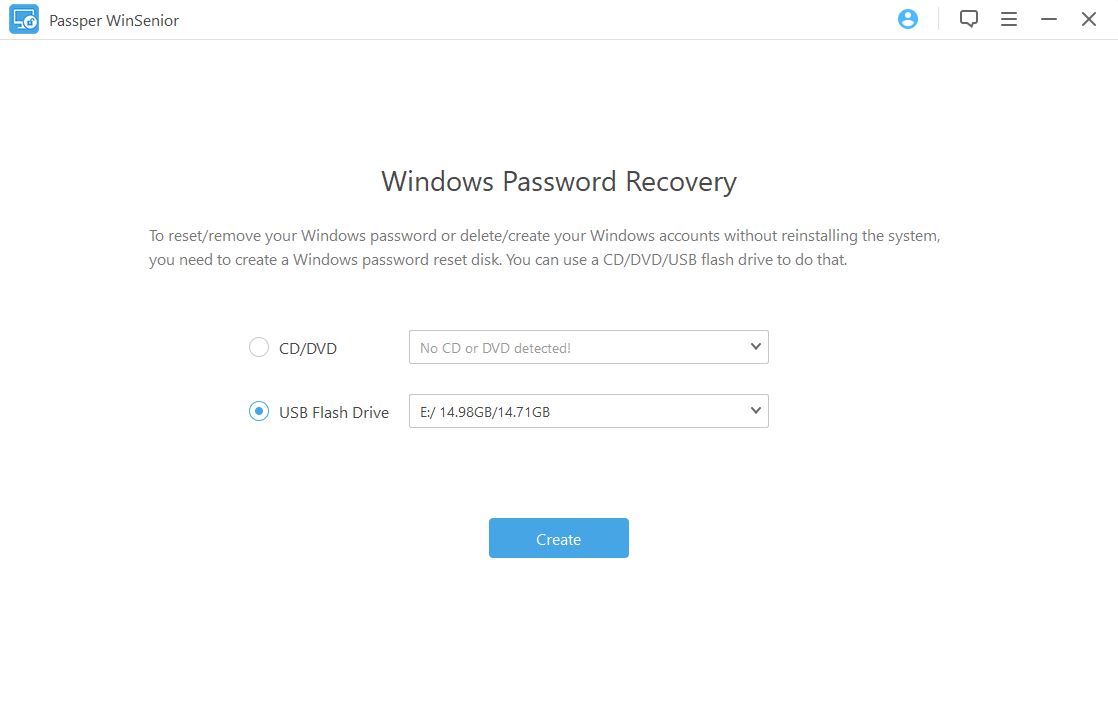 Step 2: Put  in the USB drive inside your locked computer.   Then select the brand and type of your computer,  then you will get the key you should press to enter boot menu. Keep pressing  the key you just got until you successfully enter the boot menu page. Select your  device and hit Enter button. Then the interface of Passper WinSenior will  appear.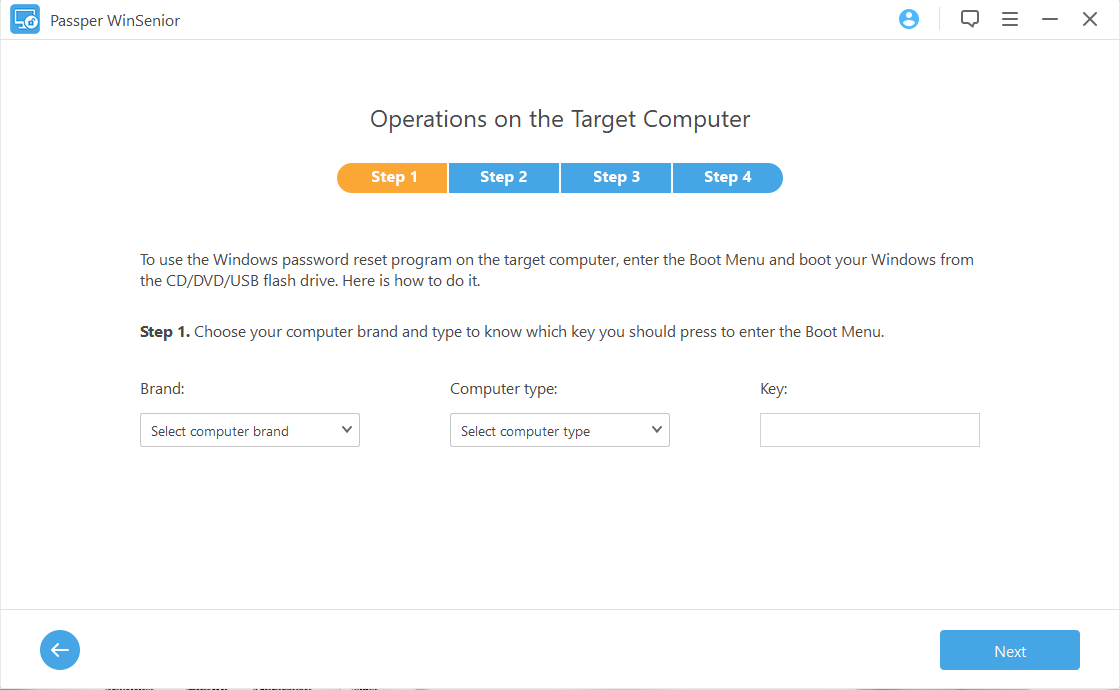 Step 3:  Choose your operating system on the window,  then select Remove Windows password from the interface and click Next.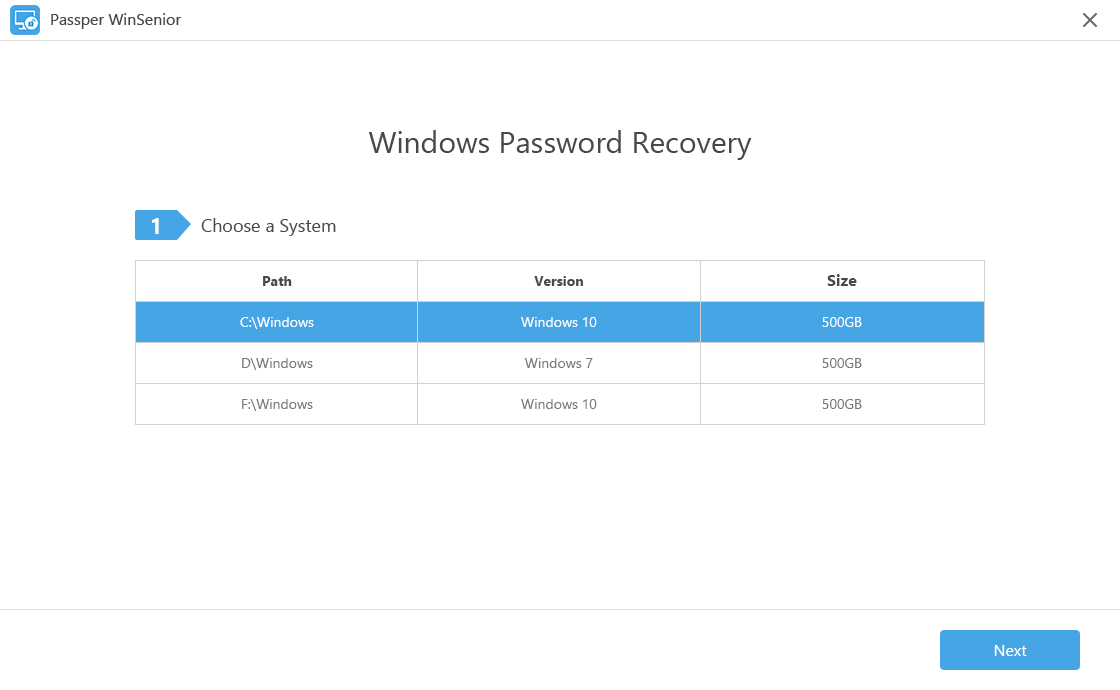 Step 4: Choose your target user account you  want to remove password from and click Next button.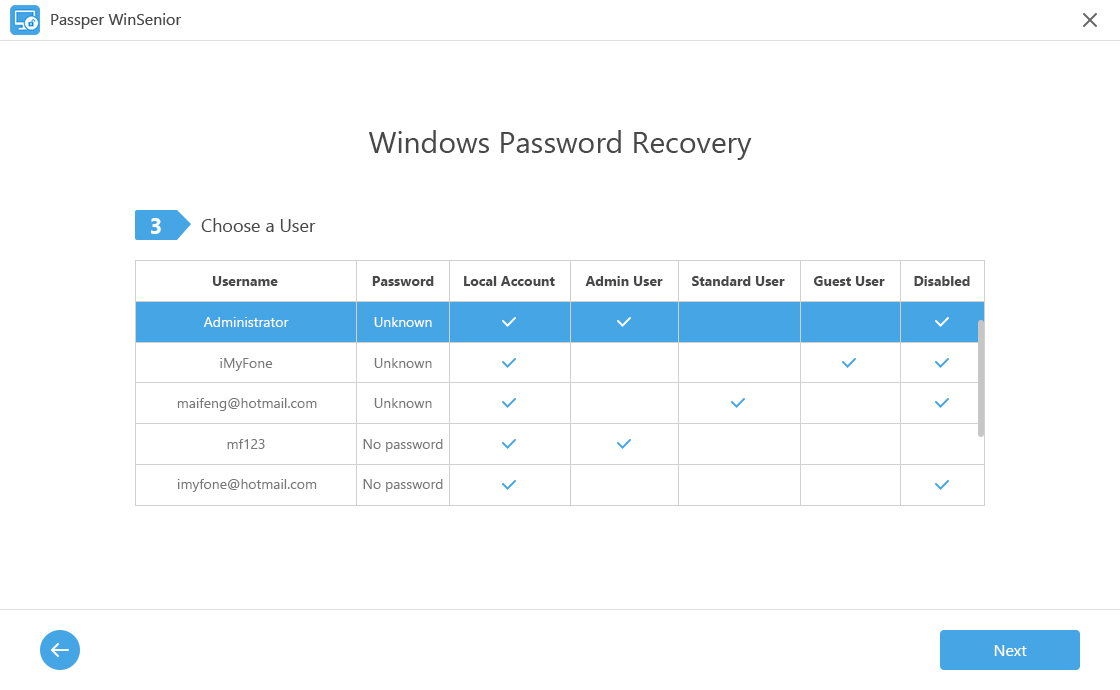 The  removing process will start in the process section. The password will be reset  to blank. In order to apply the changes, reboot your computer.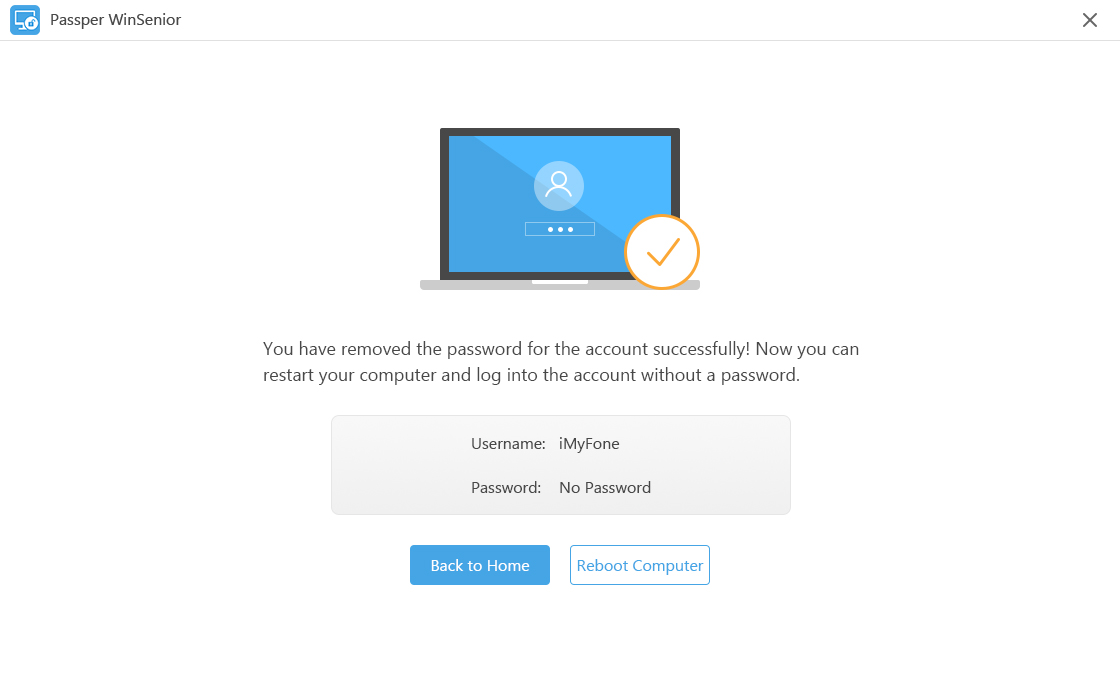 Extra  Tips: How to Prevent Future Forgotten  Password Issue
It  can be disastrous when you forget your computer or online account password.  However, this does happen to many people at one point of their lives. With lots of things happening on a  daily basis, one can easily lose track of a password especially if they are  having several of them for different accounts.
We  do have a great deal where one can easily retrieve a password in case they have  forgotten even if the provider of the account is not privy to that type of  information. However, before you call it a goner, it is appropriate that you do  take some time and critically think about your password choice.
There  is an option of setting up a completely new alternative login methods using  personal computer settings application. When back onto your Windows account, it  will be appropriate if you can consider setting some alternative methods of  logging in like use of picture password or PIN which you can always use anytime  you forget your password.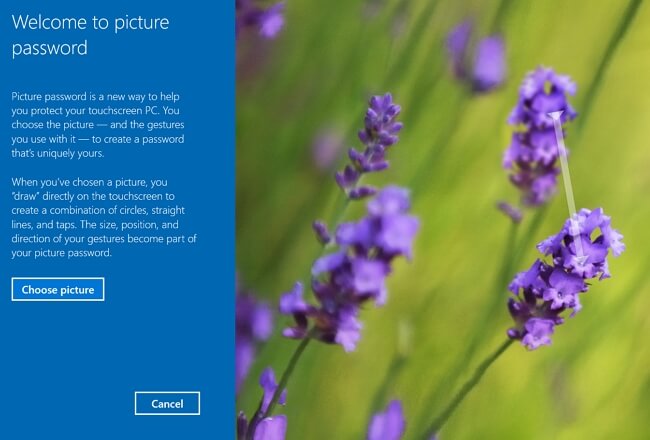 In  case you are using a local Windows 8.1 account, it is possible to create a reset  password disk by using a flash drive via the User account settings in the  control panel.  In case you ever forget  your password even if it has been changed since you made the reset disk, you  can always plug in the USB flash drive to help you reset your password.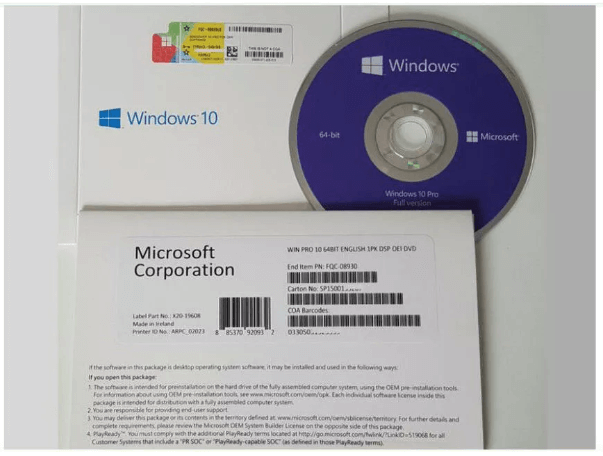 There  is a somewhat similar function for resetting the password that exists for  Microsoft account. It is possible to come up with a Microsoft recovery code  which you can always save and use it at a later time whenever you forget your  password.  
Conclusion:
Whenever  you forget with your Windows login password and cannot afford to lose your  important files stored in your computer, one of the most effective methods is  using the Passper WinSenior to help you in resetting to a blank and log in  without using password protection. There is also the option of burning a  password reset disk on a DVD or USB for future use.