Microsoft are providing a frequent upgrade of Windows 10 in the guise of the new version. What came as a surprise is that for you have new Windows 10 upgrade you must be in have product activation key famously regarded as the license. Once you activate Windows 10 permanently you would not be getting the frequently annoying "Your Windows License will expire soon" pop-up notification, get minimal exposure to malware attack, avoid the system being stuck after long hours of running, no more system crashing anyhow, and more. So in this article, we will show you the full list of product key of Windows 10 and how to permanently activate it, now let dive right in.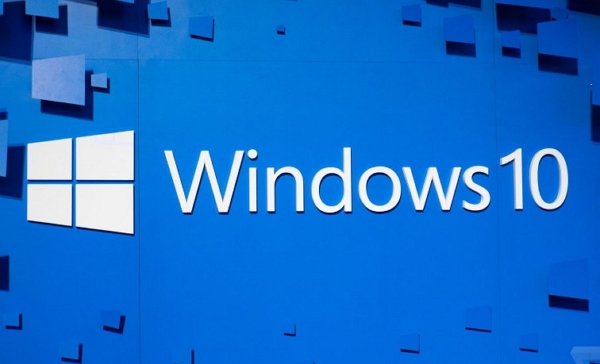 Part 1: The Full List of Free Product Key for All Versions
First and foremost, upon thinking about to carry out Windows 10 activate maneuver you must have the product activation Key. The product activation Key is given by Microsoft Inc. and their licensed distributors like Amazon after digging deep to your pocket. Perhaps, being that pricey is a disadvantage for you going seeking the Product key legally. What has come as a remedy to this is a readily available Windows 10 activator which feasibly generates Windows 10 Activation Key.
Nonetheless, there are freely available product keys. They are generic product license and are secure to be employed to activate Windows 10 permanently. Check the right key for your Windows 10 system below.
Windows 10 Pro:
TPYNC-4J6KF-4B4GP-2HD89-7XMP6

2BXNW-6CGWX-9BXPV-YJ996-GMT6T

NRTT2-86GJM-T969G-8BCBH-BDWXG

XC88X-9N9QX-CDRVP-4XV22-RVV26

TNM78-FJKXR-P26YV-GP8MB-JK8XG

TR8NX-K7KPD-YTRW3-XTHKX-KQBP6

8N67H-M3CY9-QT7C4-2TR7M-TXYCV
Windows 10 Core:
KTNPV-KTRK4-3RRR8-39X6W-W44T3
Windows 10 Enterprise:
CKFK9-QNGF2-D34FM-99QX3-8XC4K

NPPR9-FWDCX-D2C8J-H872K-2YT43
Windows 10 Core Single Language:
JPYNH-XTFCR-372YJ-YJJ3Q-G83YB
Part 2: 2 Ways to Activate Windows 10 Permanently
Already you have seen and noted its utterly almost impossible to bypass Windows activation without the product key. However, once you have the product key without considering the manner in which you acquired it becomes so easy to activate it.
Simply access "Update & Security" option from the "Settings" menu and then click the "Activation" tab and follow the on-screen instructions to complete. This is not the only handy and affordable way to activate Windows 10 permanently. Keep on reading to know the additional 2 ways to ahiceve it without product key.
1. Activate Windows 10 Permanently using Command Prompt
This is an effective way to activate Windows 10 without necessarily having a product license. Even though some users find using this method to be intimidating we assure you once you grasp all workaround, youll appreciate how clear and simple it is. The only prerequisite for you to use this method is to know the right version of your Windows 10 to get the correct CMD manual. In this article we a taking the case of activating Windows 10 Enterprise.
Step 1. Go to the Windows start menu and click "Cortana". Enter "CMD" on the Cortana search bar. When CMD program appears right-click on it and then select "Run as administrator".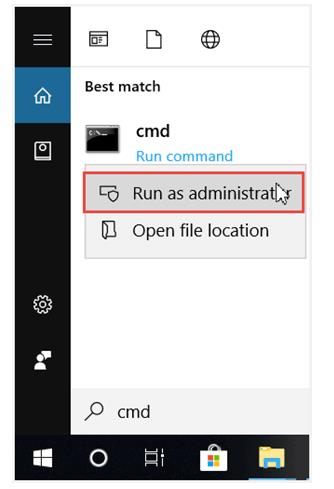 Step 2. Copy the "slmgr.vbs /upk" command line and paste on the command prompt. After which you can tap the "Enter" key on the keyboard to run it. Once it completes executing the command a notification will appear on the screen.

Step 3. Copy and paste this "slmgr /ipk NPPR9-FWDCX-D2C8J-H872K-2YT43" command on the command to install product key.

Step 4. Next, run "slmgr /skms zh.us.to" to assign the machine zh.us.to name.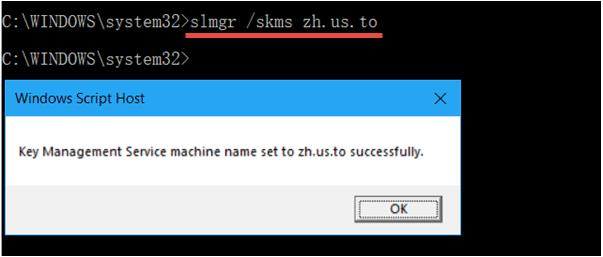 Step 5. Finally, run "slmgr /ato" command on your computer.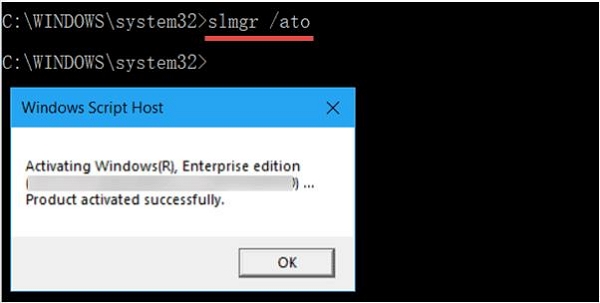 2. Activate Windows 10 Permanently with Windows 10 Activator
There are a good number of utilities which are great enough without the product key. They are powerful, reliable and will not harm your machine. Activated Windows 10 will be genuine and whenever there is a new update youll effectively upgrade.  Here, well show you how to activate Windows 10 using KMSpico.
Step 1. Download Windows 10 activator – KMSpico by following the download link provided on the softwares official website, https://www.getkmspico.com/download.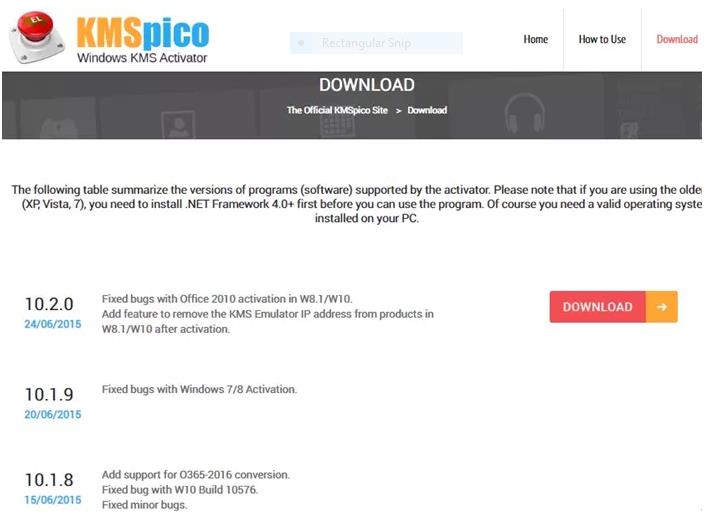 Step 2. Open KMSpico file Activator using the WinRAR program and install it on your PC.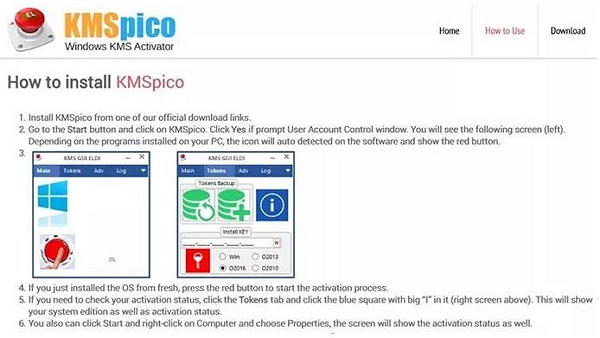 Step 3. Now, disable the internet connection. More importantly, disable Windows Defender and antivirus software in case its already installed on your Windows 10 PC.
Step 4. Launch KMSpico. Upon accessing primary Window click on the "Red Activate" button. Once you click the said button Windows 10 will automatically be permanently updated along with all the Microsoft products that are installed on the Machine like Microsoft office, Visual studio, and more.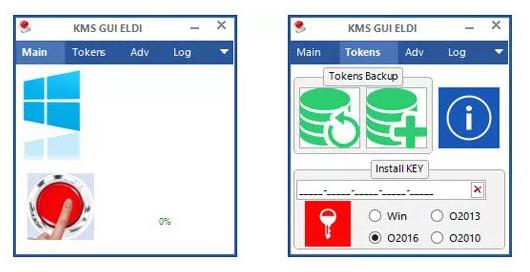 Part 3: How to Reset Windows 10 Login Password
Resetting Windows 10 login password is a delicate process which prompts you to employ powerful third-party software – Passper WinSenior. Passper WinSenior was designed with purposely to deal with Windows password issue. As can be seen from its official webpage it can effectively recover all Windows password no matter the situation without reformatting or restoring the system. Only3 simple steps, you can get back your password with no data loss. Without much ado, check the manual to reset Windows 10 login password below.
Free Download For win 10/8.1/8/7/XP
Step 1Insert a blank CD/DVD/USB flash drive into an accessible computer, click Create button to start burning password reset disk. Once done, eject the burned disk.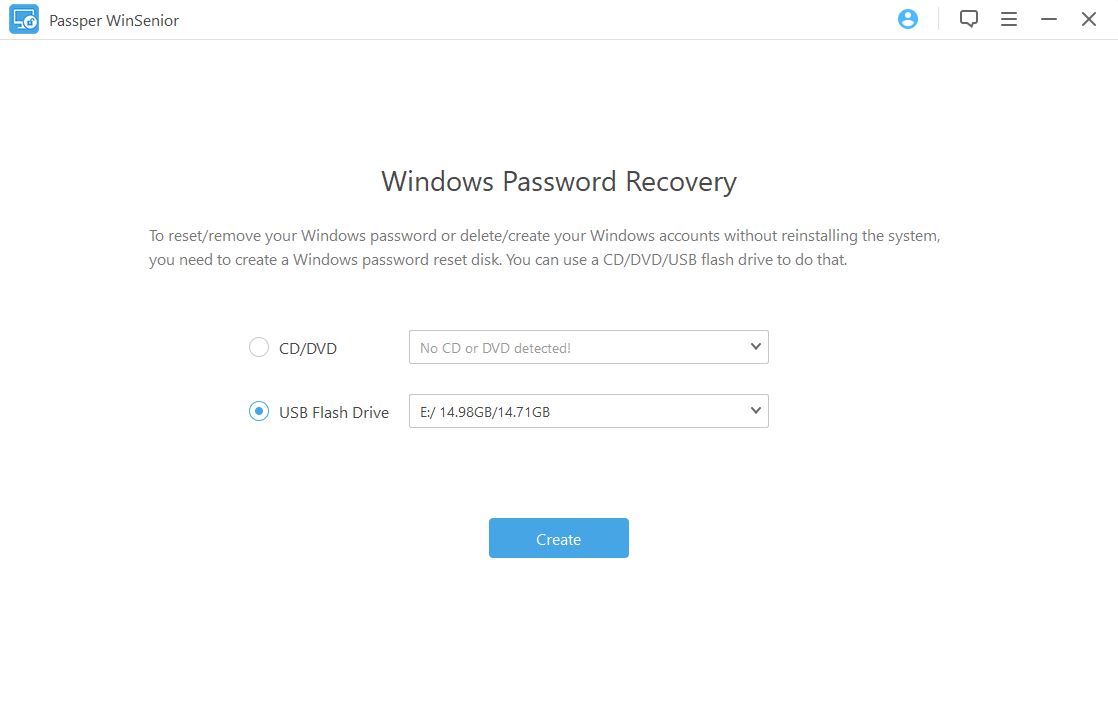 Step 2Select "Reset Windows Password" from the list of action options on the interface. Click "Next".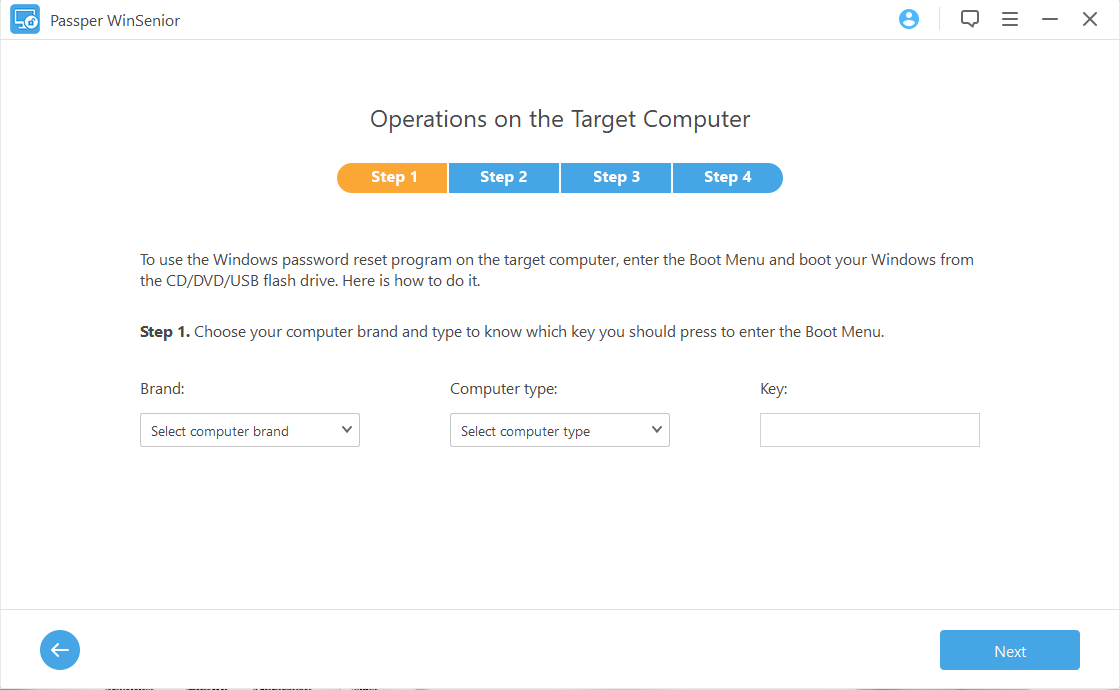 Step 3Now, select the right user account which you intend to reset the password. Click "Next". Provide the preferred new password and then click "Reset". The password reset process will take a few seconds to complete. Once completed click "Reboot" computer. Eject the password reset drive and again click "Reboot Computer" to confirm the reboot computer action. Use the new password once the computer powers on.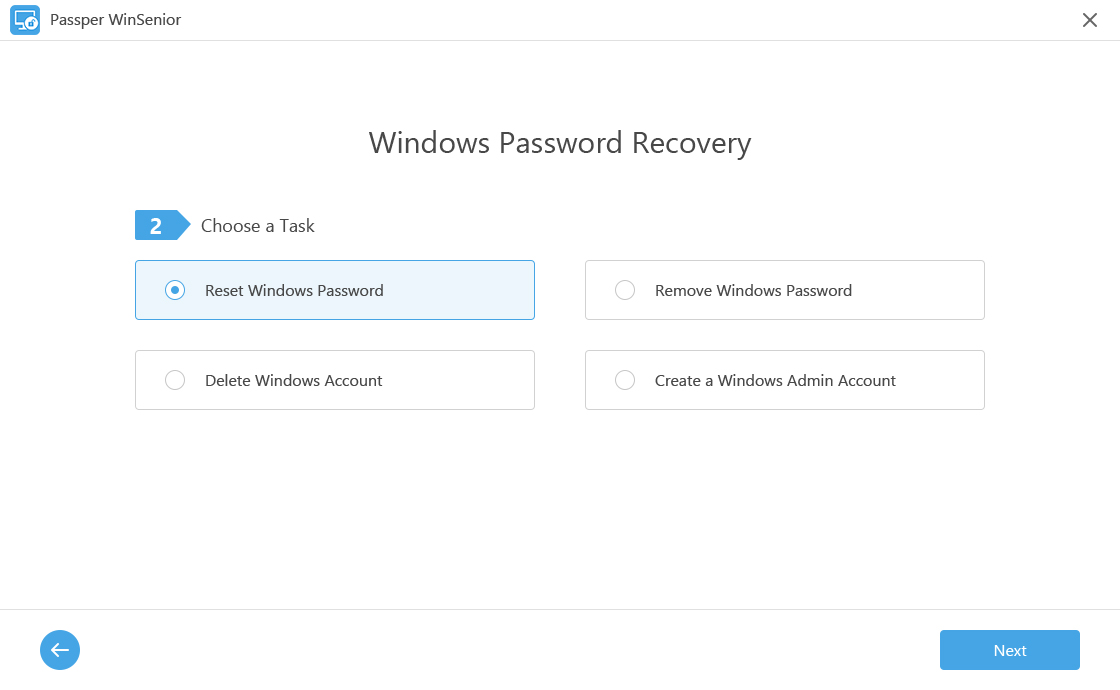 Conclusion
The process of activating Windows 10 is perhaps very easy. Settle for the method you find comfortable to activate Windows 10 permanently. However, each time you are being faced with Windows Password issue we recommend Passper WinSenior to use and effortlessly solve the issue.