When setting up a password for your Windows computer, you may already know that the best password is one with complex characters that ensure its strength. A stronger password is harder to crack but it can also pose its own issues. One of these issues is the fact that sometimes you may forget the password. If that happens, it can be difficult to gain access to your Windows system.
This is where Windows password recovery tools like Ophcrack come in. Many can be quite effective in helping you recover even the most complex passwords. Ophcrack has been known to be one of the best tools to help you recover your Windows password. But are there other alternatives? In this article, we take a look at Ophcrack and its best alternative.
1. What is Ophcrack?
Ophcrack is a password recovery application for Windows that works using the LM and NTLM hashes to unlock the password through the encrypted rainbow table. Because of the way it works, it is one of the most powerful password recovery tools and has a very high success rate. But it often doesn't work on some versions of Windows particularly Windows 10 and even when it does find the password, there are some users who have reported that the password can fail to unlock Windows.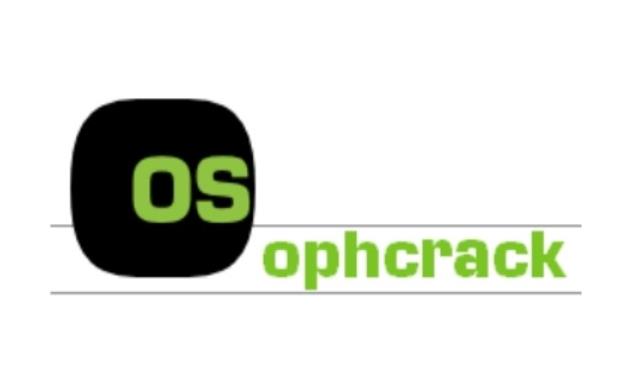 2. Possible Reasons Why Ophcrack Doesn't Work
Although Ophcrack can have a high recovery rate, there are some instances when the password can fail to work. Some of the errors that can cause this discrepancy include the following:
The program may not find or load tables.

There are no partitions that contain hashes.

The computer is not booting from USB.

There is no X server running .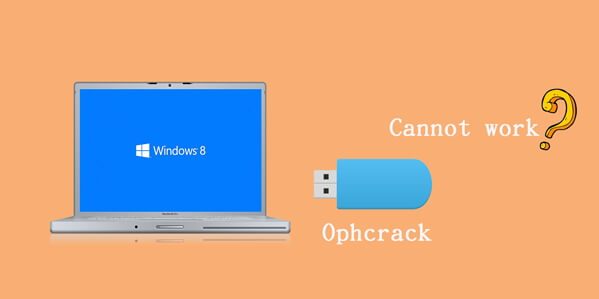 3. The Best Ophcrack Alternative: Passper WinSenior
Passper WinSenior can help you reset or remove your Windows password in an effective and efficient manner. It is perhaps the best alternative to Ophcrack since unlike Ophcrack, WinSenior will work 100% of the time regardless of the complexity of the password. It also works with all versions of Windows and can do more than just reset or remove the password, allowing you to also create a new Windows account or delete an existing Windows account. It works by creating a bootable CD/DVD or USB disc that you can then use to access Windows and reset or remove the password.
Free Download for Win 10/8.1/8/7/XP
Here's how to use Passper WinSenior to recover Windows password.
Step 1: If you can't access Windows on your computer, install WinSenior on an accessible computer and then insert the CD/DVD or USB to create a bootable disc. Eject the disc when the burning process is complete.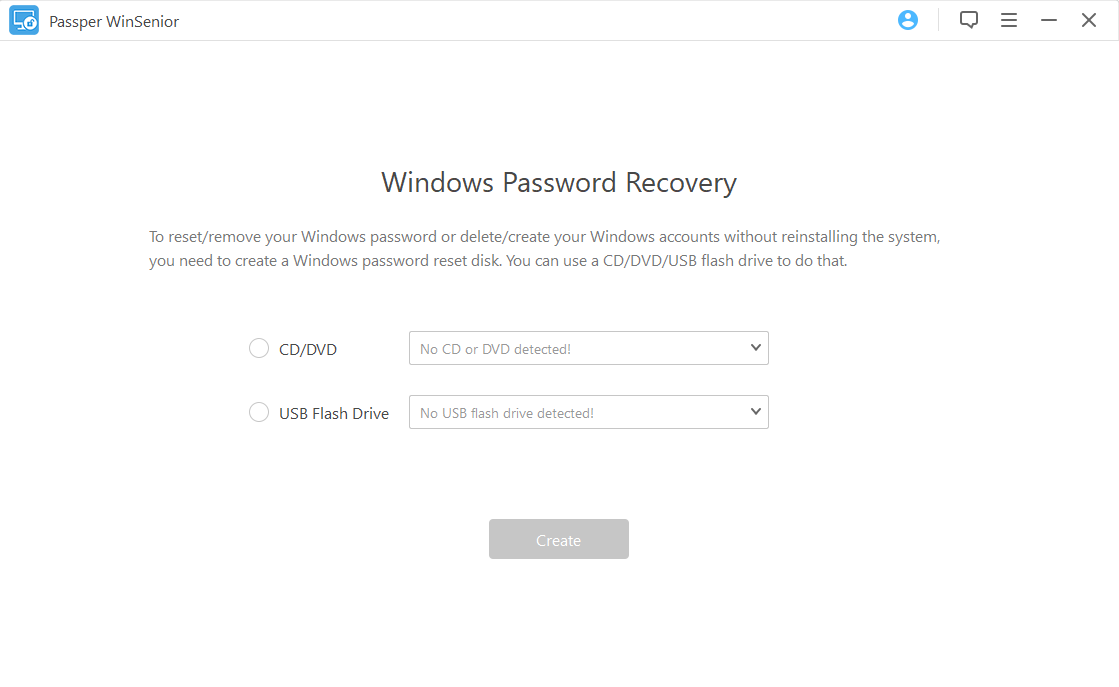 Step 2: Now insert the bootable disc into your computer and follow the on-screen instructions to enter the boot menu.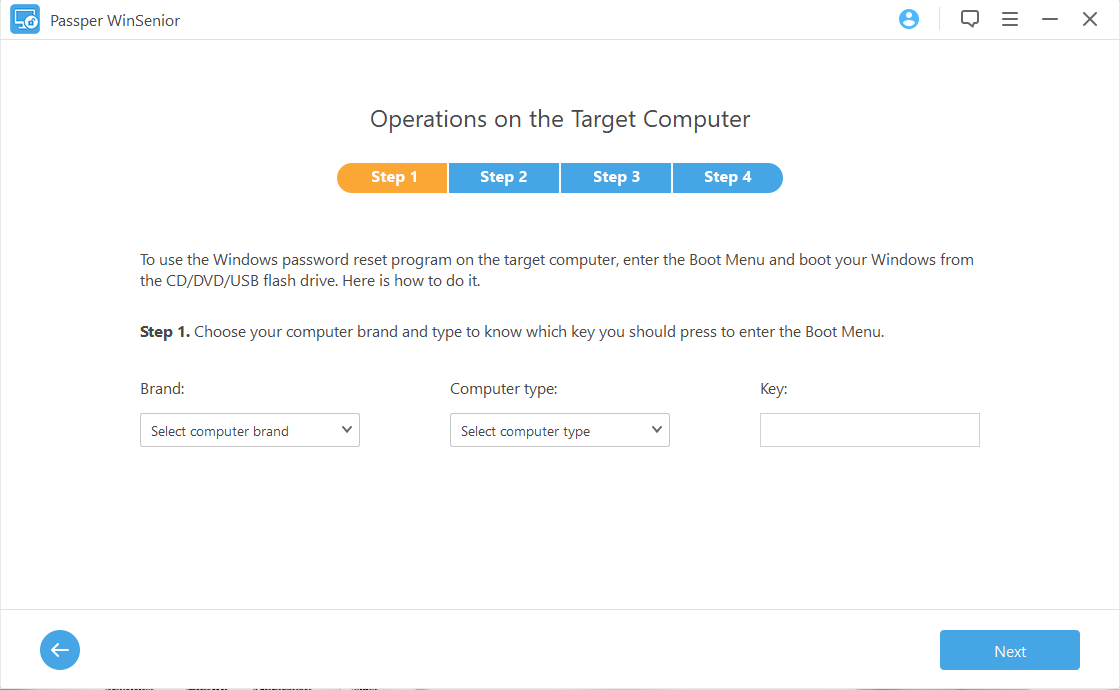 Step 3: In the resultant window, click on "Reset Windows Password" and click next to select the account. Enter the new password you would like to use and the password will be reset.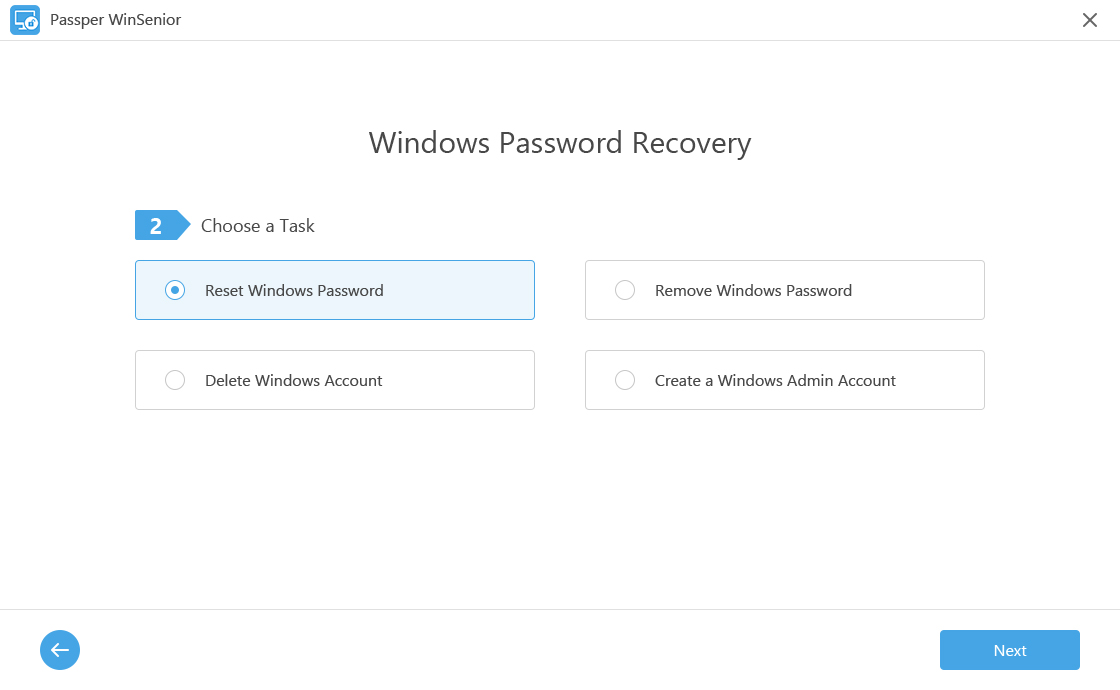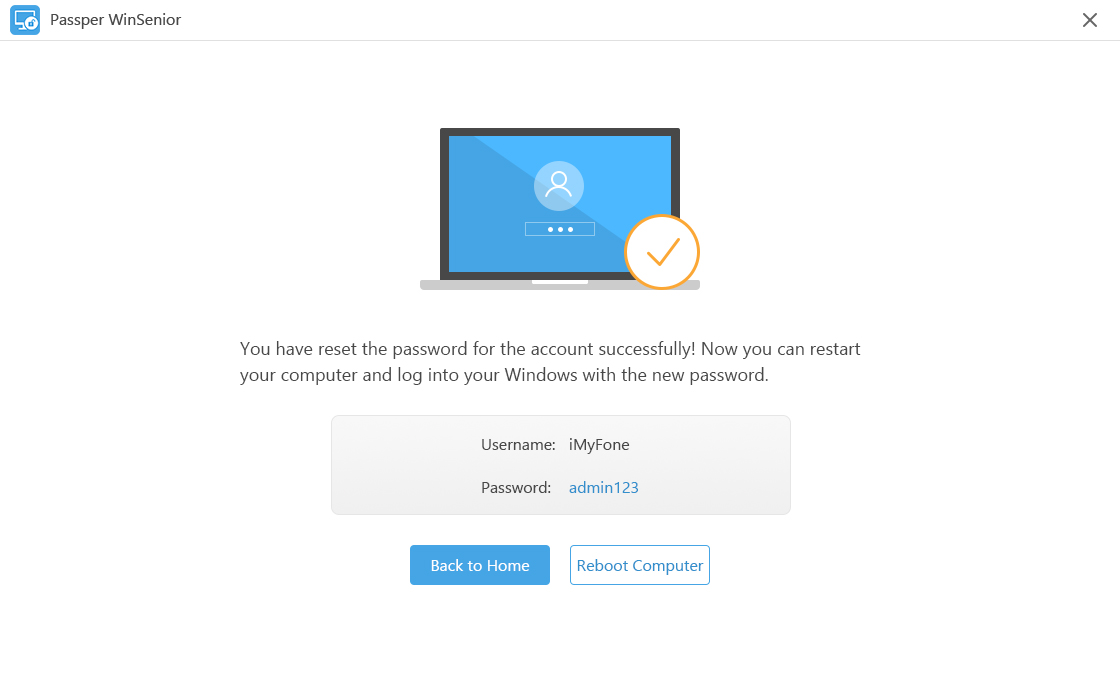 Once the computer reboots, you can use the new password to access the locked computer.
4. Other Ophcrack Alternatives
Active@ Password Changer
Active@ Password changer is another program that you can use to recover Windows passwords in a few simple steps. Unlike most other programs of its kind though, it is not very user friendly.
Pros:
It can recover a password without affecting the data on the computer.

It has a relatively high recovery rate.
Cons:
It is a complicated program that may not be ideal for beginners.

It doesn't work for 64-bit OS versions.

It doesn't work for UEFI-based computers.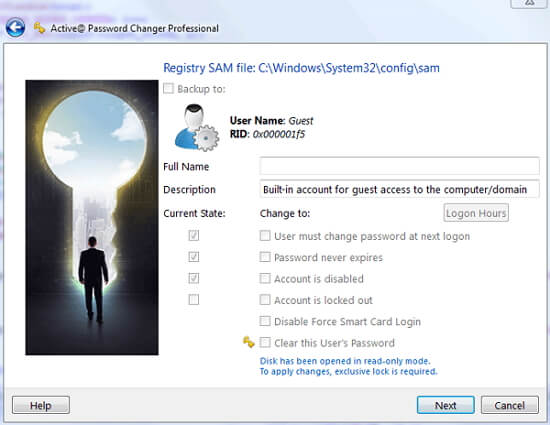 John the Ripper
This is a free alternative to Ophcrack that you can use to recover the password on any Windows operating system including Windows 10. It combines very many different types of password recovery tools to create one effective solution.
Pros:
It is free to download and use.
Cons:
It uses the command line which can be complicated for many users.

You will also need to log in to your administrator account to use it which can be a problem when you've lost the password to your admin account.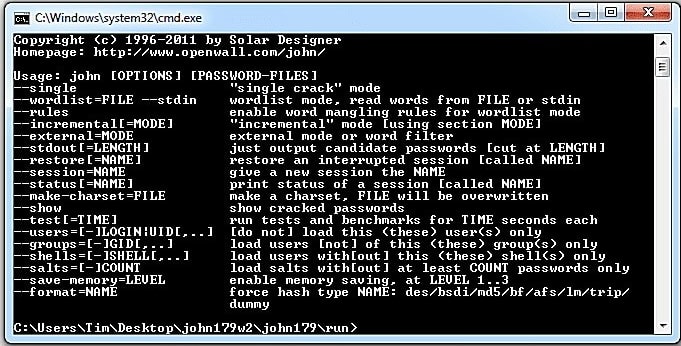 Cain & Abel
Cain & Abel is another free password recovery tool for Windows that combines several attack modes to help you recover a Windows password. This program finds the password by searching the system cache and analyzing the logs while employing brute force password attacking methods.
Pros:
It is free to use.

It has very high success rate.
Cons:
You must download the "Rainbow Tales" separately from other sources online.

It must be installed on the computer's hard drive, which means it may not be useful if you can't gain access to your computer.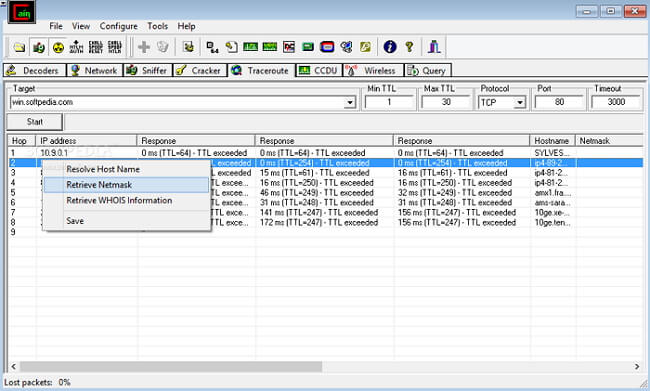 Offline NT Password and Registry Editor
Offline NT Password and Registry Editor can be useful in helping you reset your Windows password. It is compatible with all versions of Windows including 64-bit systems. It also works offline where you can use a bootable disc to reset Windows and it will detect locked user accounts, offering you a chance to unlock them.
Pros:
It works for all versions of Windows.

It can be used offline, making it an ideal choice when you can't access your computer.
Cons:
It uses a command line- like interface that can be intimidating for beginners.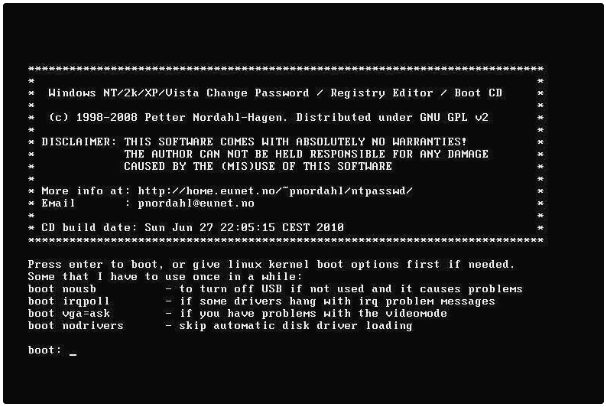 One of the advantages of using Ophcrack is that is completely free to use. But as we have seen, there are other free programs but they have shortcomings that may not allow you to recover the password when you don't have access to your computer. Passper Windows Password Recovery is the only program that works every time to reset or remove the password even when you can't access Windows.