There are many reasons why your PDF goes blank, and we will talk about them later in the article. First, however, we need to talk about why this issue is crucial for us to address. For example, you could be in the middle of an important meeting or presentation, and the PDF you just opened has gone blank. Now that is very awkward and unprofessional. Hence, in a guide, we have discussed how there are some quick fixes to this solution, which can save you from embarrassment and come in quite handy as well.
Part1. Why PDF goes blank
There are many reasons why your PDF can go blank when opened. One of the most common reasons is that your Wi-Fi must not be strong enough, and there are frequent disconnections, which cause an error with the downloading and loading of the PDF data.
Moreover, the PDF might be incompatible with your PDF reader, and hence you should check if the reader supports the PDF file type before you proceed. Moreover, when working with PDFs, choose a compatible reader with most types.
Moreover, you should ensure that you closed your PDF file correctly and gave the PC enough time to process it. Force closing or using abrupt program closing techniques can result in lost data, which can, in turn, result in your PDF opening to a blank page the next time you try accessing it.
There is another reason why your PDF is blank when open, and that is maybe because the PDF file you are trying to access might not be available in the directory.
Part2. How to fix PDF goes blank
There are plenty of quick fixes which can help you avoid this issue and open your documents ideally. Although these fixes do not guarantee that you will be able to load your blank PDF, these can be useful and will work in 99 per cent of the cases.
Repair Softwares

There are many ways you can repair your corrupt PDF, which loads as a blank page. Multiple recovery tools and software online can recover and restore your PDFs without damaging or losing their data. This software does so without modifying the data. These tools are readily available online, and you can find one with just a few searches, although you make sure that the software is reliable and has good user reviews. You can find good software free and hence do not pay unnecessarily for premium software.
Download the file

Another quick fix, which you must try, is to download the file and try to save it on your pc and then open it with reliable software from Adobe. Sometimes, opening the PDF on the browser can cause problems. Since people try to load the file directly to save time most of the time, it corrupts the file.
Updates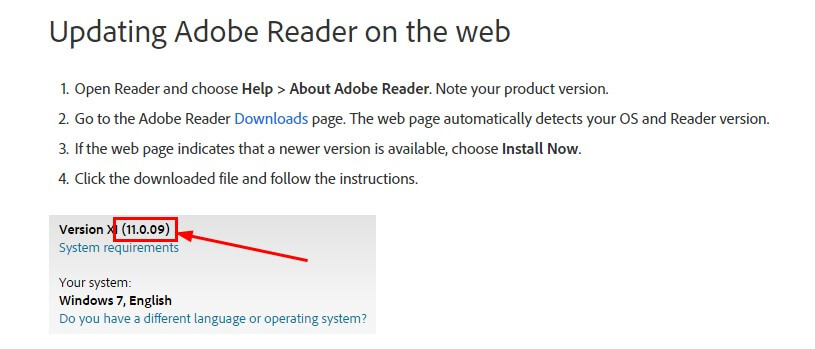 Software is updating all the time, and there are new technologies and algorithms which are changing every day; hence you should make sure that all the software on your PC is up-to-date, including your PDF readers. For example, for a reader like Adobe Acrobat, the software itself reminds, downloads and installs updates to help you use all the latest types of PDFs.
Document Reader
Most of the time, the problem is with the reader and not the PDF itself. This means you should take a good look at your reader when encountering a blank PDF. The chances are that your document reader has developed an issue and is now corrupted or was not downloaded correctly. Next, you should uninstall the reader using an uninstalling tool and install it again.
Part3. Hot FAQs regarding PDF goes blank
Q1) What should we do if a file is not opening?
There are many quick fixes when your file is not opening. First, it would be best if you tried to reinstall your file reader to make sure that it is not corrupted. Then, it would be best if you also tried to update your document reader and load the file again. Even after all of this, if the problem persists, you should look for a reliable recovery tool or software that will help. Finally, you open your PDF document and recover the data within it.  
Q2) Why cannot I open the PDF file on my phone?
There are several reasons why you cannot open PDFs on your phone. One of the major reasons you cannot open such a document on your phone is that you do not have the supporting application to read and open it. If you use your Apple products, you can use iBooks to read and view the PDF. Moreover, Adobe Acrobat can be used for other operating systems. There is another reason you might not be able to load these files on your phone, and that is if those PDFs are encrypted. You need to have the password or use a recovery tool to bypass the encryption to access the document to view such files.
Q3) How can I quickly repair a corrupted PDF file?
There are several methods which can help you to repair your corrupted file. First, however, several free tools and software can help you repair and recover PDFs that have been corrupted. There are softwares with very advanced algorithms; hence they do not mess with the data or the document's format. Instead, they repair it and bypass encryptions for the user to access. Make sure to, however, use reliable recovery software. 
Conclusion
Blank documents can indeed be a nuisance during some situations and in general. However, there are plenty of quick fixes we talked about which will help you access your corrupted data and repair it. Moreover, we have also mentioned some fixes if your PDF loads as a blank. These fixes will allow you to view your document without reencountering such issues.If you want to remove the password of pdf, then you can try to use Passerper for PDF.It is a very useful unlocking tool.