PDFs are great, but they offer difficulty if you don't own the document and need to make modifications to it. As a result, turning it into a Google Doc is a viable choice. Just be aware that converting it can result in formatting issues, which can be mitigated by turning it into a Word document first. Here's everything you need to know with that in mind.
The best method for you will be determined by however you want your PDF to look in Google Docs. You can save the PDF to Google Drive and link to it in your document, along with a little symbol if desired. Instead, you can embed the PDF as an image on your page.
Part1. How to Import PDF to Google Docs with Google Docs?
In Google Docs, add a PDF as a link
You may effortlessly take a link to your PDF from Google Drive and insert it into your document. This approach has the advantage of allowing you to display the link or an icon, which keeps your page tidy.
Add the PDF to your Google Drive account
It's simple to add documents to Google Drive if you've never done so before. Sign up for a Google account. Then, in the top left, click the New button and select "File Upload."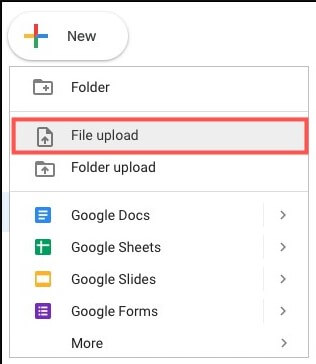 Click "Upload" after you've found and selected your file. Right-click your file when it appears in My Drive or Recent and select "Get Link."

To transfer the link to your clipboard, click "Copy Link" and then "Done" to close the window.

So go to your Google Docs document and paste the link in.
In Google Docs, paste the link.
Go to the location in your Google Doc wherever you want the PDF link. Right-click and choose "Paste" or go to Edit > Paste in the menu.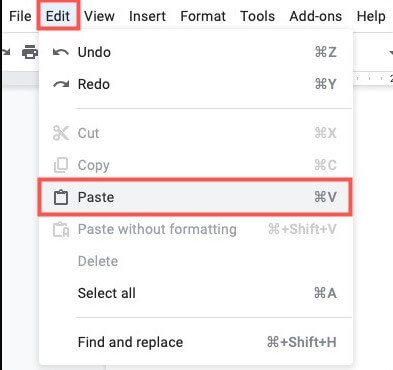 You'll notice an opportunity to replace the link with an indicator that displays the PDF name whenever the link appears in your document. To use the icon, hold down the Tab key or click it in the tiny pop-up window.

This option allows users to access the PDF quickly and easily. To see the chip, either click or hold your cursor over the icon. Then, in a new browser tab, follow the button in the chip to open the PDF.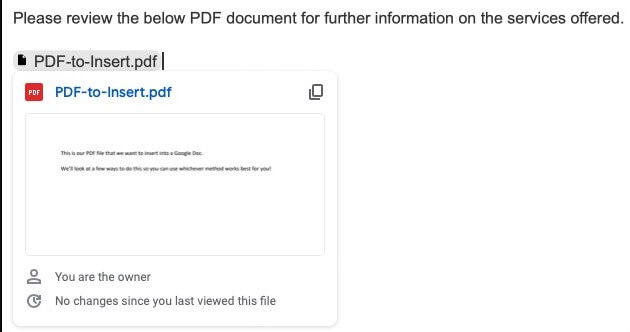 You can consider leaving the URL in your paper if you prefer. Press Enter or Return after pasting the URL into the document as indicated above. The static text will now become a link.
You can also insert different text and link it to your page as an alternative. Check out our Google Docs tutorial on how to use hyperlinks.
Part2. How to Import PDF to Google Docs Online?
Create an image from a PDF
Instead of including a link to the PDF, you might want to show it in your document. Because you can't just drag and drop a PDF into a Google Doc, you'll have to convert it to an image and then insert it instead.
Make a picture from the PDF
A PDF can be converted to an image in a variety of ways. If you have a Windows PC, you can convert the PDF to JPG using our instructions. For Mac users, see our tutorial on converting PDF to JPG on the Mac. You may utilize an online converter like CloudConvert, which we'll explain below, on any platform.
If you prefer, go to CloudConvert's PDF to JPG or PDF to PNG converter page. Choose the file's location and upload it, click "Select File." You can fill in any of the width, height, and pixel density options you choose.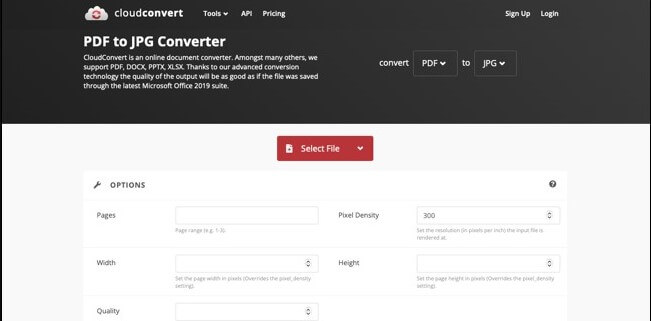 Click "Convert" when your file has been uploaded.

Click "Download" to get your file once the process is finished. This will be a ZIP file containing distinct images for each page of your PDF. Make sure you unzip the downloaded file to get the JPG or PNG images you need to use in Google Docs.

You can convert up to 25 files each day for free and without signing up with CloudConvert. Check out CloudConvert's bundles and membership plans if you have more than 25 PDFs to convert.
In Google Docs, paste the image
After you've converted your PDF to an image, you can just drag it into Google Docs like any other image. You'll need to include each image that corresponds to each page if you want to include the whole PDF.
Put your cursor where you want the image to appear on your page. Then, depending on where you saved the photographs, go to Insert > Image and select "Upload From Computer" or "Drive."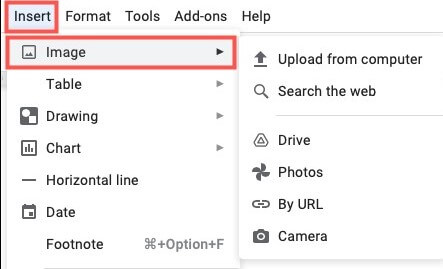 Select the photographs, and they will display one by one in your document. The photos can then be resized, edited, formatted, or locked in place. You can also change the photos about the surrounding text if necessary.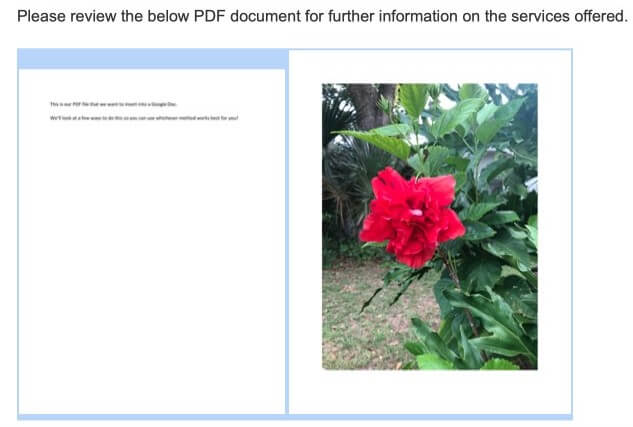 It may take a few minutes to insert a PDF into a Google Doc, but it's time well spent if the PDF is useful or even needed for you and your readers.
Extra Tips: How to Remove Protected Password PDF Password?
If you forgot your PDF password but need to open it, then you can try Passper for PDF. Passper for PDF can safely and efficiently help you access the password restrictions of PDF.
Once you install Passper for PDF, you will choose the recovery method. There are two types, one that allows you to open the file and view it by bypassing the passwords, and the second method, allows the user to modify the files so you can edit, copy and do other things on the file.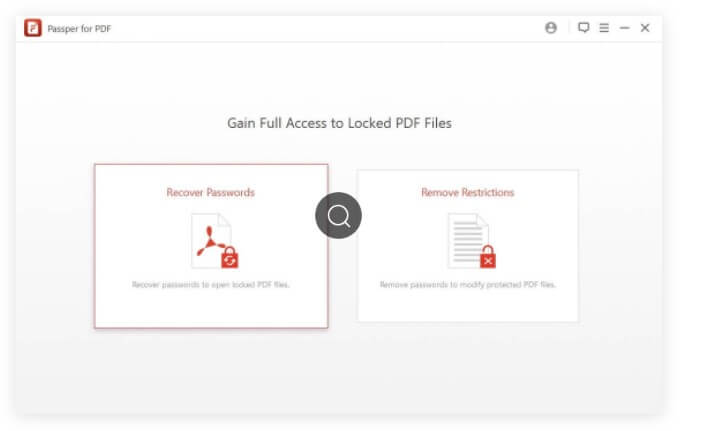 Once you choose the recovery method, there are four possible attack plans. They are called, Combination Attack, Dictionary Attack, Mask Attack and Brute Force Attack.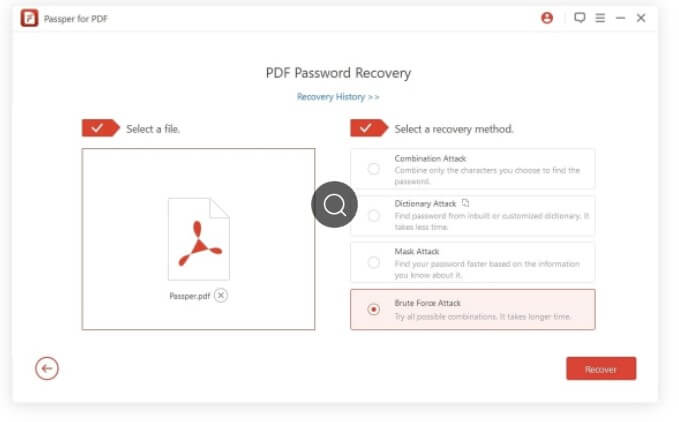 These attacks use different methods to crack the password, using online dictionaries' combination of characters. These are different hit and trial methodologies. The best one of these methods is called Brute Force Attack, which tries all the possible methods simultaneously on your file, which decreases the time needed to crack the password.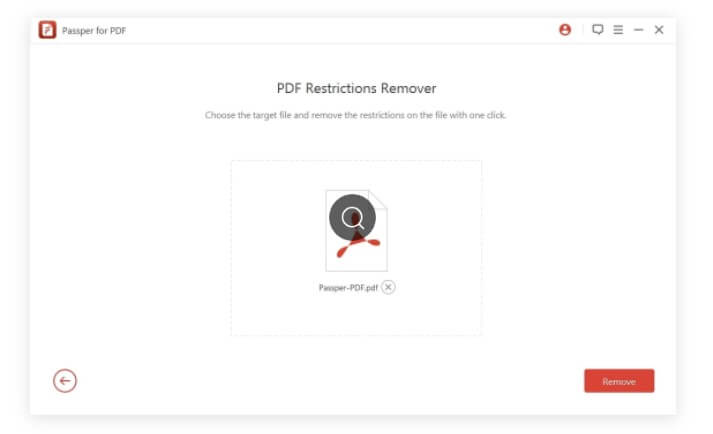 This method allows the user to remove all the restrictions on the file. This method takes only a few seconds and returns a new password-free document, which you can edit, copy and perform other functions on.
Conclusion
You undoubtedly already know that you can use Google Docs to create and modify documents, but you can do so much more. Any PDF, JPG, PNG, or GIF may be converted into a fully editable document using Google Drive.If you need to lift the password restriction of PDF, then you can try to use Passper for PDF.