This article will thoroughly discuss what causes your documents to fail to load and what some quick fixes can be. This is one of the most common issues that can be experienced when dealing with PDFs. We have come up with a guide for you to avoid losing your data. In addition, there are times when even after you have recovered a document, which failed to load, you cannot access the document due to it being encrypted. We have a quick fix for you as well, which we will talk later about.
Part1. Efficient ways to fix failed to load PDF documents
1. Updating your software

With newer software on the market, it always has to get the best and latest one for your important documents and not rely on rusty old software. This is because if your PDF reader is corrupted, you might potentially lose data, which is something we do not want. Hence, it is vital to update your software. We recommend using Adobe's PDF reader to make sure that you can edit, read and do other essential things with your document safely and securely.
2. Juggle between browsers

If your document fails to load in your default browser, try changing it. There are many different browsers these days which offer blazing fast speeds, response rates and other features and hence can solve your issue of a failed document. If you were using Google Chrome, we recommend you shift to Mozilla Firefox or Opera, both of which will be safe for you to use with your documents.
3. Play with the settings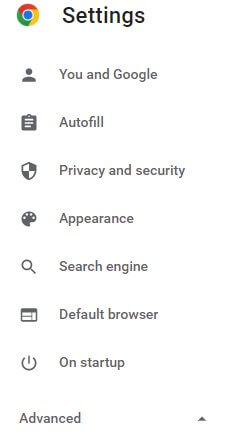 There are many different settings in your browser which can mess with your PDF document. For reference, we will be talking about Google Chrome in this article. Google Chrome supports almost all the readers and allows for the best loading times of your documents; however, there might be some settings in Google Chrome which, if toggled, can mess with your document, and you might fail to load your PDF. Moreover, make sure that your browser is up to date and that there are no bugs which might hinder your document from loading correctly.
4. Extensions can cause errors

Extensions can be a lifesaver at times when you are looking to find quick fixes or automate tasks. There are many different extensions present in google chrome which most of us already use. However, we might not know that sometimes, these extensions and the permissions we give them might cause an error, which will cause us to fail to load our PDFs and documents. Therefore, you should disable all your extensions, restart your browser – Chrome in this case – and check if the problem is solved. Moreover, if the issue is solved, make sure to check those extensions one by one to figure out which one was problematic and remove them permanently to avoid any future damage to your documents.
5. Cache and browser settings

Your browser can store data of all types, files and other things, which generally aid your browsing experience, but if those files get corrupted or develop an error, your files may develop an error and fail to load. So you should go into our chrome settings and delete all the cache files, reset your chrome settings and get it squeaky clean. This should help restore all the settings, which will allow you to open your documents without any issue.
6. Choose a different tool
There are numerous tools online which can be used to view your documents apart from popular choices like Adobe Reader. Most of the time, the failed to load document error for your PDFs is because of your browser and its settings; however, the reader can be at fault too. Hence, make sure to check for dedicated file readers. You should read their reviews and features before opting for a dedicated PDF reader.
7. Reset your browser
There are a few issues the good old-fashioned hard reset can't solve. First, make sure you duplicate and save all your important data before doing this step. This is the last option if all else fails. It would be best to use a software installer for this step as it helps you locate all the files and data of the software, so no data is spared. After this process, your issue should be resolved.
Part2. Tips and Tricks to remove encryption on password protected files
There are times when one can forget their passwords and wish to recover their data. However, it is tough to recover such documents and bypass the complex encryption algorithms. Hence, we have introduced this software called Passper, which can allow the user to edit and copy the documents.
Once you install Passper for PDF, you will choose the recovery method. There are two types, one that allows you to open the file and view it by bypassing the passwords, and the second method, allows the user to modify the files so you can edit, copy and do other things on the file.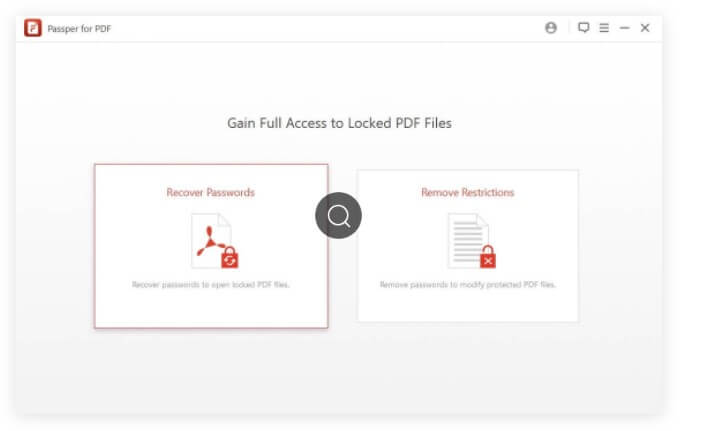 Once you choose the recovery method, there are four possible attack plans. They are called, Combination Attack, Dictionary Attack, Mask Attack and Brute Force Attack.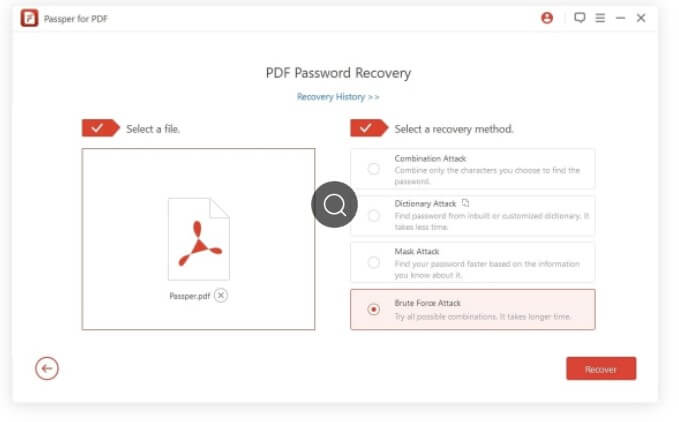 These attacks use different methods to crack the password, using online dictionaries' combination of characters. These are different hit and trial methodologies. The best one of these methods is called Brute Force Attack, which tries all the possible methods simultaneously on your file, which decreases the time needed to crack the password.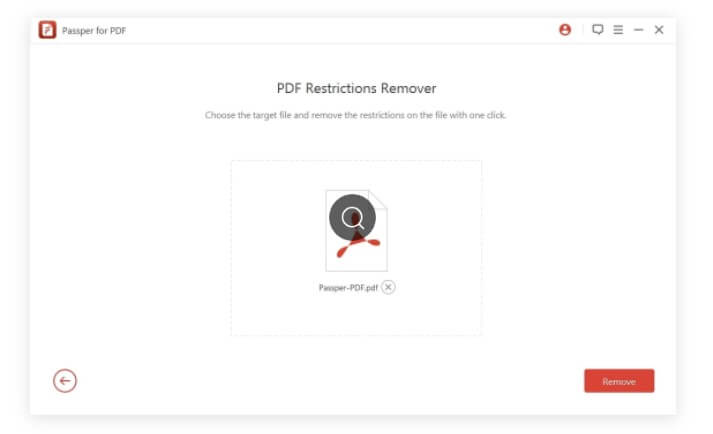 This method allows the user to remove all the restrictions on the file. This method takes only a few seconds and returns a new password-free document, which you can edit, copy and perform other functions on.
Conclusion
Some documents are more important than others, and hence if you see an error displayed on your screen which says it has failed to load your document, it does not aspire any confidence and is a significant point of concern. There are several quick remedies to fix that error, as discussed in this article. The major issues are of the browser and not of the document reader. Moreover, we have talked about how Passper for PDF is one of the best tools you can find, bypassing document security and passwords to access your essential data.